#legendeats: American dining in Hong Kong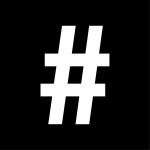 By: Stephenie Gee
March 1, 2023
Bringing a taste of New York to Hong Kong, new resident executive chef Antonio Barbieri III of Margo talks to Stephenie Gee about taking over the reins and his New American cuisine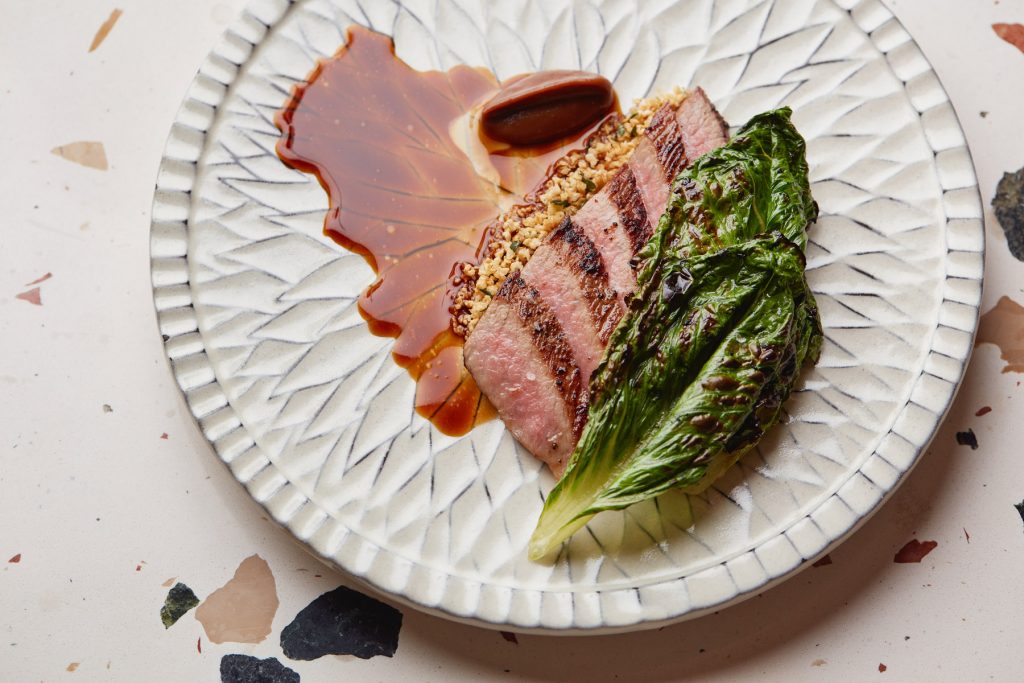 Every city in the world has its own culinary narrative. Some are more straightforward, derived out of necessity and as a means for survival (think Sichuan food – the ma la notes help to combat the province's muggy climate by expelling cold and dampness from the body – or Indian, whose characteristic use of spices prevents food spoilage in hot environments).
Others, less so. Such as that of the United States of America, whose cuisine, influenced by its diverse population, is a freewheeling commingling of various cultures and flavours that together form dishes like Nudibranch's mapo scungili with pork, Sichuan peppercorn and bamboo shoots served over a delicate egg custard; Eleven Madison Park's tonburi plated with turnip écrasée and potato puree, and finished in a smoked turnip and almond broth; and The Modern's "eggs on eggs on eggs" course of soft-boiled eggs with sturgeon caviar and toasted brioche.
Dishes that seem disparate but are simply an accurate, if inventive, reflection of the nation's history can be filed under the category of New American cuisine. It is a movement originating in the 1980s and popularised by celebrity chefs the likes of Alice Waters, Larry Forgione and Wolfgang Puck.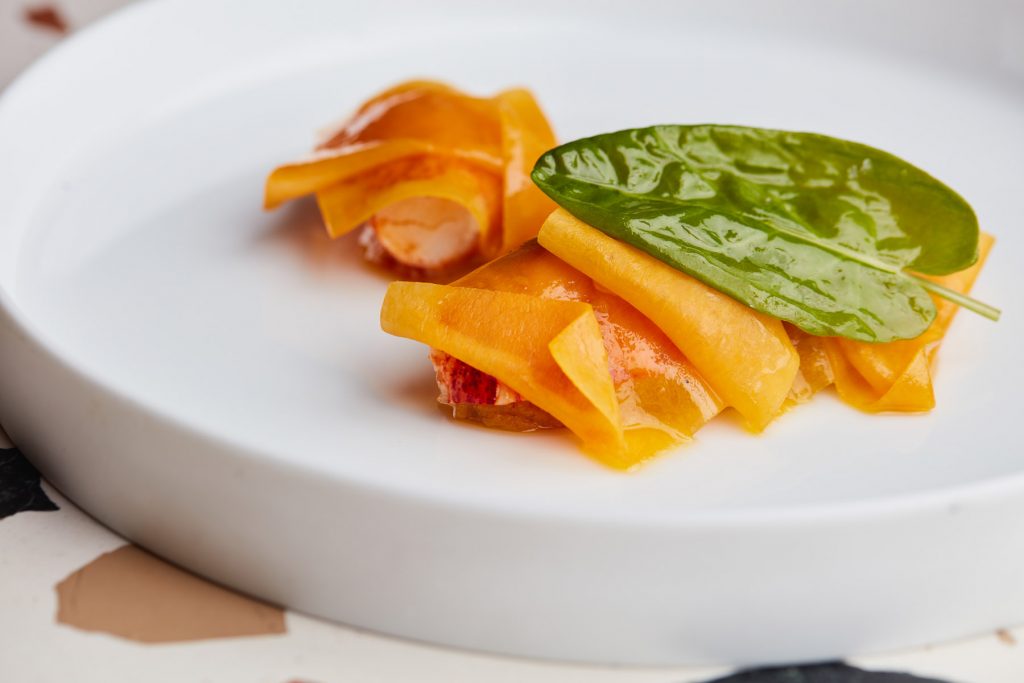 For those unfamiliar, New American cuisine is loosely defined by its emphasis on fresh, local ingredients and nuances drawn from global influences, though it's more than that. Very much a culinary equivalent to the term "dude", what it means depends on the context, inflection and chef's attitude toward his or her craft. And for Antonio Barbieri III, the new resident executive chef of former modern European brasserie Margo on Ice House Street, who previously trained under the famed Thomas Keller and Daniel Humm, it's this exact expression of character that lends New American its charm.
"It was really about taking hyper-seasonal ingredients that are close in proximity to you and formatting that into your menu," explains the Italian-American who has also served as executive sous chef at Eleven Madison Park. "Now, it's taken on a slightly different meaning – it's evolved. It still accepts those, but I think for chefs in the United States, such as me, we've really found an identity. And that kind of [varies] city to city. With New York being such a melting pot, not every New American restaurant is going to be the same. It's not like going to an old French nouveau restaurant where you're probably going to see a lot of repeat things on the menu. And that's the beauty of what New American is – it's individualised. You can express it however you want."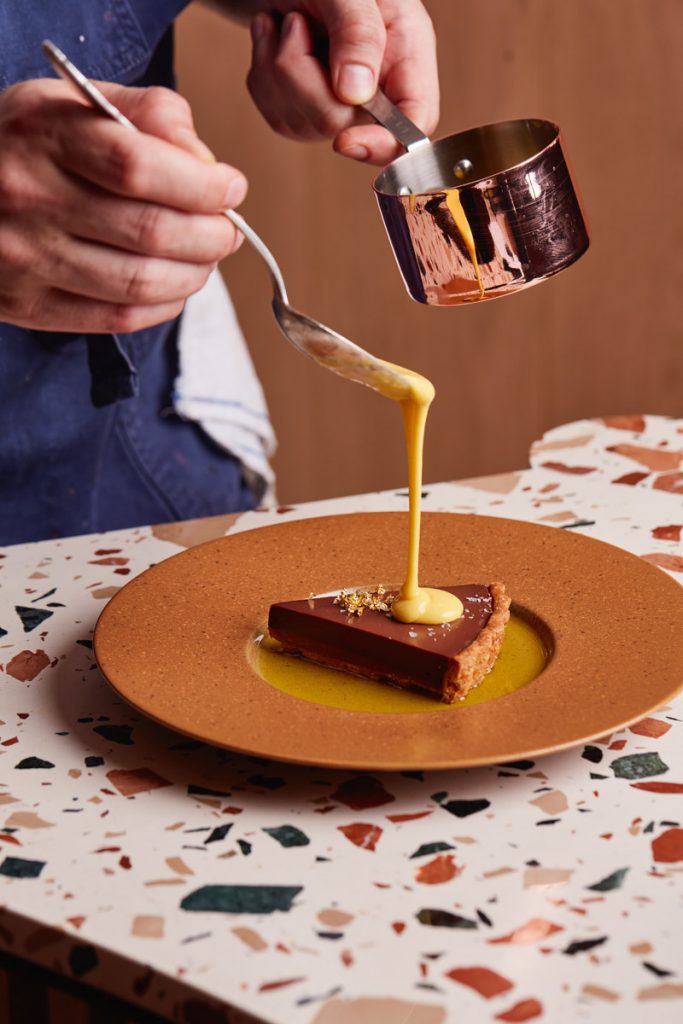 At Margo, this means plates that are full of refined references to Barbieri's culinary history: buttery and pillowy "very American" Parker House rolls with a flair by way of koji powder, crab cake (another American classic)-inspired crab and daikon salad with apple and macadamia nuts; pasta – the quintessential Italian food – of corn agnolotti with ricotta and balsamic vinegar; and in-house XO sauce-glazed grilled lobster alongside a roasted pumpkin and pumpkin seed hummus as a nod to New York's sizeable Chinese population.
"Inspiration for my dishes comes from my surroundings, past experiences and also a lot I derive from nostalgia," he says. "When I'm eating a meal, the number one thing is that, hopefully, I'm happy with the people who are eating with me. I like them and we're all enjoying each other's company. And I think nostalgia kind of fits into that. So when I'm eating, I love notes of nostalgia. Like, 'Oh, that kind of reminds me of this.' Because it's Hong Kong, I think it might be harder for people to pick up notes of nostalgia because it's a New American menu, but I think you'll still find some of it."
Also see: The new magic of Macau: What to do, where to go
If not via the dish itself, at least through what makes up each recipe, which attests to the uncompromising New American commitment to local, seasonal produce that too, stands as an important pillar of Barbieri's culinary approach. "New American food is really about trying to source ingredients that are close in proximity to you and I would say prior to coming out to Hong Kong, that's something I really enjoyed doing," he says.
"Hong Kong has some really amazing seafood and even just today, we went down to the wet market and picked out a couple new fish to try. We're trying to do the best we can with this menu and it's not that there's any shortage of markets here – you guys have your wet markets and you have your fruit markets and stuff – but even then, some of the produce isn't really coming straight from Hong Kong. And for me, a massive part of my culinary journey is just to make sure we're supporting the people that are closest in proximity to us and within our community."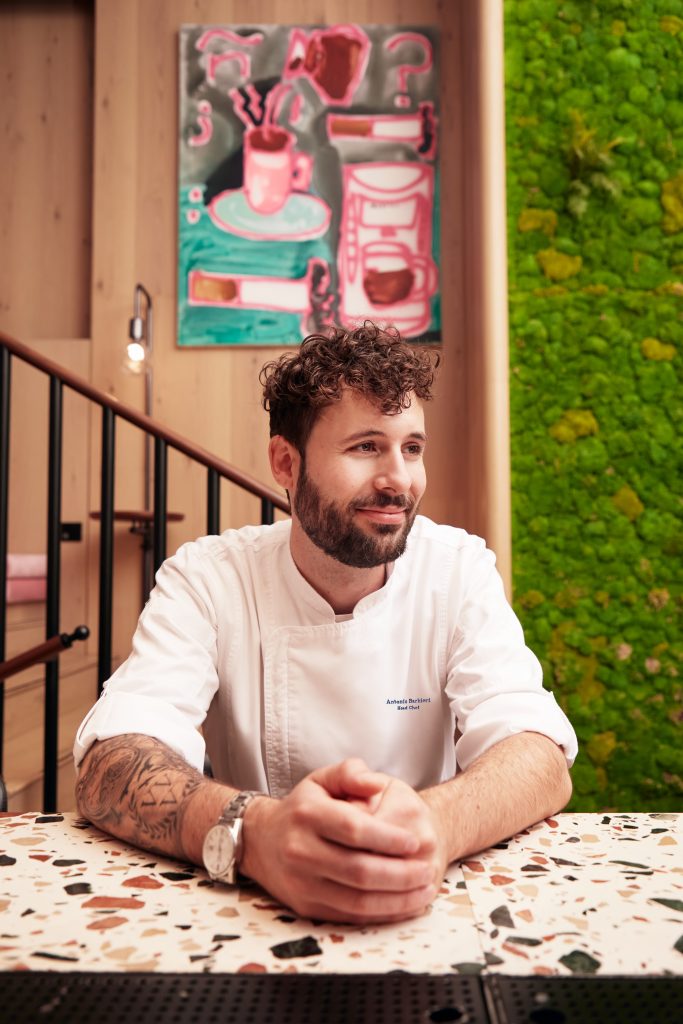 Meaning, a dish of delicata squash, a variety of winter squash whose flavour is a cross between butternut squash and sweet potato, that Barbieri had hoped to feature initially had to be swapped out and discovering that beef bones for making stock – which in the US are easily accessible – in Hong Kong are either "crazy expensive" from the Wan Chai wet market or imported frozen from Brazil and sold at "crazy quantities".
"Sourcing has been challenging. It was expected. So when creating the menu from abroad, I wanted to make sure that I would be able to walk into things that I knew were here rather than showing up and trying to figure everything out," he says. "But even then, it's been tough just sourcing some of the ingredients that I was so used to and are so common in the States. Like the delicata, that was a big one."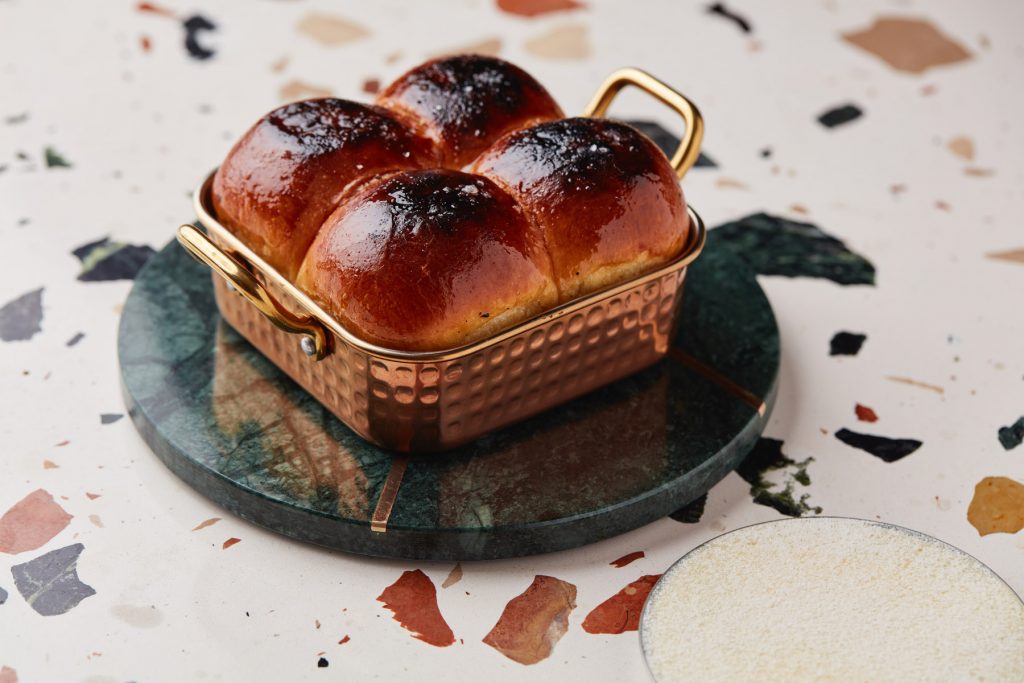 What really strikes a different note with Barbieri's take on New American cuisine, however, is his approach of bringing it down to its simplest form. Whether in the menu design – a one-pager to keep things as "minimalistic as possible" but with options, be it vegetarian or pork-free – or the plating, which, for that element of surprise, takes on primarily a monochromatic stance ("Not everything is what it seems with my food, like the crab salad – it looks just like this white blob but when you cut into it, there's all these different layers and elements") and where every garnish, flourish and detail is thought-out.
"I don't want the food to be over-manipulated to where it looks uncomfortable to eat. I want things to be direct and to the point. I'm always about making sure you have intention with the food so you're not just putting something on a plate to put it on the plate," he says.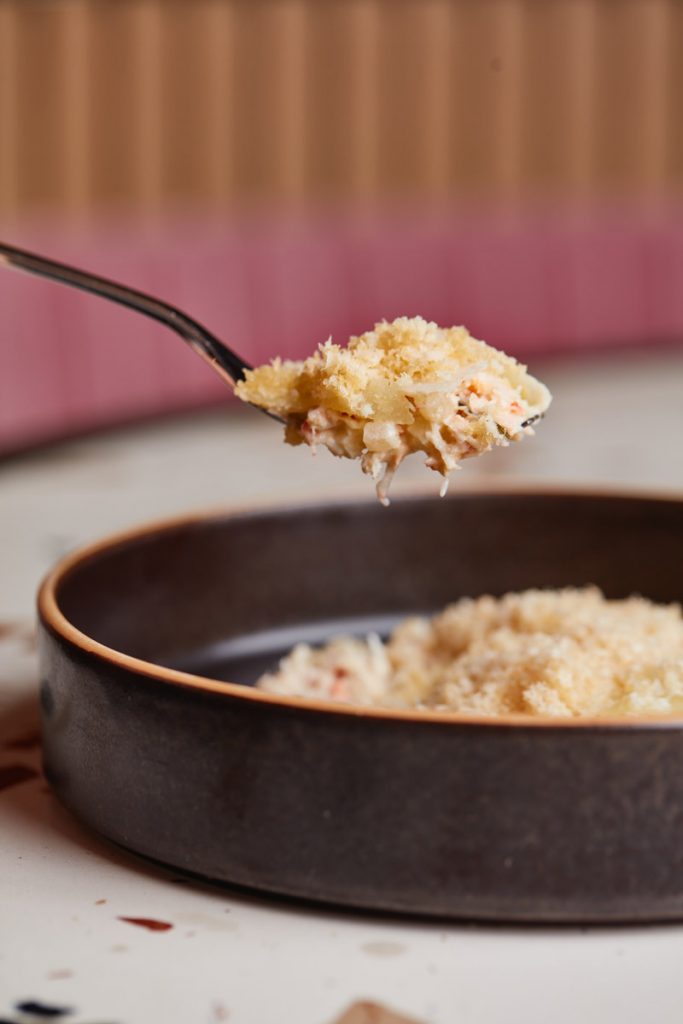 Because, ultimately, it all comes down to curating an experience of quality without the typical formality that confines it. Where diners are guaranteed top-notch cooking but in a come-as-you-are setting.
"Obviously, it's our job to make sure your silverware is aligned 12 to six and placed correctly, but it shouldn't be your job to feel like you need to come in and eat in a certain way," explains Barbieri.
"The idea of there's this one mould for fine dining, which is super prevalent in Hong Kong, and Hong Kong's food standards are obviously extremely high and I don't want to dilute that in any way, but I hope that people can leave this restaurant and feel that it was a more comfortable, casual approach to fine dining.
"But also be like, 'Wow, the food – that was something I've never tasted before and it was presented in such a clean, modern way!' It may, when you're breaking apart the layers, look simple but it's not. And I would hope that what people take away from dining here is that not everything needs to follow a certain format and that it's okay to be a little more casual at times."

Where: G06, 9 Queen's Road Central, Central
Also see: #legendeats: Five chefs reinventing their home cuisines