Hong Kong's best virtual art tours this summer
August 5, 2020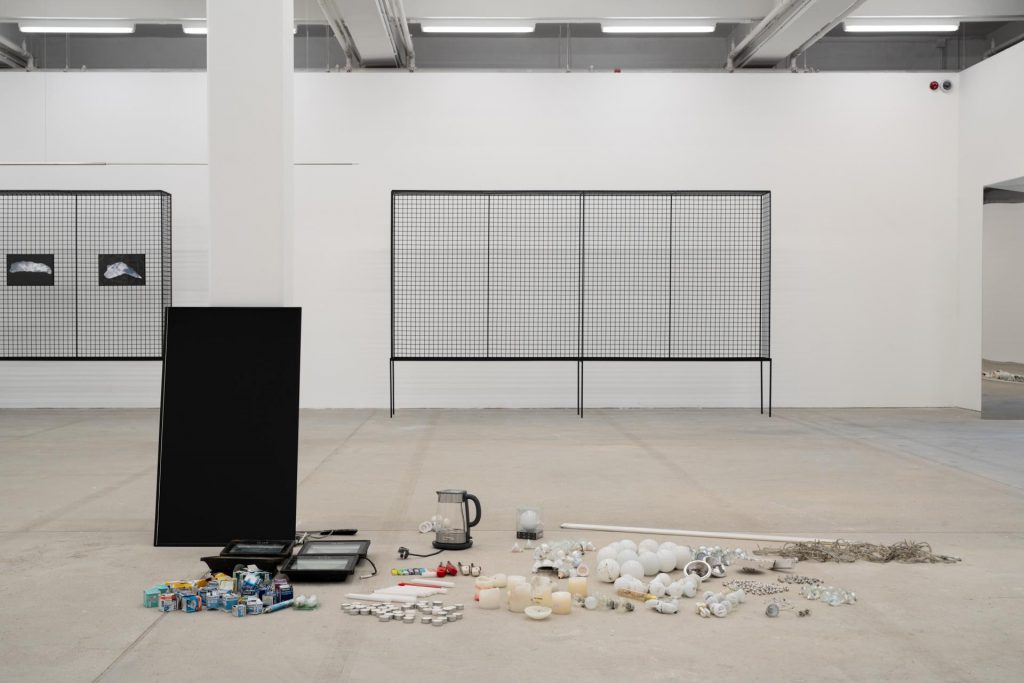 Lockdown is both a blessing and a curse for culture vultures – you've got all the time in the world to breeze through the films you've been meaning to watch, but nowhere to go for those culturally enriching experiences. And that's what you're really after.
Thankfully, Hong Kong's art scene has adjusted fairly well to the new norm, with art centres and organisations taking things to the virtual world. Until it's safe enough for our favourite galleries to open up again, tune into the best virtual art tours below.
Tai Kwun: VR 360° galleries and virtual guided tours
This August, Tai Kwun is holding four virtual guided tours for the exhibitions They Do Not Understand Each Other and My Body Holds Its Shape. Led by curators and members of the art team at Tai Kwun, the guided sessions will be held on Zoom. Attendees will gain more insight into the various artworks on display and will have the opportunity to ask any questions. There will be both English and Cantonese tours available, as well as livestream conversations with the artist if you're interested. They Do Not Understand Each Other's first session begins on 5 August at 7pm.
Register for and view the scheduled tours for They Do Not Understand Each Other here, and for My Body Holds Its Shape here.
But if you're one to enjoy art in solitude, simply walk through the gallery at your own pace via their high-quality VR 360 galleries. They've even attached the exhibition guidebooks for you to download, so you can get the full experience at home.
Check out the They Do Not Understand Each Other exhibition here, and the My Body Holds Its Shape exhibition here.
Para Site: PS Paid Studio Visits
Hong Kong's leading contemporary art centre, Para Site, launched a project in early May called PS Paid Studio Visits. It's an incredibly unique concept, with an admirable supportive initiative to back it up. Every Wednesday and Saturday, free-to-attend online Zoom sessions have seen virtual studio visits of younger generation local artists. Viewers are given the chance to virtually step foot into the artist's studio and go through some of their work, a deeply personal and rare experience, no doubt.
But it is perhaps Para Site's helping hand, that makes this project all the more impressive. Para Site pays a fee to each artist for welcoming us into their space, alongside coverage for a month-long health insurance. That's going to be support for over 60 young Hong Kong artists in a great time of need. Truly worth a standing ovation.
For details on all future studio visits, be sure to follow Para Site on Instagram.
K11 Art Foundation: 'Disruptive Matter'
The K11 Art Foundation's virtual tour for the Disruptive Matter exhibition is now a "permanent" addition to their site – at least for the next 10 years. Disruptive Matter sought to celebrate an increasingly renewable world and "a more sustainable way of living". It was a curation of not just artwork, but projects and ideas that stemmed from areas like engineering and design.
Take a look at the virtual tour here.
ASHK x HKAGA: Sculpture Exhibition
If you can make it to the Asia Society Center on a less crowded day, visit their sculpture exhibit. In partnership with Hong Kong Art Gallery Association, the exhibition showcases over 20 artworks from both local and international member galleries, and it's all displayed in the great outdoors. It's now open until 27 September, but if you can't make it, there's an online tour you can watch instead.
Watch the exhibition tour here.
Art Power HK: virtual exhibitions
Launched just this March in response to COVID-19, the ART Power HK community features tons of great art-related content on their website. From online lectures and discussions to artist spotlights and the newest exhibits, it's very much a one-stop destination for all things art. There's also numerous virtual exhibitions, past and present, available on the website for all to enjoy. Honour the class of 2020 by checking out HKBU AVA's Gradshow here, and the Hong Kong Art School/RMIT graduate exhibition here. Or find your inner zen at The Stillness Within photography exhibition here.
For more virtual exhibitions and other local art news, head to artpowerhk.com
See also: Coming soon: VOMA, the world's first virtual museum