7 Hong Kong influencers who make green living look cool
July 23, 2020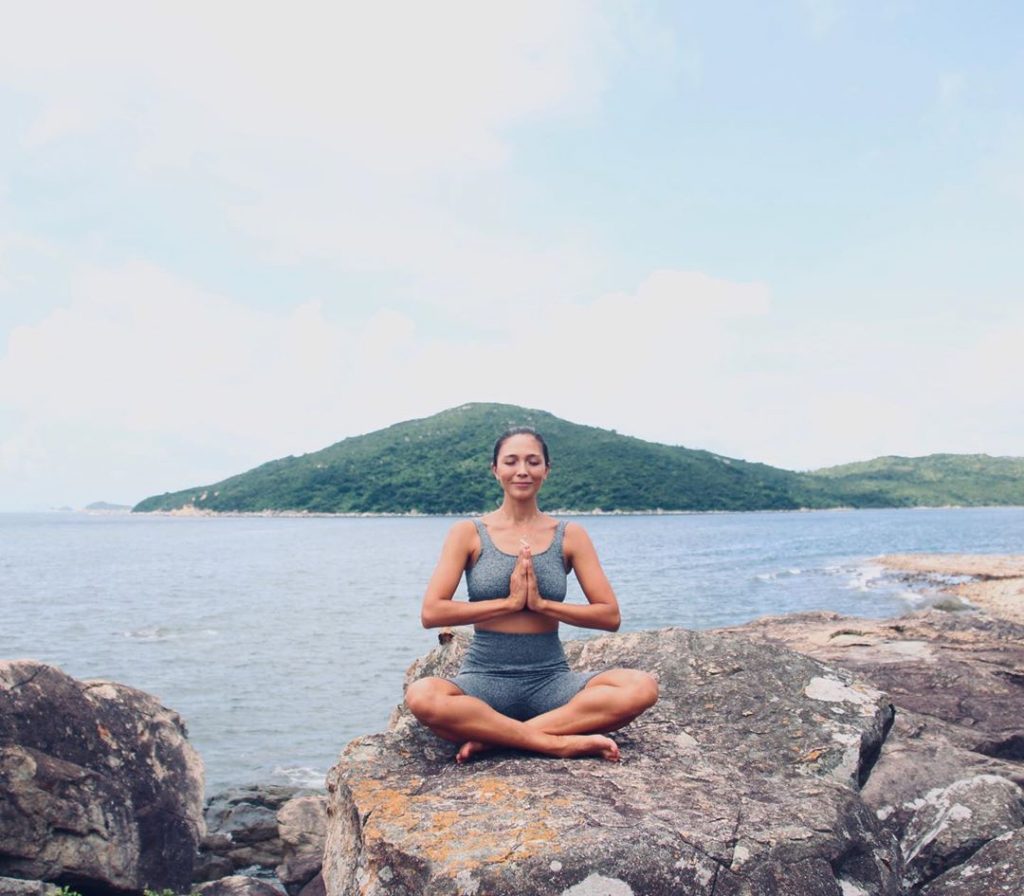 It may seem like climate change and sustainability took a back seat to COVID-19 in 2020, but that doesn't mean that they're no longer important. In fact, while the world grapples with the new normal, there's no better time for us to change our consumption habits, reduce plastic waste and live more sustainably. But what's stopping us, and how can we implement this into our own lives?
Sometimes, it's easier to follow in someone's footsteps, which is why we've compiled a list of seven Hong Kong influencers who make sustainable living look both easy and cool.
Eugenia Chow
An influencer for youth, Eugenia posts all things intersectional – which means caring for both people and the planet. She discusses everything ranging from general topics like diversity and inclusion to deeper issues such as how to communicate with your "Asian aunties" to live a more sustainable life. She's also a great source of inspiration for cheap vegan eats in Hong Kong – so fret not, students, even you can make a difference to the environment at a low budget. Listen to her podcast here!
Follow Eugenia on Instagram @eugreenia
Kayla Wong
The daughter of actor Michael Wong, but also a self-made influencer and businesswoman, Kayla Wong has certainly made a name for herself not just in the local entertainment industry, but also in the sustainability scene in Hong Kong. Her online brand Basics for Basics sells ethical, slow-fashion clothing that is manufactured with integrity and meant to last. Being queer herself, she is an outspoken advocate for LGBTQ+ issues and does not shy away from showing her love for her girlfriend on social media.
Follow Kayla on Instagram @kaylaiw
Gloria Yu
A fashion design graduate from Parsons New School of Design, whose collections were showcased in Lane Crawford, Net-a-Porter, and more, Gloria Yu is definitely an influencer to follow for interesting style tips. While she may have once been at the centre of the fashion industry, she's now taken a step back to focus on her YouTube, Instagram and personal blog to talk about her experiences with living sustainably in such a high-waste society. Her unique style shines through in her content, where she reviews eco-products and shares sustainable living tips.
Follow Gloria on Instagram @thegloriayu
Peggy Chan
A pioneer in Hong Kong's F&B industry, Peggy Chan was the chef behind Grassroots Pantry and Nectar, two popular vegan restaurants in Hong Kong that have since closed their doors. She's recently become one of the 2,020 advocates for the UN Global Goals campaign and proudly shares her opinions on ethical consumption on her Instagram account.
Follow Peggy on Instagram @chefpeggychan
Christina Dean
Christina is the woman to keep up with when it comes to sustainable fashion: after founding the NGO Redressed in 2007, which aims to reduce textile waste out of the fashion industry, they are now approaching their 10th anniversary of Redress Design Awards, bringing in designers from around the globe to showcase their up-cycled clothing collections.
Having also created an affordable luxury up-cycled fashion brand called the R-Collective in 2017, it is clear that Christina is trying to make big changes to the fashion industry, not just in Hong Kong, but worldwide, as she tries to bring sustainable fashion to the mainstream. You can find her at almost every webinar and panel discussion event, or read our interview with her here.
Follow Christina on Instagram @drchristinadean
Bertha Shum
Bertha is the woman behind the Earthero Project Instagram account, where she shares her journey in living ethically and sustainably. She provides many easy tips and tricks on how to replace certain products with cleaner and eco-friendly alternatives that would make you think, hey, sustainable living actually might not be that difficult! She regularly hops on Instagram Live to provide us with quality educational content, sometimes bringing in guest speakers who are experienced in the sustainability scene in Hong Kong.
Follow Earthero Project on Instagram @eartheroproject
Cara McIlroy
A mother of three, model, TV presenter, entrepreneur, and eco-warrior… what can't Cara do? Passionate about green living, her concern for sustainability stemmed from worrying about her children's future, who she says were born "with a purpose and burden" to protect their planet. Her Instagram feed, while packed with pictures of her cute family, is based on the theme of loving nature, which reminds us just how beautiful Mother Earth is and why we must cherish it.
Follow Cara on Instagram @caramcilroy
See also: 5 sustainable small businesses to support in Hong Kong
Featured Influencers