The recipe of Netflix's well done Beef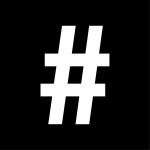 By: David Ho
April 18, 2023
Universally acclaimed, Beef has already been hailed as one of the best series on Netflix. David Ho bites into what makes this show tick and why it is so juicy
For those not in the know, the psychological thriller with dark comedy elements stars Ali Wong and Steven Yeun as two strangers embroiled in a road rage incident, whose lives get increasingly intertwined as they engage in a tit-for-tat that eventually draws everyone in their orbit and into the sticky, complex web they have weaved.
The premise of the series was born from creator/writer Lee Sung-Jin's own brush with road rage. Interestingly, the character of Amy Lau (played by Wong) was originally envisioned as a white man, like Lee's real-life incident. But the idea was quickly scrapped to avoid it falling into a commentary on race. Instead, the leads are Asian-Americans, both members of a model minority monolith that frowns on anger or any unpleasant expressions. Please note, there are some *mild spoilers ahead*.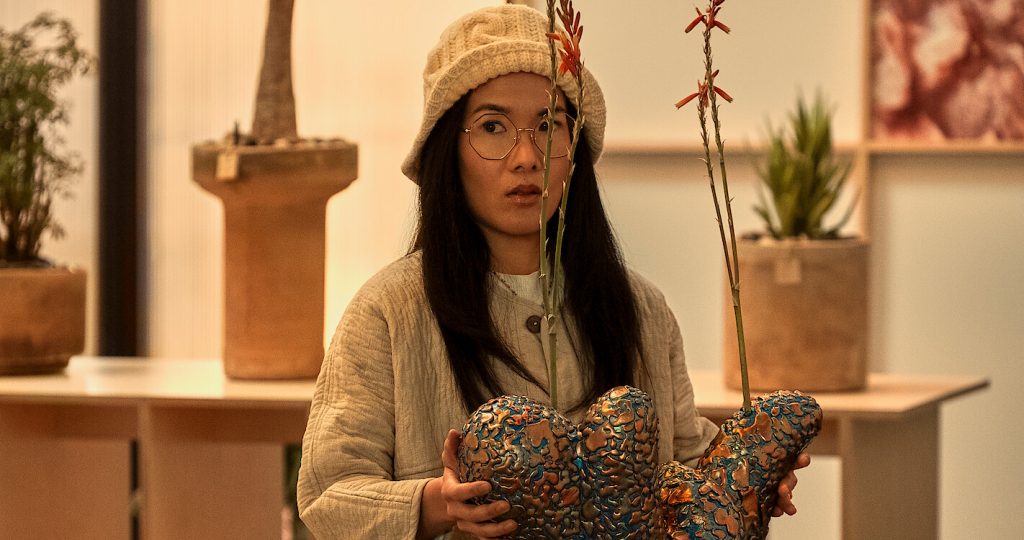 After an exciting car chase, we are introduced to Amy. Besides being a harried wife and mother of one, she is a small business owner on the verge of selling her bougie plant business to Jordan Forster (played by Maria Bello), the deliciously grating billionaire owner of a chain store who puts her through a wringer of microaggressions, often seemingly for sport.
Amy's husband George (Joseph Lee) is an aspiring artist from an established art family. While sweet, he often dismisses Amy's need for an ear to vent to by brushing away her financial concerns and instructing her to write a gratitude journal instead. His acerbic and passive-aggressive mother also keeps Amy on her toes, which pressures her into maintaining her facade.
Also see: What to Watch on Apple TV+ this April
On the other hand, Yeun's Danny Cho is the son of South Korean immigrants who have lost their hotel business and are back in their native land to work until they can afford to get it back.
Danny tries to raise money and make ends meet as a handyman for unwilling clients while trying to enlist his deadbeat, crypto-bro sibling Paul (played by Young Mazino) in the pursuit. His criminal cousin Isaac (David Choe, who also provided the art displayed on the title cards) entices, coerces, and gets him caught in dodgy schemes.
While hailing from different socio-economic backgrounds, both leads exemplify how anger muted often turns to rage. The fact that they have finally found a punching bag in each other is addictively exhilarating for them. It is underscored by the gleeful expressions on first Danny and later Amy as she chases him down for urinating all over her newly renovated bathroom (while Hoobastank's The Reason plays in one of the most excellently soundtracked scenes). The lyrics truly speak volumes of the toxic dynamics and the purpose the pair derive from their rivalry.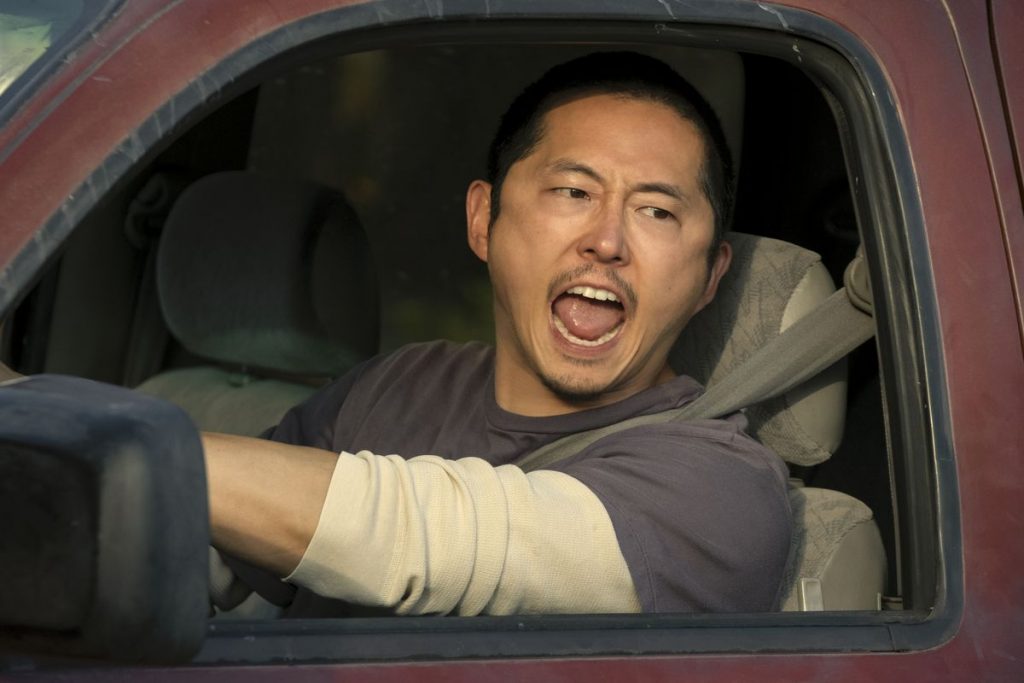 Later, we find both Amy and Danny in a much better place in life. But a hollowness permeates both their lives, driven by generational trauma, depression, and a lack of purpose. A resumption of the feud takes things to a new level as the pair use revenge as both payback and a form of escape from their issues.
Much like Ozark, Beef glides by not just on the ping pong nature of the central tension. The strong writing, masterful performances from the entire cast, Y2K-centric soundtrack choices and the "what would I do?" setup propel the series along.
At its core, Beef is a meditation on rage finally finding an outlet to claw out from, especially when it has been shut down in many ways. But it also draws heavily on the tensions in class warfare, which help make the supporting characters equally compelling.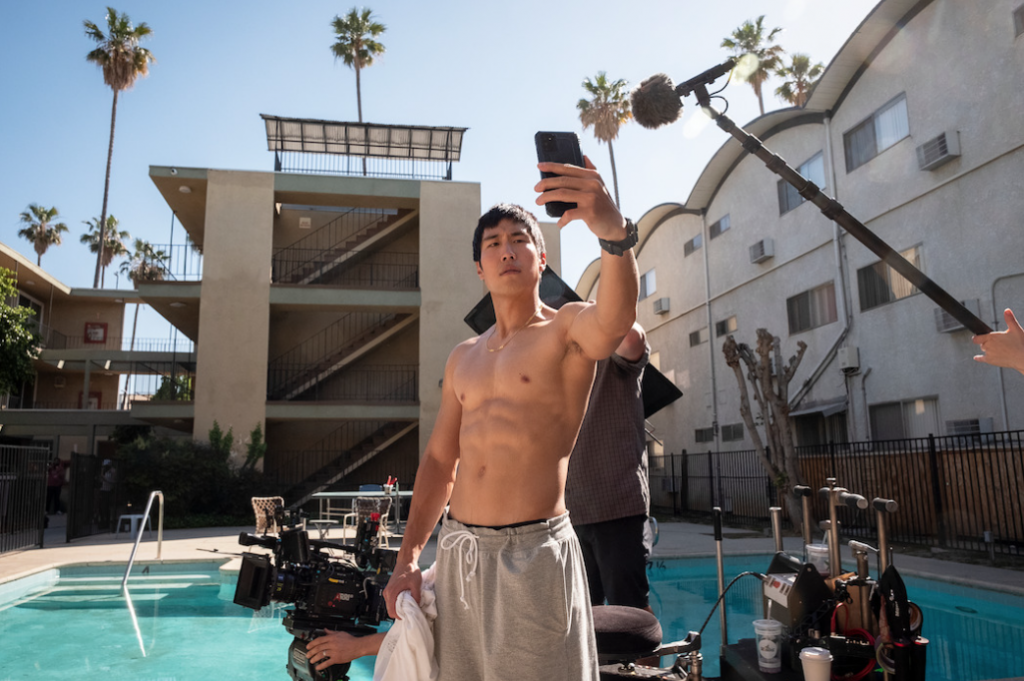 In the social food chain, those in the upper middle class like Amy, her mother-in-law (Patti Yasutake) and friend Naomi (Ashley Park) orbit around the whims and fancies of the one percent, personified by Jordan whose fascination with a custom chair has them all in a tailspin.
Yet, Jordan's riches from her stores are funded by the customs of the lower classes occupied by Danny and his crew. They end up pushed around by the likes of Amy, who annihilates Danny through a potent mix of bad Yelp reviews and uniformed assistance, complete with finger wagging in a blonde Karen bob cut. At one point, Jordan wryly notes the source of her wealth and the need to keep her indulgences out of the public eye, making her prisoner in a hive-like mansion that would later become her undoing.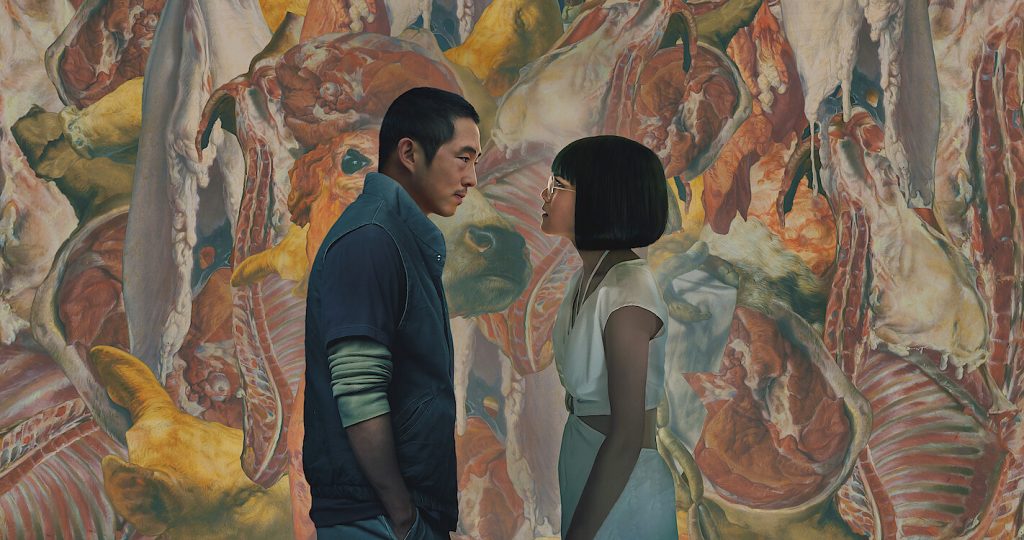 Creator Lee Sung-Jin has spoken about the possibility of more seasons, with three seasons already mapped out in his head. Despite the love for it, fan reactions have been mixed as some have said that the story arc is perfect as it already is.
Whether or not that pans out remains to be seen. But with such a strong spell weaved over just 10 episodes, we have no beef with the creators if the story continues.
Photos by Netflix
Also see: What to watch on Netflix this April