What to watch on Netflix this April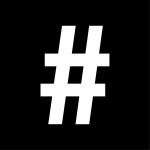 By: David Ho
April 13, 2023
Netflix has it all, be it standup comedy specials, acclaimed psychological drama, 90's nostalgia updates, K-drama shows or inspiring discussions. Here is what we recommend you binge watch
My Name is Mo'Nique
After her Oscar-winning turn in the 2009 movie Precious, it looked like Mo'Nique had reached a new peak in her long and storied career. But it all seemed to come to a halt just as quickly as Hollywood politics led to the comedian-actress being blackballed by key entertainment figures. After public feuds, lawsuits and some patching up later, Mo'Nique is here with a comedy special to touch on those tough topics and more. Expect a laugh fest that is heartfelt, triumphant, and surprising.
Release date: April 4
Beef
We adore Ali Wong and we love that she is now getting her turn to shine. From being a scriptwriter on Fresh Off the Boat to her iconic comedy specials, Wong has emerged as a force to be reckoned with. She shows off some serious dramatic chops in Beef, a psychological drama series about two strangers (the other played by Steven Yeun of The Walking Dead) whose lives become increasingly intertwined after a road rage incident. The escalating tit-for-tat between them has us on the edge of our seats and has earned critical acclaim, including a perfect rating on Rotten Tomatoes. THIS is the show that is going to be in all the watercooler discussions.       
Release date: April 6
Queenmaker
The 12 episode series follows a powerful woman who is determined to make a civil rights lawyer the next mayor of Seoul, while taking down her former employer. Revenge and politics make for a juicy mix after all. This South Korean drama stars Kim Hee Ae and Moon So Ri as the two leads.
Release date: April 14
Mighty Morphin Power Rangers: Once & Always
90's kids rejoice! The "teenagers" with attitude are back. We see Billy and Zack (the original Blue and Black Rangers), as well as Rocky and Kat (the second Red and Pink Rangers), join forces with the daughter of the late Yellow Ranger, Trini, to take on a revived Rita Repulsa. With the untimely passing of Jason David Frank (the actor for Tommy, the original Green Ranger), we are looking forward to Morphin' Time again.
Release date: April 19
The Light We Carry: Michelle Obama and Oprah Winfrey
Named after Michelle Obama's best selling book of the same title and billed by Netflix as a "poignant conversation between two of the world's most powerful besties", the two women discuss relationships, their friendship, and dealing with hard times in this Netflix special.
Release date: April 25