What to Watch on Apple TV+ this April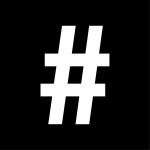 By: David Ho
April 17, 2023
Apple TV+ has some interesting shows lined up for this month and here are our picks:
Schmigadoon!
The musical series follows a pair of doctors mending their relationship on a backpacking trip but comes across a town where people can't stop singing. The six-episode second season looks and sounds different from the first season as it seems to draw on noir-inspired jazz numbers like those from Chicago, instead of the Golden Age Hollywood musical numbers that dominated the first.
Release date: April 5
Boom! Boom! The World vs Boris Becker
The two-part series follows the life of Boris Becker, the tennis legend whose colourful life off the court has also made him a tabloid fixture. From the highs of winning Wimbledon and quickies in broom closets to his recent prison sentencing in the UK courts for tax evasion in April 2022, the series will cover Becker's life with insights from former and current athletes like Novak Djokovic, Ion Tiriac, John McEnroe and Bjorn Borg.
Release date: April 7
Jane
This 10-episode series is inspired by the humanitarian efforts of Dr Jane Goodall, the world's foremost expert on chimpanzees. It follows the animal rescue adventures of Jean Garcia (Ava Louise Murchison), a 9-year-old aspiring environmentalist with a rich imagination and her best pals David (Mason Blomberg) and Greybeard the chimpanzee. It is written, directed, and executive produced by Emmy award-winning, J.J. Johnson.
Release date: April 14
The Last Thing He Told Me
Based on the novel of the same name by Laura Dave, the thriller series stars Jennifer Garner as Hannah, who forms an unexpected relationship with her stepdaughter as she searches for her husband who recently disappeared. The series is created and adapted by Laura Dave, alongside series co-creator Josh Singer. Garner also serves as executive producer alongside Hello Sunshine's Reese Witherspoon and Lauren Neustadter.
Release date: April 14
Ghosted
The romantic comedy action-adventure film stars Chris Evans as Cole, a regular dude who falls head over heels for Sadie (Ana de Armas), who turns out to be a secret agent. Before they can decide on a second date, the pair are swept away on an international adventure to save the world. Fun fact, Scarlett Johansson was originally cast to play Sadie before scheduling conflicts got in the way. But we are sure Ana de Armas will do a great job too.
Release date: April 21
Also see: What to Watch on Apple TV+ this March