The Palace Hotel Tokyo serves luxury in the city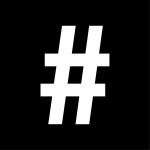 By: Zaneta Cheng
October 5, 2023
With its tranquil location and distinctive Japanese hospitality, the Palace Hotel Tokyo redefines luxury in the heart of the city. Zaneta Cheng explores the historic establishment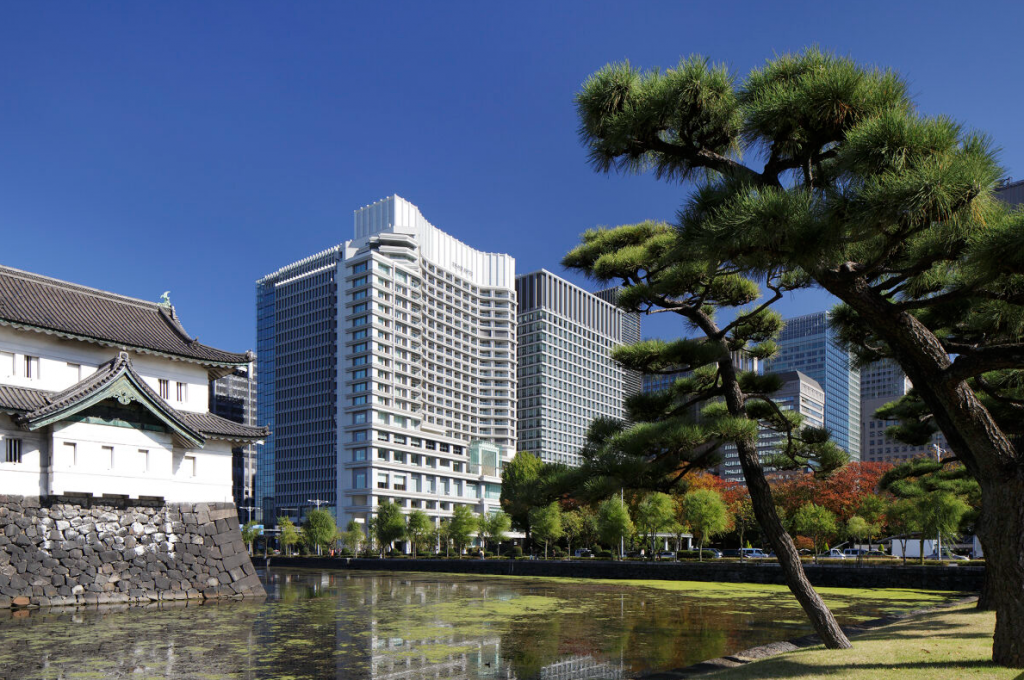 Walking through the sliding doors that lead into the Palace Hotel Tokyo, I almost forget that I'm in the largest city in the world – not to mention one of the most densely populated. Bright and airy, with floor-to-ceiling windows across two floors, the lobby is flooded with natural light that reflects off dark marble floors. Despite all you hear about capsule hotels and the need to maximise every available square footage, space is in abundance here.
When I arrive on a Friday, ladies in dresses and men in suits are gathered in the lobby-level Palace Lounge. Some tables are spare, dotted with elegant white porcelain cups and saucers. Others are laden with black and white lacquerware. It turns out they're here for the Palace's famous afternoon tea service, which, I'm told, is one of the most popular of its kind in Tokyo due to its unique presentation.

One of the benefits of having afternoon tea outside of its birthplace in the United Kingdom, and in a country which has its own storied tea culture, is that the adaptation (at least at the wholly Japanese-owned and -managed Palace Hotel Tokyo) reflects the unparalleled commitment to perfection that the Japanese are revered for. Called "Stones", the tea set is served in jyubako, a series of layered lacquered boxes made by the world-renowned Akito Akagi using river stones as a motif. Instead of your garden variety cucumber sandwiches, Japanese sweets from Nara confectioner Kashiya are served alongside Myoushou Sayama matcha. The scones are made from bamboo charcoal and barley tea served with apple jam and there's yuzu and cassis mousse. The tea list is extensive, and we enjoy as much of it as we're able based on the generous recommendations of our most attentive waiter.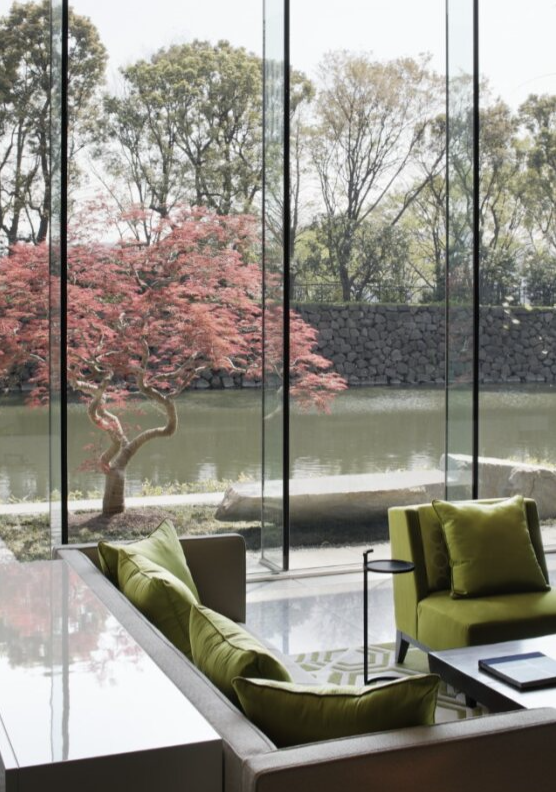 Suffice to say, Japanese luxury doesn't get much better than the Palace Hotel Tokyo. Situated alongside the moat that surrounds the Imperial Palace gardens, the hotel dates back to 1961 but was rebuilt from the ground up in 2012. After making our way up the very grand driveway, which is lined with stonemasonry that echoes the Imperial Palace, we arrive at the discreet check-in area to the right of the foyer (for those with club access it's straight up to the club lounge where drinks, towels and the best of Japanese hospitality is granted upon arrival).
As we make our way through the carpeted hallways to our room, it's obvious that this hotel is one that subscribes to classic grandeur. Dark woods and plush flooring define the aesthetic and each room is furnished in the same dark woods with a brighter palette of whites and greens before opening up to a balcony – a rarity among Japanese hotels – that overlooks the Imperial Palace gardens.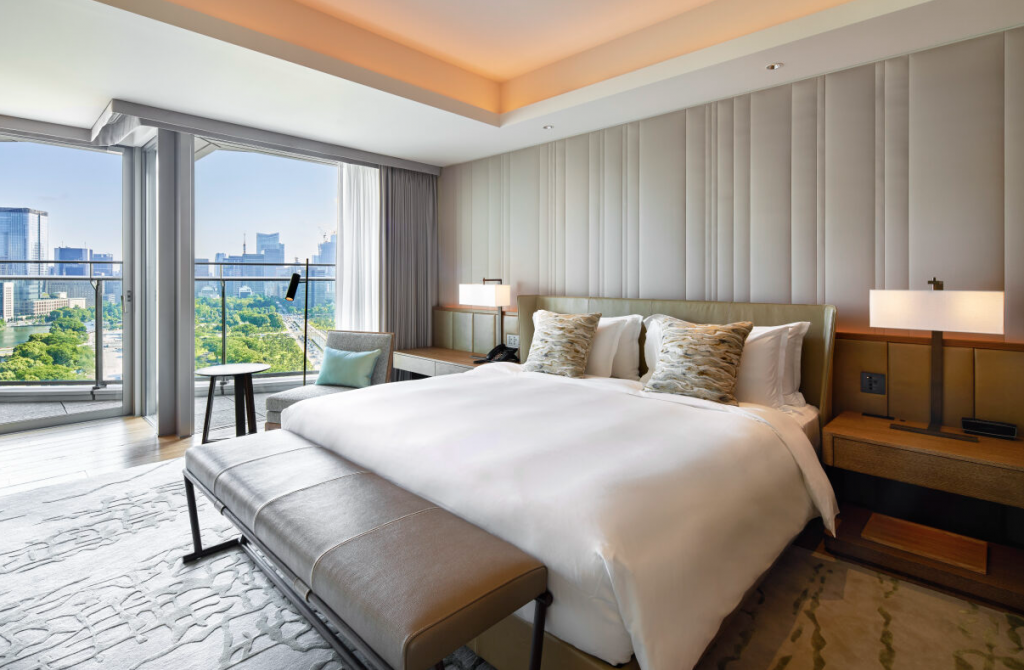 These are the older suites I'm writing about. There are newer ones that were refurbished on the occasion of the hotel's 10th anniversary in 2022. Six premier suites have been redecorated by GA Group with lighter woods that cater to longer-stay guests. While the older rooms have a definite hotel feeling to them, these newer suites give off an air of a home away from home. There are sofas and dining spaces that blend seamlessly with a study and living area. Bedrooms are outfitted with dressing tables, a walk-through closet and ensuite bathroom with double vanity and separate soaking tub and rain shower. There's a greater focus on artwork, which has been curated by Art Front Gallery and features only pieces by contemporary Japanese artists. One notable example is Naoto Sunohara's abstract, aerial perspective of the Imperial Palace gardens.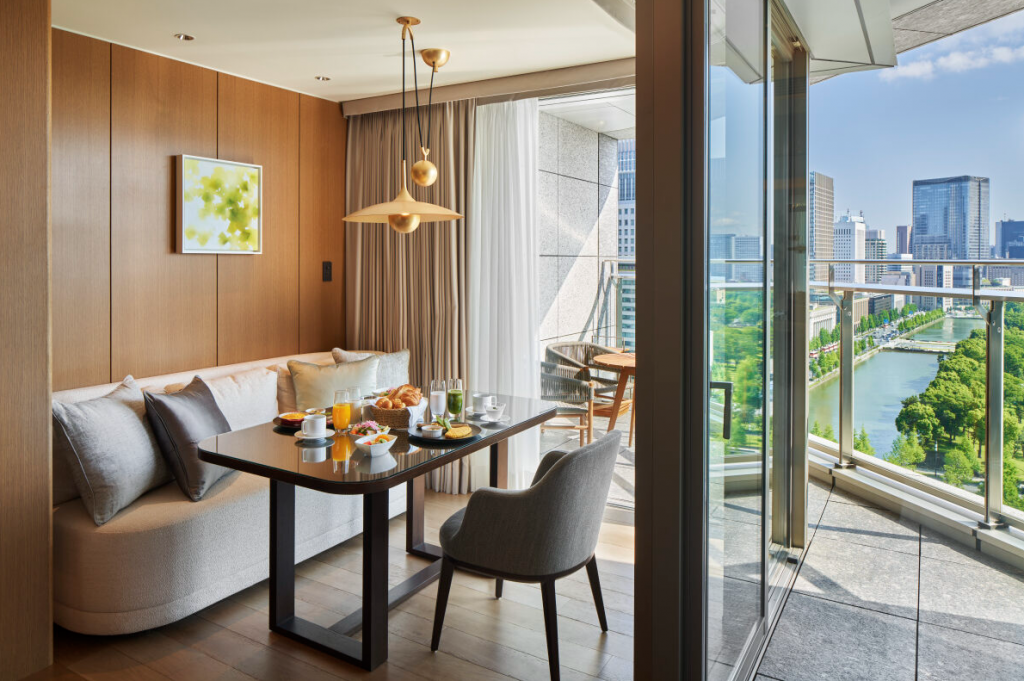 There's a lot of emphasis on taking this city hotel out of the city. Breakfast is enjoyed at the lounge overlooking the moat. Buildings are on one side, but that's the only reminder that we're in Tokyo. The rest – a spacious buffet and traditionally presented tray of Japanese breakfast laid on wooden tables overlooking hanging trees with the occasional swan gliding by – pushes the city to the far reaches of the imagination.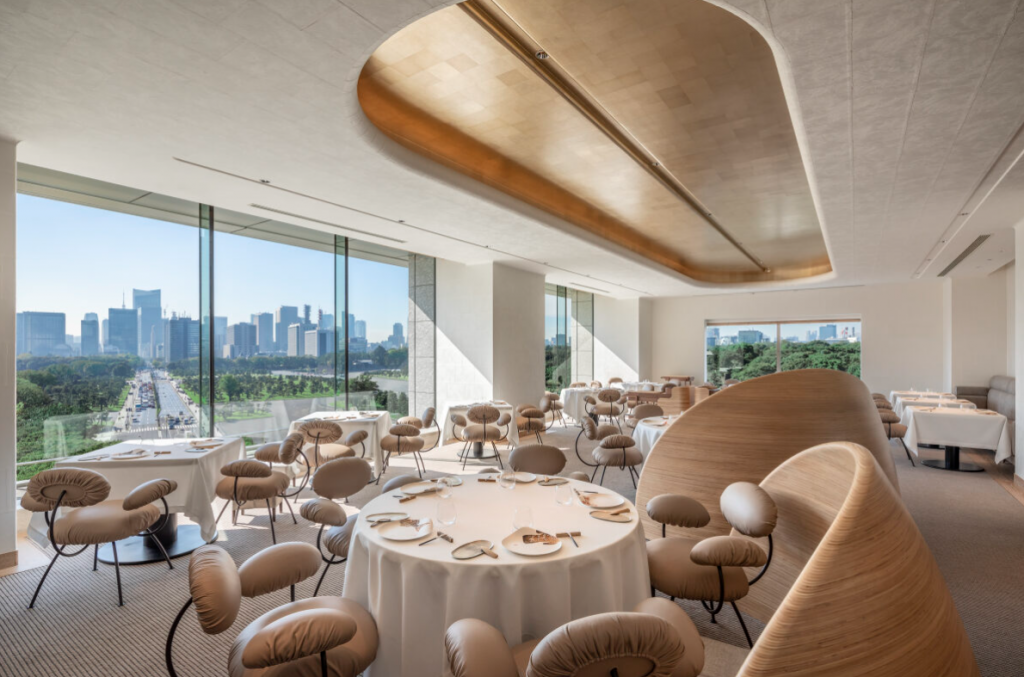 Another spot that takes guests out of the bustle of Tokyo is the hotel's Evian Spa. To be frank, it's worth popping in just to see the view. Floor-to-ceiling windows frame the moat and gardens below. Their vast expanse is on full display and, on a clear day, Mount Fuji can be seen in all its snow-capped glory – a fitting reflection of the alpine-inspired spa.
I can't say that Japanese massage is particularly famous. There's shiatsu but here, there's also a "warew" facial and body treatment that bases its techniques on the Japanese concepts of botanical energy using Asian techniques to promote circulation. I found myself wanting to return for more after waking up feeling markedly re-energised and noticeably relaxed having nodded off into one of the deepest sleeps I've had in a long while.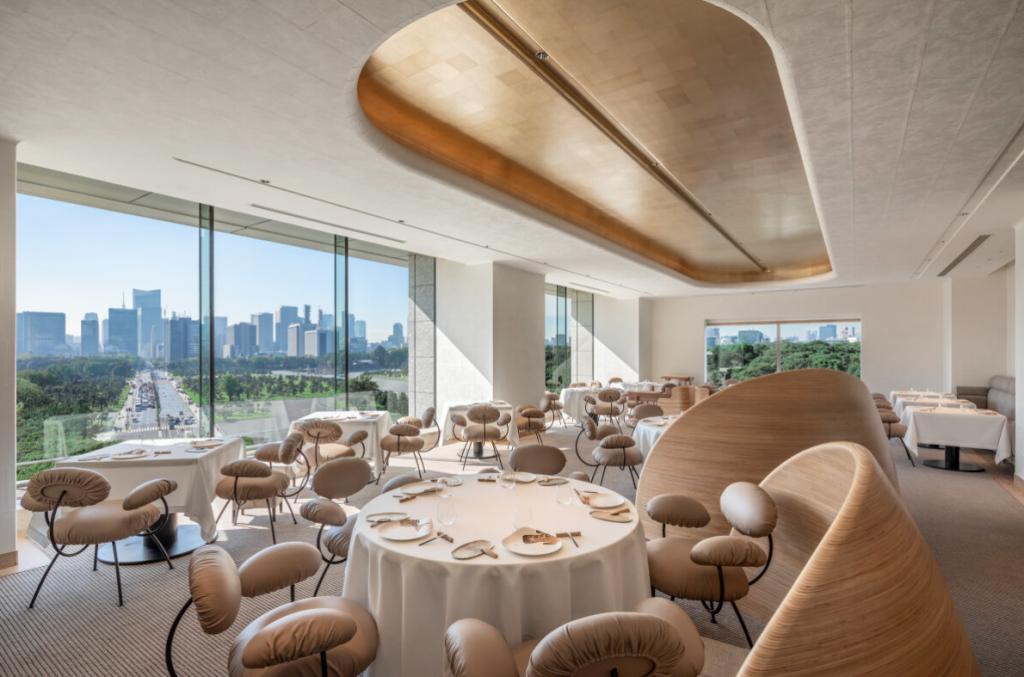 We're still in the city, though. And arguably one of the best cities in the world for dining out at that. The Palace Hotel Tokyo's restaurant offerings are so highly rated that locals are willing to go on a waitlist for the opportunity to try them. There's Esterre, a Michelin- starred Japanese-French haute cuisine establishment, which is partnered with Ducasse Paris. Tatsumi serves tempura while Go is the go-to for teppanyaki. Sushi Kanesaka serves up traditional sushi while kaiseki is in the main Wadakura dining room. There's also Amber Palace, another Michelin-starred outlet, specialising in Shanghainese and Cantonese cuisine.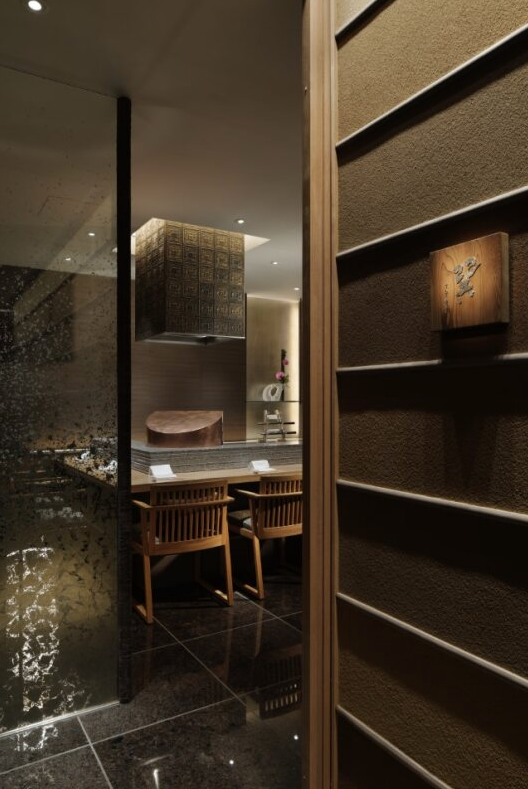 Of course, as with all things done with Japanese finesse, we might seem removed from the city but the hotel is impeccably connected, with taxis driving up to the property at all hours and a very convenient escalator leading to the Tokyo underground. In its incredibly unobtrusive way, the hotel doesn't try to trap guests within its premises. It only elegantly proffers every option and perhaps that is why the Palace Hotel Tokyo remains a grande dame among the city's many hospitality options.
Also see: Àni Sri Lanka serves the best of Ceylonese hospitality