#legendeats: 5 unconventional dining spots with an amazing sunset view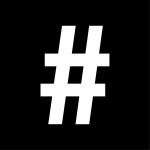 By: Brian Cheng
August 11, 2022
From city to seascape, Hong Kong offers some of the best views, whichever part of the city you are in. So why not kick back and enjoy drinks and dinner as the day winds down? Here are five dining spots with some of the best sunset vibes
1. California style – Limewood, Repulse Bay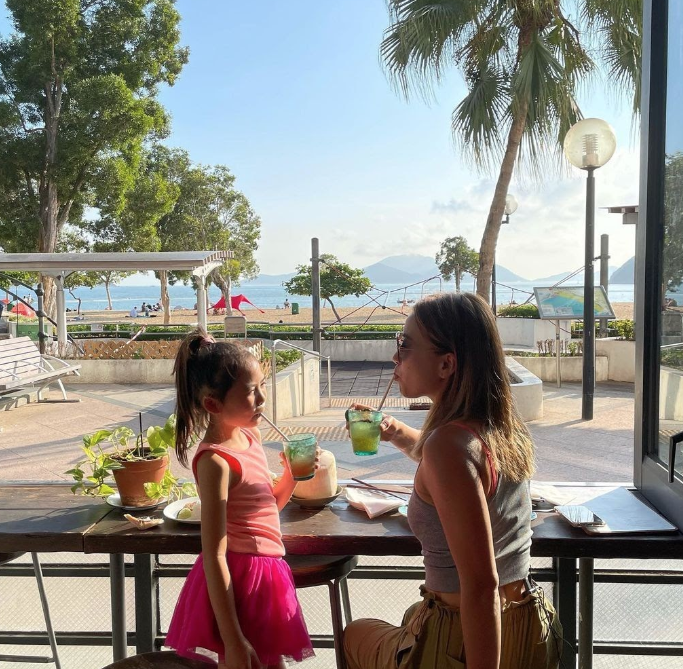 Have you ever wanted to experience what it's like to be in California? Limewood brings the Californian beach experience to Hong Kong's Repulse Bay. They offer a wide range of food and beverages that one would find on a relaxing day at the beach; the bar offers tropical margaritas, craft beers, ciders, and BBQ-inspired cocktails that will quench your thirst and relax help you in front of the beautiful sunset view. Every Tuesday is Taco Tuesday at Limewood – free-flow tacos and a 2-for-1 margarita or Diablo jugs deal. Fridays and Saturdays are Sunset Sessions, which feature music by a local DJ. Feel what it's like to be a Californian in Hong Kong.
Where: Limewood, Shop 103/104, The Pulse, 28 Beach Road, Repulse Bay
2. The Lantau view – Sunset Grill, Tung Chung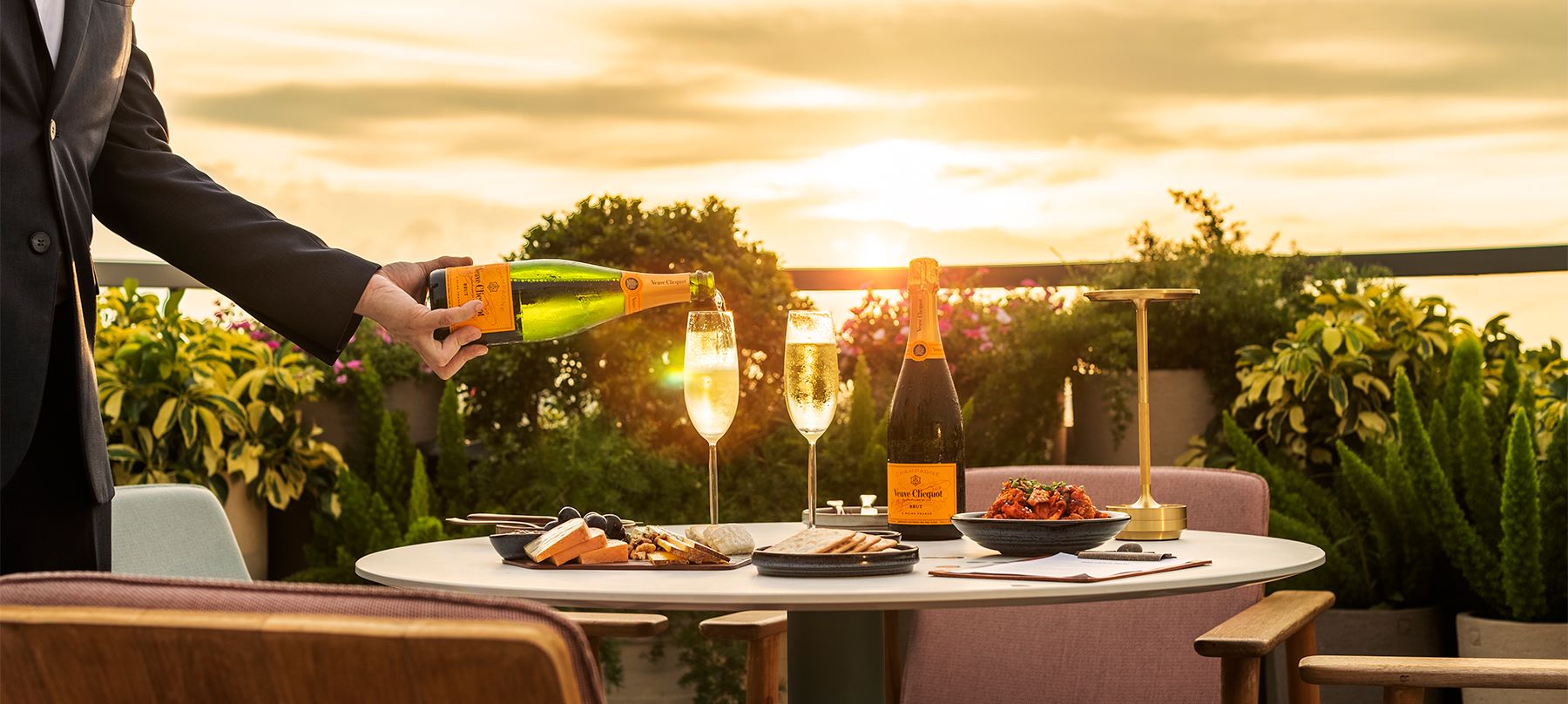 This open charcoal grill features a mountainous sunset view. Watch the sun disappear on the horizon while enjoying one of their signature cocktails on the elegant outdoor terrace. Every weekend, Sunset Grill offers a brunch with all-you-can-eat seafood, a selection of antipasti and pinchos, and main courses from the charcoal grill and kitchen. Finish the meal with homemade desserts from churros, cakes, and fruit platters.
The brunch also features a free-flow drinks and cocktails package. If you wish to enjoy the sunset in a more intimate way, private dining spaces are available for taking in sweeping views of Lantau.
Where: Sunset Grill, 9 Yi Tung Road, 19/F Sheraton Hong Kong, Tung Chung
Also see: What to watch on Netflix this August
3. Happy hour by the bay – 22 North, Discovery Bay
Discovery Bay holds a special place in the hearts of Hongkongers. Watch the sunset behind the hills while listening to the sounds of waves shoring up on the beach. What could make it better? A nice drink, of course. And to make it even better? Two drinks. 22 North offers a buy-1-get-1 deal on all alcoholic drinks, including bottles of wine.
Happy hour is every day from 12:30 pm until 7:00 pm. Weekend afternoons until midnight, enjoy live music from the neighbouring restaurant. Live music, 2-for-1 drinks, and the sound of the ocean are all essential ingredients to a fine summer evening.
Where: 22 North, G08B, G/F, D'Deck, DB Plaza, Discovery Bay
4. The cityscape – La Rambla By Catalunya, Central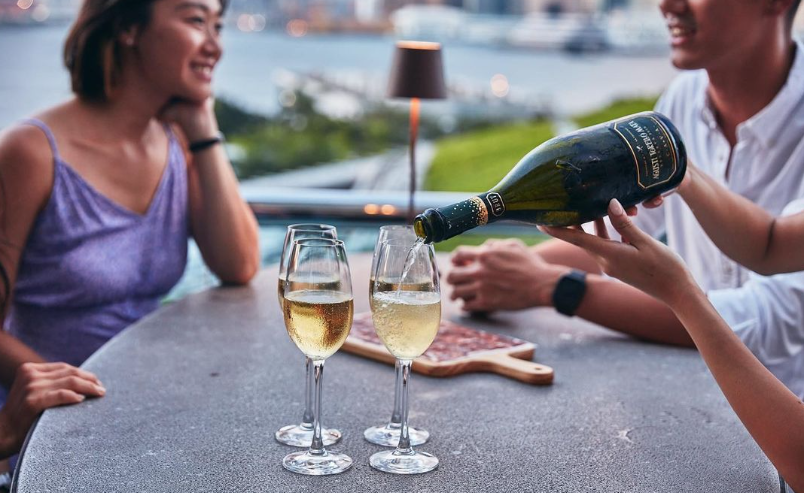 If you love the city's skyline, La Rambla offers a sunset view on their sleek outdoor terrace with lounge seating. The restaurant spans 5,000 square feet, so it still feels spacious and relaxing even during peak hours. It makes for a relaxing destination perfect for tranquil moments spent with friends or by yourself. La Rambla offers five different menu options depending on the time of your visit. But if you are here for the sunset, La Rambla has a Terrace Menu featuring classic summer drinks like sangria for that holiday feel.
Where: La Rambla By Catalunya, 8 Finance street, 3071-73 Level 3, IFC mall, Central
Also see: Roman holiday: Walk in the footsteps of Caravaggio
5. Next to the harbour – Ink, Tsim Sha Tsui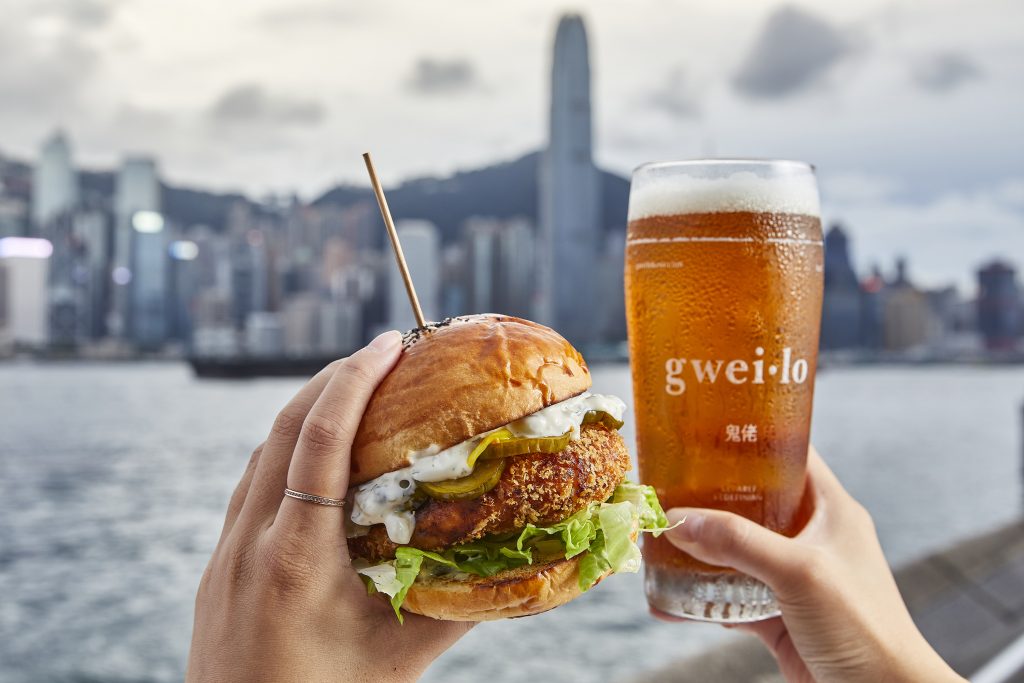 For a day out that involves shopping, look no further than the Ink seafood bar. Located next to K11 Musea, it gives visitors the chance to shop to their heart's content before winding down for a bite and some drinks.
Along with its afternoon tea, the restaurant offers varieties of the local brew Gweilo. There's a wide selection of beers, both in bottles and on tap, plus red and white wines. With views over the harbour and Hong Kong Island, Ink is the perfect spot for enjoying the sunset after a long day of shopping.
Where: Ink, G/F, nearby Avenue of Stars, Hong Kong Museum Of Art, 10 Salisbury Road, Tsim Sha Tsui
Also see: Who wore what: The most luxurious jewellery at the 2022 Hong Kong Film Awards