Jeff Koons' 250-hour hand paintwork for BMW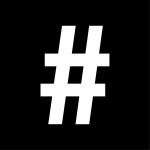 By: #legend
June 23, 2022
Among the world's most famous contemporary artists, Jeff Koons speaks to Dionne Bel about designing his dream car with BMW and launching sculptures into space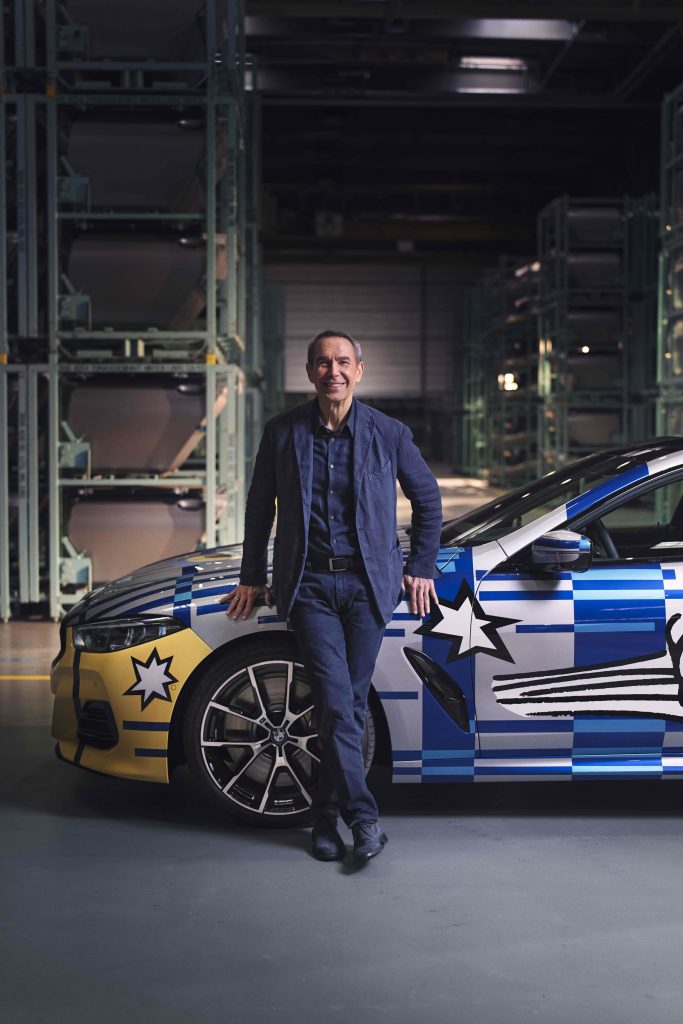 In 2019, Christie's New York sold Jeff Koons' shiny stainless steel Rabbit (1986) sculpture for US$91.1 million, breaking the record for most expensive work sold by a living artist at auction and instantly establishing it as a cultural icon of the 21st century. Known for shaking up the staid art world, the polarising Pennsylvania-born artist is still making history with his immaculately rendered, eye-catching creations that some consider kitsch and whose apparent simplicity dissimulates the use of ground-breaking techniques.
Understanding the transformative power of the art object in our modern world, Koons has now conceived a special edition of the M850i xDrive Gran Coupe from BMW's luxurious 8 Series, working closely with the German marque's engineers and designers.
Produced at BMW's Bavarian plants, The 8 x Jeff Koons' multi-layer paint job requires more than 250 hours of painstaking hand application – the most time BMW has spent on the exterior paintwork of any car. Featuring 11 different shades ranging from blue and silver to yellow and black and vibrant red-and-blue superhero leather seats, it is at once flashy and minimal. Encapsulating the essence of power yet touching upon the human element, its comic book aesthetic showcases vapour thrust imagery and the word "POP!" emblazoned on both sides.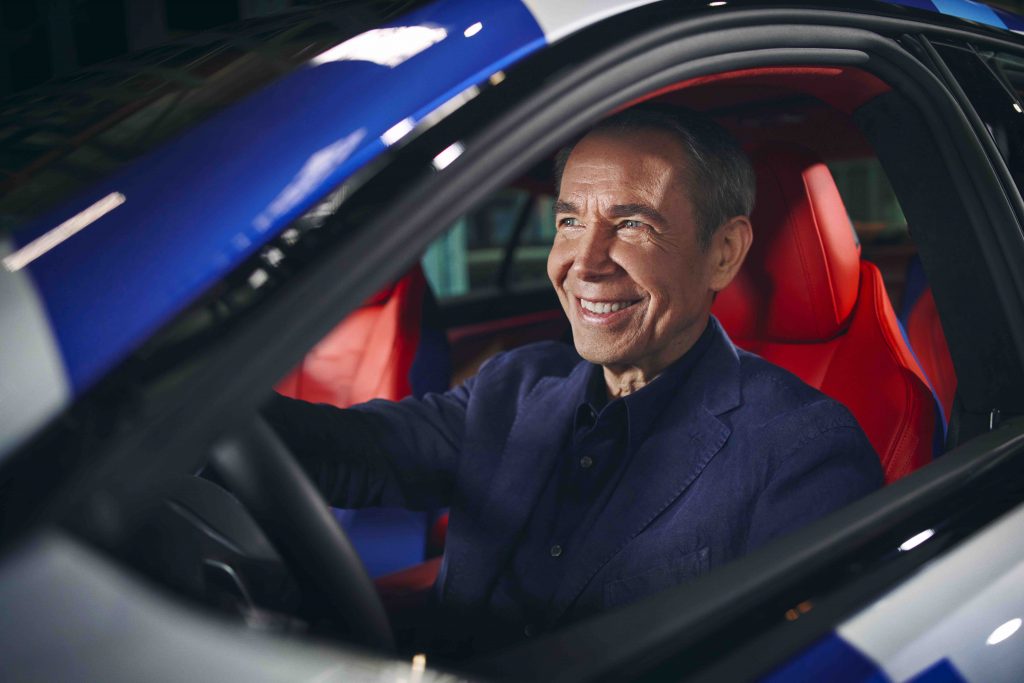 Back in 2010, Koons conceived the brightly-coloured 17th BMW Art Car for the 24 Hours of Le Mans – joining the likes of Alexander Calder, Andy Warhol and Roy Lichtenstein – but The 8 x Jeff Koons is the car he had dreamt of creating all along.
At a Christie's New York dinner last April, the final example of the 99-piece limited edition hammered for US$475,000, with all proceeds donated to the International Centre for Missing & Exploited Children (ICMEC), a charity with which Koons has been involved for over two decades. Later this year, he will launch his first-ever NFT project, Moon Phases, depicting 125 unique moon phases, each associated with the name of an important historical figure and comprising three elements: sculptures to be sent to the moon, sculptures that will remain on Earth, and NFT images corresponding with each sculpture on the moon and Earth.
Also see: 5 things to know about HyunA "The Fashion Icon" of K-pop
Take me through the creative process of The 8 x Jeff Koons.
I got an outline of the car and the first thing I did was make a rectangle between the front door and the back door. I kept working on this rectangular shape because I wanted the core of the car to have a minimalist feel. The 8 Series has a very large hood and I started dealing with Plato's pure forms and then going into quintessence. There are boxes and boxes of outlines of the car with different lines and colours on them. Everything was done digitally, so once we had a design, I'd start working with my colour programmes, then we would put them in HDR to get the exact colour.
Why did you want each car to be hand-painted?
I love the generosity of paint. You feel when something's printed – you never get that saturation of colour, you never get that generosity of the visual, the way light bounces off pigment or travels through pigment and comes back, and this car has that generosity.
Why did you want to pay homage to pop art and Roy Lichtenstein with this new car?
Roy was a great friend. I'm not just paying homage to Roy; I'm paying homage to popular culture. And the source material that Roy looked at were comic books. I just put some images – a pop or an explosion – that come from comic books. I grew up in a generation absorbing not only surrealism and Dadaism, but also pop art, so I'm referencing, in a minimal way, popular culture, which is the idea that you can have cerebral ideas through the excitement and stimulation of the body. That's what the car tries to touch on.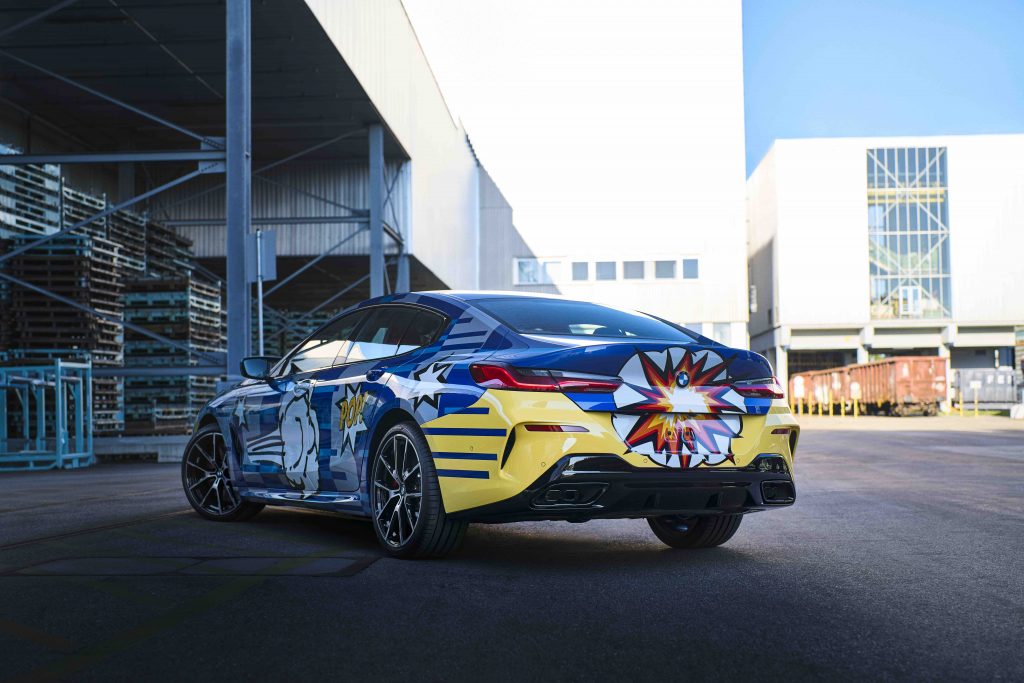 Are you a car collector?
Aesthetically, I love cars. The first car that captivated my imagination was the 1963 Corvette, but I developed this interest in art, so whenever I had cash, I would put it into art. My kids always said I should get a sports car. They showed me Lamborghinis or Bugattis, but nothing would ever seem right. It'd be too showy and just didn't feel like me, so I felt like I had the opportunity here working on the 8 Series car to really make the car that I could see myself driving, that has an aspect of "wow, look at that", but at the same time, is rooted in meaning and connected to things outside of just the peacock spreading its feathers.
Your eldest son was abducted by your ex-wife, who fled from New York to Italy with him in the 1990s. Tell me about selecting ICMEC as the beneficiary of the Christie's charity auction of the final The 8 x Jeff Koons car to be manufactured.
I started working with ICMEC in the mid-'90s. I was put into contact with the National Center for Missing & Exploited Children, started by John Walsh. He went to Washington to try to get help to find his son, and realised there was no agency. You can report a stolen gun, but not a stolen child, so he formed the National Center for Missing & Exploited Children.
I was really impressed with the way they collected information, people on computers creating ageing processes, creating the Amber Alert. A lot of people don't have the opportunities in life I have to be able to move forward, because it's a devastating experience, so I decided to try to help others. The International Centre was just being created and was a vehicle to take all the information that the National Center had learnt to work with other groups internationally and distribute that information. Today, it's the world's largest international organisation dealing with the rights of children.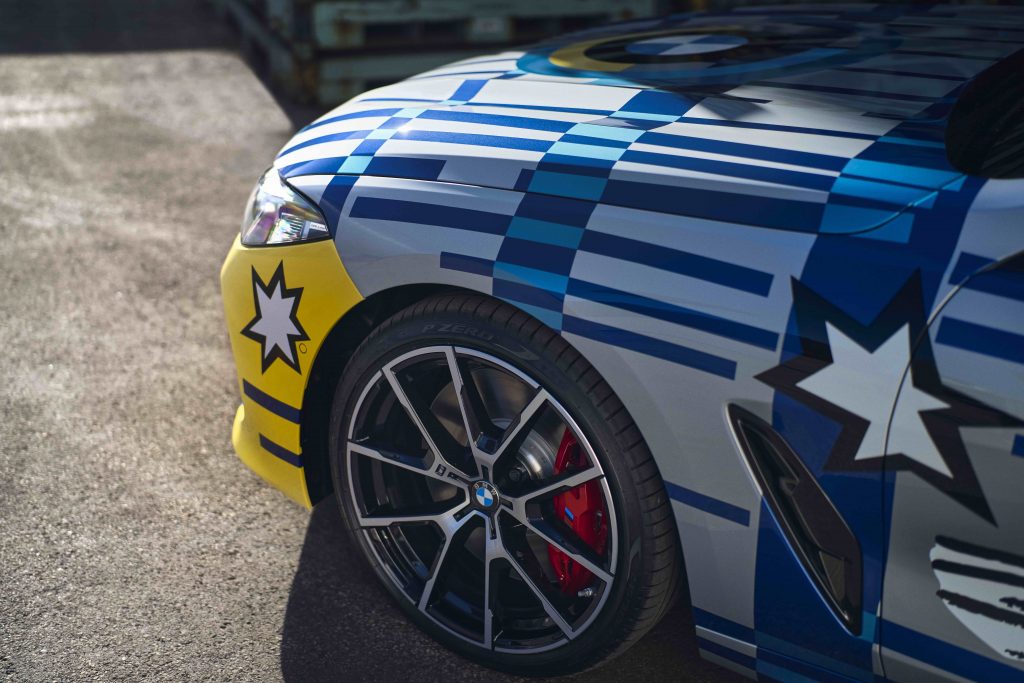 Describe your upcoming Moon Phases NFT project that will see your sculptures launched from the Kennedy Space Center and permanently installed on the moon.
I wanted to create a historically meaningful NFT project rooted in humanistic and philosophical thought. Our achievements in space represent the limitless potential of humanity. Space explorations have given us a perspective of our ability to transcend worldly constraints. These ideas are central to my NFT project, which can be understood as a continuation and celebration of humanity's aspirational accomplishments within and beyond our own planet.
Also see: Accessories brand Kara builts legion of cult followers