Inside Cover: Denis Kwok x Esprit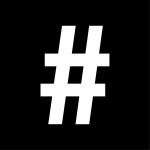 By: Stephenie Gee
February 7, 2023
There's so much more than meets the eye when it comes to Denis Kwok, the Cantopop star best known as 193. The actor, singer and TV presenter talks to Stephenie Gee about developing his skills while always staying true to himself and his unique path
Denis Kwok stands tall, towering at an imposing 192.3cm, and stands out. Not so much because of his physical presence but rather for his candid character, which saw him break through in a major way in 2021 – three years after his debut with Cantopop quartet Error, the brother group and comical spin-off of boy band sensation Mirror, both of which were formed through the 2018 reality survival show Good Night Show – King Maker.
Kwok finished in the top 40 and became something of a refreshing rarity in an industry saturated with feigned amiability when he publicly retaliated against veteran actor and general manager of TVB Eric Tsang's dismissal of entertainment television channel ViuTV.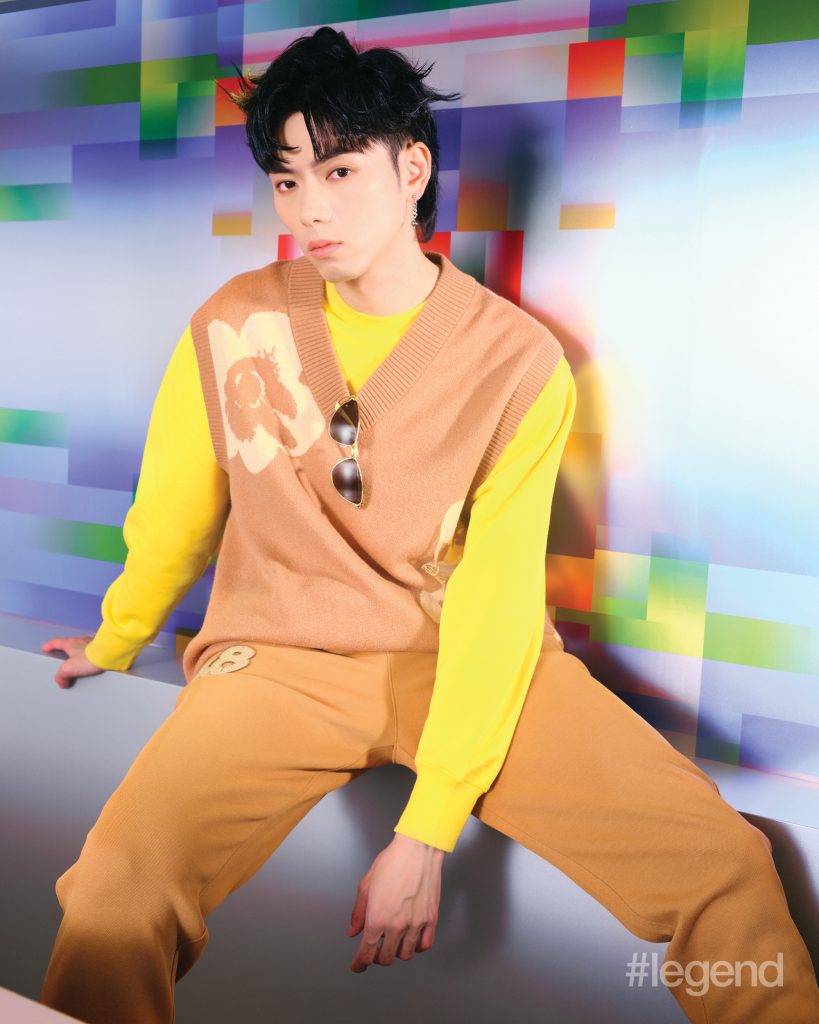 Fast-forward to today, and 193 – a stage name assigned to him by ViuTV producer Ahfa Wong as a reference to his height (which was rounded up because 192 isn't as resounding a name) – retains the same outspoken charm, as is evident during our conversation at the recent Esprit pop-up store event when I ask if he minds conversing in our respective first languages. He dares me, making for many laughs. Somewhat taken aback by the abruptness of his answer, I decide to take on the challenge of an impromptu translation of the questions I've prepared into Cantonese, to which he chimes in mid-sentence, "Didn't you say you were going to ask in English?"
"I'll say whatever I want and if I get in trouble for that, it's fine. There are always going to be people who like me and people who hate me, whatever the reason, so I'm not going to try and please those who don't like me," says the 33-year-old. "And there's always going to be someone more talented and good-looking than I am. So, for me, it's important to just stay true to myself, my style and just follow the path that I'm most passionate about and comfortable with. I'll get a lot of haters for it, but I don't care."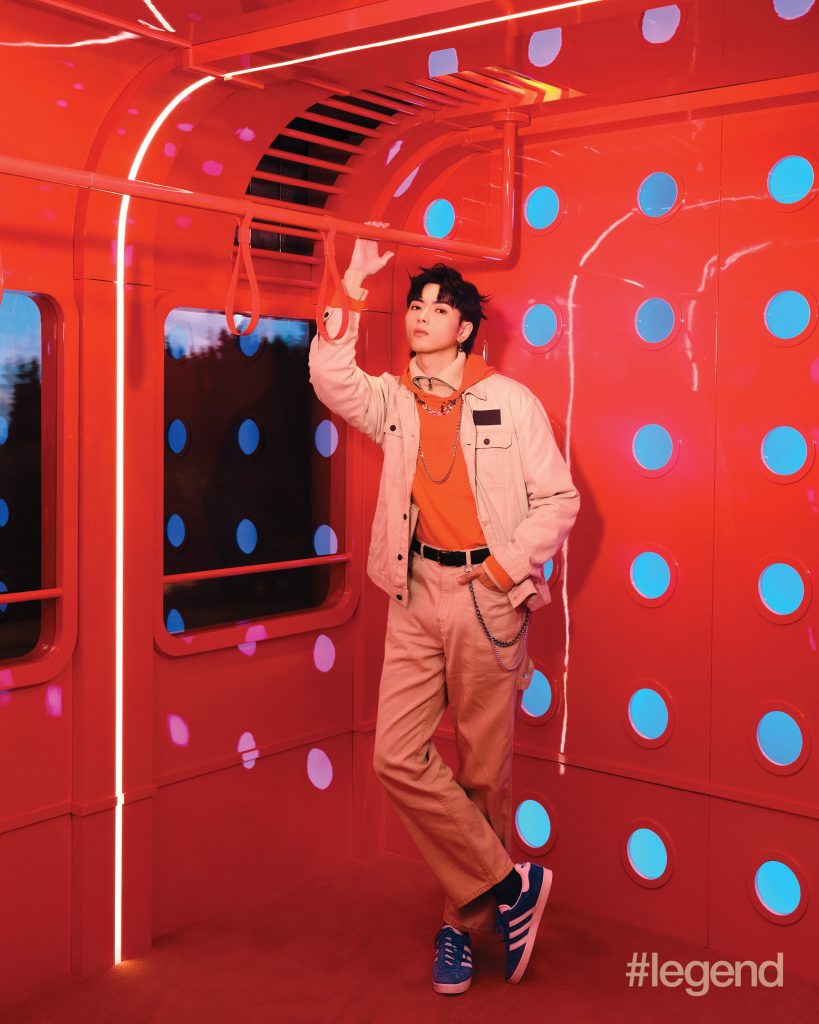 Talking the talk is easy, but walking the walk is often not. Yet Kwok does so with ease and a whole lot of confidence. He's in touch with his feelings and he's not afraid to act on them because "life isn't all about being right. Sometimes what might seem like an error may not be so bad after all. And that's what I tell a lot of people – don't worry too much about what you think is going to happen, just do it first or else you might regret it later on. I always say, 'If you try, you might succeed. If you don't try, you'll never succeed,'" he says.
This self-honesty has certainly taken Kwok places. The former nine-to-five office worker with a psychology degree from Bangor University became a talent quest contestant with no prior experience in any of the related disciplines that could be of benefit, and now, a singer, television presenter and actor with a growing repertoire that includes bits in television series The Making of We Are the Littles, Generation Slash, Coba Cheng's directorial debut Chilli Laugh Story alongside Sandra Ng and Ronald Cheng, and most recently, reality competition programme Fashion Killer.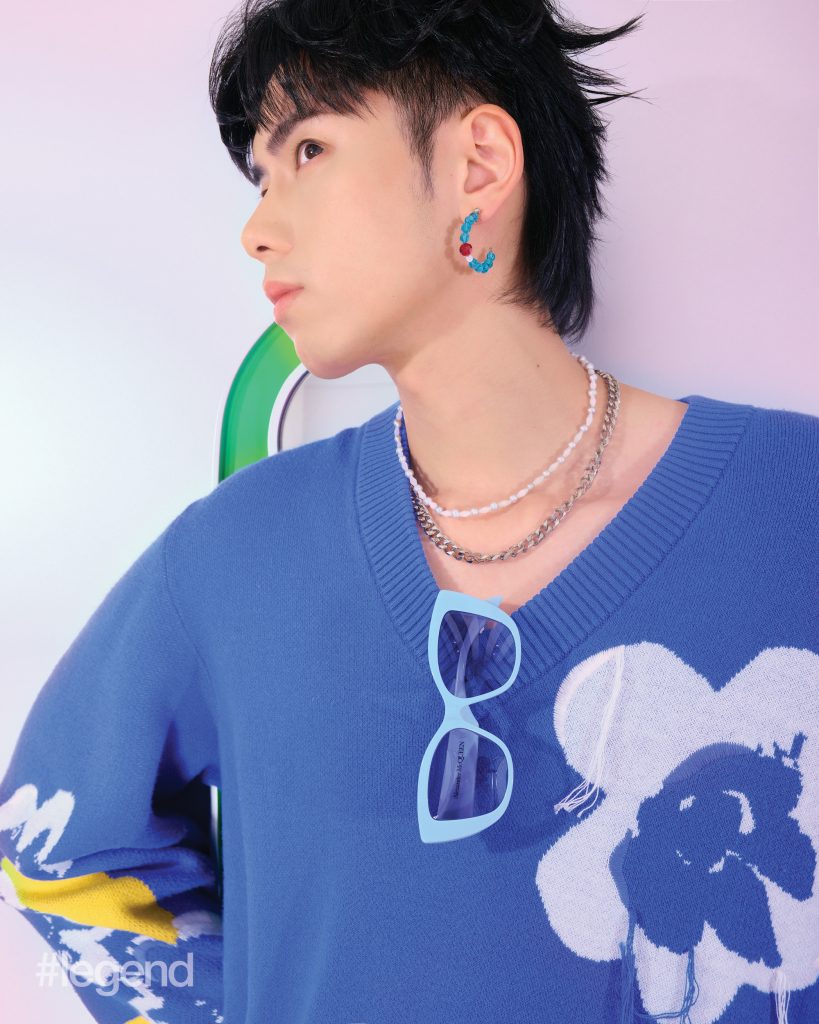 "Ever since I joined this industry and ViuTV, I've been wanting to host my own fashion programme because there's not a lot of local TV shows about fashion and the ones that have been made are quite boring – you have someone coming out describing the different clothes and what makes them special, stuff like that," explains Kwok, who has, since his early days, flaunted a keen sense for fashion, even launching his own label inspired by Forrest Gump, Lilaboc (an acronym for "Life is like a box of chocolates").
Also see: Digital Cover: Alfred Hui x Bang & Olufsen
"But Fashion Killer is different. It's a styling competition and the first of its sort in Hong Kong. All the contestants have worked in the Hong Kong fashion industry for years – some even before I was born – and I hope that through this show people can learn more about our local designers and stylists."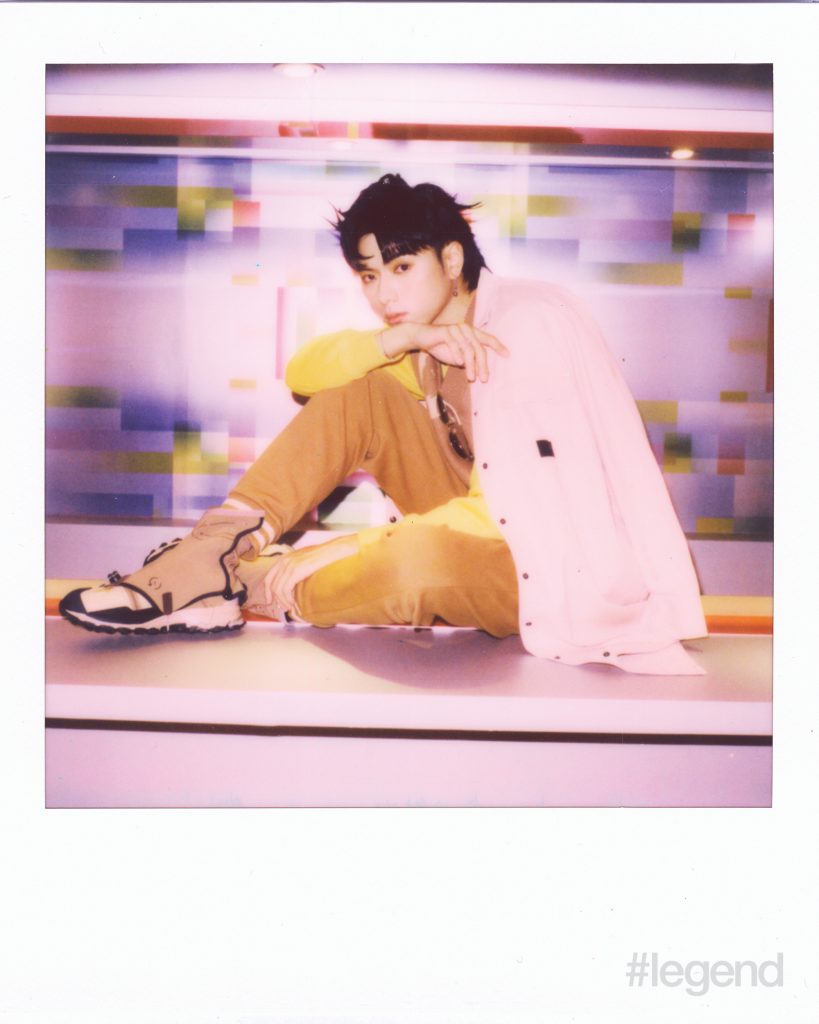 And it's certain [that] more will follow. First on the list: A starring role in ViuTV's upcoming 20-episode comedy television drama featuring renowned Hong Kong actors Philip Keung and Jessica Hsuan. In the show, Kwok plays a rookie gangster-slash-pimp who screws up time after time and falls in love with one of his call girls.
"What attracted me to this role is how alike he is to my actual self in that we're both lighthearted and goofy. Even the tone in which I speak when I'm playing the character is my usual tone. And I thought that was quite interesting – using my own character to bring another character to life," he says.
Also see: Cover Story: Sammi Cheng on reaching new heights
But more so than being able to tap into his own self, the variety that acting offers up is what has set Kwok on this path. And with a filmography that has since been dominated by comedies, he's now game for something different. "I really want to try playing more serious characters like the one I played in We Got Game," he reveals.
"A lot of people cast me for comedy parts because I'm a member of Error, but I don't think I'm actually that suited for comedy because I'm not really a very funny person. And also, I love being an actor because my life only has so many possibilities and acting gives me the chance to live many lives and experience different experiences."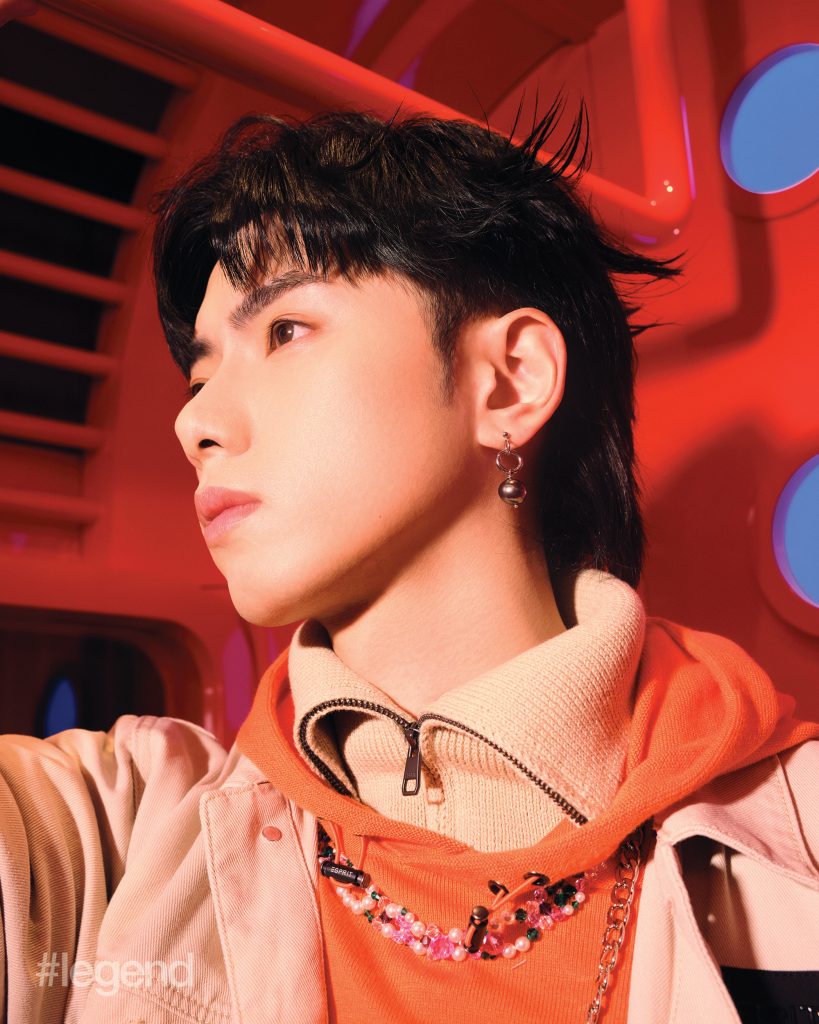 As a whole, Error carries something of a similar effect. His bandmates Fatboy Yip, Dee Ho and Poki Ng bring out the nuances of his personality that otherwise don't come through. "I'm actually quite a serious and boring person, but whenever I'm with them, it's like I become someone else – I speak more, I crack jokes and become livelier. Whenever we're at interviews, journalists love us because we're always really free-flowing and we say whatever we want," he says.
"And that's the image most people have of me – they think I'm this super crazy and fun character when really, especially when I'm alone, I'm someone that's more reserved and serious. But, I think that's actually good for me because having different sides opens up more opportunities."
For instance, while Error's193 grooves along to earworm-y pop tunes that centre around love and romance, soloist 193 abandons the mainstream for the lesser-known genres like synth-pop, R&B and hip-hop to express trials and tribulations with lines soaked in Auto-Tune. "I like both styles of music but I think that the general audience enjoys Error's songs more than my solo ones because they're more pop and the melodies are catchier," he says. "Error's songs are the type you sing along to in the car. Mine, not so much."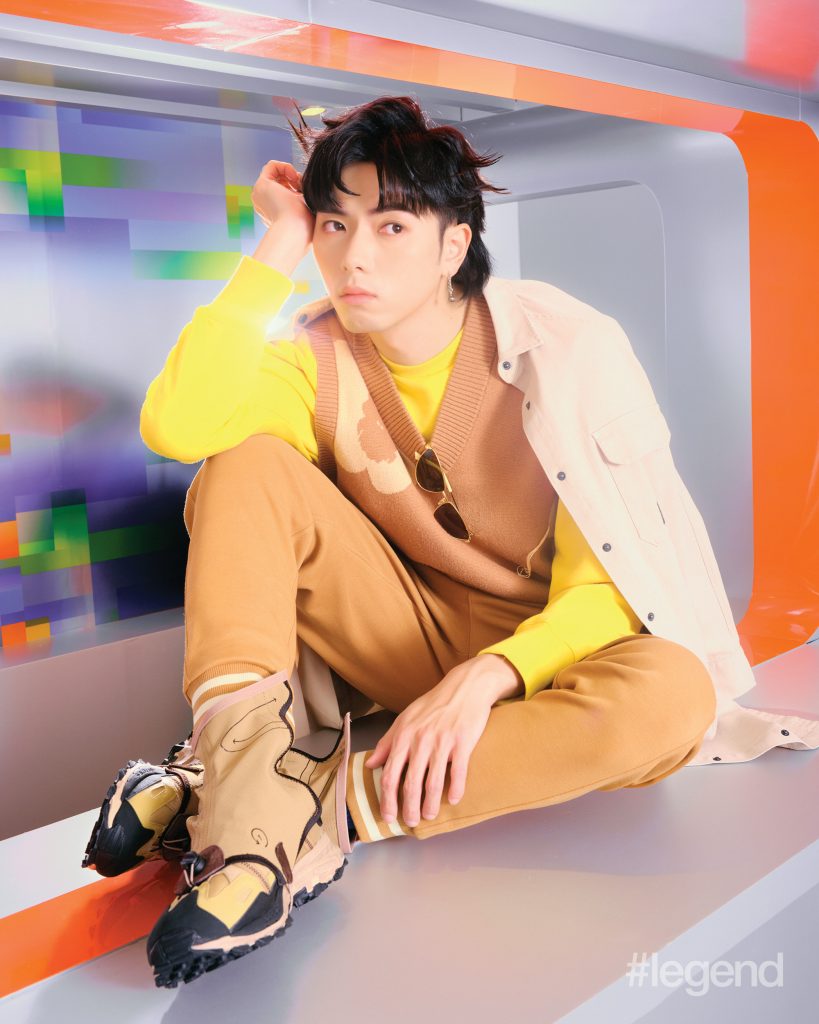 Turns out, it's also something of a technical move as much as it is a matter of course, with the Auto-Tune and filters serving as a mask of sorts for Kwok's, dare I say, unseasoned voice. "My solo songs have always been more indie and about vibes and atmosphere because when I first started, I didn't have any proper singing training at all," he explains. "And in my opinion, you don't really need a lot of technique to sing indie songs because there'll be Auto-Tune and different effects that'll be overlaid to make your voice sound better."
While his willingness to embrace all that is thrown his way – and, not to mention, a hefty bout of good luck – is perhaps what kick-started and now drives his success, that would be ignoring all the hard graft Kwok has put in then ("I had absolutely no music or dancing experience before joining King Maker. But I live in the same area as Mirror'sJeremy [Lee], so I would call him up and we'd rent out a dance studio together to practise and I'd ask him to teach me the skills he knew") or now.
"Luck is something that I think is so important in the entertainment industry," he says. "Whether it's in the past or nowadays, you see a lot of artists who might be super talented, but they're not able to make it big because they're missing this luck. And then there are those who, in comparison, may not be as talented, but are super popular because they've been lucky. Luck really does change everything. Of course, so does your capability because at the end of the day, luck can only get you so far. Obviously, I've been really lucky, so now I'm trying to slowly build up my knowledge, my skills and my technique to help me maintain my popularity or whatever, but most importantly, grow."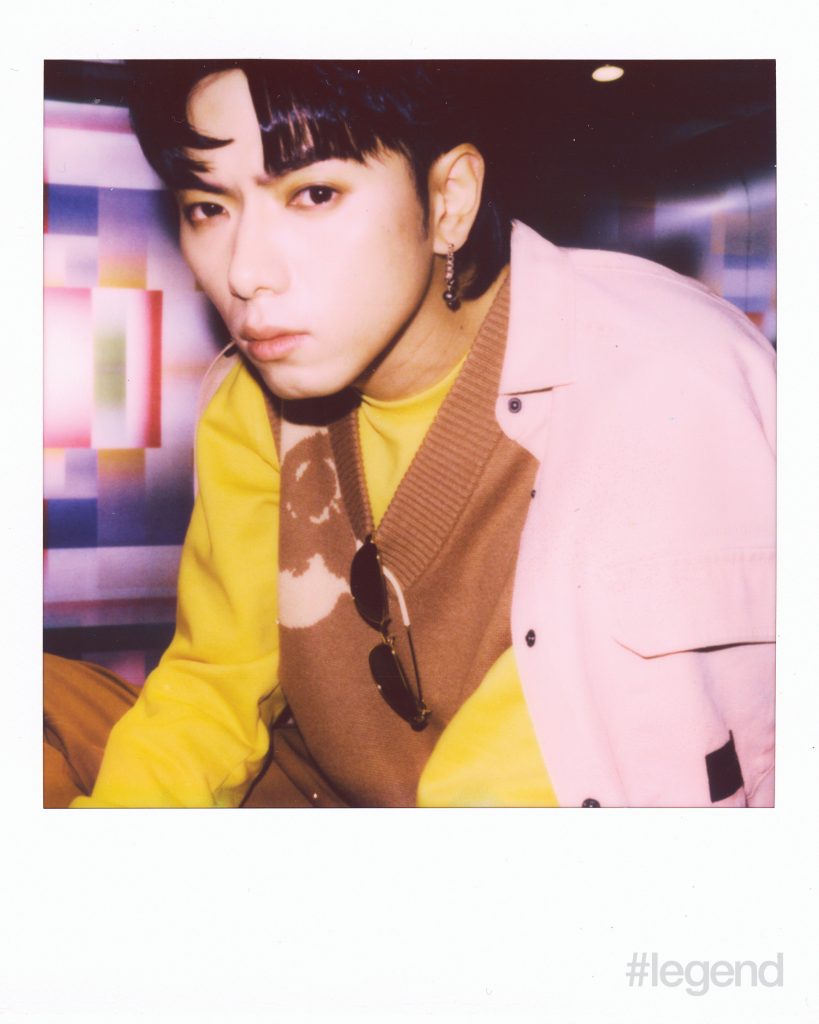 And grow he has, albeit slowly but surely. After winning the Rising Popularity Award in the music category at the Yahoo Asia Multiverse Buzz Awards 2022, his latest and third solo single, "Yuezhou Highway 193", showcases a decidedly more mature vocal tone and less Auto-Tune-dependant sound. His goals for 2023 follow suit. Enrolled in both acting and singing classes, Kwok is eager for his work to reflect growth.
"Now that I'm taking singing lessons, I've improved and developed my skills so I want to start trying out different genres like pop, and to not use as much Auto-Tune and effects in my songs so that my audience can hear my real voice," he says. "They can expect to hear me improve every single time I sing because I have been taking classes and putting in a lot of effort. I want people to know and acknowledge that I'm more than just a TV presenter but that I'm also an artist and a singer. And I want them to be able to hear my progress."
CREDITS
Creative concept & production / #legend
Art direction / Owen Lo, Klinton Kwun from ofstudio.hk
Photographer / Feicien Feng from ofstudio.hk
Photo assistant / Leung Tsz Shan
Gaffer / Lai Tsz Chung
Producer / Klinton Kwun from ofstudio.hk
Stylist / Lok Fong
Styling assistant / Christy
Hair / Man Chan
Make-up / Yumi Cheung and Gi Ann
Wardrobe / Esprit
Also see: Cover Story: Lee Jae Wook on dissecting characters