Digital Cover: Alfred Hui x Bang & Olufsen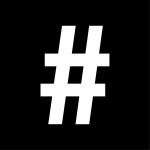 By: Hill Choi Lee
January 13, 2023
When audio and design comes together, it creates an otherworldly experience for the artist and audience. Hong Kong singer Alfred Hui, with a decade of award-winning songs under his belt, tells Hill Choi Lee about immersive experiences.
It's not unusual for celebrities to lead entirely separate public and private lives. Alfred Hui does you one better. Not only is he an established Hong Kong singer of renown with a private life he keeps neatly away from public eye, he is also a practising dentist.
Hui tackles life with a seriousness as expected from an artist of his calibre brings.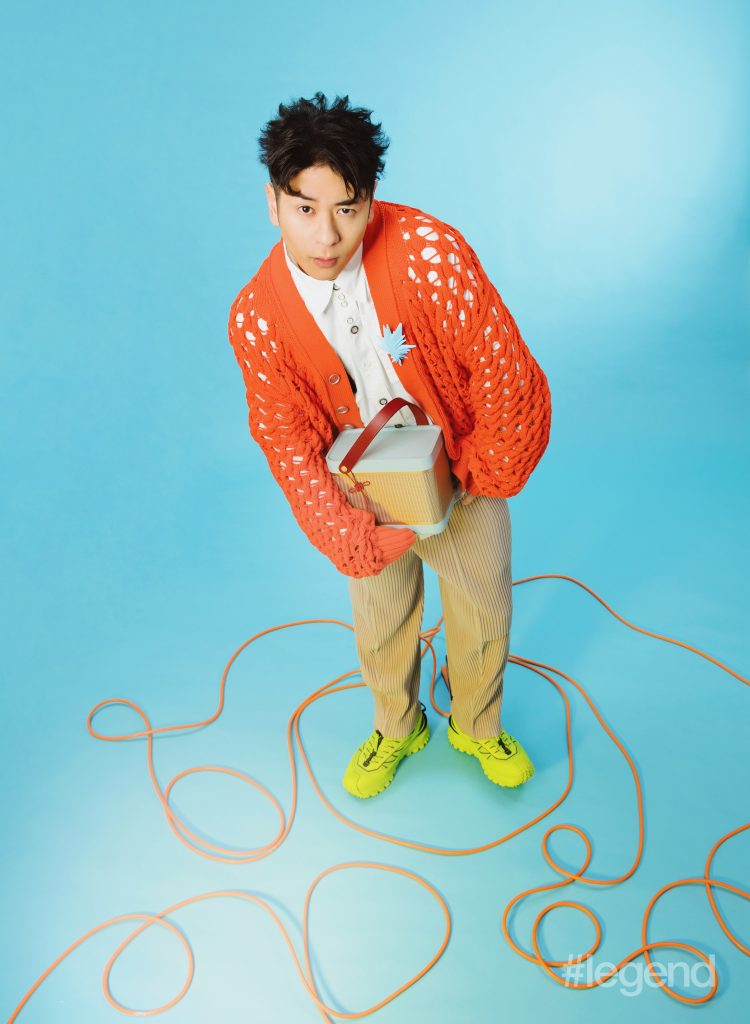 His Cantopop song "Miraculous Journey" is an accurate summation of his life over the past ten years. "I'm still trying to strike a balance between the two," Hui says. "If you ask me, which one I prefer – that's the usual question I get – when I'm being honest, I don't have an exact answer. Because there's a little switch in me. One side is quite rational (which is the dentist in me), and the other is rather emotional or sentimental (the artist).
"If I put it that way, it's actually about striking a balance where both sides complement each other in a special way."
Finding balance is not only a mental exercise for Hui, it is also an aesthetic one. At his 2022 concert, the singer pulled in audiences with a vocal experience that he had hoped would allow them to discover something new from his songs.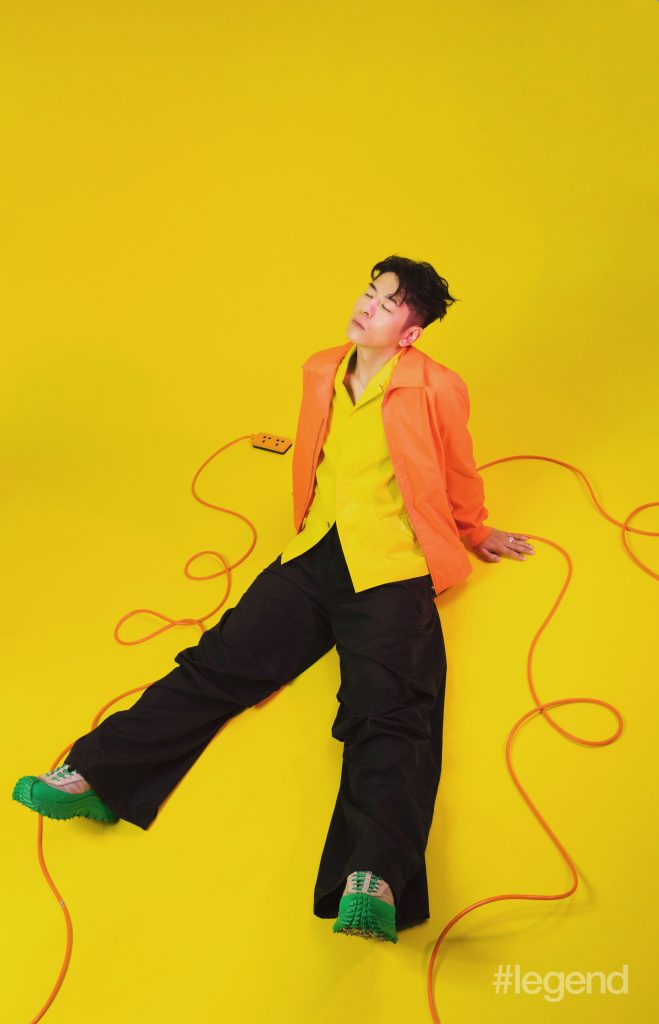 Hui doesn't haphazardly bring variables into his life, whether at home or in his performances. To him, design and technology – in support of sound quality – are top priorities.
He reminisced, "I have this vinyl of my concert which I played at a friend's place. They had this audio system in place that is – literally – as expensive as a Hong Kong flat and when we played it, it was as if I was standing in my own concert. It's not to be underestimated what qualitative audio products can do to your music enjoyment."
Having an immersive experience such as the one Hui described shouldn't be a rare occurrence; however, this is only possible when you have the right equipment. And there is only a small, discerning pool of offerings that allows for seamless and real-life audio enjoyment.
And that's not all, to the established artist, it shouldn't stop at having top audio quality; the tools should look as good as they sound.
Whatever he installs at home, the design must match the other elements in his life, he asserts. To Hui, audio products also serve as home decor and fashion accessories. He admits he prefers to keep his place neutral and minimalistic, which is very much in line with the Bang & Olufsen's (B&O) Lunar New Year limited-edition collection he posed alongside for the #legend photoshoot. More than ordinary audio products, they looked like art pieces, he commented. The Beoplay EX Wireless Earbuds which he tried on during the shoot, fitted perfectly in his ear and delivered clean noise cancelling.
Hui also mentioned he owns B&O products himself, which are known to deliver good sound quality for their compact sizes. He even brought a B&O portable speaker to his hotel when he was preparing for his concert. At the end of the day, he asserts that good audio equipment is a necessity for an immersive music experience.
Also see: Cover Story: aespa x Chopard
"At home, I look for products that seamlessly integrate into the design of my home. I do not look obstructive things. I like my interior design to be homogenous."
"I'm obsessed with colour matching," he reveals with good humour. "If there are different shades of blue I would try to match them together, such as looking at the undertone – see if it's more towards the grey or more towards purple. I pay a lot of attention to the materials too. I can be quite tedious in that sense."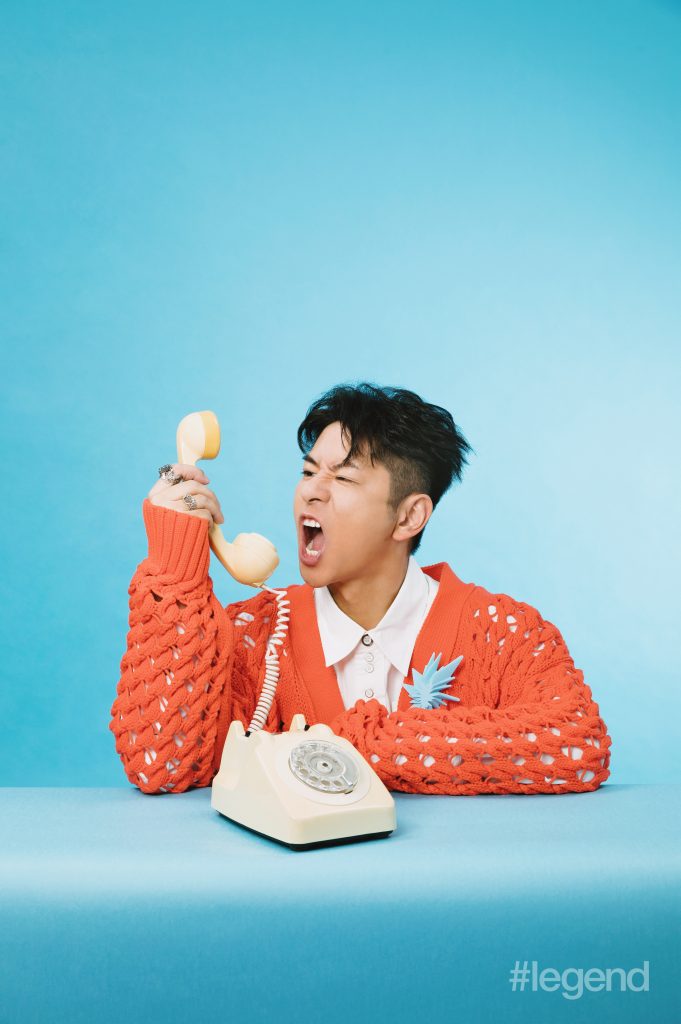 The vinyl player Hui has at home was chosen to perfectly match the wooden textures and colour to the surrounding. His extensive audio system further creates a seamless soundscape.
"I'm a freak in this," he admits with a laugh.
Hui only took up driving last October, not entirely uncommon for those growing up in Hong Kong where public and other modes of transportation are convenient, fast and readily accessible.
It reaffirms the singer's belief of how important music is when he does his solo commutes. "I've realised that it can immensely change your mood," he says. "There are always traffic jams in Hong Kong, and if you have music around you, and if it's good audio quality, it makes a lot of difference because you're pretty much immersed into that world."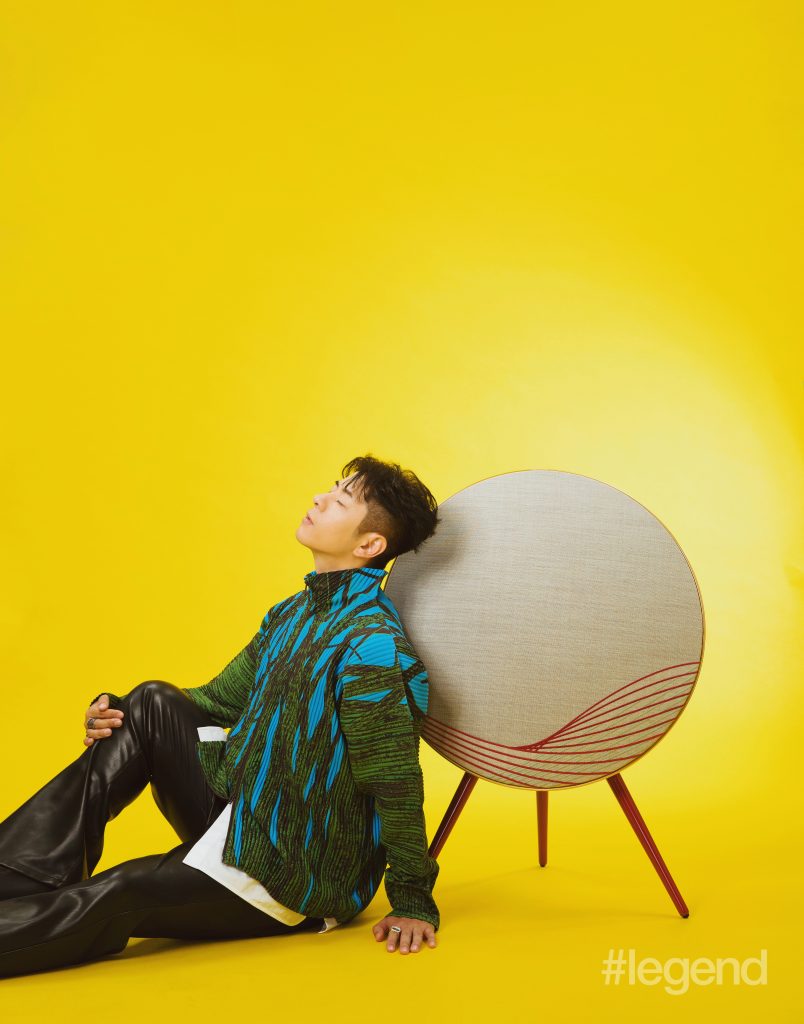 The same experience applies when he goes to the gym, and by his own admission, it helps him further his music.
"My personal trainer used to be a die-hard K-pop lover," Hui says. "These songs complement very well with what we are doing in the gym. But recently, he's been really into Cantopop."
This proved to be a drastic change for Hui as he reflects on his relationship with the city and discovers a new-found appreciation for his hometown. The Cantonese language is unique in the sense that it is a tonal language and wordplay is a huge part of the localisation of the dialect. A sudden spur of creativity enters into his mindset and opens up new possibilities for Hui when he writes new lyrics.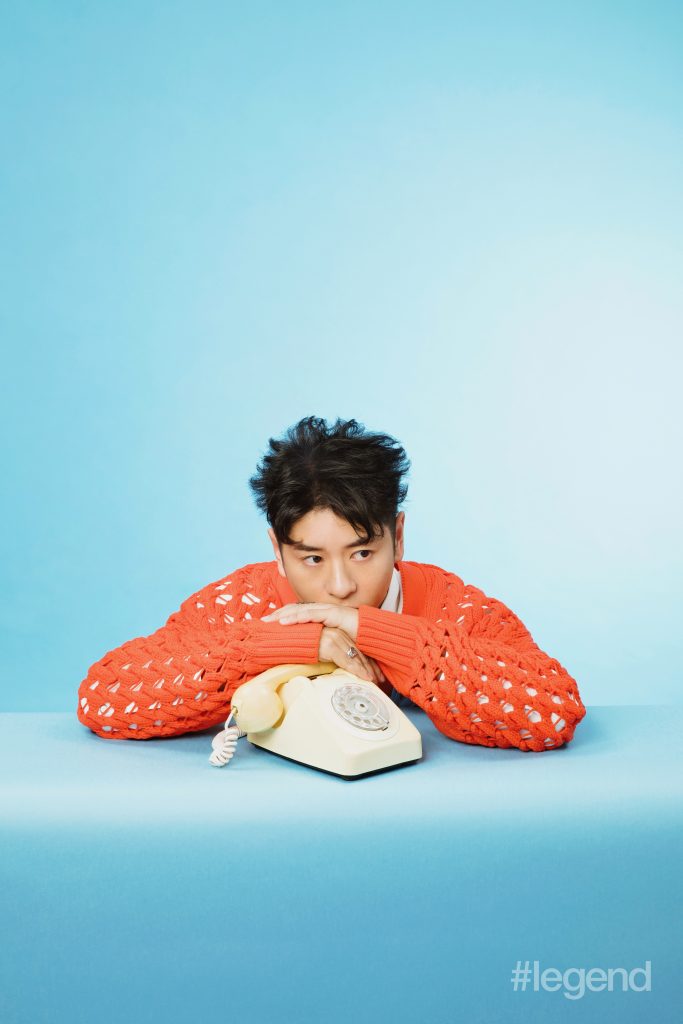 It also points toward Hui's inclination of looking to the future rather than the past. "I enjoy new songs mostly (rather than old ones)," he shares. Yet at the same time, there are moments when nostalgia hits.
"I used to go to an international school for two years and there is like this common room where we spent a lot of time there during recess chatting or listening to music. I remember scrolling through those old-fashioned iPods of my friends to see what kind of music they listen to – those songs will always have a place in my mind, and they contributed a big part to how I enjoy my music and influenced my music taste."
As he goes on about the type of music he enjoys, he admits the technology in support of it is equally important to the overall listening experience. As someone who has discovered a proclivity for camping and spending time outdoors, Hui brings along trusted sound or audio systems with him.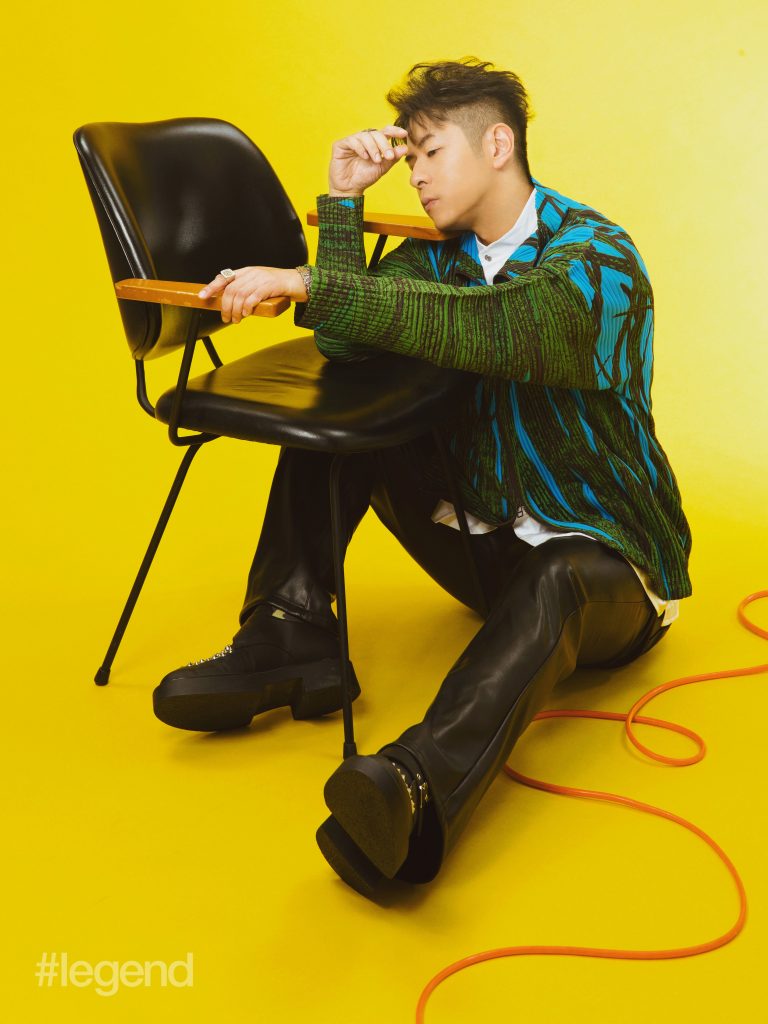 There are some requirements for his choices. "The device must be sturdy and be able to follow my lifestyle. Sometimes you just forget it being there as it brings you that immersive ambience."
As we transition into the new year, Hui has more surprises in stock for his fans. By mid-2023, he hopes to showcase his latest concert on Blu-Ray DVD, bringing yet again another elevated experience to his audience. After all, the artist creates songs that are immersive experiences – where his music stirs the mind and emotions in a way that goes beyond one's expectations.
CREDITS
Creative concept and production / #legend
Photographer / Kwannam Chu
Videographer / Billy Elvis
Stylist / Perpetua Ip
Makeup / Khaki Yan
Hair / Derek Li
Photographer assistant / Hang
Stylist assistant / Ruby Chan
Audio products / Bang & Olufsen
Wardrobe / Fred, Giuseppe Zanotti, Homme Plissé Issey Miyake, Moncler, Shiatzy Chen, Wilsonkaki
Also see: Cover Story: Lee Jae Wook on dissecting characters