Fashion cover: Louise Wong and Sheldon Lo on growing together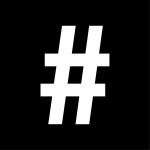 By: Hill Choi Lee
February 9, 2022
Model-actress Louise Wong and actor-singer Sheldon Lo may not share all the same interests but that hasn't stopped them from building a beautiful life together. Hill Choi Lee discovers how the couple works together to keep their romance alive
In the bustling photo studio in a Chai Wan industrial complex, husband-and-wife duo Sheldon Lo and Louise Wong have been posing for a couple's fashion and jewellery shoot for four hours. Wong, who has long modelled for couturiers such as Louis Vuitton, Saint Laurent and Shanghai Tang, found herself in the unlikely position of tentatively directing her less-modelling-savvy husband at the shoot. The slight correction of his hands, the turning of his face to catch the light, the smile in his eyes when he turned his head to gaze at her – all were intimate gestures that tell full stories of their innate connection.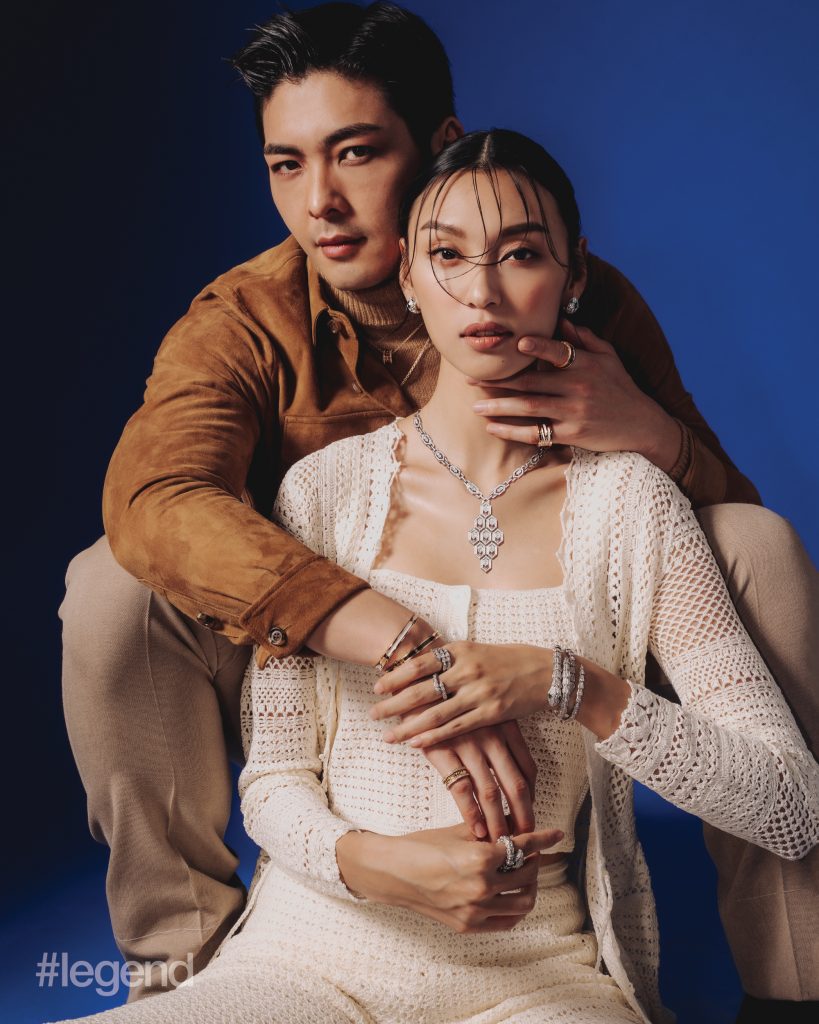 "There were question marks when Sheldon and I got together," says Wong, who recently made her big-screen acting debut portraying the beloved late Hong Kong icon Anita Mui. Lo is a singer-songwriter and actor, with a commerce degree, and by their own admission, the two Hong Kong stars seem to have very little in common.
When they met, Wong was immersed in the world of fashion while Lo preferred to pursue more sporty endeavours. Wong also didn't understand Lo's humour at first. "He would make a joke and I would ask him to explain it. But after a while I would just laugh with him [whether I understood it or not]," she says.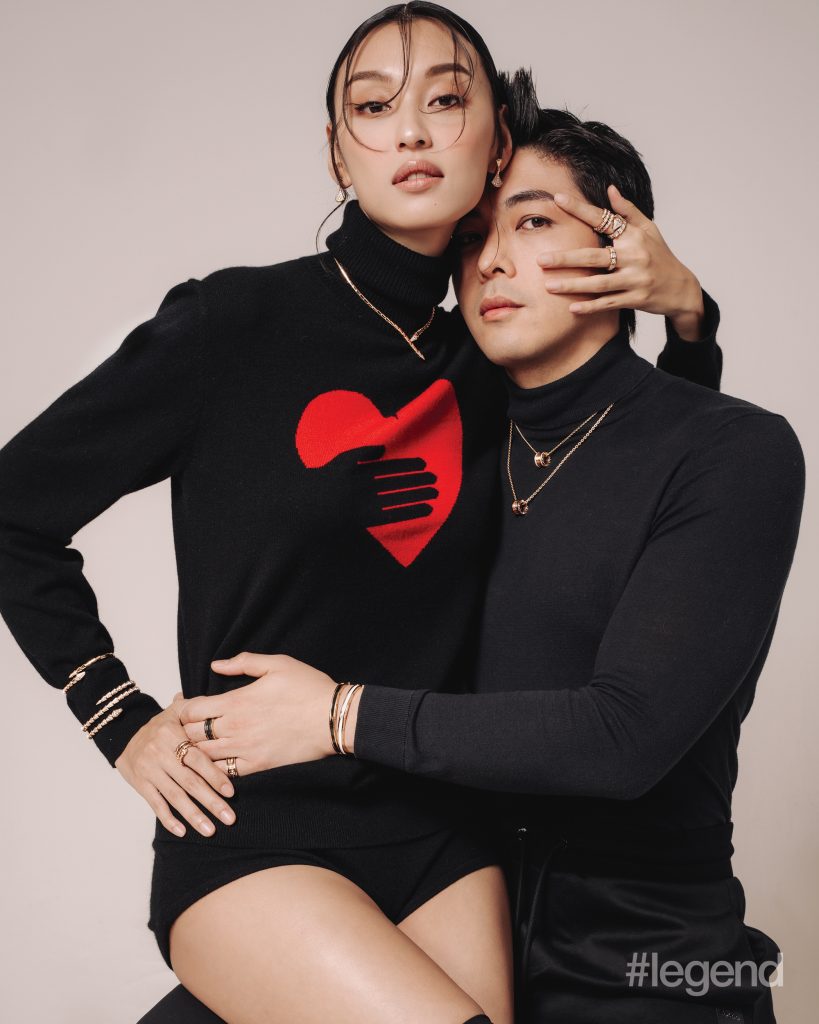 What made it work from the start, they realised, was their shared values. Both are uncompromising when it comes to working hard, taking care of family and building a future together. "We set a goal and then we have to do it together," says Wong. "No matter how hard it is, we go for it." This involved growing with each other in more ways than one. "As we got older, Louise opened my heart up a lot," says Lo, "in terms of empathy and thinking about others."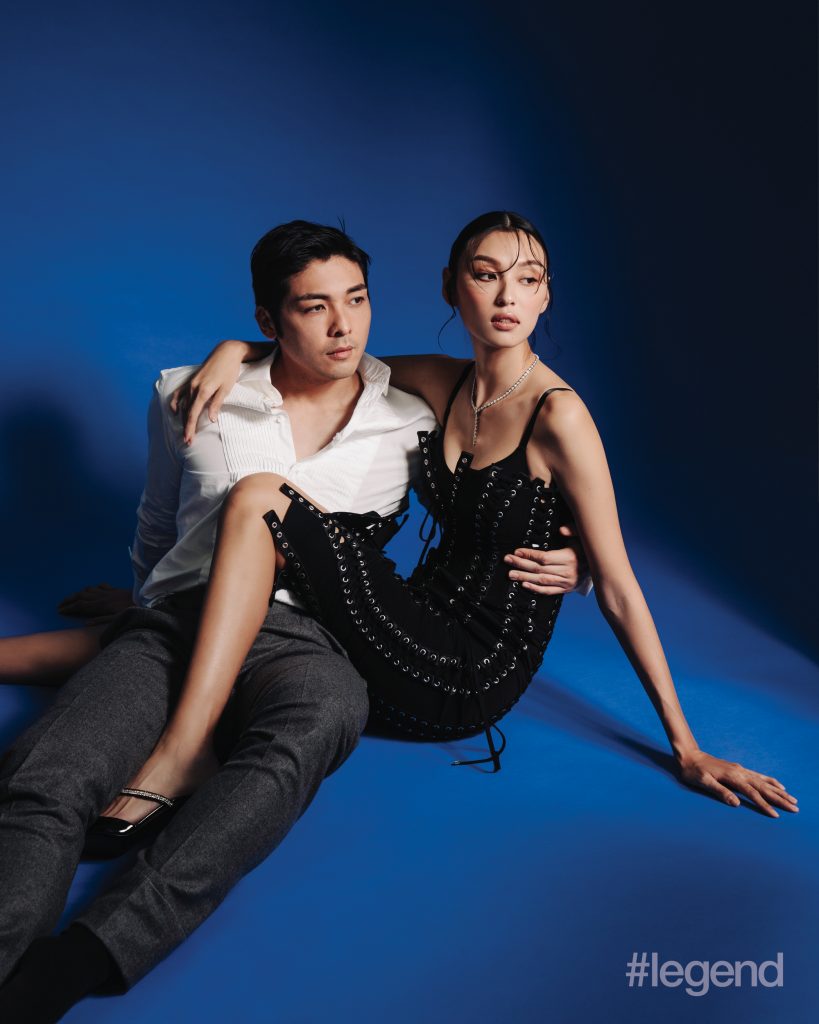 "He cries all the time now watching films," Wong teases, eliciting a chuckle from her husband. Wong and Lo married quietly in 2020. It was a change that proved more profound for Lo as he officially took up the role of father figure to Wong's young daughter. It was the same profound experience that Wong went through herself after she gave birth. "Before, you always think about yourself and you want to try this and that. You have your own dream and you have to keep chasing it," she says. "I didn't care about other things because I was still young. But when I had [my daughter], I changed my mind completely. I wanted to try my best to do my job as well as do everything for my family."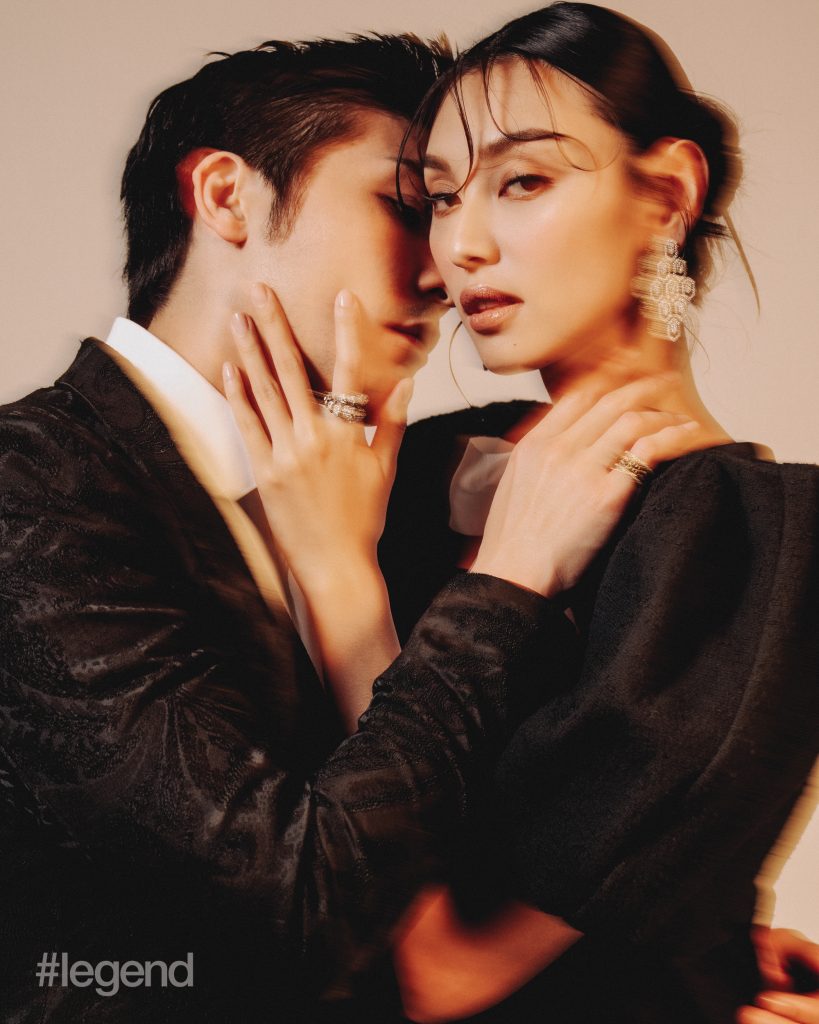 It was an immediate, instinctive change for Wong, but for Lo it is still a learning process. One, he says, that opened up his heart by miles. "It might sound cliché but I understand more when I learn with her. Whenever you are trying to teach your kid something, you are also teaching yourself," he says.
Also see: Cover story: Ruby Lin, on determining your own success
To the question of how they keep their romance going despite hectic work schedules and demanding family time, Lo is the first to chime in. "I'll always make sure Louise feels like she is still being chased," he says. The Australian-born singer is big on surprises and keeping the fire going, saying, "We don't do it just for the big moments, but also for the little moments."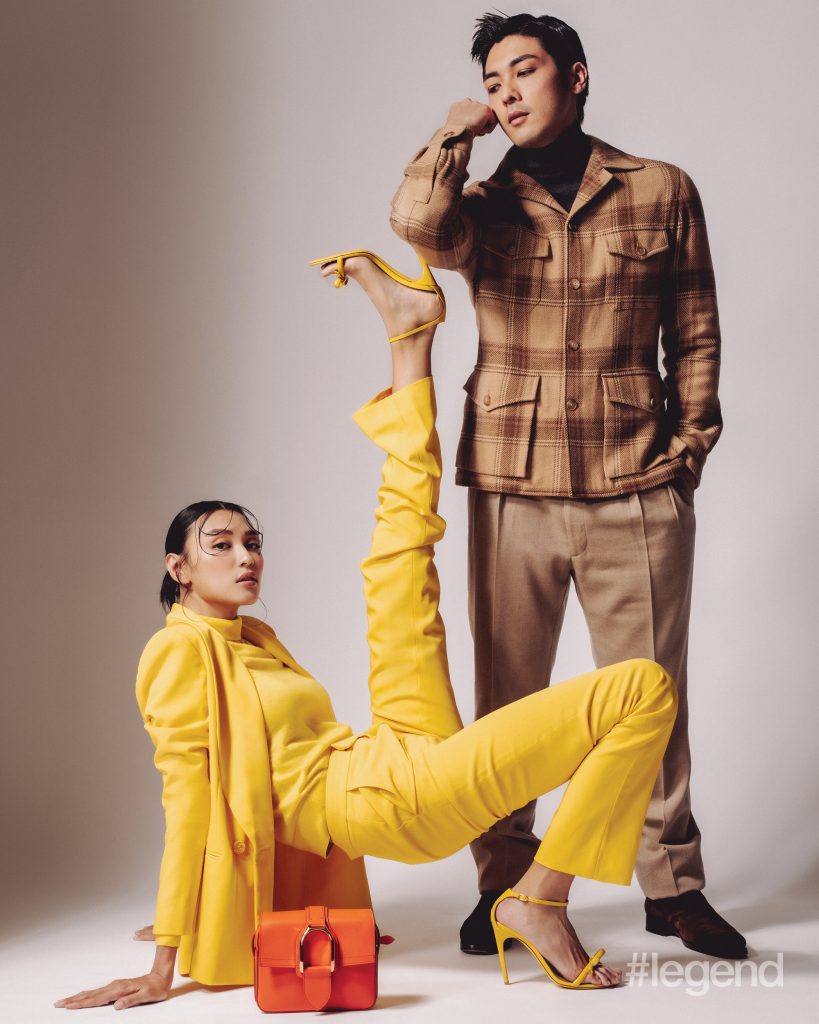 "Such as saying he is going for a run and coming back with flowers," Wong recalls. Lo, a big romantic whether he wants to admit it or not, says it once landed him in hot water at a family dim sum after one Valentine's Day in Australia. "I could feel the uneasiness of the other dudes looking at me when Louise was describing what we did on Valentine's Day," he says. "Whereas my cousins didn't do anything for their other halves."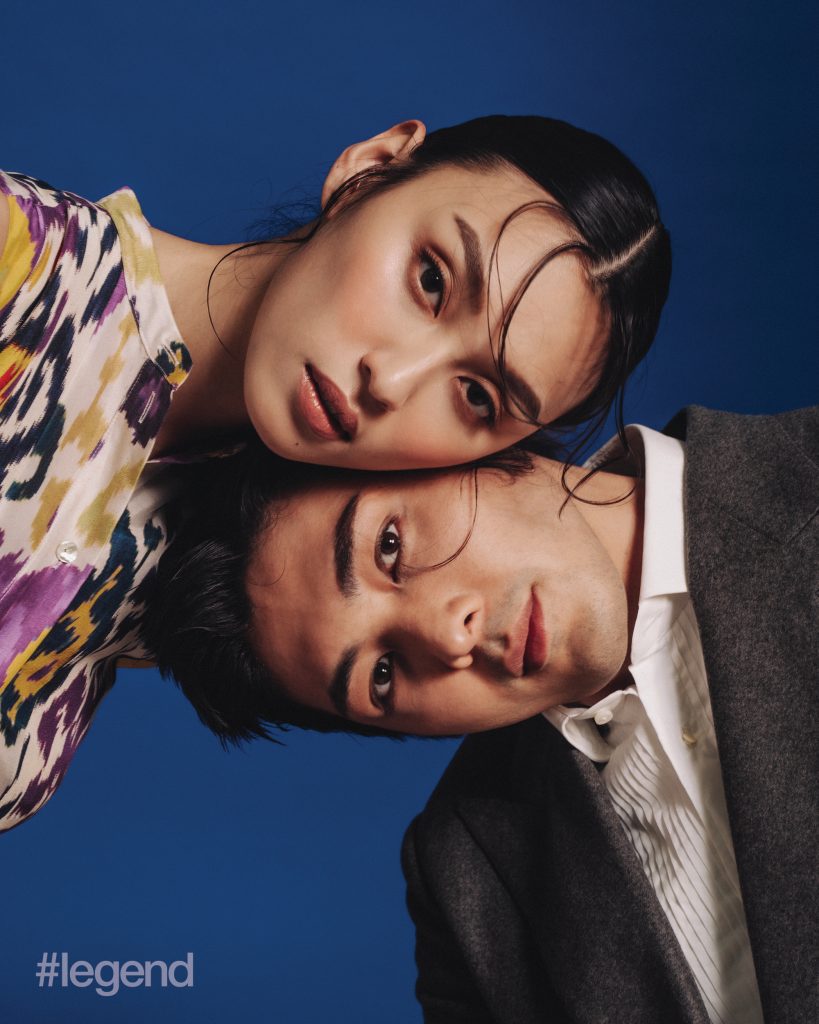 While Lo continues to take care of the chase, the model-turned-actress turns to taking care of the heart and hearth. Attentiveness is one of the traits that attracted Lo to Wong. That and her seemingly divine cooking skills. "She has this signature sandwich with a lot of vegetables, tomatoes, cheese, ham and a perfectly boiled egg. Just enough to have a nice texture with a still runny yolk. We nicknamed it the Lou-Lou," Lo says enthusiastically and admits to keeping an album on his phone with all the wonderful dishes his wife has prepared for him.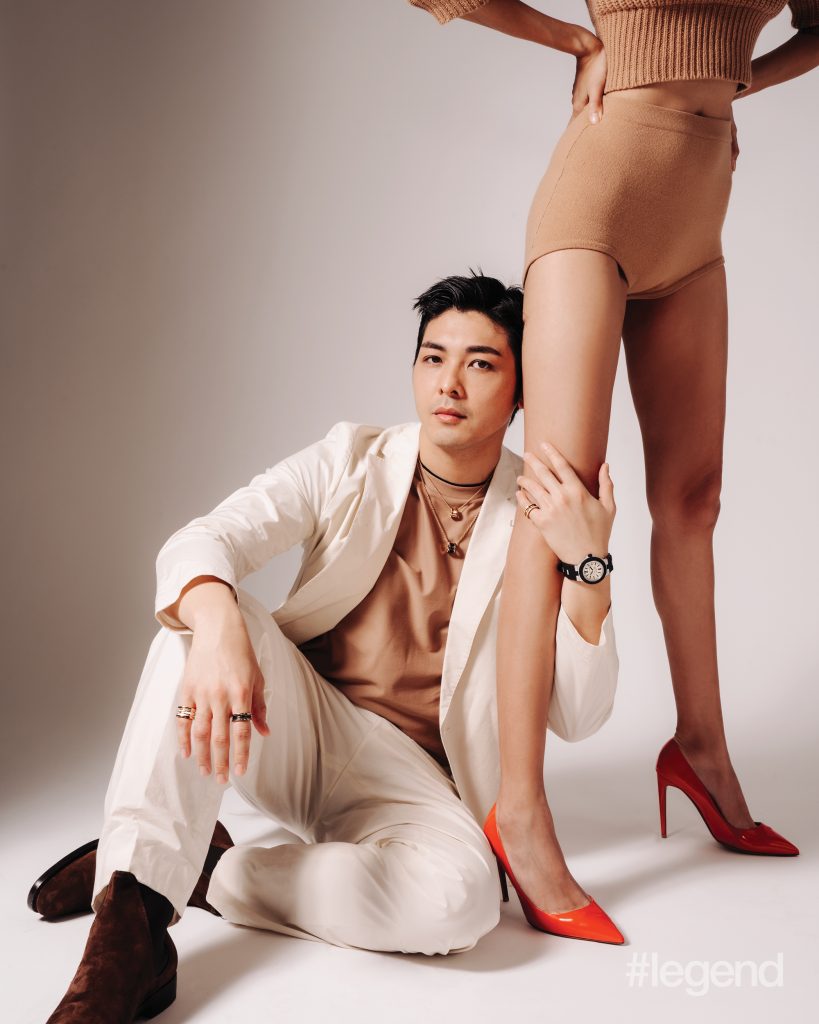 It is praise well deserved, as Wong explains how she tests new recipes – sometimes for months – to find a version that her husband will like. "I try to make it so that he won't feel bored eating the same things. So every day I try out new dishes." All the effort also seems to benefit Wong. "Sometimes even if you feel like zero and I'm tired, I still want to make [my family] feel special. When you make your family happy, you feel the love deep within."
Apart from the fundamental mentality of building a future together, Wong and Lo have surprisingly very few interests in common. "I like boxing and the more extreme activities," he says. Though better known for winning first place in a TVB talent show, hosting the TVB programme Dolce Vita since 2011 and releasing his debut EP album in 2014, Lo is a fervent boxer.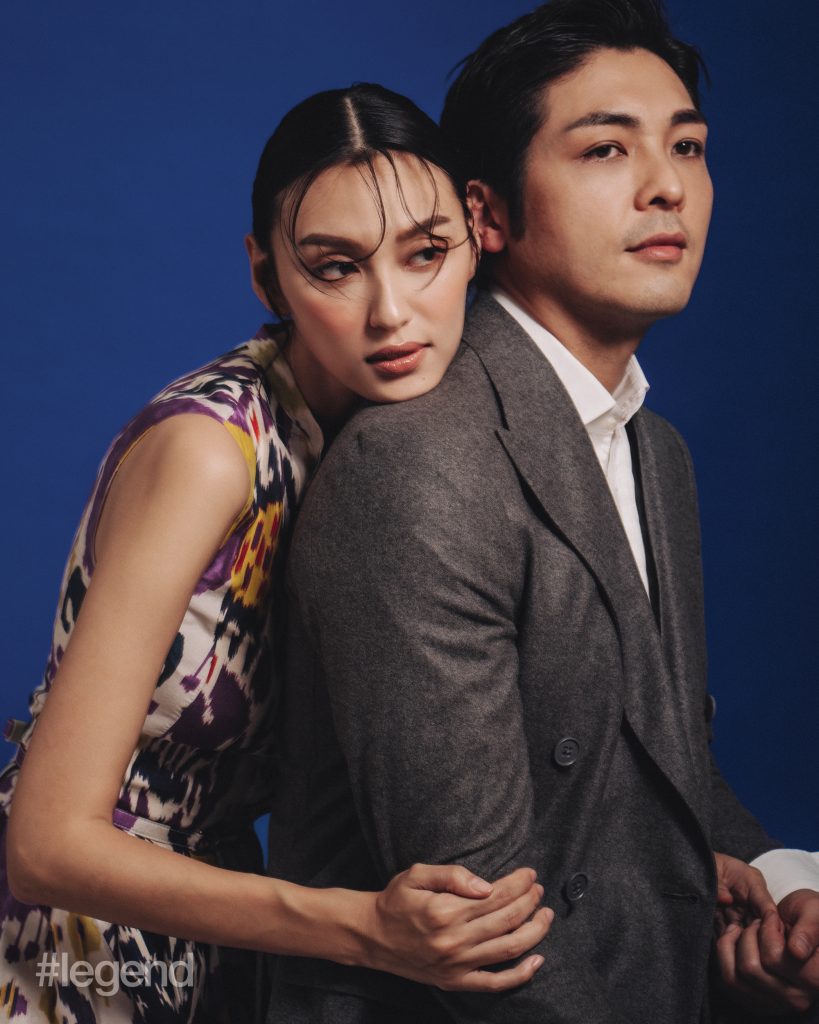 In 2016, he entered and won his first boxing competition. It landed him a movie role through a TV producer who was a spectator at the match. Whereas Wong was never one for extreme sports, through the encouragement of her active husband, she has embraced a braver side she didn't think she had. "He made me become brighter," she says. "When it comes to sports, he makes me feel that I can do it – his advice is to not be scared at the beginning."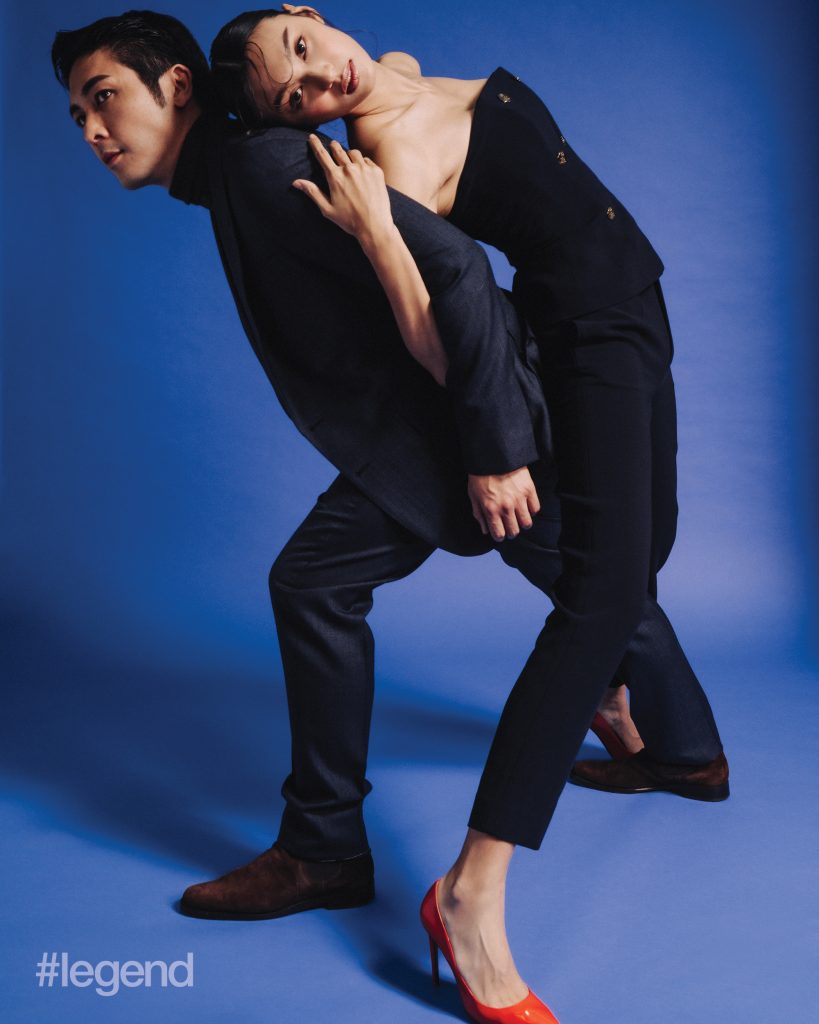 Reciprocally, Wong's inquisitive nature rubbed off on Lo. As an in-demand model, Wong has travelled all over the world for work – starting in Hong Kong, expanding to Shanghai and the rest of Asia-Pacific, and then conquering the runways in Milan, Paris, Japan and Singapore. "It opened my eyes," Wong says of the experience. "When you grow up [in Hong Kong] and you never had the chance to see the world, experience other cultures and meet other people, such discovery was quite tough."
"Especially in modelling – it's very hard to be successful and earn good money. I kept modelling in Europe until I was 24. But then I had my baby. I suddenly had a family, my own daughter. She made me learn another lesson – how to settle down, how to make your job more stable and care about people who love you."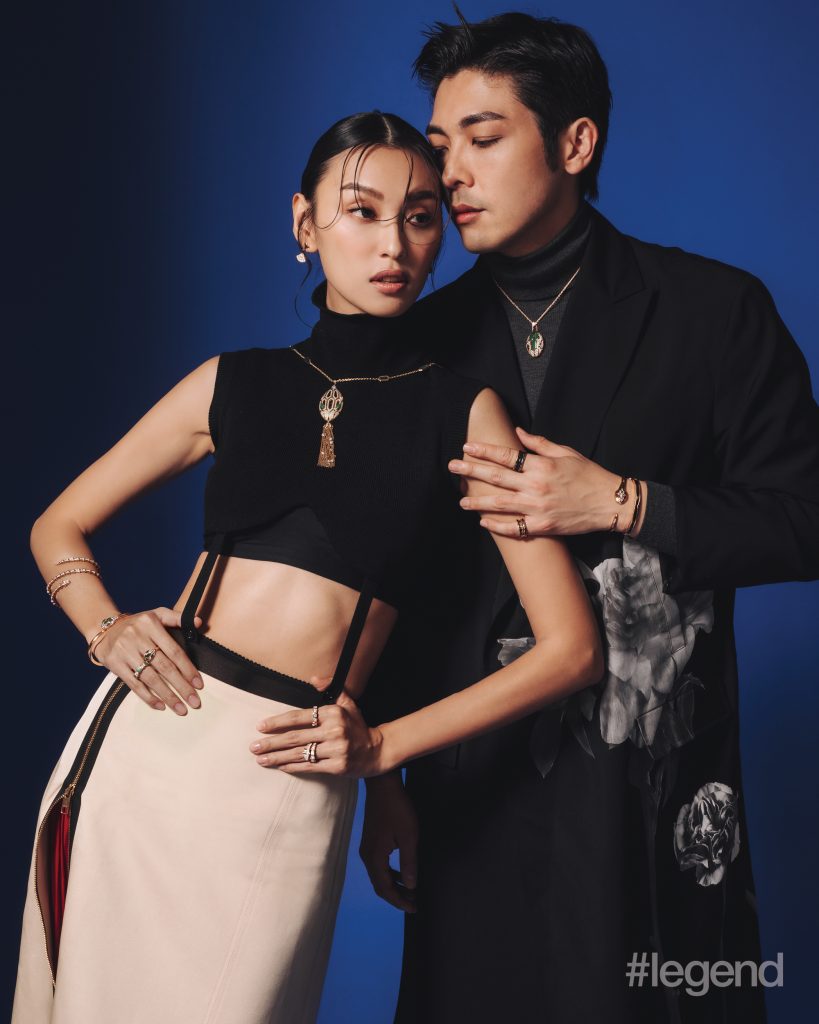 As such, holidays and staycations are no longer about "hiding in the room or lying by the pool", as it would be once upon a time à la Sheldon, but one filled with plans for the day. Lo has even produced itineraries on Excel – "including breaking down travel times," he notes proudly. And perhaps this is the essence of their relationship. The charge-ahead energy that is Lo and the grounding presence that is Wong create a perfect balance for this couple.
"It goes back to being present, feeling the joy. You have to enjoy it and not think of it as a chore," they conclude. "When you actually get to put some skin into it, you can say, 'I planned this trip, I found these places, and found joy and pride doing it'."
What's important, they say, is to not just sit around. Because if they did, how would they create so many special memories?
CREDITS
Creative concept and production / #legend
Photographer / Ruby Law
Videographer / Kyle Cheung
Stylist / Daniel Cheung
Gaffer / Wing
Hair / Kolen But
Makeup / Pinky Ku
Also see: Digital cover: Sue Chang x Buccellati