Cheongsam-inspired fashion label puts spin on Chinese traditional clothing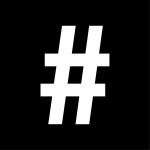 By: Zaneta Cheng
February 15, 2022
As the founders of YanYan Knits, Phyllis Chan and Suzzie Chung are credited with putting an eclectic spin on traditional Chinese separates. The longtime friends talk to Zaneta Cheng about starting a small business, celebrating 'old lady' style and embracing the weird
When childhood friends Phyllis Chan and Suzzie Chung quit their jobs at the age of 30 and decided to start YanYan Knits, a clothing brand based on the idea of the cheongsam, Chan's father told them that the world did not need another company based on the traditional Chinese dress. Three years after they roundly proved him wrong, Chan still admits that her dad's rationale was sound. "There are super awesome fancy brands like Shanghai Tang and Blanc de Chine and there are smaller ones, tailors, where it's considered very niche – like niche not just as considered by the West, but by everybody even in Hong Kong," she says. "And then you also don't need to buy your own anymore because the only time you're supposed to get a fancy kua, which is usually something you're meant to order, you can still rent that. So the fact that there are so many, he asked what made us special. We were like, 'Okay, good call Dad.'"
But Chan, once the director of knitwear at Rag & Bone, and Chung, a graphic designer who studied fashion design at Hong Kong's PolyU, were less about replicating the idea of cheongsam as occasion wear as they were interpreting traditional dress through what they knew best – which so happens for both to be their grandmothers and their everyday wardrobes.
"My grandmother had a lot of cheongsams but hers were casual," says Chan. "She used to wear a top and a bottom and run around the house doing housework. The cheongsams I inherited from my grandma were not the fancy ones but hardy pieces – normal old lady ones – in old lady print. So when I went to art school, I would wear the full set with a vest or a blazer but to me it was sick. The jacquard looked like it was from the '70s – not the fashionable stuff that you see or the silk stuff – so I'd wear it to school and work and not have an issue with it."
If Chan's grandmother can be credited with the twinsets that the brand is much beloved for in Hong Kong as well as the US and especially Japan, then Chung's grandmother might be credited for the brand's bold and imaginative mix of colours. According to Chan, Chung is the member of the design duo who injects the "weird" into the collections – think the brand's unexpected trims and visible contrast stitching.
Also see: Say yes to these Disney princess-inspired couture wedding dresses
Chung attributes this to her mother and grandmother. "My grandma was really short and like many people of
her generation, really frugal, so she would always insist on us giving her our old clothes instead of buying new stuff but because she was really short, she would have to chop off the sleeves of say, a jacket, and then she'd be like, 'Why don't I make a pocket with it' and flip it inside out," says Chung. "But her eyes weren't really good at a certain age so then it was like, 'Oh, interesting stitching. It's completely visible and the pocket is reversed, so now it's a contrast pocket?'"
Take their lambswool cardigan with knot-stitched roses all over. The inspiration might have been Chung's mother's attempt at repairing a windbreaker. "My mom had this jacket and I think she snagged it and then she macramé-d this butterfly and just put it on. So, it was just this totally normal purple windbreaker with a butterfly on the sleeve and at first I thought, 'What is this?' and she's like, 'Oh there's a hole,' like it was so logical that of course you macramé a 3D butterfly and put it anywhere. Just, it's so odd," Chung explains. "I guess at first you kind of reject it, thinking it's so weird, don't do that, please don't wear that jacket. Then you get to a certain age where you become someone who actually wants her to give you that jacket, which might mean that I've begun to accept weird things."

Everything fell into place – the unique outlook, the knitwear expertise, the starting up a small business on a small budget – when, at a lunch meeting with a factory owner from whom they now source all their wool, Chan and Chung were told that the factory had leftover yarn, enough to make at least 30 to 40 units per design. And thus, YanYan Knits was born.
Careful not to steer their brand into the realm of kitsch, the two designers wanted to avoid an overly ethnic aesthetic. "There are plenty of other brands that do super Chinese stuff so we try to edit a bit and try not to do super Chinese things, but we want to pick things that are cute," Chan says. "So sometimes when people ask us whether we think we're redefining ethnic dress, I say that our clothes are really non-traditional. We're not about how you make a cheongsam. The closest thing to the craft is the little button closure. We do more stuff now because we feel encouraged by our customers, but I also think that putting everything through knitwear makes it all a little weird anyway."
Because Chan and Chung are wary of printed knits, each image and pattern they use is part of the knit, lending images a graphic quality. Take their cardigan twinset of little children playing. "It's a traditional image called a bak zi tou in Cantonese and the intent behind its creation was pretty cheesy because you're told to draw a picture of a hundred children so that you can have a hundred children. Like, who wants that?" says Chan. "But at the end of the day, it's super cute and objectively speaking, there's nothing cuter than a bunch of kids doing a bunch of stuff. So, we picked that and I think the fact that people were like, 'Oh, it's so Chinese' and then celebrated it, that really encouraged us."
Despite their personal enthusiasm for the cheongsam and wearing traditional Chinese dress in the everyday, the pair were initially hesitant to bring out too many elements of their culture. "We purposely avoided Chinese elements like dragons and that Chinatown waitress aesthetic" says Chan. "We're in our 30s and I think growing up in our generation, it was good to be super Westernised and we weren't supposed to like old-fashioned stuff."
Chung agrees: "Yeah, people have been educated to have a specific point of view. I guess the more you normalise other ways of dealing with the subjects, then people can be a little more imaginative."
Flip through the brand's lookbooks and you'll see what they mean. "There will be an actual image of an Asian wearing the clothing because many brands go down the route of just having white models wearing Chinese-inspired dress, which is also very common in Hong Kong. It might read quite different but we're still at a stage where we want to expand the Asian model face as much as we can," says Chung. "So you're flipping through Instagram and it's white person, white person and then, 'Oh, an Asian girl,' and she looks really happy and she's wearing clothes that look like something I could wear. I think it's being able to make the actual connection between the wearer and the item of clothing."
The strategy is certainly working. Japan is one of their strongest markets and the brand launched in Nordstrom Space earlier this year. Of this, Chan says, "Maybe it was the right strategy? Maybe? Like being a weird girl, dressing weird girls, maybe that works out."
Also see: Revé by René creates feline frenzy with new Hello Kitty eyewear collection