Digital Cover: Lin Min Chen x Baume & Mercier x Claudie Pierlot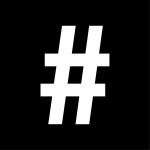 By: Stephenie Gee
May 30, 2023
Nominated for her work in Table for Six at the 41st Hong Kong Film Awards, Lin Min Chen has nowhere to go but up. The Internet sensation-turned-singer-turned-actress talks to Stephenie Gee about her journey and why acting is her valiant choice of expression
In an alternate reality, Lin Min Chen is a trained chef who, perhaps, is rising through the culinary ranks of a professional kitchen or running her own modest eatery serving braised honey pork ribs and drunken prawn steamed eggs. Well, while that dream may not have been realised (at least, not yet), the Penang native's sheer passion to please remains very much present, just reflected through a vastly different form: acting. And how this came to be, she recalls over the phone, is a case study in the unlikely.
Born in 1990, Lin was raised in a struggling single-parent household of five. The second-eldest sister to two brothers, she took it upon herself to care for her siblings while her mother – whom she cites as her #legend for her confidence and strength – worked to make ends meet. For a while in her 20s, Lin operated a small beauty parlour with her family in an effort to save up for her move to Australia to pursue her dreams of becoming a chef. It was after she deposited the payment for her studies when a flurry of calls from entertainment companies and record labels – who had taken note of her presence on Instagram – offering contracts came in.
Among the many, only one caught her attention: "I was a huge fan of Malaysian singer-songwriter Yu Heng. She had moved to Taiwan looking to start her own management company and she reached out and invited my mother and me over for a short trip to just have fun and record a short demo because she saw my Instagram videos of me singing and playing the piano and thought I had potential."
Lin didn't know much, if anything, about the entertainment industry but she had always been motivated to venture into new experiences. "I was still quite hesitant, but my mum encouraged me," she continues. "She used to be a resident singer and her dream was to become a professional singer, and she said to me, 'This is a once-in-a-lifetime chance that I would be quick to jump on if I were you. You're still young and keen on going out into the world to learn and this job will teach you a lot of new things. You can cook at any time but not this. Try it out first and if you decide it's not for you, you can go back to pursue your chef dreams.' And so, with my mum's support and encouragement, I decided to give the entertainment industry a shot."
This was in 2015 and her debut single, "My Happy Adventure", along with her sweet, fresh-faced looks, cemented Lin's status as a star to watch and title of "Malaysia's National Goddess". The magazine covers, endorsements and advertisements came in droves yet Lin found herself struggling to find her way. "I was very introverted, very shy and very scared to interact with people and the camera. It took me a long time to get used to being in front of a camera and even longer for me to begin to enjoy standing in front of one," she admits. "And I still am shy and introverted, actually! That's just who I am and I don't think I can change that, but I've learned to just bite the bullet and step out of my comfort zone."
These days, Lin is reveling in the glory of the spotlight, thanks to the 2022 dialogue-driven ensemble comedy Table for Six. Directed by Sunny Chan, the story pivots on a love triangle and a family of three brothers – Steve, Bernard and Lung – wrestling with mid-life crises, in true Hong Kong fashion, over the dining table. She stars, alongside Dayo Wong, Stephy Tang, Louis Cheung, Ivana Wong and Peter Chan, as the manic pixie dream girl and influencer, Ah Meow, who, much to her delight, is roped in by the eldest of the brothers, Steve, into posing as his new fling after it's revealed that Bernard has been secretly dating his ex-girlfriend, Monica. It's heartbreaking when, following a disastrous chain of events, Ah Meow comes to terms with the fact there's not a chance in hell for her and Steve.
Also see: Cover Story: Donnie Yen on staying ahead in showbiz
"I learned a lot from my role in Table for Six. I think there are quite a few similarities between myself and my character Ah Meow, but it was still very challenging getting into character, especially trying to capture the changes in emotion in her inner world," says Lin. "I have to thank all my co-stars for their guidance, their support and treating me like family so that I felt comfortable and relaxed, which was reflected in my performance. One of the most valuable lessons from filming Table for Six was actually from the character herself. She's brave, she's dedicated and when it comes to love, she doesn't hold back. And I think these are all things that I should learn from. I definitely felt that I grew as a person with this role."
As an actress, it certainly left an indelible mark: she earned a best supporting actress nod at the 41st Hong Kong Film Awards for the role. "It was a huge surprise!" Lin says, the delight still evident in her voice. "Last year, I was an award presenter and this year, I was a nominee. So it means a lot to me, of course. A nomination is an affirmation of your work and it's an amazing feeling to have your work recognised and appreciated. It definitely gave me more courage and confidence moving forward. I'm really looking forward to making more contributions to the film industry and what I will be able to deliver in my future performances."
What that is could be many things in Lin's case. With her knowing smile and perfect bangs, the 33-year-old has enthralled "Tul" Pakorn's Nat in A Moment of Happiness, charmed the masses in Prince of Wolf, proved to be an ever-relatable everywoman in Love Me, and won hearts in Vampire Cleanup Department. "The more opportunities I've had with acting, the more I've come to enjoy it. With Table for Six especially, it really ignited a passion for acting," she says. "I actually went to the cinemas seven times for this movie – to watch my own performance, but also to observe the audience. And to be able to see my performance evoking an emotion in the audience – a smile, a laugh – it gave me a sense of mission. It gave me a sense of accomplishment and motivation to continue down this path of an actor. It made me realise how much it means to me to be able to move my audience. And I hope that I will be able to further this in all my future roles."
More than anything, it offered a glimpse into her ability to bring depth and nuance to a seemingly familiar character. Lin is the girl next door but so much more. "Not at all!" she says, when I ask if typecasting has been an obstacle in her choice of repertoire. "Everyone changes with time – your state of being, how you look, the things you encounter," she says. "I'm not going to have these cute looks and give off this girl-next-door vibe forever so if opportunities are coming to me now for this reason, then I should take advantage of it and cherish who I am now."
Most recently, Lin was entrusted the responsibilities of youth ambassador for the Asian Film Awards Academy. "It was incredible! First of all, I never expected that I would one day become an actress. Then to represent the Asian Film Awards as a youth ambassador – it was a big deal for me," Lin says. "It was a huge, huge responsibility to act as a channel of communication on Asian films and the Asian Film Awards so that more people are acquainted with it. Through the academy, I also learned more about films from different parts of Asia. Asia is huge and there's more to it than Hong Kong, Taiwan, Singapore, Malaysia, India. There are so many other countries that we may not be as familiar with and cultures that we should be exploring. For me, movies have the ability to transport you to a different place and I can learn a lot from them."
For Lin, every job, every role is a valuable opportunity to better herself. So, it makes sense that at this stage of her career, Lin is drawn to projects of all sorts. "I don't have a lot of offers yet when it comes to acting, so I'm already very grateful and lucky to be able to come across just a good script and a good character," she says. "I don't have a particular genre or type of character that I'd like to try next – I'm open to challenging myself to any genre and any role that I'm offered because each one is a learning experience."
CREDITS
Creative concept and production / #legend
Photographer / Max Chan
Assistant: / Fei Lung, Mo
Videographer / Billy Elvis
Makeup / Jenny Shih
Hair/ Cooney Lai
Stylist / Perpetua Ip
Stylist assistant / Silver Ng
Wardrobe / Claudie Pierlot
Watch / Baume & Mercier
Also see: Inside Cover: Sue Chang x Messika