Cover Story: Donnie Yen on staying ahead in showbiz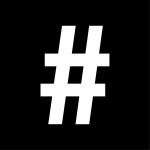 By: #legend
May 4, 2023
Martial artist, actor, producer, director and mentor to the next generation of Asian talent. Even after more than four decades in show business, the 59-year-old superstar shows no sign of slowing down. Donnie Yen talks to Matthew Scott about working hard, staying limber and enjoying every moment
Watch Donnie Yen go to work up there on the big screen and you'll see a man at one with his world. Speak to Donnie Yen and you'll walk away thinking exactly the same thing.
Yen has been most recently seen in the latest instalment of the Keanu Reeves-led John Wick franchise (Chapter 4) and once again he has stolen every scene he's been in – if not the whole movie itself – as the blind assassin Caine who's blackmailed into bloody battle with the film's lead.
Audiences have witnessed a man at the top of his game and this latest Hollywood turn follows similar scene-stealing performances in the likes of Rogue One: A Star Wars Story (2016) and xXx: Return of Xander Cage (2017). Yen has also continued to direct – last year's Sakra being the latest of his efforts to fully harness his vision for the action genre – while working as a producer and scouting for talent from across Asia to nurture.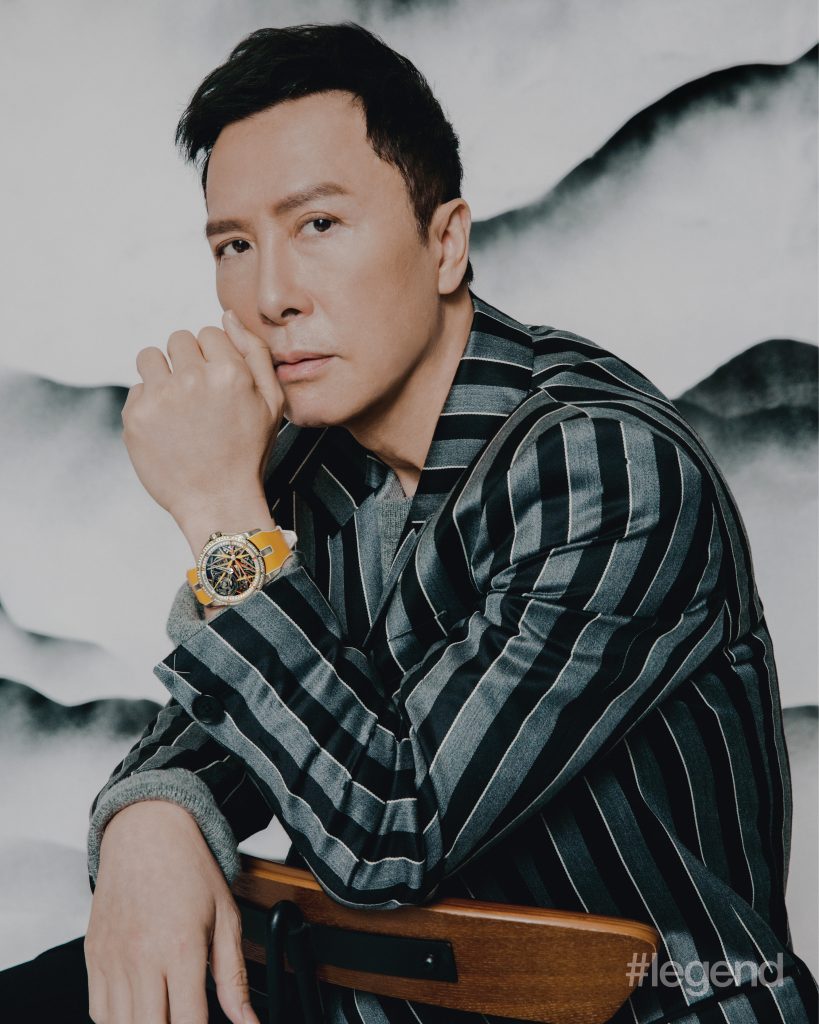 More on that last point later but when the star took time to chat on a recent weekend, the conversation started with where Yen finds himself now, at age 59, having climbed the peaks of the entertainment world and in a position – at times – to reflect on just how far this journey has taken him.
"Life is like a roller coaster, right?" he says. "You just don't know what to expect next. You just have to live the moment. I'm always someone who works hard and I believe in that kind of culture – you always have to work hard, no matter what type of conditions you are going through. Things might not be easy at certain times, but you still have to work hard."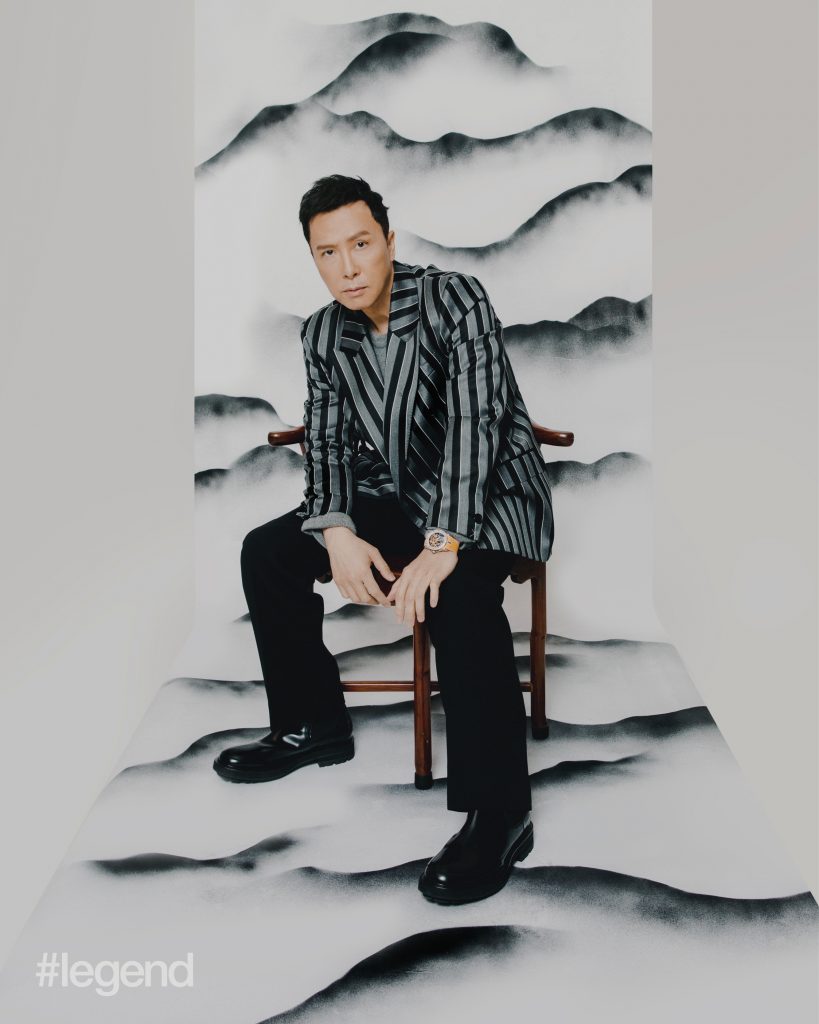 Yen's position among the leading creatives driving what's hoped is the dawning of a new age of Asian representation on the global stage was again confirmed on the night Hollywood turned to the region, fully and finally. At the Academy Awards on March 12, Hong Kong's very own had his time up there on stage – introducing a performance of Best Original Song nominee "This Is a Life" from Everything Everywhere All at Once.
There was also time out there in the crowd among the superstars. And Yen was among the throng backstage as they celebrated Michelle Yeoh's history-making Best Actress win for the role of Evelyn in Everything Everywhere All at Once.
Also see: Cover Story: Kim Woo-bin on returning to the spotlight
Yen has known Yeoh for decades – the pair first shared screen time in 1993 in the Wuxia fantasy Butterfly and Sword – and the buzz from that night, even more than a month later, remains palpable. "It was exciting but it was quite moving at the same time," he says.
"I was sitting in the middle row and John Williams, the great composer, was sitting exactly in front of me and Steven Spielberg was sitting in front of John Williams. We all grew up watching their films, listening to their music. So it really was amazing. There are so many little moments. I mean, we could talk about Michelle, and how that movie and she made history. But aside from that, just meeting all these people was just incredible."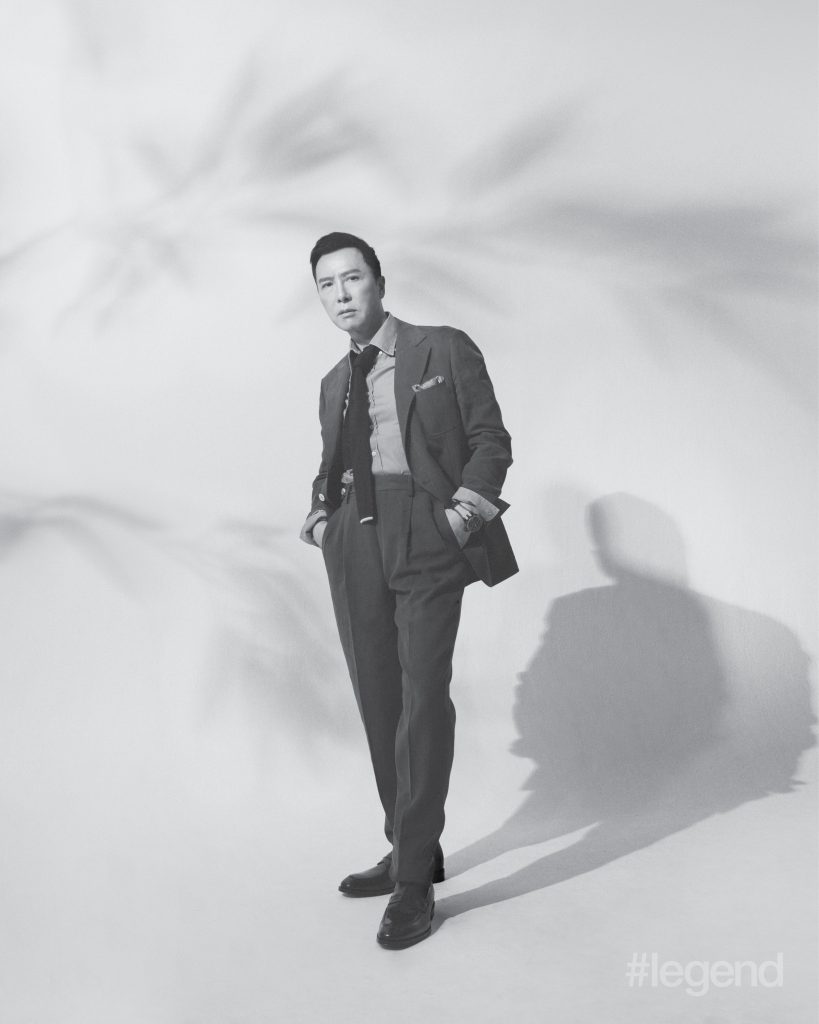 In the end Asian talent walked away with eight Oscars, and there were inspiring victory speeches from Yeoh and from her co-star Ke Huy Quan, who picked up the Best Supporting Actor gong and who shared his history, one that had taken him from a Hong Kong refugee camp to Hollywood's dizzying heights. Yen was among those gathering behind the curtains, there to soak up the occasion as the drama played out across the evening.
"I was backstage just meeting everybody," he recalls. "One of them was John Travolta. I went up to him and started talking because I watched Grease when I was 14, and he told me he had watched Ip Man. It was that kind of exchange. And when Ke Huy Quan gave his speech for Best Supporting Actor, I was backstage, in tears. It was really moving and, of course, the highlight of it was Michelle winning the Oscar. That was incredible. I certainly hope this marks a change, but who knows? Life is funny this way. Timing is everything."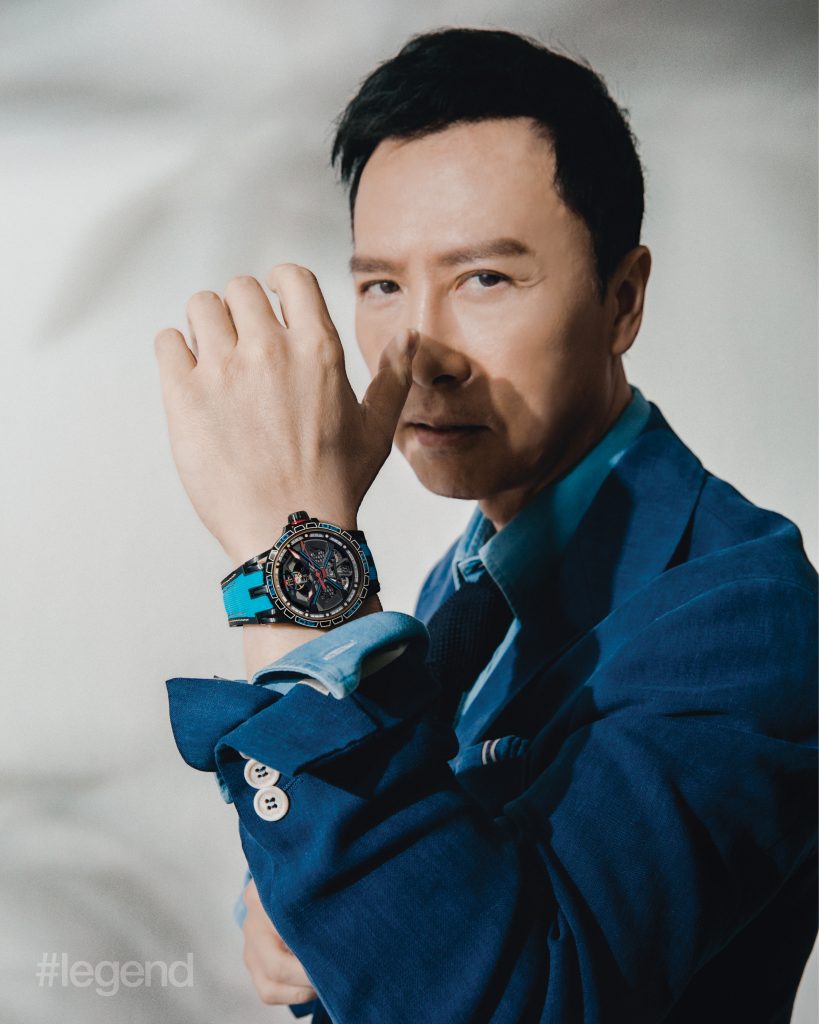 It certainly has been across Yen's career, first with the move back to Hong Kong in the mid-1980s, as a young man schooled in martial arts returning to the city that had nurtured him through the early years of his life. Yen's skills were honed under the guidance of his mother Bow Sim Mark at her famed kung fu school in Boston, but the light had been lit well before his family had moved from Hong Kong to the US when Yen was 11. Action movies are part of the fabric of life for any Hongkonger, no matter where in the world they might find themselves living, and when Yen returned to the city he threw himself into whatever opportunities came his way.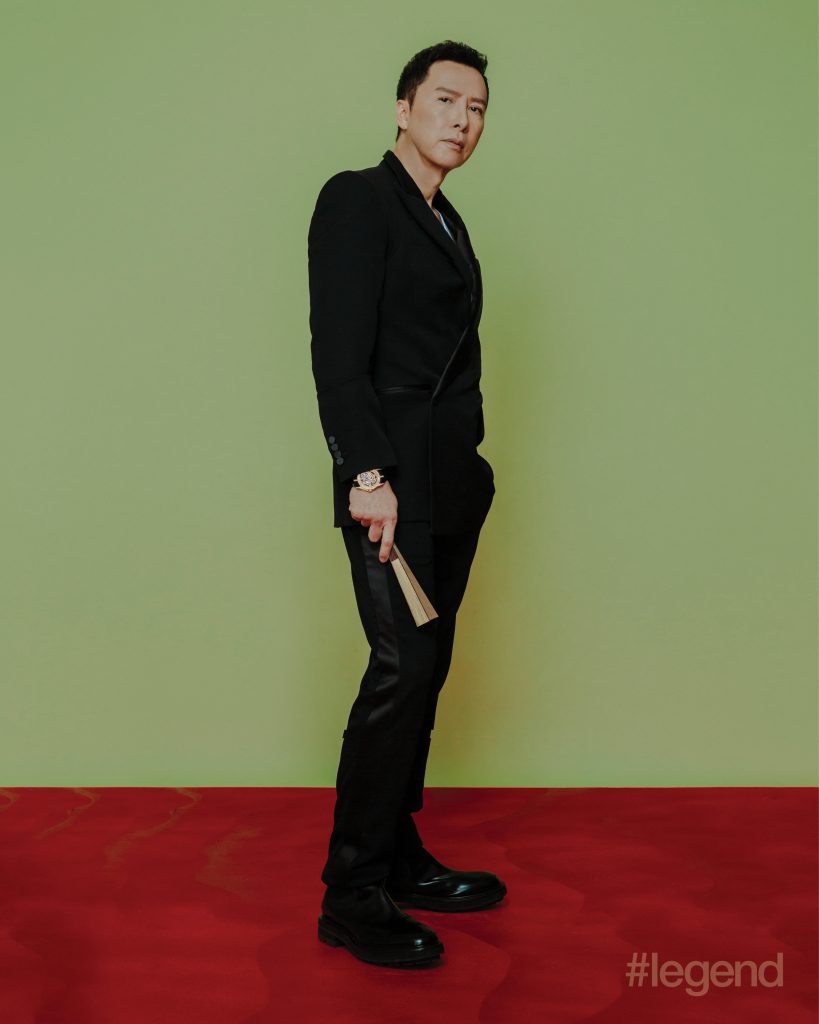 "When we're in a film, we just don't know. Sometimes we expect it to turn out a certain way and it turns out either less than you expected or so much better. So I just play every opportunity to its fullest and I try to enjoy it," says Yen. "I think that's the best attitude. You don't want to put too much pressure on yourself. Work hard, do the best you can – but you have to enjoy what you do. You have to tap into the creativity that will come when you are in a relaxed mood. It's then that creativity comes naturally. A lot of stuff I improvise on the set because I'm relaxed and I'm enjoying myself, and I'm making the most of all the opportunities I have been given."
The deal for Yen now is to take a break, to explore the seemingly limitless options to be found through the emergence of streaming platforms and their insatiable appetite for content. He says he will look to return to work in the autumn and in the meantime he'll spend more time with his two children and his wife Cissy Wang. Yen lights up again when talk turns to Wang after a plea to share some of the secrets to their success as a couple who share both a home and business life together – and seem none the worse off for it.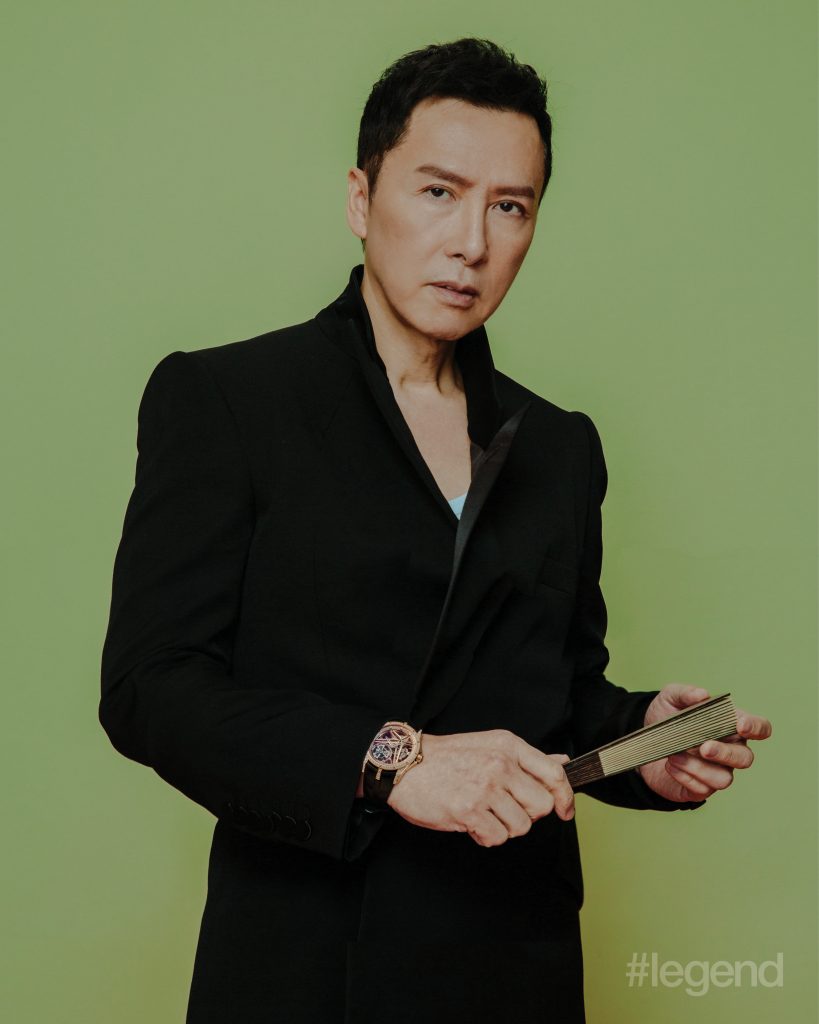 "She has made all the right decisions ever since I was first lucky enough to have her in my life," says Yen. "We're 20 years into our marriage, we've been together for 21 years. So every time I've listened to her, you know, it has worked out really fine. We have a film company together but basically she runs it because I'm never there. I'm always travelling. So she takes on the role of running the company, running the family with the kids, and taking care of me and everybody else. So there's a lot of hats on her. I just think I just single-in on creativity, on the film. She's my boss, and that's the way to do it."
While Yen says he will take a break, that's not to say he'll be idle. Hollywood will no doubt continue to call and the Hong Kong film industry has emerged from the global pandemic in rude health, with a stream of box-office hits on the domestic front, and the ever-increasing riches of the mainland Chinese market to be tapped into. Yen knows what he has to offer, and while his record speaks for itself, there's no harm in casting a gaze over the successes, from the breakthrough role in Zhang Yimou's Hero (2002) to the sensational box-office success of the Ip Man franchise.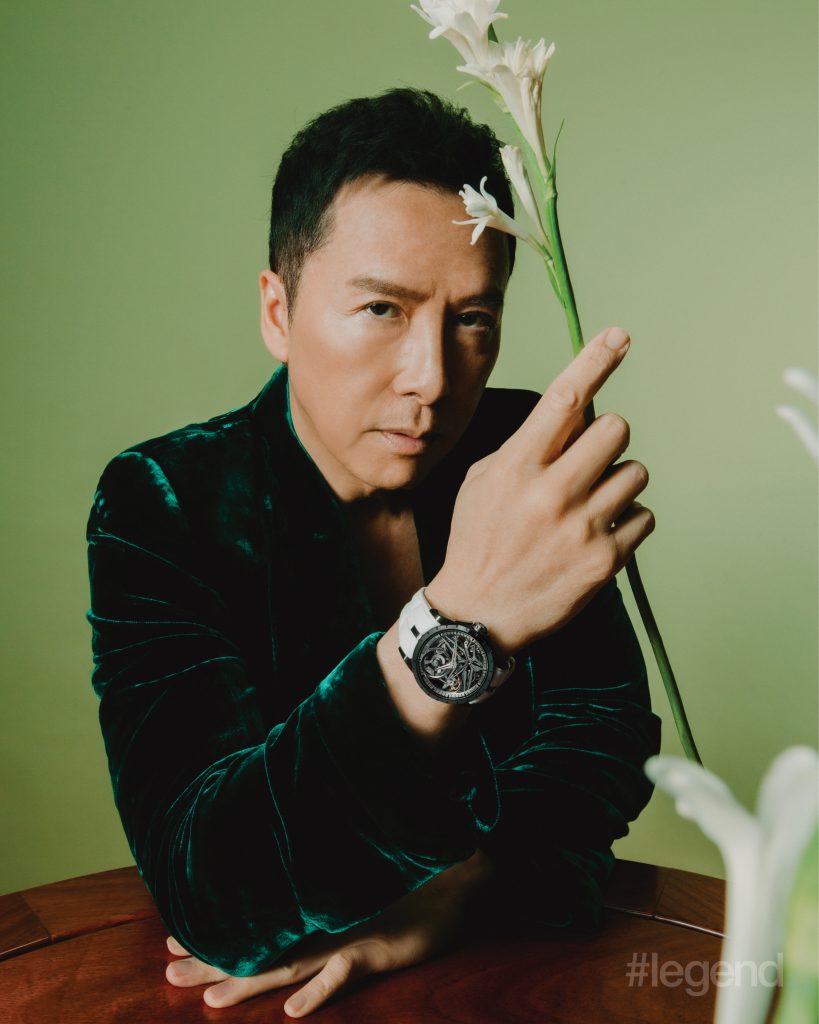 "I've been in the business for 41 years and I've made so many hardcore, tough-to-make action movies with the worst, lowest budget conditions. Those were good training grounds for me," he says. "So at this point, I can use a lot of my experience. I can prepare for a film understanding the character and understanding how, when I create that character, to blend into that movie. That's rather than getting physically ready for a film. I don't really do that, because I've been preparing all my life. Of course, I don't want to get myself hurt. I'm much older now and I keep myself limber and in fairly decent shape. But my preparation now is more simply about the character."
Yen is also keen to continue to reach out into Asia's rich talent pool, as both producer and mentor, and as the conversation draws to a close, he's looking to the future. "I've been working behind the scenes forever. I've never stopped getting involved and getting myself behind the camera at all times, because that's what I like to do – I like to create. But in order to stay true to the original idea you need to produce. That's why a lot of people in Hollywood produce their own movies – because they have a single vision and they can keep it. Tom Cruise or Jackie Chan – you know he always has produced the movie so it keeps that flavour of 'This is a Jackie Chan movie.' I think that's what I want to do and to continue to do so hopefully I can leave some legacy behind."
CREDITS
Photographer / Renee Neoh
Videographer / Samuel Choi
Stylist / Jacky Tam
Hair / Kenji Ng
Make-up / Omix
Set design / Samuel Choi
Set assistance / Kelly Wong
Lighting / Stephen Cheng
Watch / Roger Dubuis
Wardrobe / Tom Ford, Alexander McQueen, Brunello Cucinelli, Ferragamo, Versace