Digital Cover: Gin Lee and Kenny Kwan x Sandro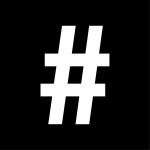 By: David Ho
September 6, 2023
#legend unites singers Gin Lee and Kenny Kwan under one roof for a spectacular shoot. The two singers tell David Ho about life in music
On paper, Gin Lee and Kenny Kwan may not seem like they share much in common. But the two singers do share some similarities: both were born overseas (Kwan in the Philippines and Lee hailing from Malaysia), they are now Hong Kong-based vocalists, and are currently managed by Emperor Entertainment Group.
Lee is a fairly new signee with Emperor Entertainment Group, having just joined at the start of the year. "I wanted a change for myself, which was why I signed with a new company. I'm happy to work with a team who offer me lots of advice. With a dream team, we can work together to make things happen, like collaborations on new songs with different parties," says Lee.
As part of this new chapter, Lee shares that she has been documenting it all on a vlog. "I have also been shooting a vlog to show my work, life, travel, and music to let everyone know more about me," she says, adding that she is open to trying out "new scopes of work" given that her style and music has been undergoing a change.
Her fans can expect to see and hear a lot more of the new Lee soon. "I plan to release a new song every two to three months. Working with new people on new music has inspired me. Whether I'm listening to tunes from the US, Korea, or Europe, I find fresh inspiration for my new works. In fact, I will release a new song with Terence Lam in September, which is a different type of music than what I have done before."
Lee's new plans means that she is staying firmly on the grind, instead of jetting back to her homeland for some nostalgic indulgences. "I wish I could go back to Malaysia but I am travelling to lots of different countries for work right now. So there isn't a lot of time or plans to head back. However, once I have time, I will plan a visit," she says.
"My family is now in Hong Kong, so it's mainly my friends in Malaysia that I'm missing. I wish I could be part of their important life milestones, like their weddings. I also miss the food in Malaysia, like the curry rice, 24-hour roti canai and Malaysian teh tarik (pulled tea)!"
Her fellow artiste at the shoot, Kenny Kwan, is also keeping busy. He is currently on a TV competition Call Me by Fire by China's Mango TV, which brings in veteran male celebs to compete in groups.
"It is a pretty challenging reality show to be on, as they film you round the clock and you also live with the other contestants. It feels like a shared dorm in uni! I wasn't used to the life in the beginning when I needed to work and perform as a group with the others. But during the competition, I found it to be a great learning experience," says Kwan.
Lee, a veteran of reality singing shows herself after competing on the fourth season of The Voice of China under Jay Chou's guidance in 2015, believes Kwan would be great for TV. "With his experience in the entertainment industry, he will be great on the reality show. My advice would be to just enjoy the journey, even though it can be a tough and busy one. With good teammates and lots of practicing together, he will be able to get good results and build good teamwork. If there are challenges in between, just break though it and enjoy the show," she says.
In terms of inspiration, Kwan cites Nicolas Tse as his #legend. "When I worked with him (they starred in the 2014 film As the Light Goes Out), I can see his professionalism and how detailed he is with all his work, especially in his movies. He also likes to guide other people during the shoot. He always gives it his best in his work."
Acting is still fresh on Kwan's mind as he has just finished filming a ViuTV drama. "I'm happy to work with other actors, like Kay Tse and William So, who I haven't worked with before. This time, I play a scammer. It's a character that's different than what I have played before, which is always a challenge. When I read the script, I try to understanding the person I'm playing, like his journey, why he became a scammer, and so on," he says.
Kwan draws on his storytelling skills in music to help him refine his acting. "I think both fields can help each other. For example, when I perform music, I need to tell a story based on my feelings. While filming, I need to walk in another person's shoes and get into their thought process. I think music and acting are both interesting and feed into each other."
As the two stars try out different pieces from Sandro's 2023 fall/winter collection during their #legend shoot, they reflect on their style journeys.
Lee recalls trying on many different looks in the last decade alone. "When I became a singer, I tried different styles to express myself at different stages of my journey. It is exciting and I keep improving my style at every stage. Now, I'm more clear and know what style is suitable and comfortable for myself, which is something in between chic and elegant," she muses. "It all depends on the occasion. But I tend to be drawn to simple but special cutting."
Fall colours are perfect for Kwan as he favours "earth tone colours, like beige." He likes to take those to mix and match with whites for his day-to-day wear. But when he gets onstage, he likes to pick something more high-octane for his wardrobe. "If it is for performing on stage, I like something glamourous, like red, purple, and other colourful tones. I also like that in my sportswear, as I exercise often."
That high-energy routine extends to Kwan's downtime too. "I like water sports, stand-up paddleboarding and wake surfing. I love the sea, as it makes me feel free, relaxed and cool," he says.
For Lee, life outside of showbiz is a more chilled affair. "I love staying at home with my cat. I just enjoy relaxing and chilling at home, especially since it's the time when I can watch different dramas! They inspire me, for be it in terms of styling, hair, makeup or music. This help me in my own work too," she says.
Though these two vocalists might be quite different in their downtime, it's clear that both share a laser-focused passion for their careers. So that's another thing these two stars have in common, and we look forward to seeing them shine brighter.
CREDITS
Creative and Production: #legend
Photography: The Buffacow
Styling: Kellie
Kenny's Hair Stylist: Sing Tam
Kenny's Make-Up Artist: Elaw Wong
Gin's Hair Stylist: Eve Chiu
Gin's Make-Up Artist: Circle Lee
Wardrobe: Sandro
Also see: Digital Cover: Lin Min Chen x Baume & Mercier x Claudie Pierlot