Fresh from a shoot for jeweller Chow Tai Fook, Taiwanese actor Derek Chang tells Doris Yu about his journey as an actor and why tradition – both on- and off-screen – matters to him
Derek Chang Hsuan-jui is much in demand these days. The Taiwanese actor arrives a bit late to our interview, after being held up shooting an ad for jeweller Chow Tai Fook, but doesn't waste any time diving into the importance of tradition and how it's reflected in his work.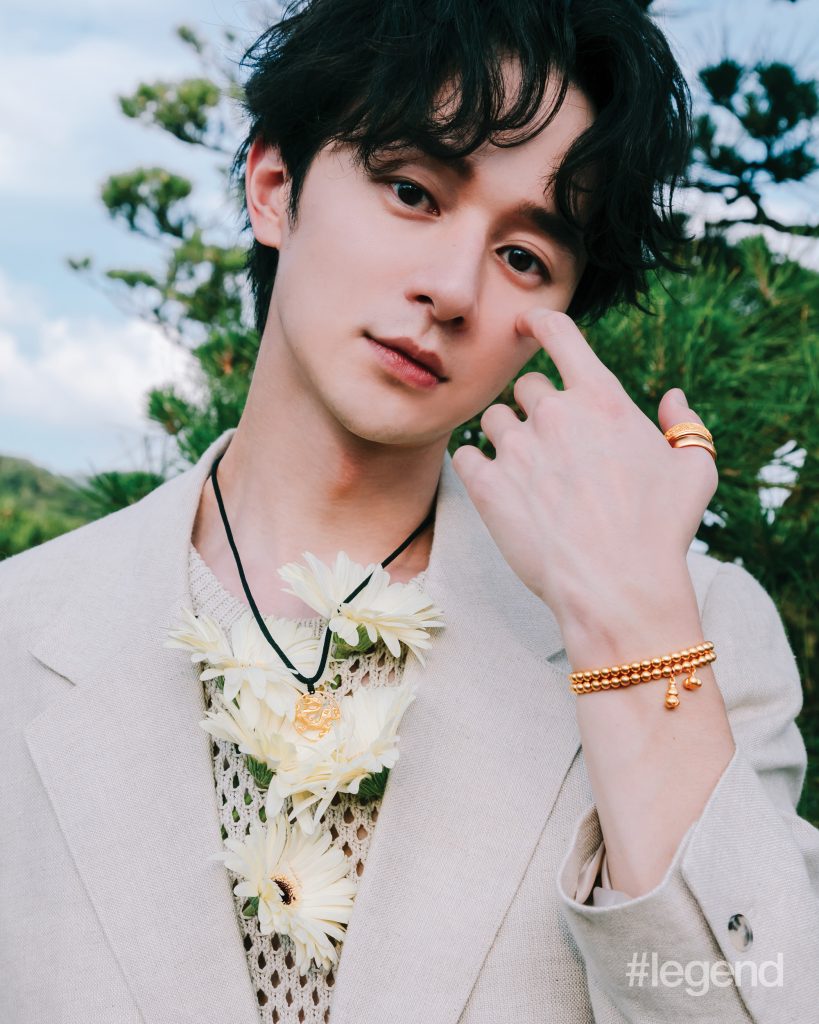 Chang is the star of the hit family drama Yong-Jiu Grocery Store, which first aired in 2019 with positive reviews. It has been well received among viewers, scoring 8.6 out of 10 on the Reddit-like Douban.
"I chose [to join the cast of] Yong-Jiu Grocery Store because it tells a touching story that is closely related to daily life. Traditional grocery stores played a very important role in my childhood. I went to them almost every day when I was a child," says Chang.
"People can always see my ring even when I wear long sleeves or short sleeves. Meanwhile, I like wearing shirts, so I think the necklace matches well with it," says Chang, who today is dressed in a black shirt with white polka dots.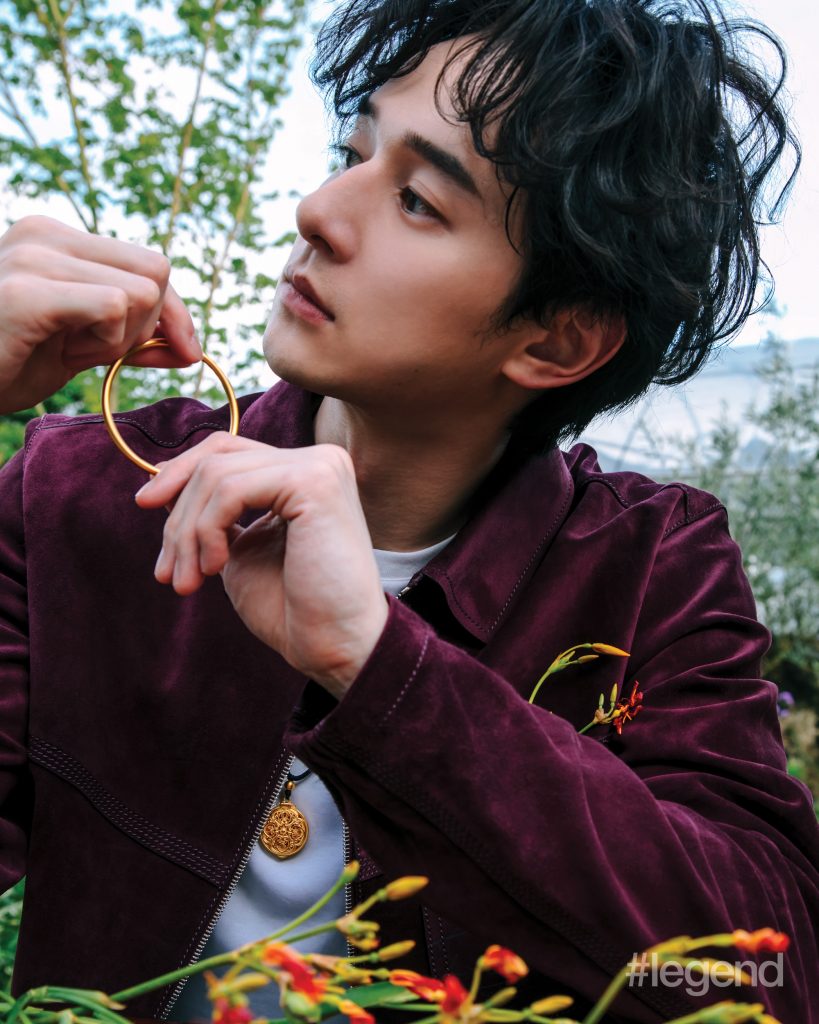 In the show, Chang plays the lead role of Yang Chun-Lung, a high-ranking employee of a construction company in Taipei. He has just turned 30, becoming the youngest senior manager of the company, and bought a house but must return to his hometown after his grandfather falls ill.
Eventually, Yang decides to leave Taipei and his high-powered job to take over the family grocery store. He not only has to preserve the store but also the rich emotions and feelings that go with it. Over time, he recalls memories of growing up in the town and the store.
Through the process of shooting Yong-Jiu Grocery Store, Chang developed a fresh understanding of the traditions he inherited.
"Nowadays, these grocery stories exist not to offer convenience but to play the role of reminding us of our childhood," he says.
Also see: #legendeats: 5 Father's Day brunches and dinners
Chang's style is evolving as much as his acting. Back when he was in college, he would wear a bracelet or watch to match his outfits. Nowadays, he keeps accessories to a minimum, a ring or a necklace to enhance his style.
"I don't want to limit my style to just one look as every style is unique. However, gold accessories make for nice finishing touches to an outfit."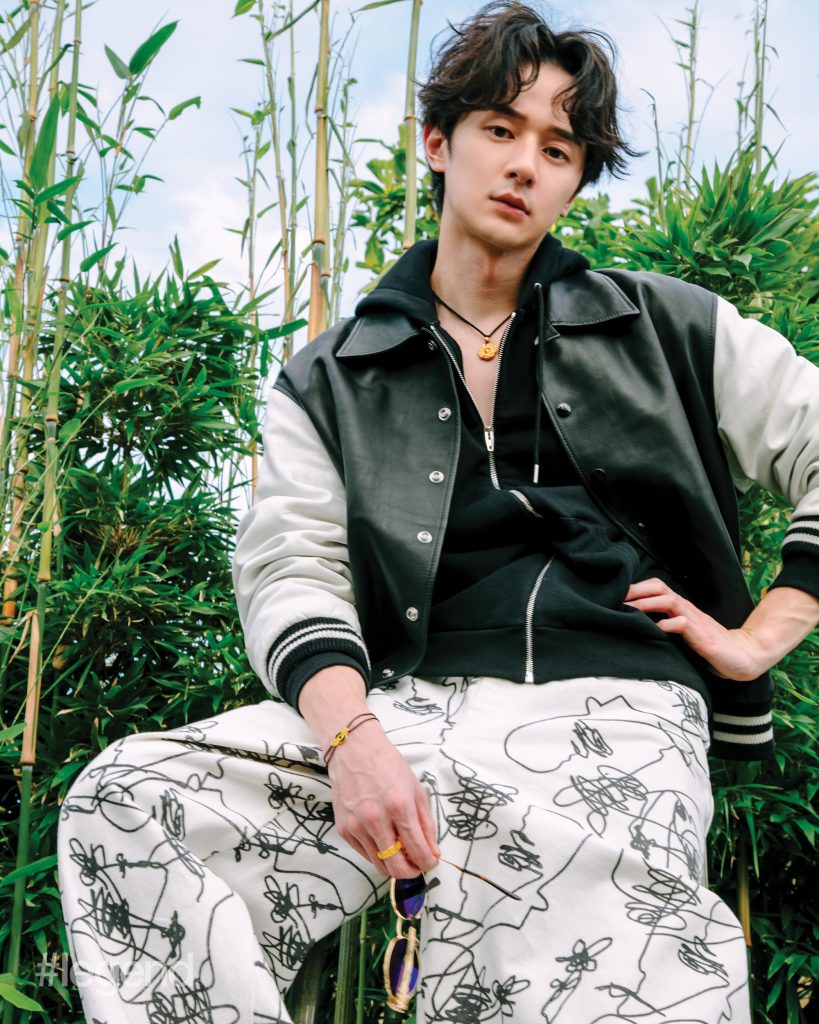 Although technology has developed quickly and made life more convenient, Chang feels it's a pity that almost all traditional grocery stores have been replaced by convenience stores. There are still many grocery stores in tourist areas that sell toys and snacks but he thinks there's no substitute for these traditional shops.
There is one line in Yong-Jiu Grocery Store that particularly resonates with him. "The newest things are not necessarily the best, while the old ones do not mean they are outdated."
What's more, traditional things such as art are irreplaceable.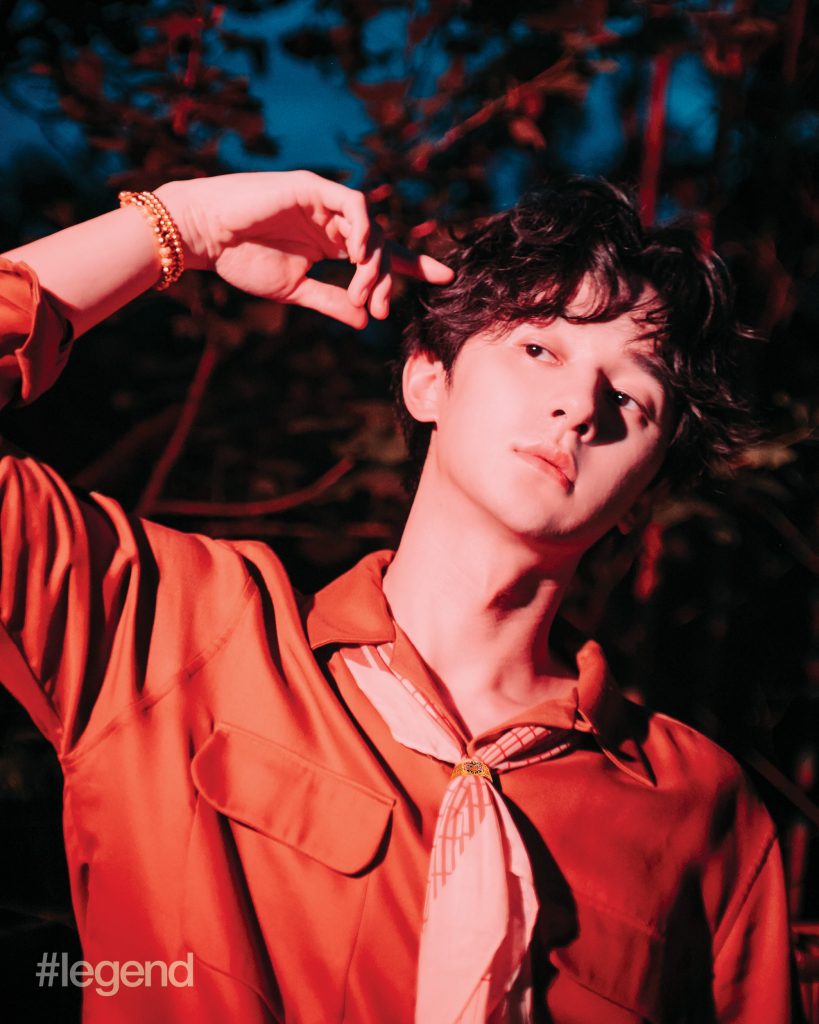 "Although we live in an era of rapid development, we need to preserve traditions. Traditions are something that is carried over from our ancestors, which I think is precious. Meanwhile, many things that exist today are derived from tradition. So, I think modernity and traditions cannot replace each other," says Chang.
Apart from traditional grocery stores, Chang believes street markets are another symbol of tradition.
"I always see the elderly working hard to make money in the street markets. Also, many people look quite happy in these markets. Street markets did not disappear although supermarkets make our life more convenient," he says.
Chang, who likes to go camping in the outlying areas, always takes the time to visit local street markets to learn more about the culture and the role these markets play. He says many parents have a traditional ideology that is often different from that of the youth, but he believes the two generations should communicate more to avoid conflicts.
Also see: The metaverse wears Prada
Speaking of family traditions, the actor feels quite lucky that his parents are open-minded and do not try to control him.
"Filial piety is the most important tradition in my family," he says. "My father allows me to choose what I want to do as long as I do not hurt others or do bad things."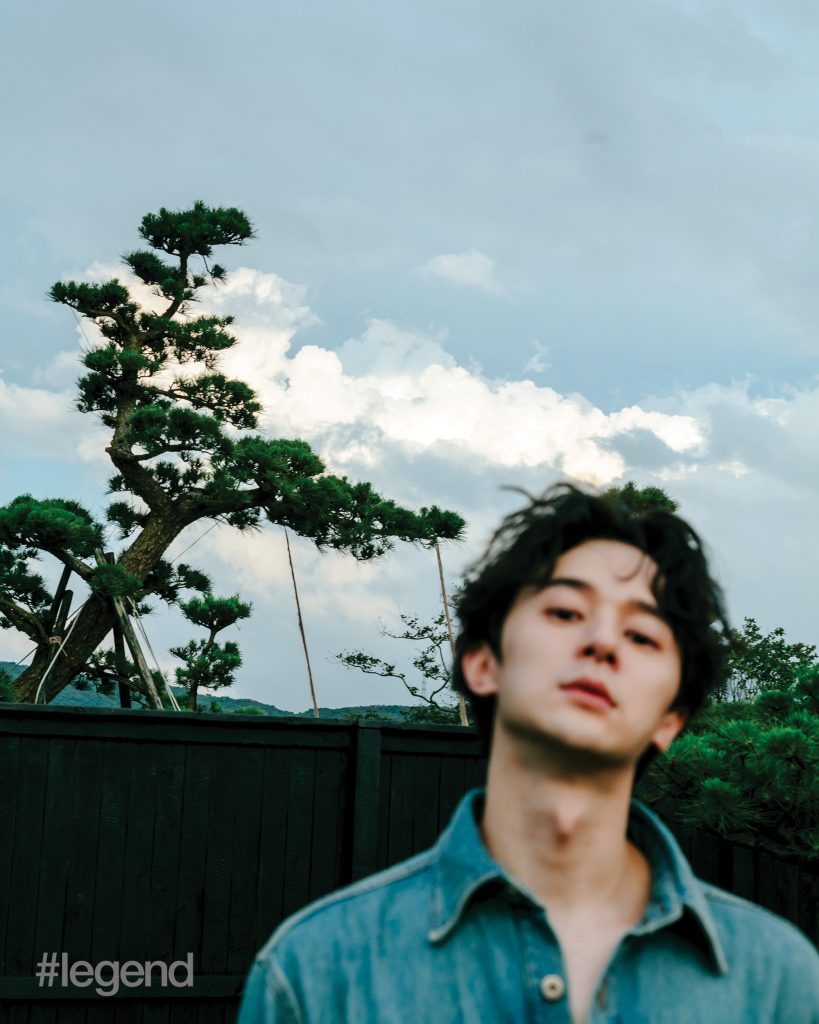 Chang began his career by playing a supporting actor in the TV series Be with You in 2015.
Just before shooting, he underwent surgery to donate 45 per cent of his liver to his father who was battling liver cancer. Although he should have taken a six-month break after the surgery, Chang flew to mainland China less than a month afterwards to avoid missing the rare opportunity early on in his career.
That same year, he played a supporting role in the TV series Stay with Me, which stars Joe Chen Chiao-en and Wang Kai. This drama helped Chang gain popularity in mainland China.
The next year he hit another high, playing the role of Du Zhe-ming in the hit TV series Prince of Wolf in 2016.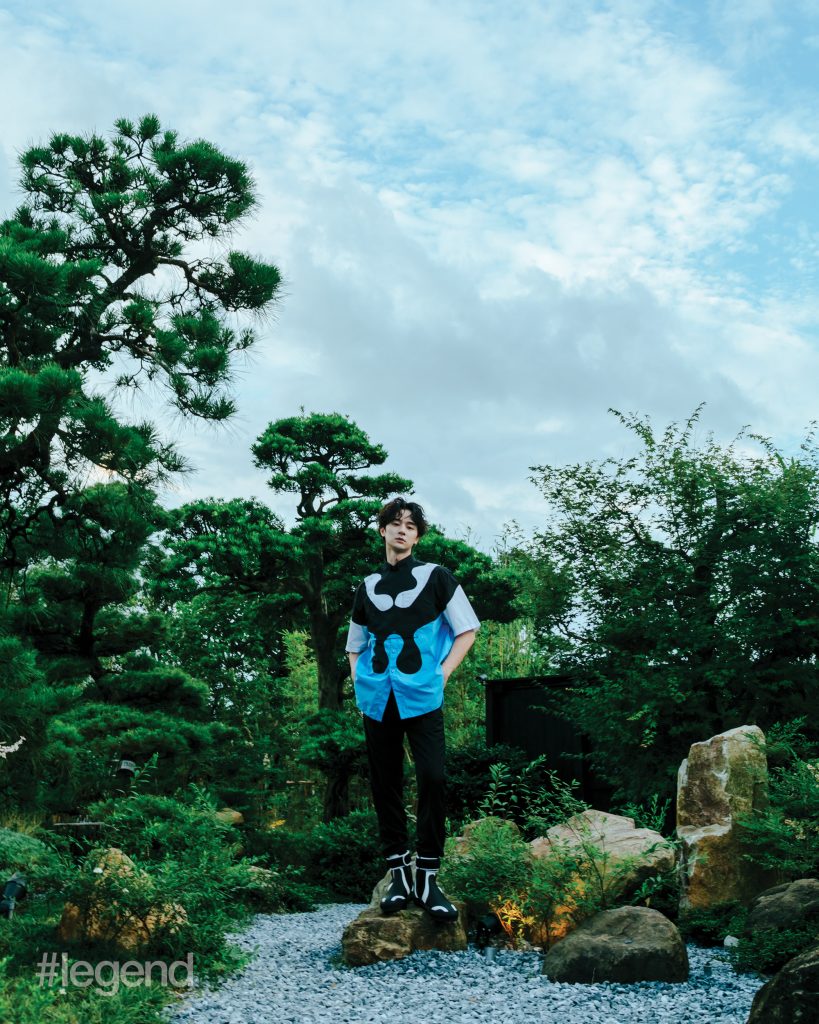 In 2018, he was nominated for the best leading actor in a TV Series at the 53rd Golden Bell Awards for his performance in My Dear Boy. Ruby Lin Xinru was a producer as well as one of the main actors in the drama.
Chang says he feels lucky to have been nominated but he does not think he has made any significant achievements – at least, not yet.
"I'm on my way," he says. "Every piece of work is meaningful and important to me. I enjoy the process of filming rather than only caring about the result."
Also see: 6 Apple TV+ shows to watch this Summer
Chang's aim is to keep improving his acting skills. More recently, he appeared in the Netflix original series Light the Night, a popular three-season crime drama from Taiwan. The series is set in the red-light district of 1980s Taipei and revolves around a Japanese-style nightclub run by two madams that offer patrons fun, companionship and flirtation.
In his work, what impresses Chang most is that everyone tries to overcome each challenge together and head towards the same goal when shooting a drama.
"No pain, no gain" is the actor's motto, a phrase he truly understands when he exercises. "Growing is painful. When exercising, you feel muscles become sore first and then grow stronger," he says. "It's the same as life and work."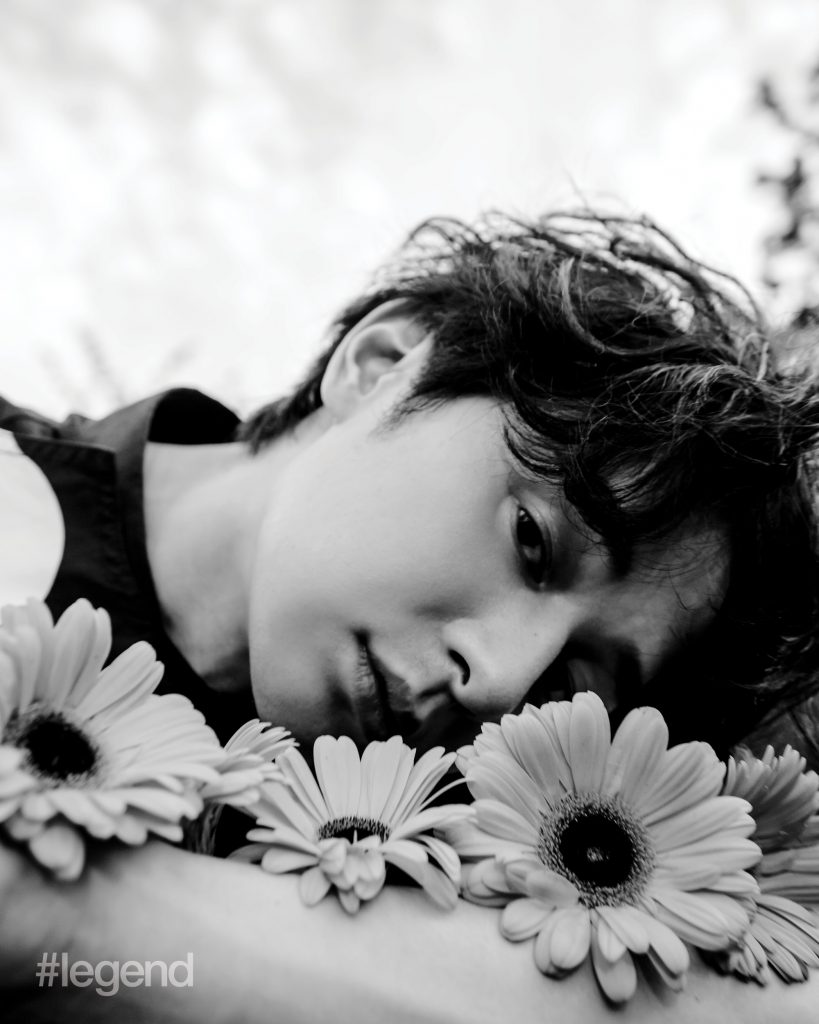 Chang admits that, for a long time, he stayed in his comfort zone but is now changing his approach and pushing his boundaries.
"I don't like it when I always stay in my comfort zone. I need to set stricter requirements for myself and face challenges. It would be difficult in the process, but I always tell myself it will get better if I manage to go through it," he explains.
Going forward, Chang wants to play a wider range of characters. "Being an actor, I'm not able to take the initiative to choose what I want to play," he says. "People always choose actors based on their image. I want to explore more possibilities and try different characters. There will always be bottlenecks but even if I fail, I won't regret it because I have tried. So I'll keep trying."
Credits
Creative concept and production / #legend
Jewellery / Chow Tai Fook Jewellery
Wardrobe / Sandro, Berluti, Celine, Loewe, Burberry
Producer / Petit Patti
Assistant / March Nobi
Photographer / ChienWen Lin
Hair / Sunny Huang
Makeup / Jimy Wu
Stylist / Karen Ling
Location / Merci urayama
Also see: Cover Story: Cya Liu x Cartier