Digital Cover: Aaron Ho and Maisy Ma x Fila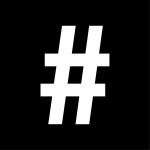 By: Stephenie Gee
October 31, 2022
As they continue to make their mark in their chosen fields of endeavour, fencer Aaron Ho and former professional figure skater Maisy Ma speak to Stephenie Gee about setting goals, recovering from setbacks and embracing every moment along the way
Aaron Ho on a battle of wits and strength
"I really love fencing so, so much," Aaron Ho says with a laugh as we sit on a bench overlooking the lush premises of Jordan Valley Park. Born in Canada and raised in Hong Kong, the men's sabre team athlete is adamant that there is nothing better for him than to be fitted in a sabre mask with a sword in hand. "I know it may sound a little corny, but really, my biggest takeaway from being a professional athlete has been being able to find something that I love and am passionate about."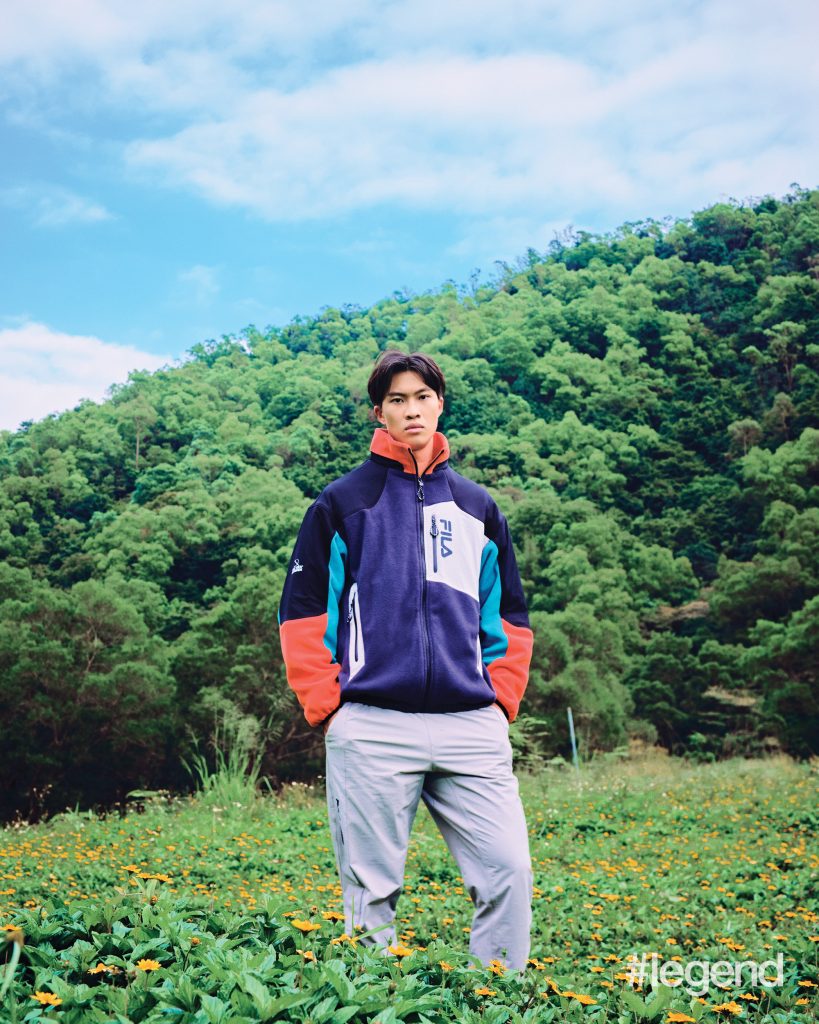 Ho first discovered his penchant for fencing in fourth grade, when he was drawn to its unique and distinctive attire. But it didn't take long for him to realise how far he could go with the sport. Whether at home, at school or commuting in between, all Ho really had on his mind was fencing. "I was initially attracted to it because I thought it looked so cool, you know? Fighting your opponent in a mask with a sword," he recalls. "But over time, what I really enjoyed was how it was a battle of wits and strength. There's a lot of strategy, insights and tactics behind fencing and that's what I love about it. The more I played, the better I got at it and the more I loved it."
More akin to a chess match than any other major sport, fencing is dependent on a combination of physical and mental strength. And standing at 6 ft 1in, Ho has an advantage beyond his strategically stocky build that allows for a longer attack and longer lunge: he has a firm grasp of his mind. "The most challenging part about being a professional athlete is coping with the stress that comes with each competition and opponent," the 27-year-old says. "Especially in world tournaments, you have opponents coming in from all over the world with different backgrounds, habits, tactics and even builds, and you have to adapt quickly. That's definitely the hardest part, but also the most fun."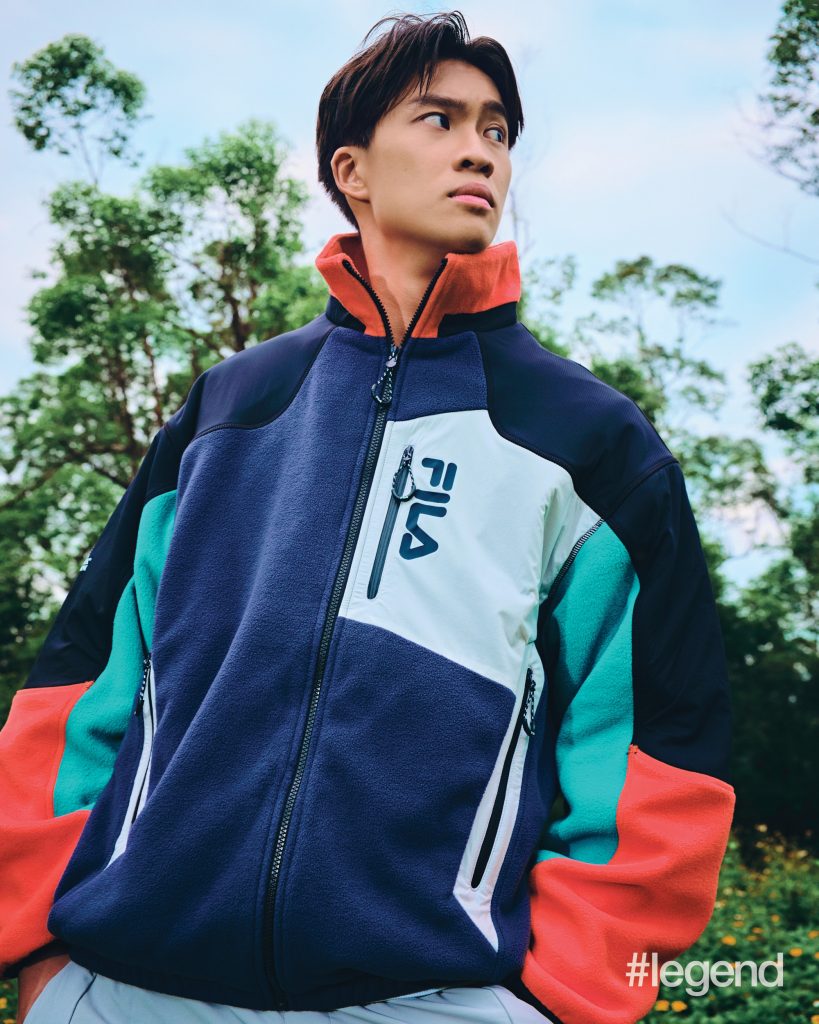 Ho is incredibly level-headed and self-aware – it shows in his pre-game routine that's about creating a sense of calm for himself as much as it is ensuring he's focused and ready to take on whomever he's up against. "The day before the competition, I spend time by myself so I'm not distracted by anything, and I just go through in my head the different strategies and tactics so I'm prepared mentally for the next day," Ho tells me. "You'll also know who your opponent is prior to the competition – each athlete has their own way of playing, habits, skills and so on, so I'll also spend time studying those and plan my counterattacks.
"It's so important to stay calm and stay humble because that is what gives you the ability to analyse your opponent and his weaknesses on the spot as well as your own. Like, if you make a bad move in your attack, you can then make a note mentally why that was a bad move and what would be a better attack for the next round. And if it was good, then why was it good and what made it work."
Also see: Wellness tips to keep you in the mindset of working out
This analytical thoroughness doesn't just apply to Ho's time on the piste. Sitting down for our interview, he whips out his phone to flip through the notes he's prepared; they're extensive. He sheepishly admits he doesn't know the answer to question three yet, but he'll think as we go. And from this, it's clear: when Ho does something, there are no half measures. Particularly when it comes to fencing.
"It doesn't matter whether the competition is a big one or a small one. If I choose to participate in it, then my goal is to win," says Ho, who recently clinched a bronze medal in the Men's Senior Sabre Team Event at the 2022 Asian Fencing Championships. "And not just in competitions, even in my training and practice matches, the most important thing is to give it your all. Because only then will you know your strengths and weaknesses as an athlete."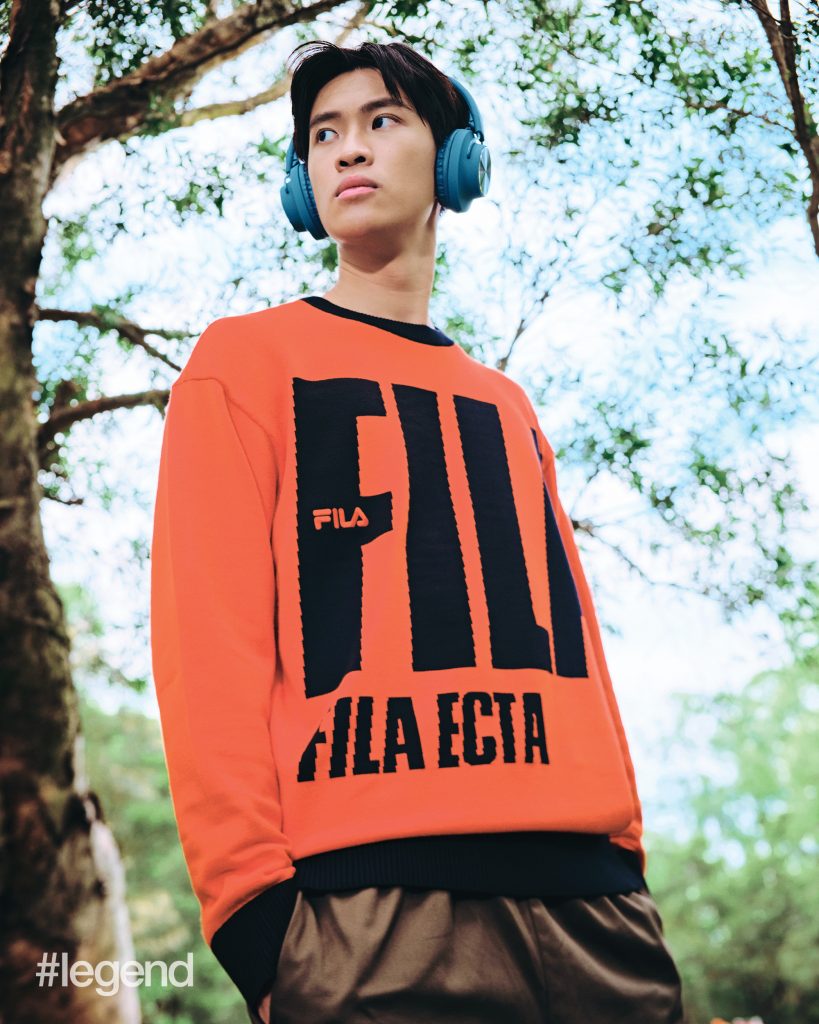 What's more, Ho is never fazed about failing because it's what gives him extra grit to succeed. "Michael Jordan once said, 'I've failed over and over and over again in my life. And that is why I succeed,'" he says, quoting his #legend. "You can't be afraid to fail. It's all about finding the courage to try, and only from that can you learn and improve. If you fail, then just get back on your feet and pick up from where you left off."
Ho's career – his rising success – can be attributed to a lot of skills. But it can be agreed that his fearlessness and drive to push for what he wants is what defines him. "To persevere and not give up and get up from where you fall – this is what makes a good athlete. And from the moment I first began playing this sport, these were the qualities and the mindset I was told to learn and develop," he says. "I've learned that being a professional athlete is all about discipline and having motivation and a clear goal that you want to achieve. So, even after I retire, this is one thing that I'm going to keep in my mind: to know what it is that you want and to do the best that you can."
Seeing what he's accomplished thus far, there's no doubt Ho will do just that. 
Also see: #review: A luxurious touch of tranquillity at Aman New York
Maisy Ma on twists and turns
Some people might be content with being a world-class athlete. But Maisy Ma, who boasts multiple titles and medals to her name, including Reykjavík International Games silver medallist, seven-time Hong Kong Champion, and Junior Grand Prix competitor, has other things on her mind, too. These days, the 22-year-old has emerged as a regular presence on our televisions as a trilingual emcee and sports presenter, and it's easy to see why: her worldly voice, expressive doe eyes, dazzling smile and charismatic aura that tells you she's "someone" is screen-worthy indeed. Though, to be fair, it's a path that she might not have chosen to head down, at least for now, had she not been struck by an ankle injury that ruled her out of the PyeongChang 2018 Winter Olympics and consequently altered her career.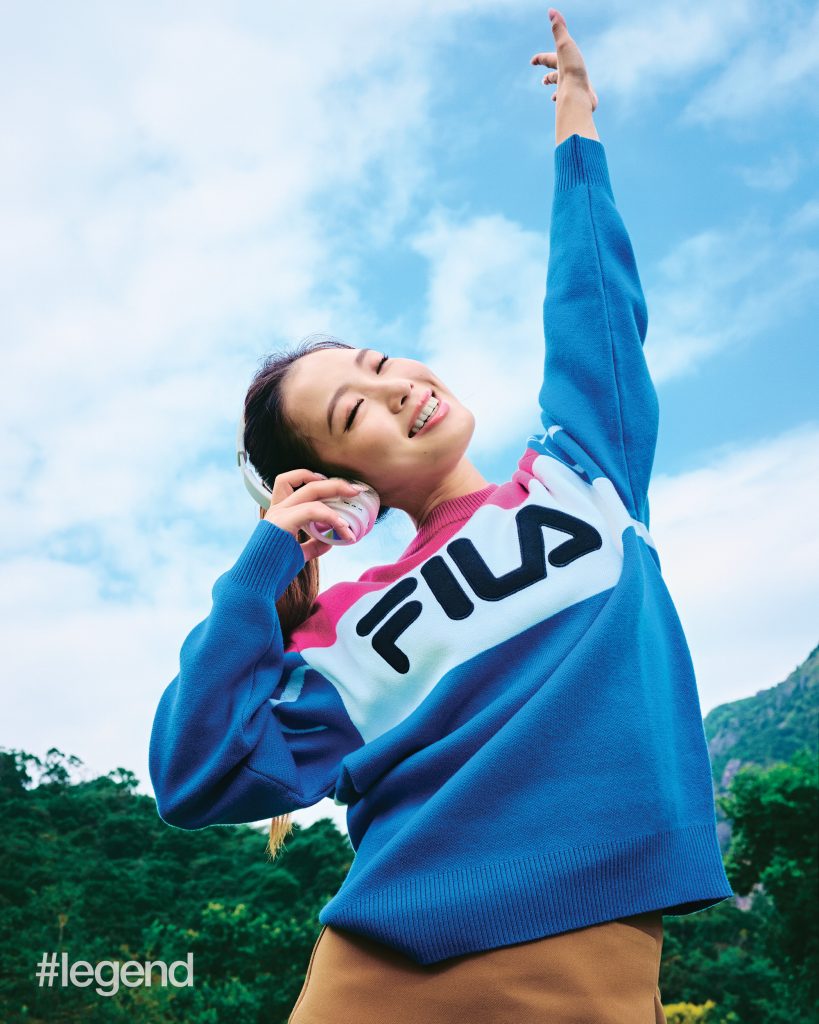 "It was obviously a very devastating time in my life because as an athlete, your biggest dream would be to go to the Olympics. And after I was injured, 'Olympics' was just such a scary word for me because it was so important to me," Ma recalls, while giving me a glimpse of her wrist tattoo of incomplete Olympic rings that memorialised her missed chance to compete at the Games. "But, you can't be stuck at one point forever in your life. There are a lot of things that are unstoppable and out of your control, and I'm very well aware of that as an athlete. I have to think of different ways to distract and motivate myself to keep going forward." 
True to her word, Ma returned to college in 2018 subsequent to her injury and graduated with a communications degree after just two years of what was supposed to be a four-year degree. Since coming back to Hong Kong, her focus is set on exploring what opportunities come her way. From hosting a talk show on Chinese food to the Longines International Jockeys' Championships, Ma's schedule is a nonstop blur. The night prior to this #legend shoot, she had just wrapped up four days of emceeing at the 2022 Hong Kong Masters, a professional snooker tournament held at the Hong Kong Coliseum. And for this interview, we're talking at what seems like 2x speed with only around 10 minutes to spare before she's due to head back to the island for coaching duties.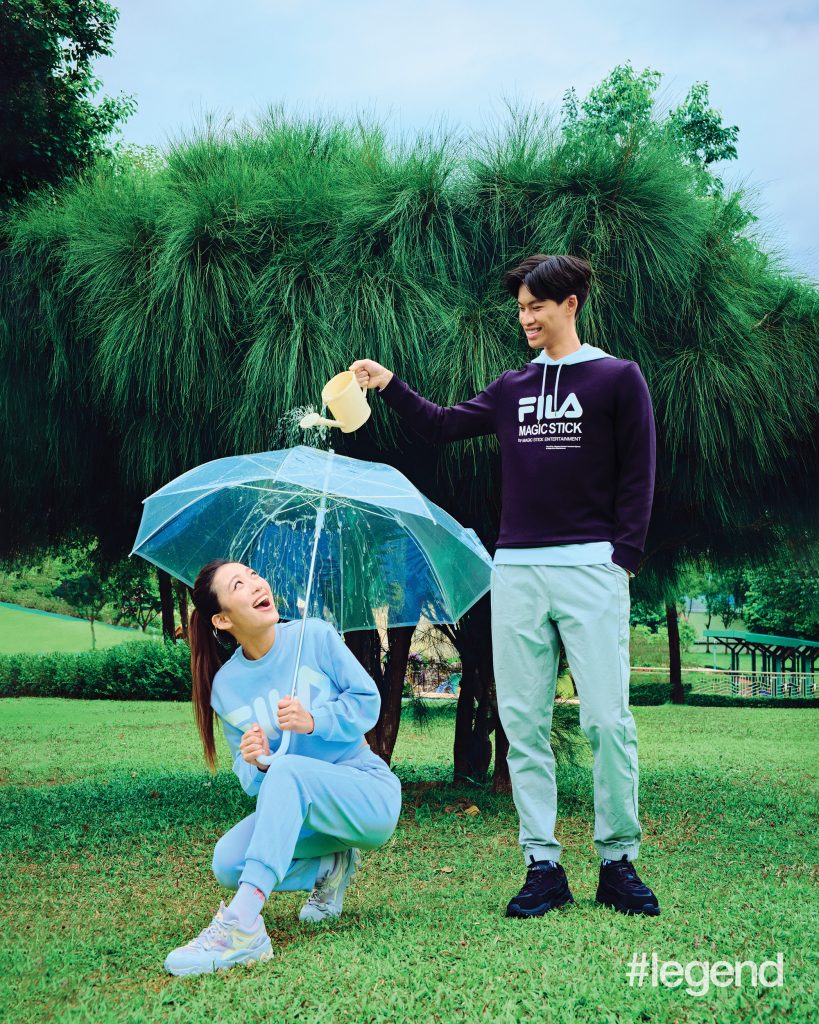 "I feel like with my life, setting different targets and goals to motivate me is important. This is just my mentality and my attitude to life," she says. What stays constant, however, is Ma's drive to project positive energy – once through graceful movements on ice, and now through words – to those around her. Despite her gift for enthralling an audience that is nowhere better illustrated than in her medal-winning skates and growing social media presence, the transition wasn't all plain sailing, with expectations from the general public proving to be a challenge.
"It was definitely difficult for me at the start because I haven't lived in Hong Kong my whole life, so there were a lot of things that I wasn't used to, like what people expected from me on screen," she says. "In Hong Kong, everyone's perception is that if you started out in one career, they wouldn't expect you to know other things. And I think everyone just expected me to be that athlete who would just do some interviews here and there. People always saw me skating so they never would have thought I could emcee or do other things on the screen."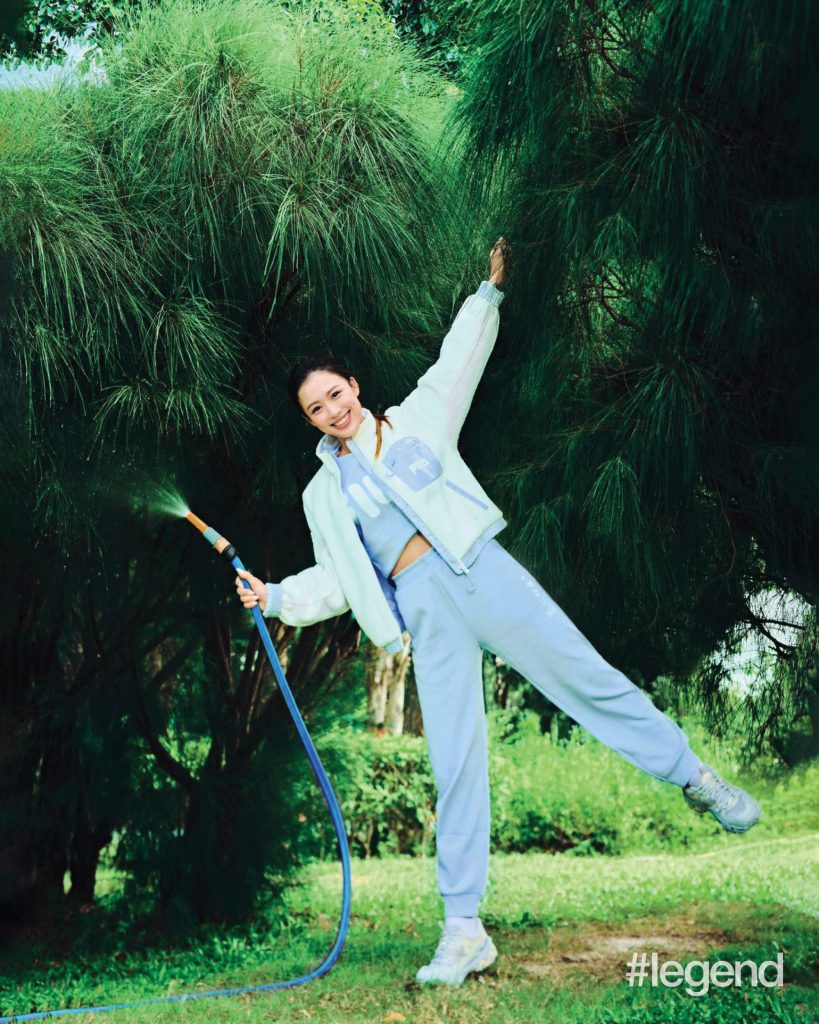 For anyone who thought that was the case, Ma has proved them very wrong. And if her plentiful gigs as a TV presenter, which included live coverage of the Beijing 2022 Winter Olympics, are any indication, she is thriving. "Hosting the Olympics was a very, very special experience," she recalls. "There were two years where I just didn't want to be relevant to it because it was so traumatic in some ways. But the fact that I could host the Olympics and represent the sport for Hong Kong definitely meant so much."
And that was in part because she could share the journey, albeit not physically, with those she once spent the more active days of her career with. "Where I used to be the competitor, now I'm the one commentating while watching my friends, people I used to train with and go up against, compete. And that gave it a very, very special meaning," Ma says. "I definitely understood how hard it was for them; nothing is ever really smooth for an athlete – the injuries, the mistakes. It just brought back so many memories. Also, seeing them cry when they got their medal reminded me of those moments of joy that I used to have. Being there and being able to witness it was very special for me. It was definitely a privilege and an honour."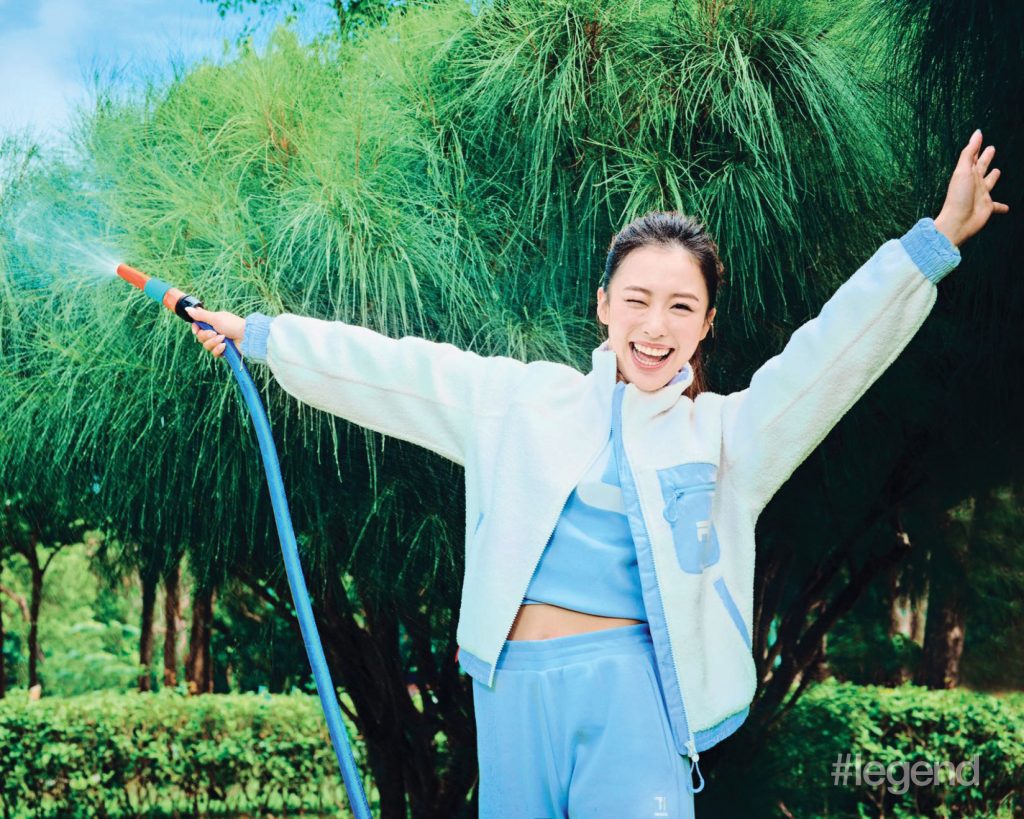 Ma isn't dwelling on the good old times, though. She's fully present in the now, a testament to her full-throttle spirit, and ready to give back to her audience and the upcoming generation of athletes. "I just want to keep bringing positive vibes to everyone, especially those related to sports," she says. "I'm also now a coach for figure skating – I know that skating in Hong Kong is definitely not one of the more popular sports, but coaching the younger skaters, I hope to see them one day be able to stand on the international podium like I once did and represent our city."
With that, we're at 9 minutes 46 seconds. And Ma is off on her way.
CREDITS
Creative direction / Klinton Kwun, Owen Lo, Feicien Feng
Producer / Klinton Kwun
Art direction / Owen Lo
Photographer / Feicien Feng
Stylist / Perpetua Ip
Make-up / Jovy Chai, Deep Choi
Hair / Kidd Sun, Hillnex Lee
Stylist assistant / Yuet Chan
Photographer assistant / Victor Deng
Gaffer / Lai Tsz Chung
Wardrobe / Fila
Also see: #legendeats: Chef John Nguyen upscales Vietnamese comfort food