Fashion cover: Yoyo Cao becoming Singapore's global fashion star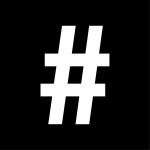 By: #legend
January 2, 2019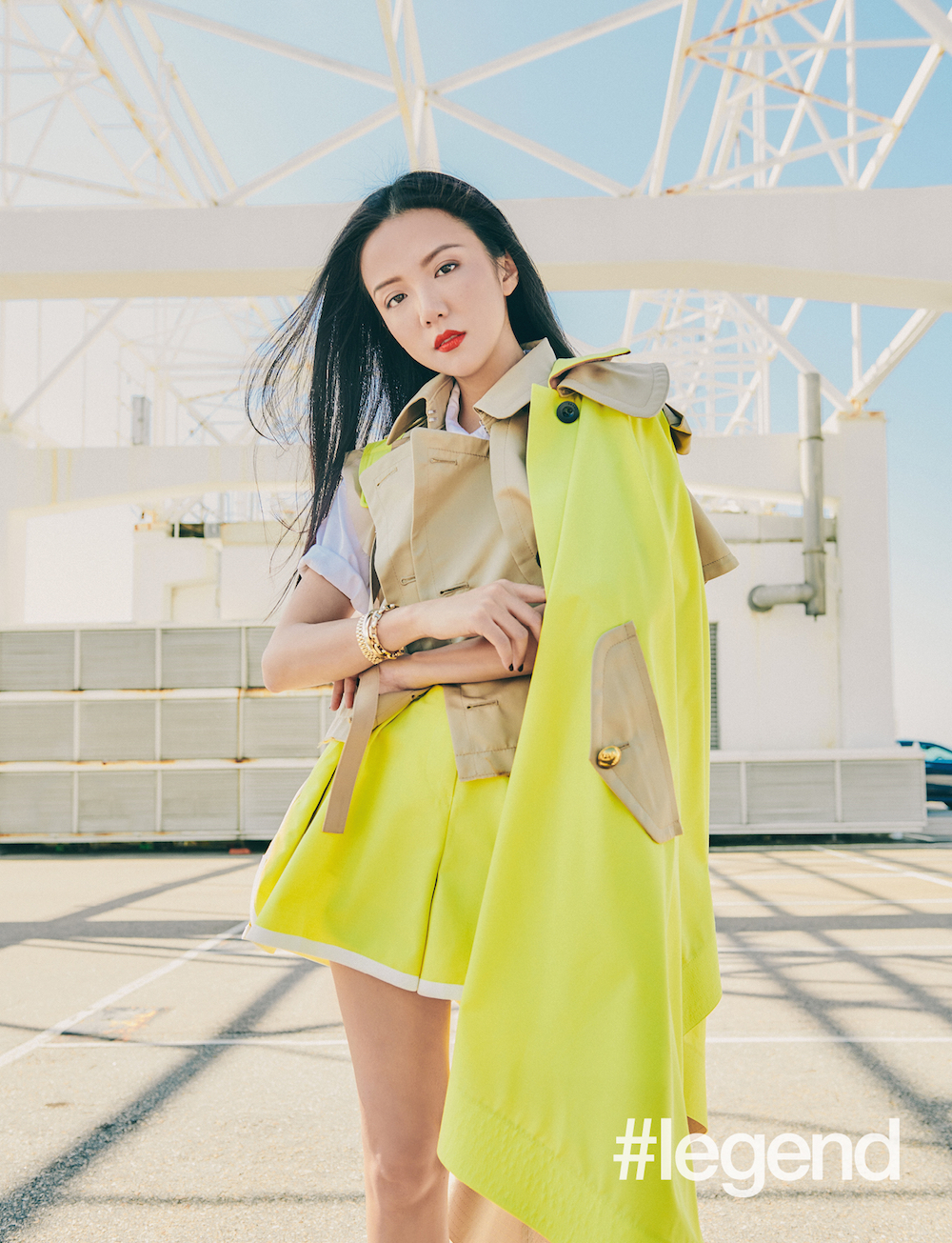 Singapore native Yoyo Cao aka Yoyokulala has become one of fashion's most globally recognisable faces. On a visit to Hong Kong for an exclusive photoshoot for #legend, Kim Bui Kollar gets the inside scoop.
The allure of the social media world can create this feeling that we know everything about our favourite influencers. By following their photogenic lives that they live so publicly, we know what they like to eat, what beauty products they use, their intense exercise regimes and the fabulous places they go. Through platforms like Instagram, we get to steal moments with these influencers such as Yoyo Cao, visiting the various Fashion Week cities and enjoying a glorious morning in Hong Kong.
It's fascinating to watch how the camera just takes a shine to Yoyo – reason number five why she has become such a mega street-style star with such quickness. If there's a large crowd of street-style photographers gathered outside one of the big fashion shows, there's a good chance the subject of desire is Yoyo. A quick search for her name on the internet reveals that not only does she appear on photography and fashion media sites, but also on retail sites where all the pertinent details are listed: what she's wearing and how she's wearing it.
A fashion personality or an icon needs to have a distinct look or style. Yoyo describes hers to be "usually minimalistic, eclectic and masculine." Rarely will she be seen in a fluffy, flirty frock. Intriguingly, her true signature isn't a fashion item, but the way she tucks her hair into her shirt. A clean part in the centre and semi-exposed glossy black hair may not sound interesting on paper, but Yoyo has managed to own it – on a fashionably global level. It's been enough to win her invitations and partnerships with brands including Gucci, Louis Vuitton, Roger Vivier, Burberry, Jimmy Choo, Clé de Peau Beauté… the list reads like a luxury department store's brands across several areas of interest.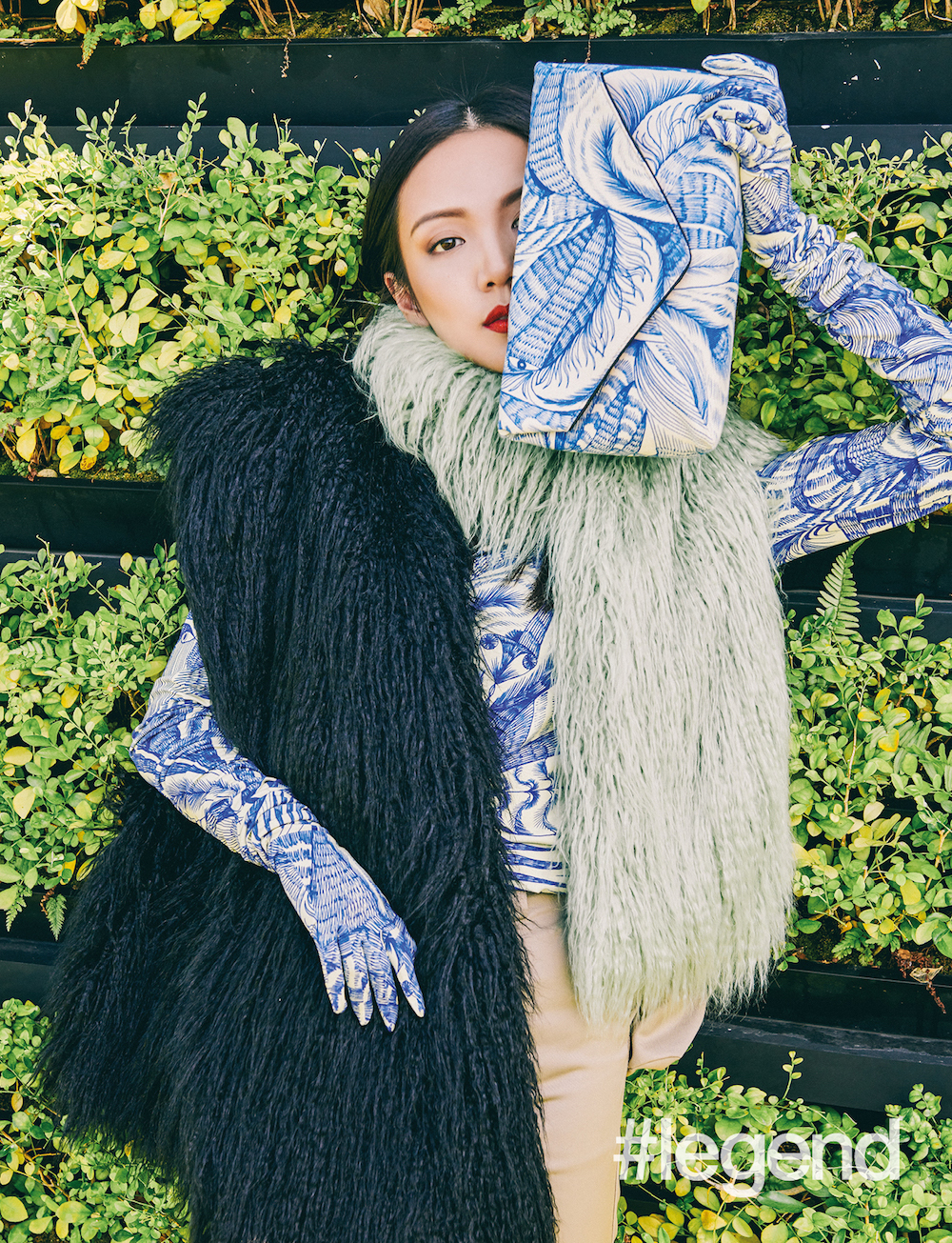 One quick realisation upon watching Yoyo during the photo shoot is how easy it would be for her to transition into the movie-star-celebrity category if she wanted to. She has that special star quality and graceful, timeless beauty that makes an appearance only every so often in life. Another fun fact is that she sings beautifully in Putonghua – perhaps that's the next space we'll see her in.Yoyokulala, her Instagram handle and the title of her website, is a name she has been using since the Myspace days. (Shall we add "early adopter" to the ever-growing list of things?) Another lesser known fact is that Yoyo was born in Macau. On the day of our shoot, we're blessed with the kind of weather that conjures gracious sentiments towards Hong Kong. But we only have five hours because Yoyo has to go to Macau to sort out some passport paperwork.A knock on the door of the hotel room where we are doing hair and make-up reveals Yoyo wearing a white fabric beauty mask. The first thing that comes to mind is: "What mask is she wearing?" The second is: "Did she walk through the hotel lobby like that? How cool is she?" As she sits down for hair and make-up, she converses with the make-up artist in Cantonese. I start rattling off some questions. No, she doesn't have a business card. What do her parents think she does? She creates content in the fashion industry – where the challenge, she adds, is being inspired all the time. She acknowledges that without all the back-end logistics, none of this would happen. Historically, her assistants have a tendency to develop their own Insta-famous followings via her inclusive attitude.
Home is Singapore, but she's there less than three-quarters of the year. Twice a year, fashion month takes her away for the biggest chunks of time. Then there are all of the short regional trips she's invited to for launch events – and this can be tough for a new mum. Last March, Yoyo joined the elite club of young fashion moms, among the likes of Susie Bubble and Veronika Heilbrunner. She flashes her dimples when she speaks of her baby boy, Luca – and is clearly enjoying motherhood. The tricks to balancing it all? Good time-planning, investing in quality baby basics and relishing every waking moment with the baby.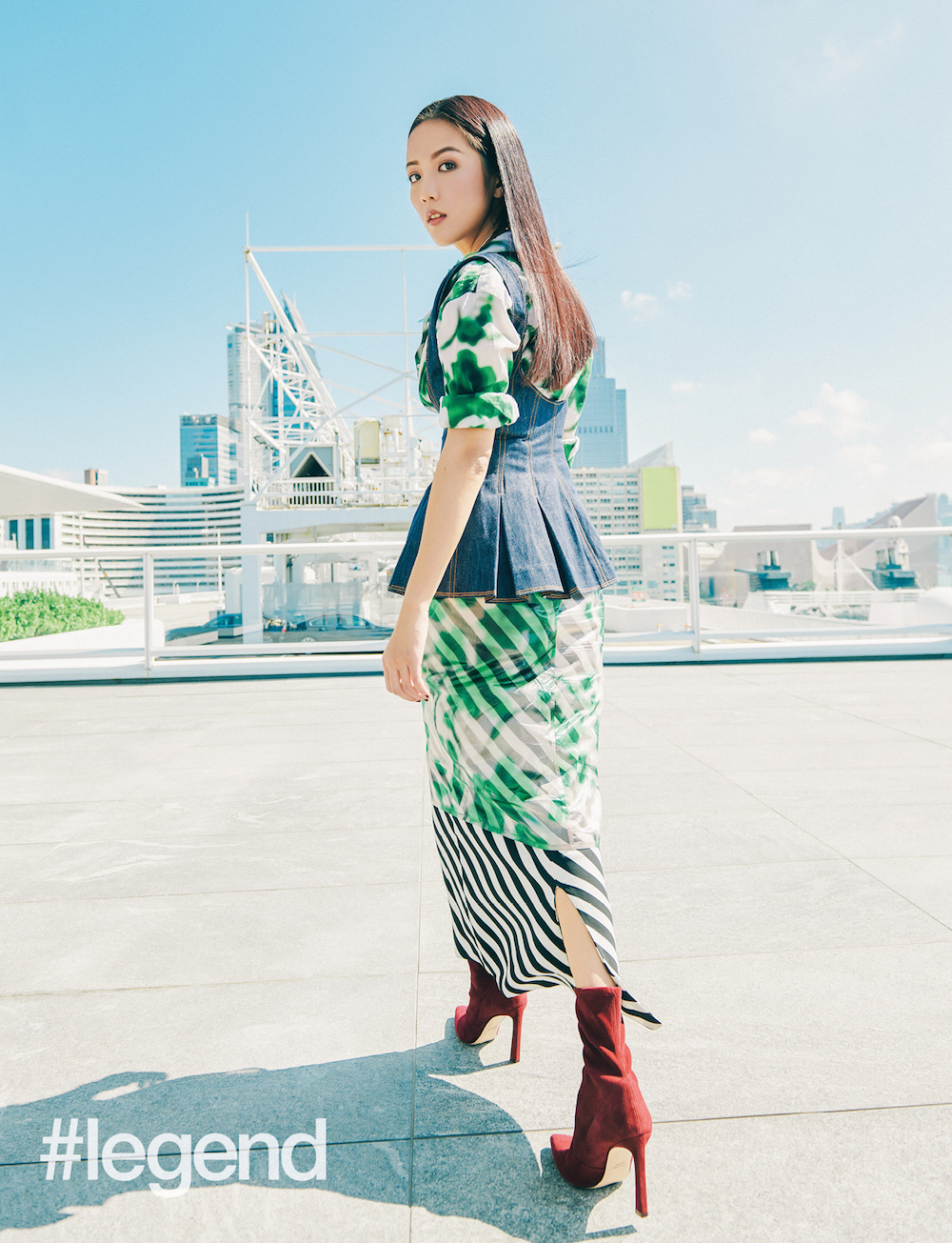 She picks up the phone and speaks in Putonghua. Beyond styling herself (in her choice of clothes from the brands) and creating content, one of her other passions is the ability to design the clothes that she wants to wear. Her brand, Exhibit, is four years old, and aims to create affordable, practical pieces for everyday wear. Taking its cue from Yoyo's non-fussy style, Exhibit's designs are an homage to individualistic women who feel comfortable in their own skin. The Exhibit collections are mostly a celebration of solids and clean silhouettes.There's a great suit-and-trousers offering in Exhibit that incorporates a masculine style for the confident woman, just like its creative director. Upon investigation, it was baffling to understand how the brand was able to get as great a price architecture as it did for such high production quality. The retailers have all requested meetings, wanting to capitalise on Yoyo's personal fashion platform, but also the relevant product offering. She hasn't chosen her partnerships yet; she isn't in a terrible hurry. The business is strictly online, ships internationally and has been enjoying healthy, steady growth.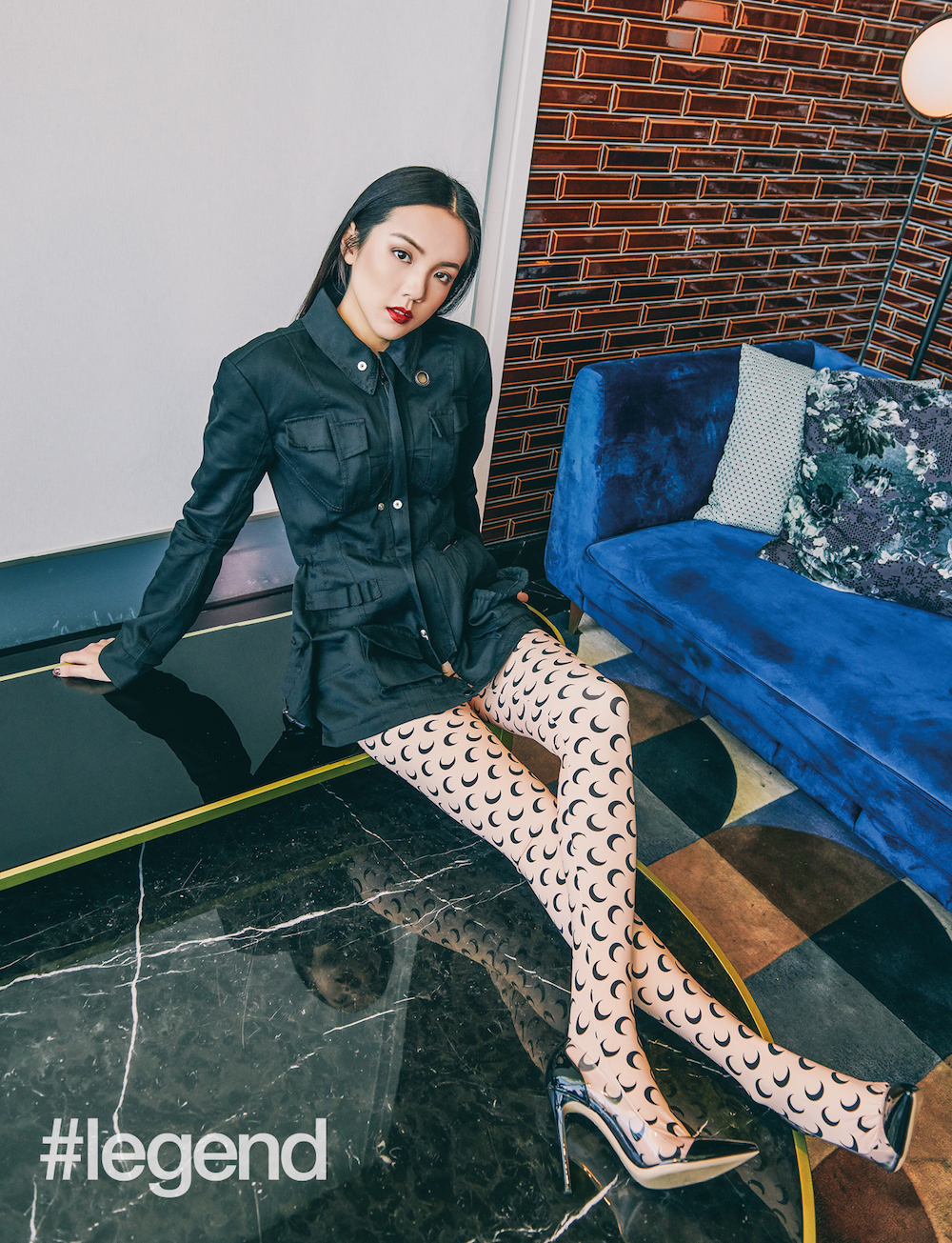 The big occasion on the week Yoyo was in Hong Kong was a visit from Chitose Abe, the creative director of Sacai. On her social media feed, there's a great photo of Yoyo and Abe hugging at Paris Fashion Week. Does Yoyo have same kind of aspirations for her own brand? She professes to love Sacai, and gives props to Abe's designs in that they never fail to make everyone look and feel good in the clothes. Does Yoyo ever have advice-seeking questions for Abe? Yes! We whiz through the photo shoot due to time constraints, but also because we had two real professionals on the stage in Yoyo and our photographer, Leungmo, who shot with impressive speed and precision. Yoyo's professionalism is notable – and one of the main reasons she has been able to achieve such success. She shows up on time. She's staffed, to help her deliver. She responds to every email. What we don't see from the daily update in the grid of images is the team of assistants who are constantly taking photos behind the scenes, the never-ending editing process to get the best photos, the location scouting to keep content fresh and the written wit. In the magazine world, deadlines are usually based on a monthly timeframe. Imagine if it were daily – or hourly.
Macau-born Yoyo knows her way around Hong Kong and visits often. When asked her favourite place to eat when she's here, she quickly responds: "The cha chaan teng!" With a quick change in the car, she dashes off to catch her helicopter to complete her passport errand.
Photography Assistant / Pang
Make-Up / Elamas Yip
Hair / Nicki Ting
Fashion Assistants / Keefe Tiu and Katherine Ho
Videographer / Somerley Ha
Location / Harbour City and Hexa, Hong Kong
Special thanks to the Marco Polo Gateway Hotel
This feature originally appeared in the January/February 2019 print issue of #legend
Featured Influencers