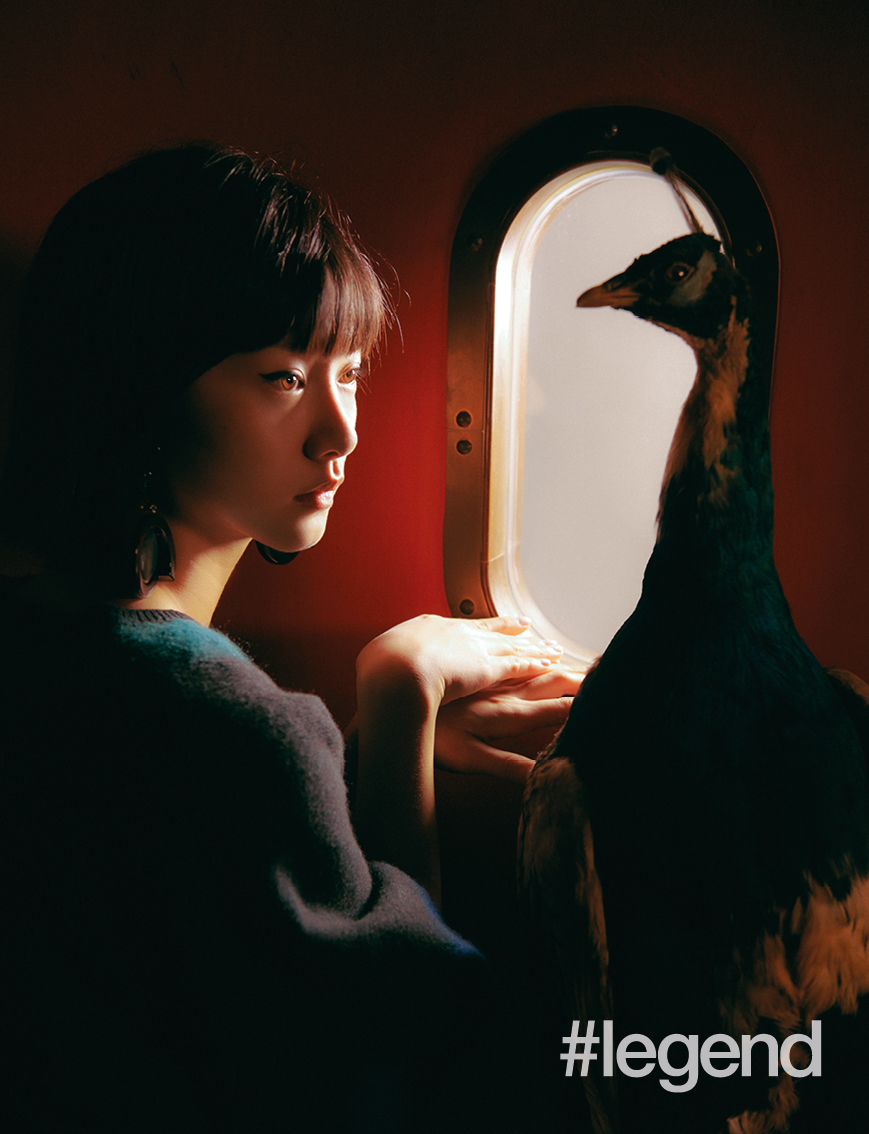 Just 25 years old, Chinese actress Angela Yuen has become the face for numerous global fashion and beauty brands. She got her first modelling job when she was studying in university; juggling her studies and castings, and making use of every opportunity that was presented to her. After graduation, she starred in a pair of acclaimed Hong Kong movies in 2017: The White Girl and Love Off the Cuff. Yuen hasn't stopped chasing her dreams and that hasn't only made her into the actress she is today, it's also seen her come into her own on the screen. Jerrie Lo gets to know the actress as she exposes a different, more playful side, inspired by her two favourite creatures on earth: her cats
.
Tell us about your first movie.
It's called Our 17 and it was shot in Macau. It's a youth film that about teenage love stories and fighting against power, and recalls the times when we were 17 years old. I think every teen romance movie needs to define what youth means. For example, youth stands for friendship. In this movie, I was a little girl who's passionate about music and dying to participate in competitions. However, my teacher didn't allow me to take part because of my poor grades, which pushed my character even further to achieve her dreams. The core message of Our 17 is to fight against grown-ups and authority figures, like family, teachers and principals. Now I think it's somewhat silly and immature, but I liked the whole process. When you look back, it's just like what everyone else has been through. Our 17 is a low-budget movie, but I still had a great time. It's true that most of us were inexperienced, but we're truly passionate about movies. The average age of the crew was around 20 – even the director. So we had to figure out all of the details on our own, like the scripts and scenes. I remember that we used to spend a lot of time together practicing, which pretty much built our friendships outside of the movie.
Is there anything else you want to try?
No – I really enjoy acting. I think TV dramas tell a better story than movies, because you have more time to tell the story. I just finished filming a new drama in China, which lasted for three months. I think it's pretty challenging. For now, I want to focus on acting first.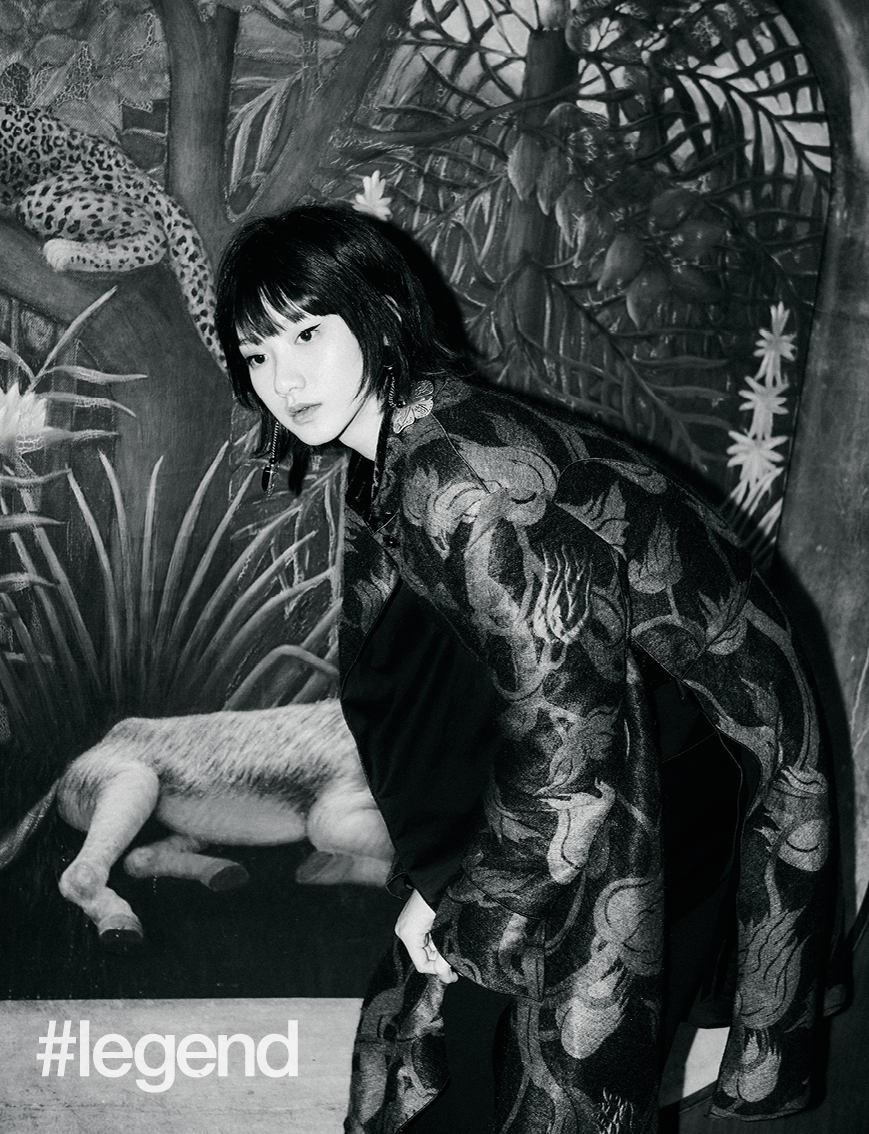 Did you ever think of following a different career path after graduation?
I worked as a part-time accountant for seven months when I was in Year 1. It was horrible; I nearly messed up the entire company's financial statements. I then knew it wasn't going to be easy for the next three years. I've taken it as a learning experience, but I've never again thought of becoming an accountant. It doesn't fit my personality at all.

How did you get your start in modelling?
When I was studying in university, a local fashion brand asked if I was interested in casting and I took the job. I started doing advertisements and commercials after that. Did you see yourself as a model then? No – I think that means a runway model. There's another description called "talent" in this industry and I saw myself as that. I used to go to a lot of castings for music videos and movies before I started acting. In fact, the newbies that participate in castings are called "talent". I still remember that our portfolio and photos were printed on the composite cards. But I take up two roles today: model and actress.

Describe your personal style.
Usually an off-duty look, like a T-shirt and jeans. I think it's more comfortable. When I have more time, I go for a vintage style. Recently, I've been tidying up my home and found that there are too many unnecessary things. I got rid of a lot of clothes and did some reflecting. I have been thinking about what types of clothes I actually need, and about my possessions and buying behaviour. In fact, I have stopped buying fast-fashion items for the past two years. I like to buy clothes that are design-led and have a story behind the collection.
How do you see yourself?
I think Angela Yuen is a mature kid. I treat people simply and truly; I'm pretty naïve. I know myself pretty well and what I'm doing. When it comes to work, I am very serious. That's what my friends tell me.

Do you have a favourite on-screen character?
I have been watching The People v OJ Simpson: American Crime Story lately. There's a lawyer called Marcia Clark, played by Sarah Paulson; she was the prosecutor in the OJ Simpson murder case. I look up to Marcia not only because she upholds justice, but she's also a feminist who's wise, strong and charming. In the drama, there's one part where people put a lot of pressure on her, especially in court. Some even used what was happening in Marcia's personal life to create scandals. The jury even began to doubt what she said at some point, but she still holds true to what she believes. I think one's appearance isn't as important as your personality and knowledge. It's funny how I dressed myself in suits just like Marcia Clark after watching the drama– you know, I like role-playing. Sometimes I wonder if there's a chance to be as smart as Marcia when I grow up.
After turning 25 years old in October, do you have any big plans for the rest of the year?
There have been a lot of ups and downs this year, and I just want 2018 to end faster. This October actually means something to me; it marks the new beginning of my career because I joined a new company. I think it's also a sign of another fruitful stage. For my upcoming plans, I will focus on movies and dramas.
What is your ultimate goal?
Nothing really – I think it's more important to live in the moment and make the best of it.
Who's your legend?
Faye Wong
Photography / Leungmo
Art Direction & Styling / Inggrad Shek
Location / Salon 10
Hair / Wing Wong from The Attic
Make-Up / Jenny Shih from Zing the Makeup School
Animal Talent / Yogurt and Bubu
Outfits / Giorgio Armani
This feature originally appeared in the November/December 2018 print issue of #legend
Featured Influencers