Digital Cover: Bruce and Chris Tong x Breitling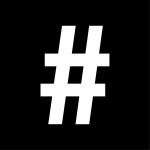 By: David Ho
April 26, 2023
Fresh from celebrating their 28th birthdays, actor and twins Bruce and Chris Tong talk to David Ho about life during lockdown and their plans after it
It's been two years since Bruce and Chris Tong last graced the cover of #legend. The last couple of years have been strange times for everyone, with COVID-19 restrictions freezing most of us in place. But the twins, sons of TVB veteran Kent Tong and actress Keung Kwan, have kept themselves busy. For starters, the pair have opened a butchery in Mongkok.
"The pandemic made cooking at home more popular, but with supplies sometimes hard to come by. So, we saw an opportunity there," says Bruce of the frozen meats business, which sources its supplies locally.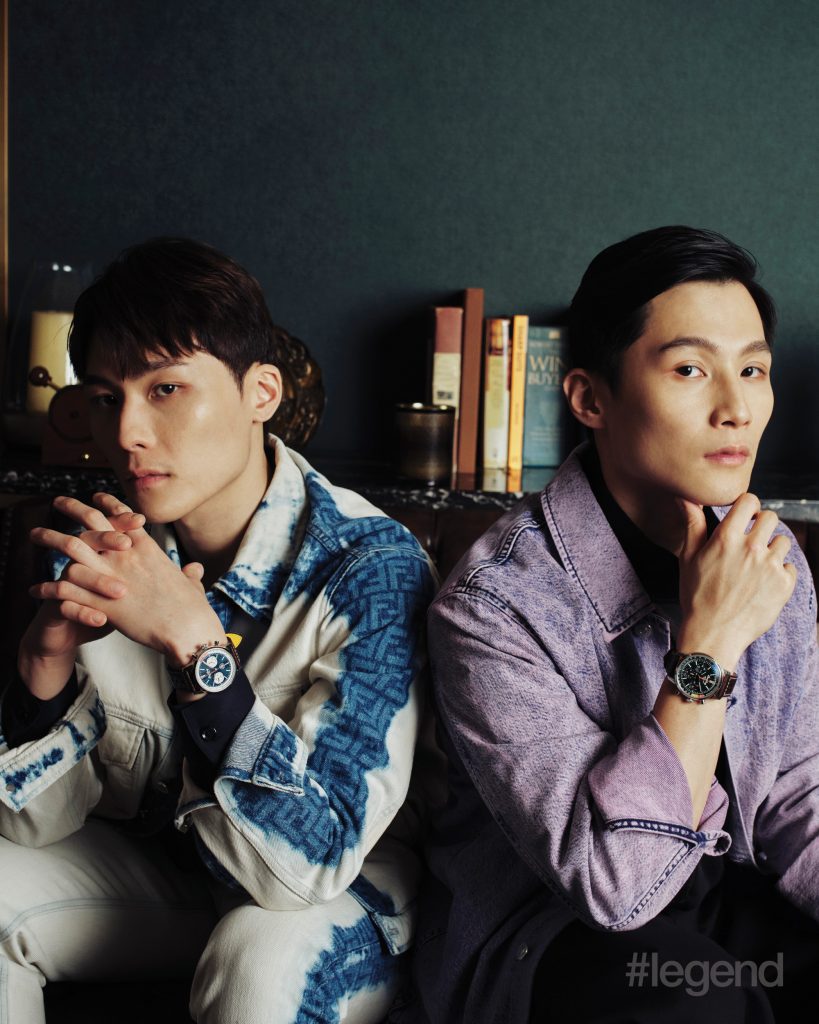 The brothers share that getting into entrepreneurship has been a steep learning curve for them and have been very hands on in the day-to-day operations of the business. They take turns helping at the store, which has settled into quite a rhythm in terms of its operations.
With the business up and running for two years at this point, the fresh-faced pair are looking to get back into showbiz full swing. The local entertainment scene has admittedly been in a lull in recent years. But as Hong Kong roars back to life, it seems that more projects and opportunities are also making a return.
At the time of speaking, the twins are keeping their fingers crossed for a management deal to work out soon that could see the pair showing off some moves in more kung fu flicks. It makes sense since the duo have already had the privilege of working with Donnie Yen in their silver screen debut, the 2018 action-drama film Big Brother.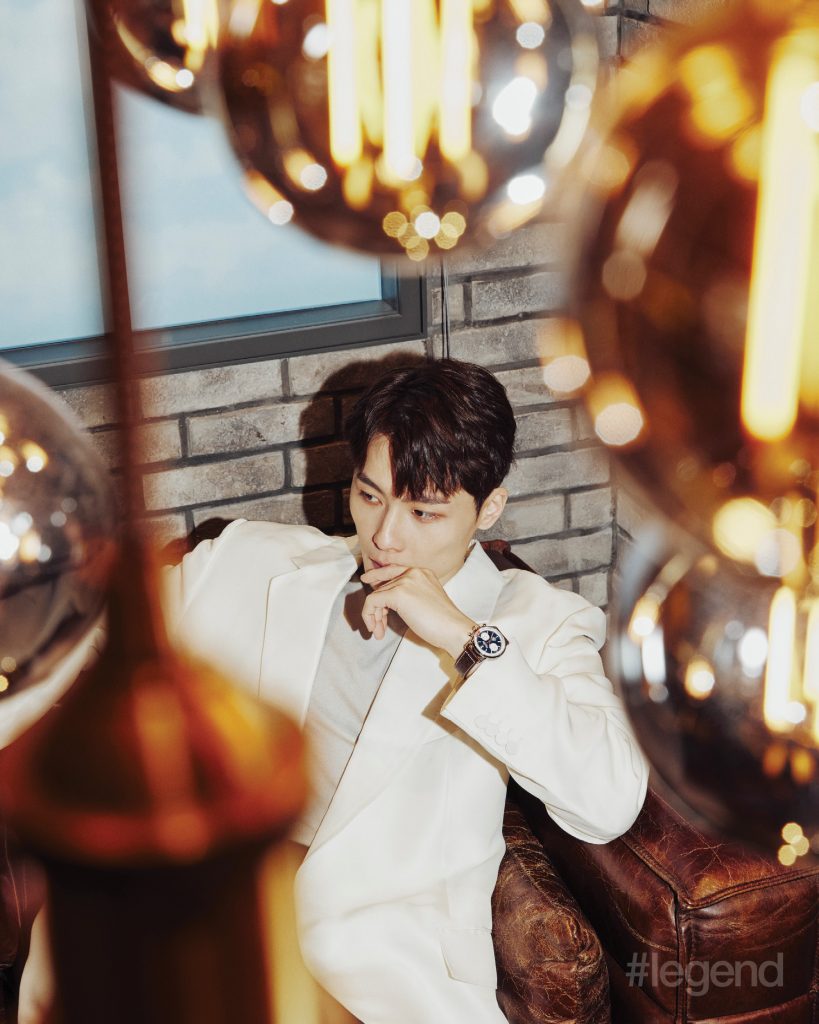 Even though the twins have already been acquainted with Yen through family connections before, working with the Ip Man star closely has clearly left an impression on them.
"He is a perfectionist and will often be the first on set and last to leave," recalls Bruce. "The rehearsals and shooting often went past schedule just to get everything just right," chimes in Chris.
With his work ethic ingrained in them, the twins have been finding ways to improve themselves. "I've been trying to learn how to do the splits, since that helps with your range of motion with kicking," shares Bruce, the more talkative of the two. He showed us an extensive list of exercises he does on the daily to achieve that goal. Chris is already a fitness enthusiast, naming basketball as his passion.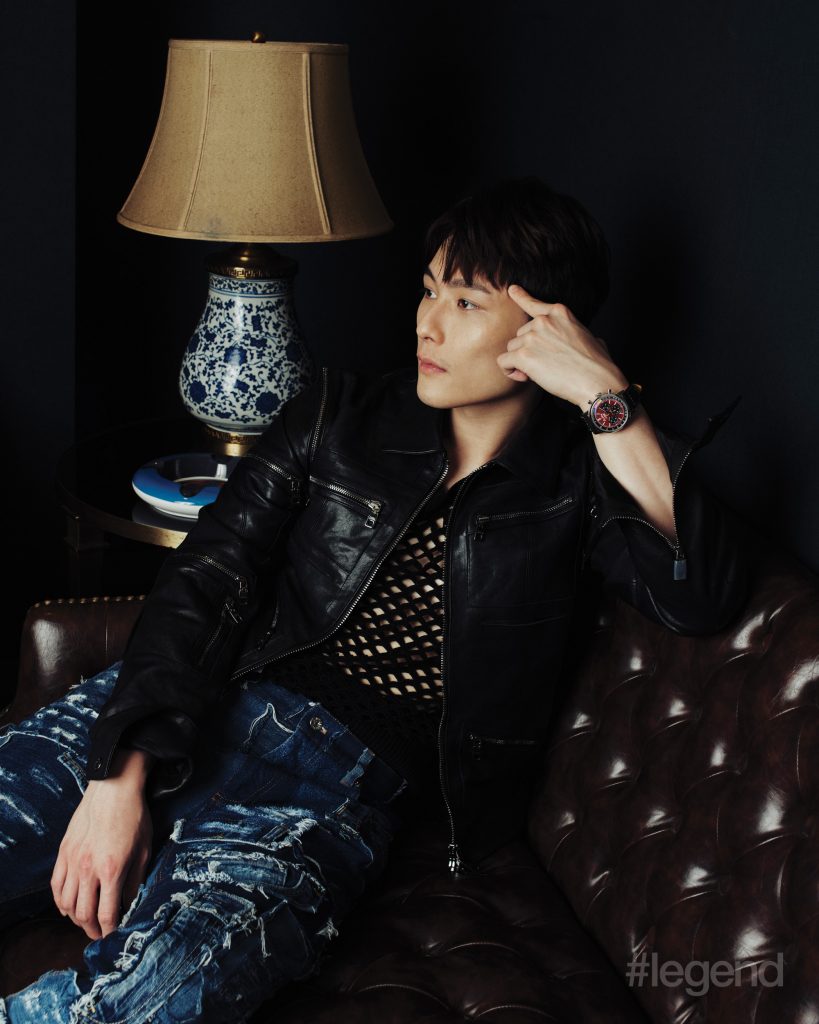 That's not all. The duo has also been taking vocal lessons in the past year to improve their singing, spurred on by a stint singing Faye Wong's classic Red Bean on TVB's Cantopop at 50. "Our father says that gaining life experience is key to becoming a better actor. We try to learn a lot, even the most random things because you never know when it might come in useful," says Bruce. Honing additional skills certainly doesn't hurt and the brothers, who are both avid fans of Eason Chen, don't rule out possibly venturing into music at some point.
The conversation quickly wanders to movies, as both are not only actors but took film studies as their minor (with sociology as their major) when they studied at UCLA. They are fans of Tarantino films, naming Django Unchained as their favourite from the director's oeuvre. In terms of upcoming flicks, they brought up the Greta Gerwig-helmed Barbie movie as one they are looking forward to. "I'm curious how they will deal with the character and of course, Margot Robbie and Ryan Gosling [are] in it," says Chris.
Also see: #legend100: Chris Tong offers a glimpse into his winter wardrobe
Watching movies also fuels their passion for acting. When it comes to roles, both are game to try on a variety of roles in TV, movie and even theatre projects. Bruce observes that theatre productions have increased in number as film projects have slowed and people are eager to get back to attending performances.
A quick glance at their Instagram pages shows that the brothers, with their chiselled good looks and glamorous getups, each boast a healthy number of followers on the platform. More content creation might be in the works for other platforms like YouTube in the future. "I actually want to start with vlogs because it is when your fans get to know you, relate to you the most, at least that's how I feel about them," says Bruce.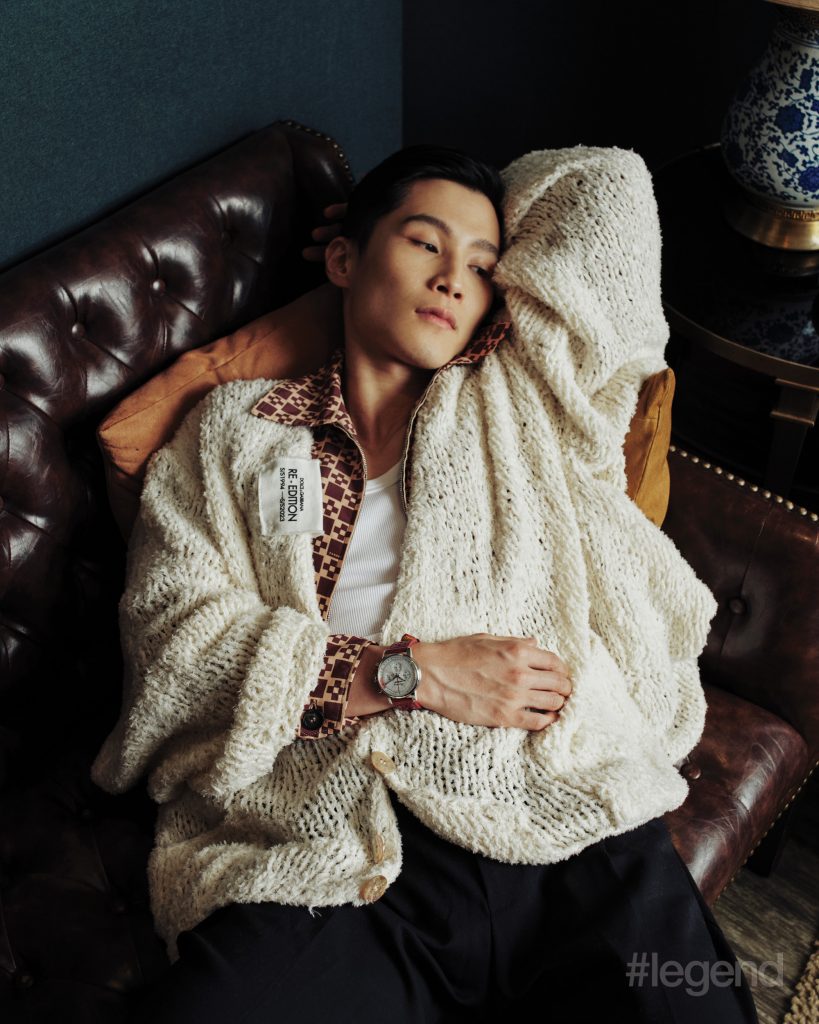 Rocking Breitling timepieces during their shoot for #legend, the brothers reflect on the time they have spent getting better at their chosen craft. The pair have tried to keep their acting chops sharp by running lines by each other or just filming themselves.
"Other than taking acting classes, we've just been watching all kinds of movies to observe different actors. We just try to learn everything that we think will help our acting and increase our chance of getting cast," says Bruce.
"Singing, for example, definitely helped us build a foundation on speech and rhythm, which is important in acting," opines Chris.
Sometimes just going back to the basics by studying also works. "I have been reading books by different acting coaches. My most recent read is The Power of the Actor by acting coach Ivana Chubbuck. it's interesting to see how every coach has a very different approach in acting and it's good to learn different styles," says Bruce. He admires the method acting approach "because it is the most natural" of all the different schools.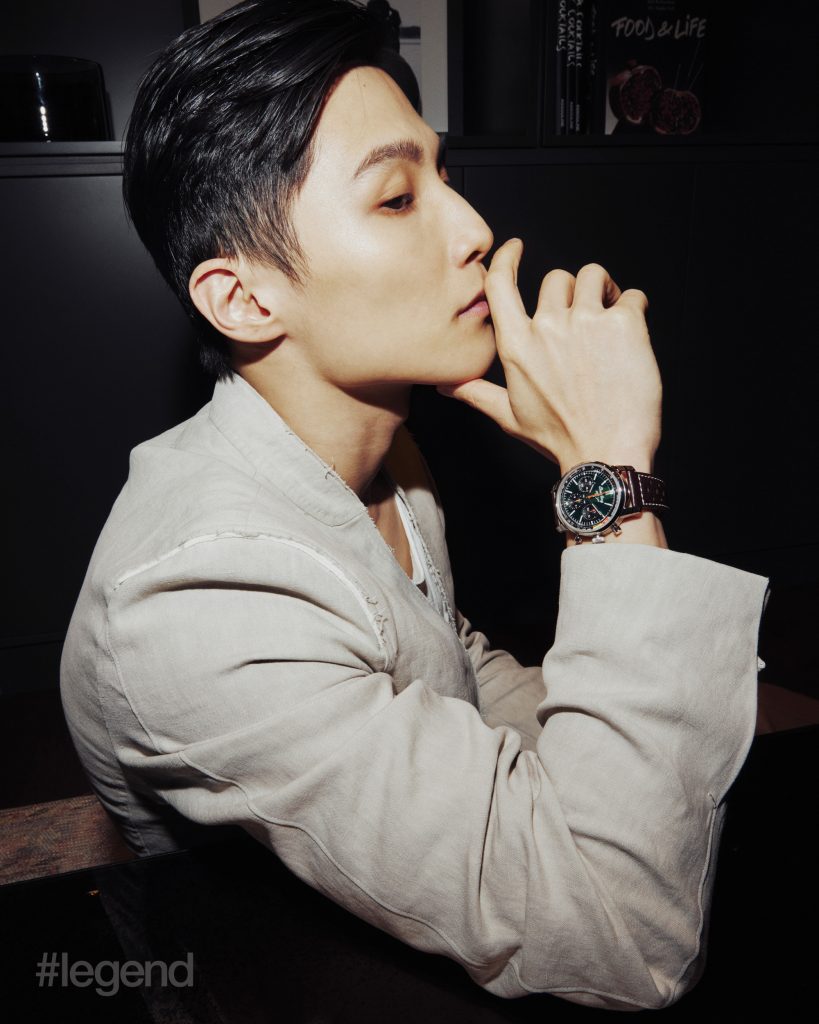 "To me, the biggest challenge is that compared to prior generations, as millennials we are too lucky because they have gone through much more than us, be it poverty, war, or other events. I think acting has a lot to do with life experience as it definitely adds depth to an actor," Chris adds.
But the freedom the current generation enjoys is also a boon. "I think we are in this 'slash generation' where people can have multiple identities and careers, which is a good thing because it is a good way to expand your interests and horizon," says Chris.
Though the brothers support each other fully, they are keen to explore and develop as serious thespians separately. "As much as we would like to motivate and support each other, I believe eventually we will have to part ways instead of doing everything together, we have been together all our lives and as we get older, we try to be as different from each other as possible and want people to see us as two entities," says Chris.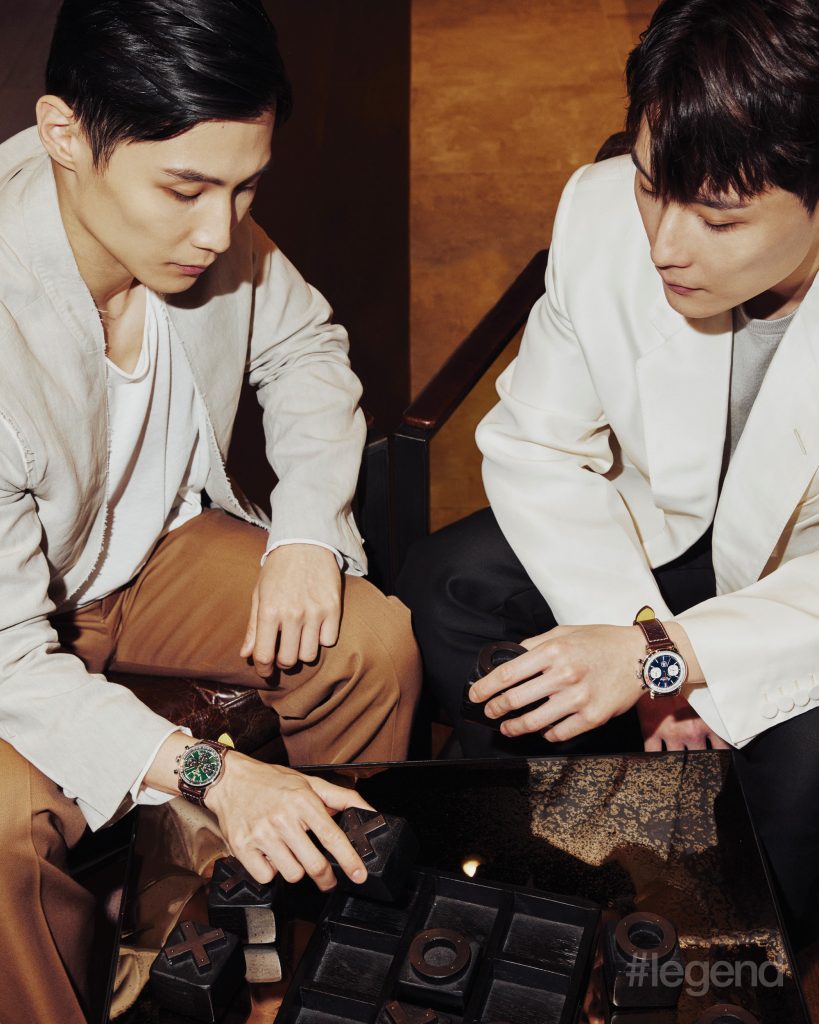 "I think being in separate environments will push us to see more and grow faster as a person rather than being dependent on each other," adds Bruce.
While the journey of an actor is always a tumultuous one, even with parents and mentors that are established in the field, the twin brothers are keen to make their mark in showbiz.
"I believe when you have a good mindset and attitude, good things will just come to you naturally," says Bruce. "You just have to love what you do. Otherwise, none of it would be meaningful in the first place."
CREDITS
Creative concept and production / #legend
Creative direction / Zaneta Cheng
Photographer / Max Chan Wang
Videographer / Billy Elvis
Assistant / Sun
Stylist / Perpetua Ip
Stylist assistant / Beryl Lam
Make-up / Angel Mok
Hair / Hillnex Lee
Make-up / Jovy Chai
Wardrobe / Zegna, Fendi, Sandro, Dolce & Gabbana, Dunhill
Venue / Breitling – Central Entertainment Building
Venue / Bertie Hong Kong
Watches / Breitling
Also see: Digital cover: Louis Vuitton x Bruce and Chris Tong