The new magic of Macau: What to do, where to go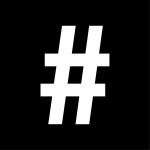 By: David Ho
February 16, 2023
With borders finally open, popping across the border to Macau for a quick getaway is now possible again, be it through a ferry or via the Hong Kong-Zhuhai-Macau Bridge.
The Macau Government Tourism Office has plenty of treats in place to entice Hong Kongers over. The Macau Treat tourism campaign has already drawn many in with promises of free return rides as well as dining and shopping vouchers.
The Las Vegas of Asia may be known for its many swanky casinos but in the last three years, it has added quite a few new attractions to entice visitors.
Hotels
Grand Lisboa Palace Resort
In 2021, another newcomer to the luxury accommodation scene in Macau would be the Grand Lisboa Palace Resort.
The HK$39 billion (US$5 billion) integrated resort comprises three hotel towers, namely the Grand Lisboa Palace, The Karl Lagerfeld (designed by the late fashion icon it is named after), and the yet-to-be-opened Palazzo Versace Macau. Donatella Versace herself is said to be leading the fashion-inspired hotel tower.
The hotels at the Grand Lisboa Palace Resort seem to be the spot if you want to live and breathe fashion on your vacation.
Where: Rua do Tiro, Macau
Also see: A 100 year of Copacabana Palace in Rio de Janeiro
The Londoner Macao
The Londoner Macao opened in 2021, a bold time to launch a hotel. The integrated resort promises to bring the "best of London" to the city.
It is obvious from the exterior, which consists of a massive replica of the UK Houses of Parliament and a Big Ben that matches the height of the real thing. The facade also lights up every hour.
It continues full-on with the British aesthetic, complete with a replica of London's Shaftesbury Memorial Fountain housed in a stained glass atrium and Victorian-era lampposts.
The "best of London" apparently also means all things David Beckham. There are 14 suites dedicated to his "discerning style and sophistication", along with football memorabilia.
The 5,989-room complex is divided into two new all-suite hotels – The Londoner Hotel and Londoner Court – alongside Conrad Macao, St Regis Macao and Sheraton Grand Macao.
Where: Estrada do Istmo. s/n, Cotai, Macau
Also see: #wellness: Hotel offerings for mind and body
Attractions
TeamLab Supernature
Even if you are unfamiliar with TeamLab, chances are you would have seen the immersive art experience popping up on the gram.
As an international art collective of self-described "ultra-technologists", TeamLab is an interdisciplinary group of artists formed in 2001 in Tokyo, Japan. The group comprises a mix of artists, programmers, engineers, CG animators, mathematicians and architects who fill spaces with their digital art.
It's easy to feel like you are travelling through Avatar-esque worlds filled with crystals, life forms and even calligraphy. This highly anticipated installation has popped up all around the world before this permanent exhibition in Macau.
Where: Expo Hall F, The Venetian Macao, Estrada da Baia de Nossa Senhora da Esperanca
Studio City Water Park
Save this for summer 2023. Set to reopen on warmer days, Studio City Water Park will be where one goes to – quite literally – make a splash.
With the Highpoint Twister, the park claims to have "Macau's first and only 20-meter high, 5-slide ride tower featuring a zero-gravity freefall and an incredible 360-degree high-speed bowl."
The park opened in 2021 on the rooftop of Studio City's casino and has something for everyone, be it thrill seekers or families.
A second phase of the project is currently in the works and will add an indoor water park to the mix. The park is expected to spread over 250,000 square metres (62 acres) by then.
There is free admission granted for children below 0.9 meters so those with young kids can keep that in mind.
Where: MO Level 3, West Wing, Studio City, Estr. do Istmo
Restaurants
The Conservatory
The latest dining addition at the Sheraton Grand Macao, The Conservatory joins three dining concepts in one spot, namely Three Bottles, Chaan and The Sweet Shop.
The menus at these places are designed to connect to one another, offering everything from British dishes (at Three Bottles), Cantonese cuisine (at Chaan), sweet treats (at The Sweet Shop obviously), and a wide selection of beverages.
Chaan and Three Bottles are cleverly connected by a café corner called The Tea Room, as tea is what unites both British and Chinese cuisines.
Guests are allowed to order from any of the menus, wherever they sit.
Where: The Conservatory Level 1, Sheraton Grand Macao
3 Sardines
Macau is known for its Portuguese influence so it would be amiss not to try some of the cuisine from that side of its history.
3 Sardines specialises in petiscos, which are basically a Portuguese version of tapas. The portions make for perfect sampler sizes so one can savour a number of different dishes without filling up on just one. Some highlights prepared by Portuguese chef Pedro Almeida include grilled peppers, octopus salad, and beef cubes served with pickles.
The two-storied restaurant has a dim and cosy vibe.
Where: 34 Rua de São Roque, São Lázaro, Macau
Also see: Celebrated Macau steakhouse The Kitchen is a must-try for both meat and seafood lovers