Il Divo's Steven LaBrie talks music, touring and being the newest member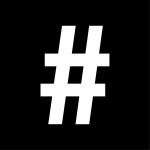 By: David Ho
October 16, 2023
Pop-pera quartet Il Divo is set to perform in Hong Kong on 15 Nov. Its newest member Steven LaBrie chats with David Ho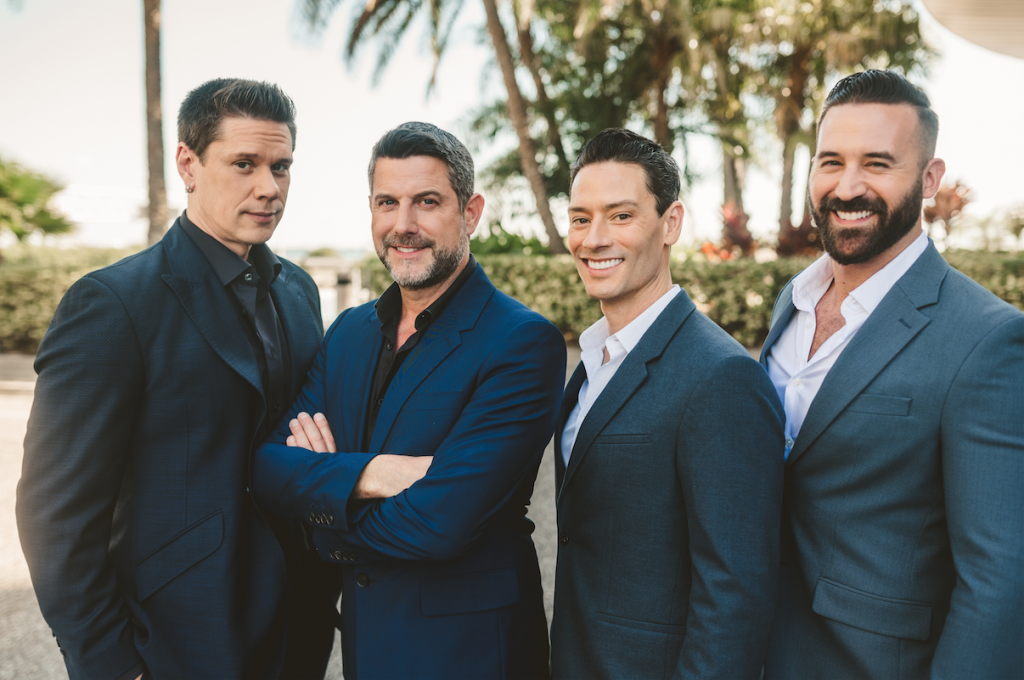 Il Divo is ready for A New Day, as indicated by their global tour of the same name. It's a fresh start for the classical crossover vocal group not just with the tour, but also with a new member in tow. Two years after the tragic passing of Carlos Marín from COVID, Il Divo officially welcomed Steven LaBrie as a full member of the quartet in August 2023.
The 35-year-old baritone from Dallas, Texas is no stranger to the group. He has already filled in for Marín since last year on two other tours. But his association with the vocal group actually dates back quite a bit. "I met David (Miller, an Il Divo member) and his wife Sarah Joy 10 years ago in the Caribbean at a music festival called the St. Barts Music Festival, where I was doing a concert. We had a great time, we sang together, and kept in touch throughout the years. In 2020, we even recorded a duet together for his solo album," he says.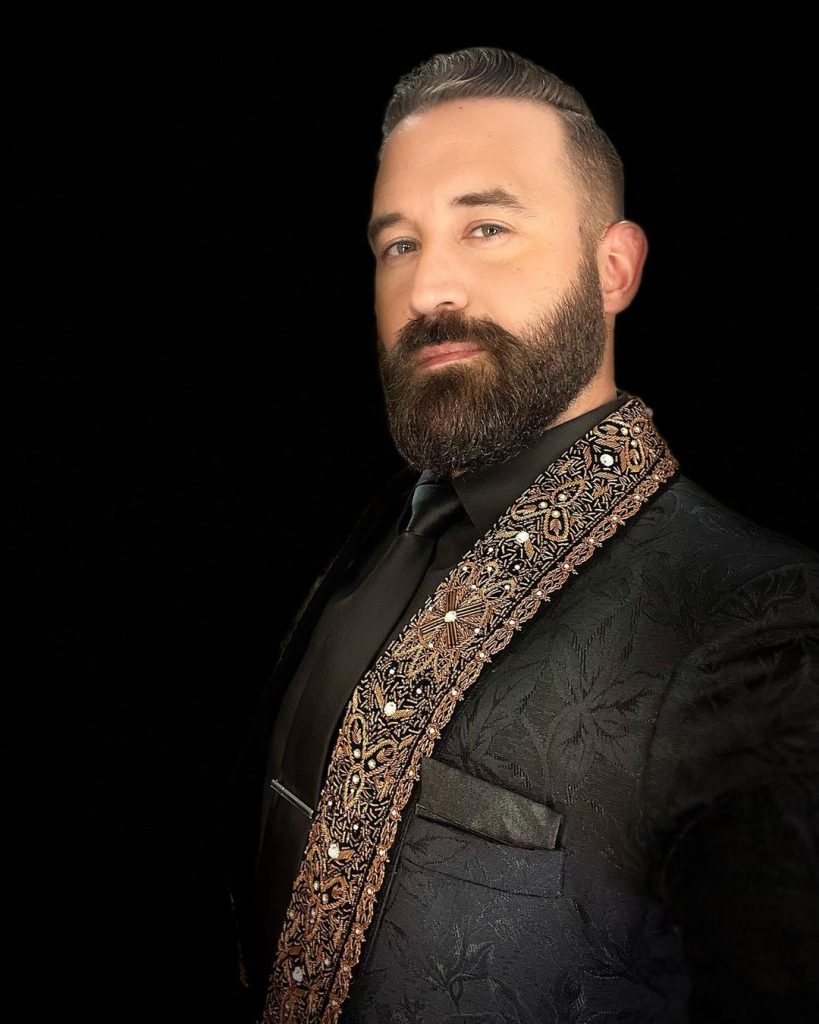 Then the pandemic happened. "When Carlos fell ill in December 2021, David reached out to me and asked if I was interested in covering for him on tour for a few months. I said "sure, I'd be happy to help out in any way I can." Then he passed away suddenly, which was a surprise to everyone. So it turned into a memorial tour for him and I was happy to honour such an amazing artiste. We carried on with the plan and I met the other boys," says LaBrie.
"I had actually met them backstage in 2013 at one of their Il Divo concerts but they don't remember it," he adds with a laugh.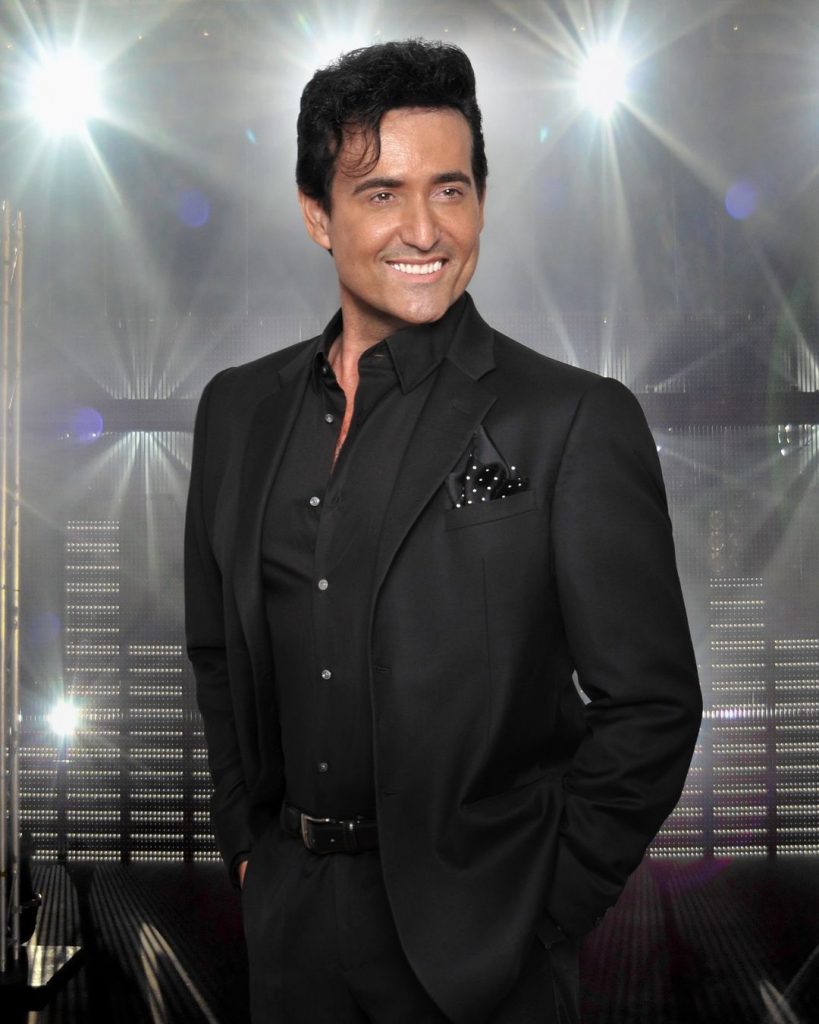 For the group, finding a replacement for a beloved member of almost two decades must have been daunting. It's clear that Marín will forever be missed. "On opening night of any tour, we always had a ritual where we would shake hands and say, 'Good luck. Here we go.' During the first night of our 'Greatest Hits Tour' we started shaking hands out of habit, and Carlos wasn't there. We finally let ourselves feel the emotion of loss," says Miller.
"However, the tour was incredible. We thought about the experience we were having with audiences and this communion of feeling, and of being human. We realized it could be a real turning point. It was a shot in the arm, and it felt like there was more to be discovered for Il Divo."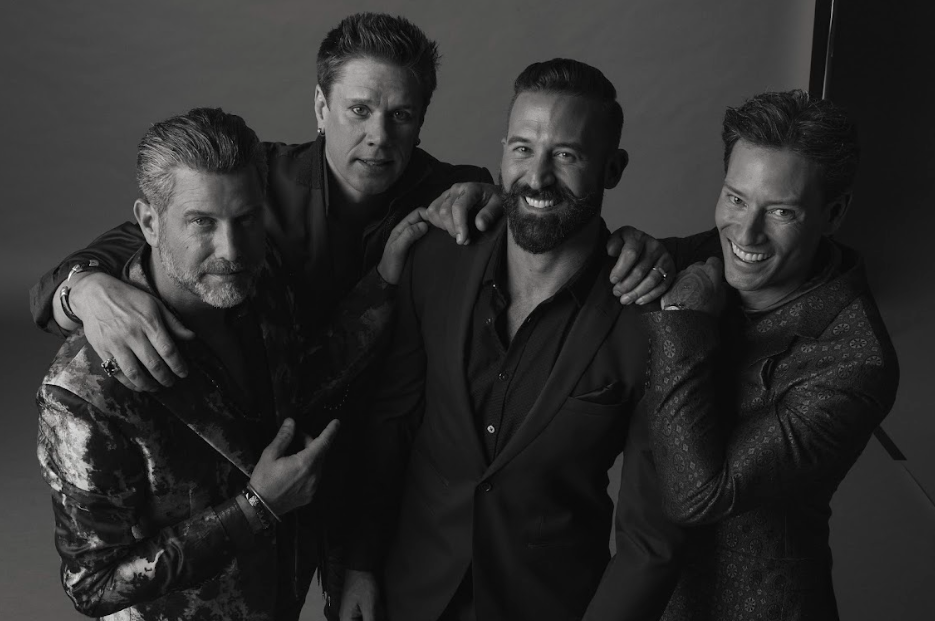 The vocal group was the brainchild of music mogul Simon Cowell of American Idol fame. They debuted in 2004 and have since sold over 30 million albums. LaBrie, who was a teenager when the group first made its impact, has been a fan from the start. It was love at first listen for him.
"The way I discovered them was I was walking through the CD section of a Barnes & Noble bookstore. I picked up the headphones to listen a sample of their first album. I heard amazing singing, beautiful voices and songs. I was 14/15 at the time, just starting voice lessons and singing. I loved it!" he says. "So I've known about them forever. When I got to know David, I finally got to attend their concerts and saw them twice that year. It was great! You really can't get better than four men singing Whitney Houston a classical way."
The late Marín was a particularly prominent member. The Spaniard was memorable for being the suave 'Latin lover' of the group and LaBrie is aware he has big shoes to fill. "He and I are so different. He has that sexy Spanish flair and I'm not really like that. I'm a more quirky, silly and the gay one. So I guess that's my role," he says.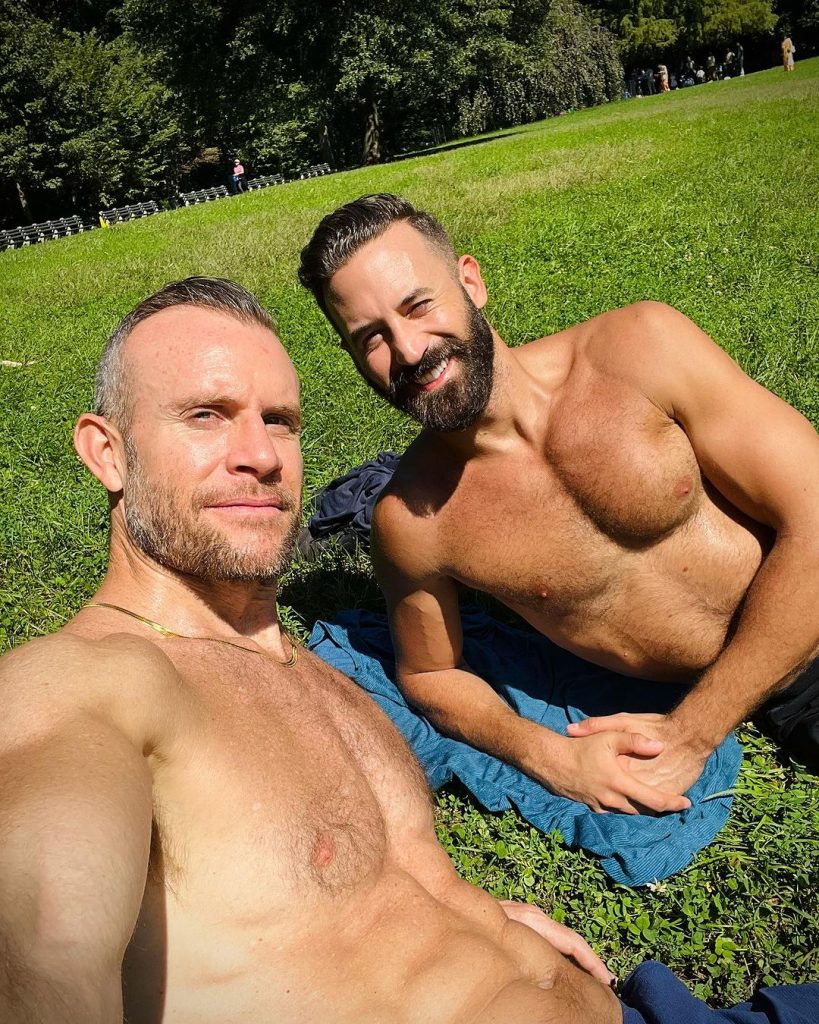 "I'm a first generation Mexican-American. So I fit in with the Latin community, the gay community, the straight women love because I can be their best friend… I don't really have a distinct role in the group, more like the little brother I guess." We joke that if this were the Spice Girls, he would essentially be Baby Spice, which he laughingly agrees with and points out how much he appreciates the members for welcoming him with open arms. It seems that appreciation goes both ways.
"Il Divo is this beautiful tapestry of different colors, so finding a replacement for Carlos seemed like an impossible task. Steven was up to the challenge, though. He sent us a recording, and we were blown away. It's a bit serendipitous. He was literally the exact same age we were when we started this 20 years ago," says Miller, who has dubbed LaBrie "a shoulder and a voice to lean on."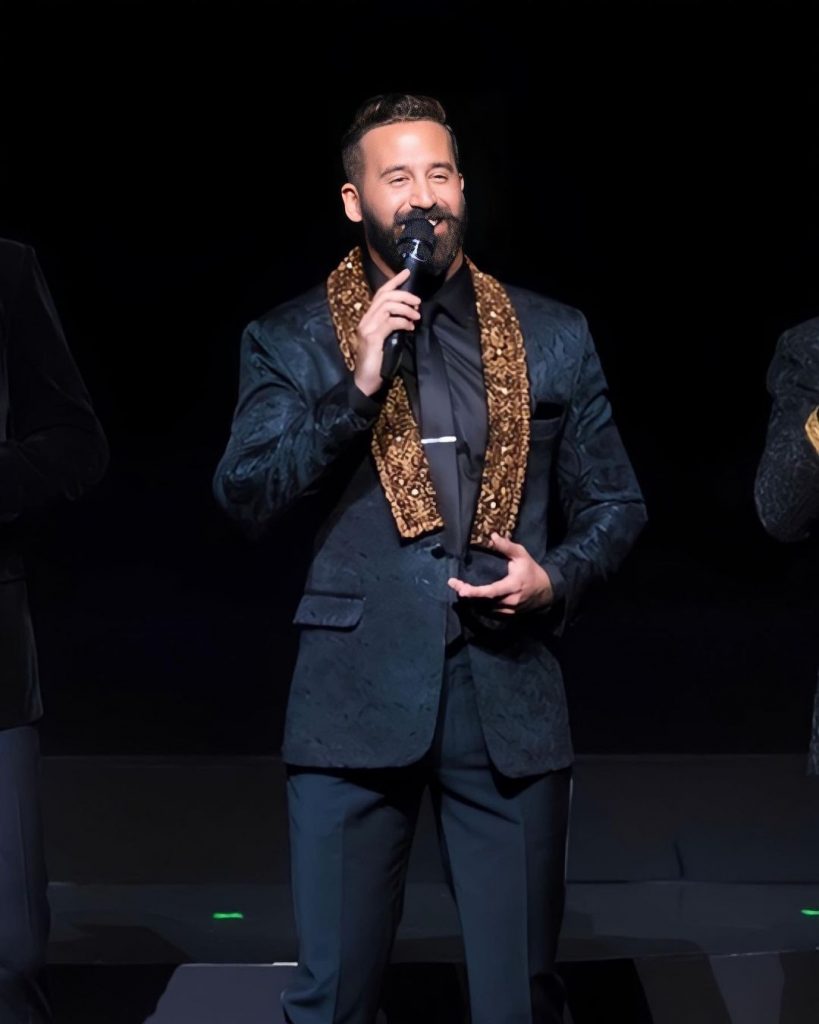 With LaBrie now part of the stead, it heralds a new era for Il Divo. The future marks the quartet's 20th anniversary along with a celebratory album and a Christmas EP preceding it. These will all mark his first recorded works as part of Il Divo. He tells #legend that a new single will be dropping soon and that the album will "contain a few surprises" in the form of "some unexpected songs with modern twists." With LaBrie's addition bringing new energy to the group, we are definitely intrigued to see what comes our way.
LaBrie grew up in Texas and went to see La Bohème the opera on a school trip when he was 11. He was so touched by the production that he made up his mind to be singer after that and started taking voice lessons at 14. Though he has dabbled in various style, he found himself constantly drawn to classical music.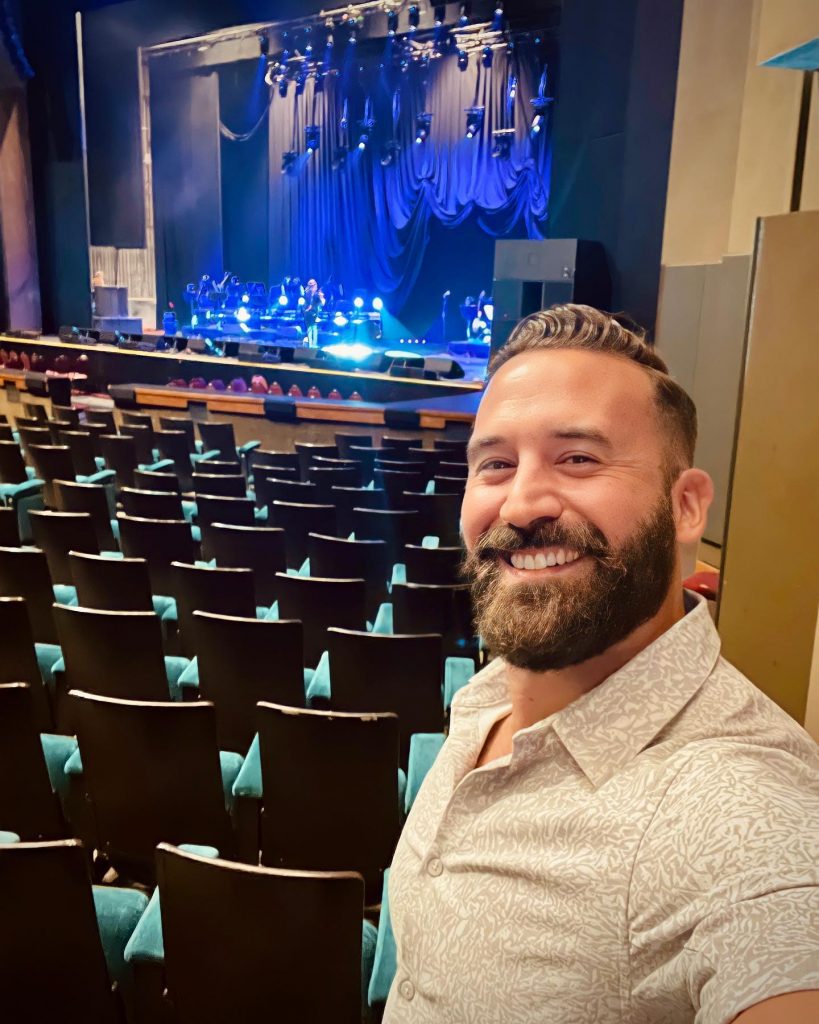 Nonetheless, he keeps a variety of artistes on his playlist. He cites Mexican artists like Luis Miguel, Javier Solis, and Selena as favourites while showing love for pop's most prominent belters like Whitney Houston, Celine Dion, and Christina Aguilera. LaBrie also enjoys modern classical crossover instrumentals, cello music, and healing frequencies at 582 hertz for meditation.
Film music has also been on his radar. During the pandemic, he was going through the works of Italian composer Ennio Morricone and fell in love with Gabriel's Oboe, the theme song he wrote for the 1986 film The Mission. The song provided the software engineering graduate with much comfort through the challenging years of the pandemic, when singing opportunities had dwindled.  
When LaBrie joined Il Divo on tour, they decided to introduce him by letting him sing the whole first verse of Nella Fantasia. As it turns out, the Italian song is based on Gabriel's Oboe. So it was a full circle moment for LaBrie, who is now a full-fledged member and on tour with them.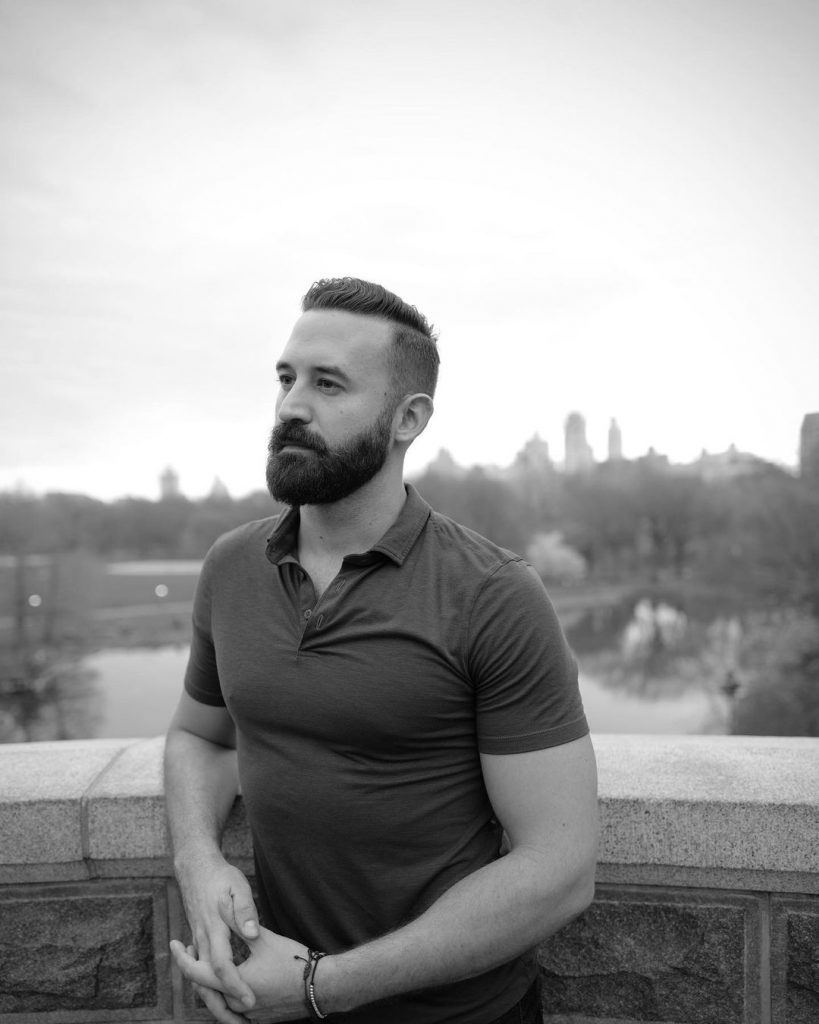 The singer has visited the Fragrant Harbour before, having performed with Hong Kong Opera in 2017. "I spent three weeks there with Hong Kong Opera. Rehearsals were intense but I did try to get out and eat the food and walk around. I love the nature in Hong Kong and the elevated sidewalks. I remember crossing onto Hong Kong island and seeing the huge trees everywhere. The city has such a bustle and energy, even more so than New York! It's on a bigger scale," he says.
He's excited to return and promises that Il Divo fans are in for a treat, as they will bring out songs from their catalogue that haven't been performed as much before, like Passerà from Il Divo's debut and Everytime I Look at You and his personal favourite, Wicked Game (Melanconia).
LaBrie's love for and excitement in joining Il Divo resonates with us, as it is precisely why the group has been around for so long and loved by many.
"Il Divo is so impactful. Four men singing in this virile, masculine way operatically. The power of the human voice with incredible melodies, it can't get better than that."
Il Divo's A New Day Tour comes to Hong Kong on Nov 15 at Starhall, Kitec
Also see: Cracking Miz Cracker