Christmas gift guide: 10 incredibly cute gift ideas for pets in Hong Kong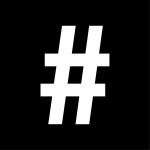 By: Rachel Read
November 30, 2020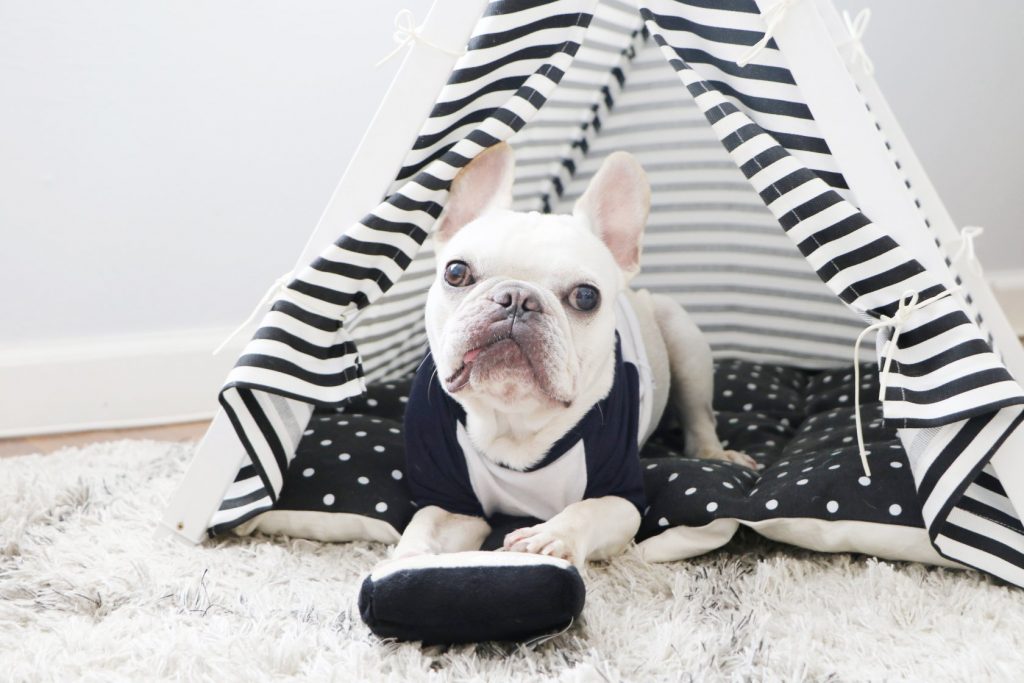 We all deserve a little indulgence at Christmastime, and our pets are no exception. If you're looking to spoil your furry friend this festive season, we've rounded up some of the cutest, quirkiest gifts for rawrsome pups and purr-fect cats – so put your paws up and get shopping.
Take a bao: ZippyPaws Toy
Who doesn't love a good xiao long bao? Now your pets can join in the yum cha action with this fun soup dumpling toy from Californian brand ZippyPaws. This high-quality interactive toy features a plush dim sum steamer basket with three super-cute squeaky dumplings inside – ideal for playing hide-and-seek with active pups.
Price: HK$130
Available from Pat A Pet
Drop the bass: Suck UK Cat Scratch Turntable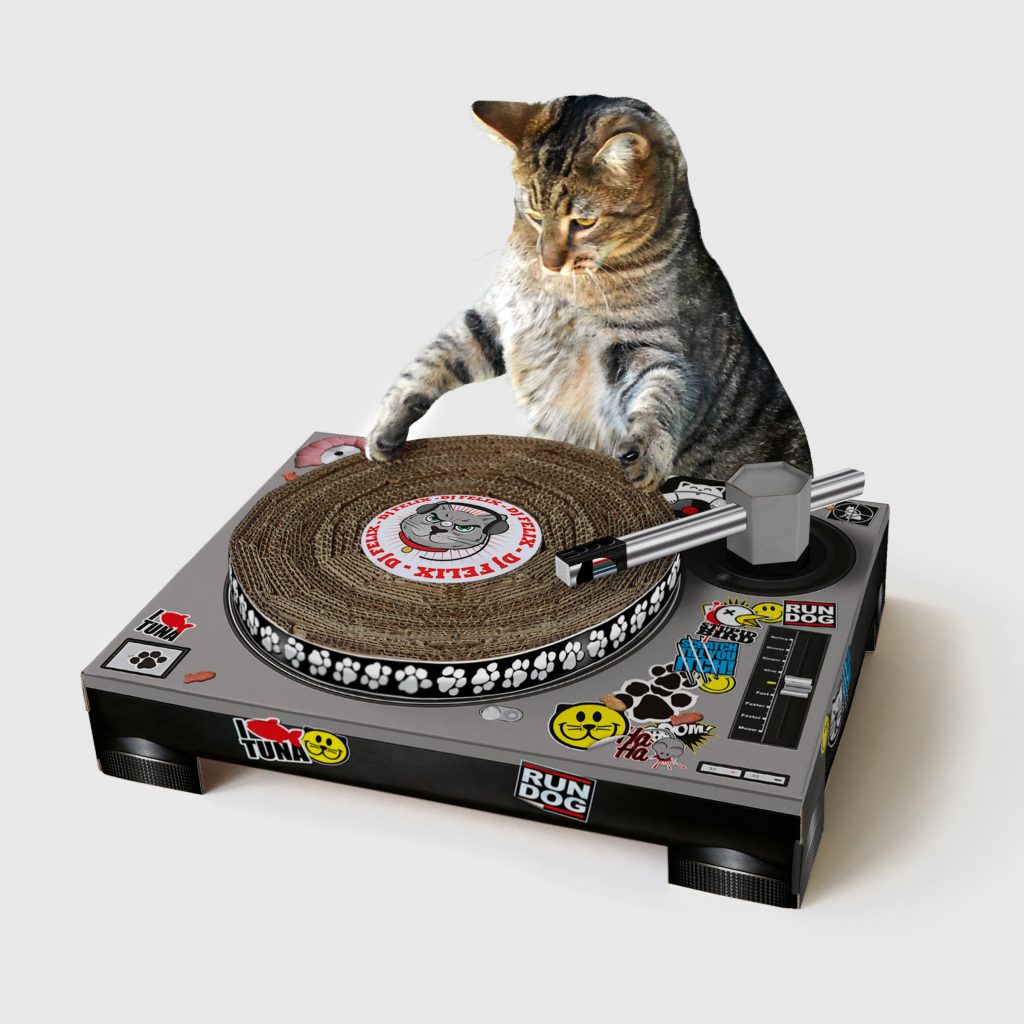 Calling all cool cats and kittens – this funky cardboard turntable is the perfect gift for your feline friends to sink their claws into. Featuring a moving tone arm and spinnable deck, it provides the ultimate outlet for cats to scratch up a storm… rather than scratching up your furniture. Dropping of sick beats optional.
Price: HK$195
Available from Homeless
Pet-a-porter: Bijou & Co. Accessories
Take a walk on the wild side and call the pup-erazzi for a high-fashion photoshoot with Bijou & Co's ultra-chic dog accessories. This Hong Kong-based boutique brand specialises in stylish matching sets of adjustable harnesses, leashes, collars, bandanas and poop bag holders, in a range of runway-ready leopard print designs, finished with heavy-duty golden hardware.
Price: From HK$100.69
Available from Bijou & Co.
Snug as a bug: TinyBitz x Gnocci & Goma Personalised Blankets
Snuggle up in style with a fabulous personalised pet blanket from homegrown gifting brand TinyBitz. Created in collaboration with luxe dog apparel label Gnocchi & Goma, these cosy cotton blankets are knitted to order in your choice of colour and font – with four quirky designs featuring frenchies, corgis, poodles or shibas to pick from.
Price: HK$648
Available from Tiny Bitz
A total snack: Baking Bark Christmas Cookie Box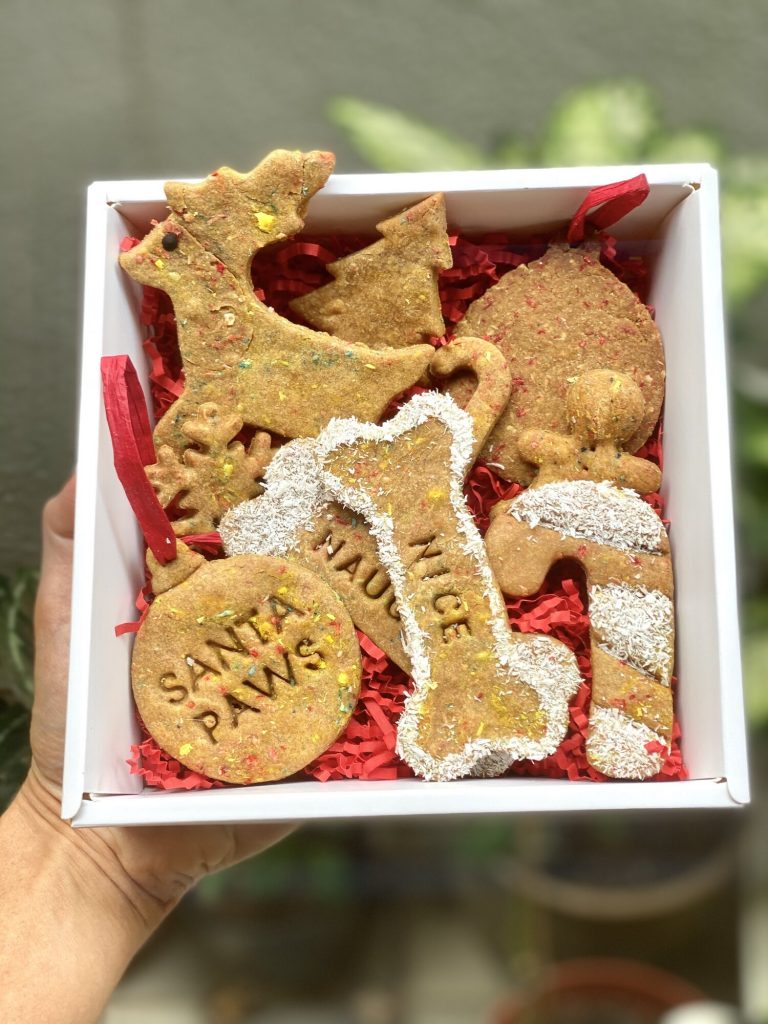 There's no need to put up with puppy dog eyes while you're feasting on Christmas dinner; thanks to Baking Bark, your critters can chow down on some delicious festive treats of their own. Their special Christmas box includes a variety of holiday-themed, home-baked cookies, made from only the best natural, organic and wholesome ingredients – plus a cute doggie Santa hat for that extra festive touch.
Price: HK$300
Available from Baking Bark
Carry on camping: Dog & Teepee Pet Bed
Coachella might have been a non-starter this year, but the spirit of glamping lives on with these super-stylish teepee pet beds. Handcrafted in a range of styles and sizes to suit every kind of critter imaginable, they can also be personalised with your furry friend's name – making them the perfect, photogenic hideaway for pet power naps galore.
Price: HK$651.38
Available from Gifts Less Ordinary
A clean start: Kiehl's Cuddly-Coat Collection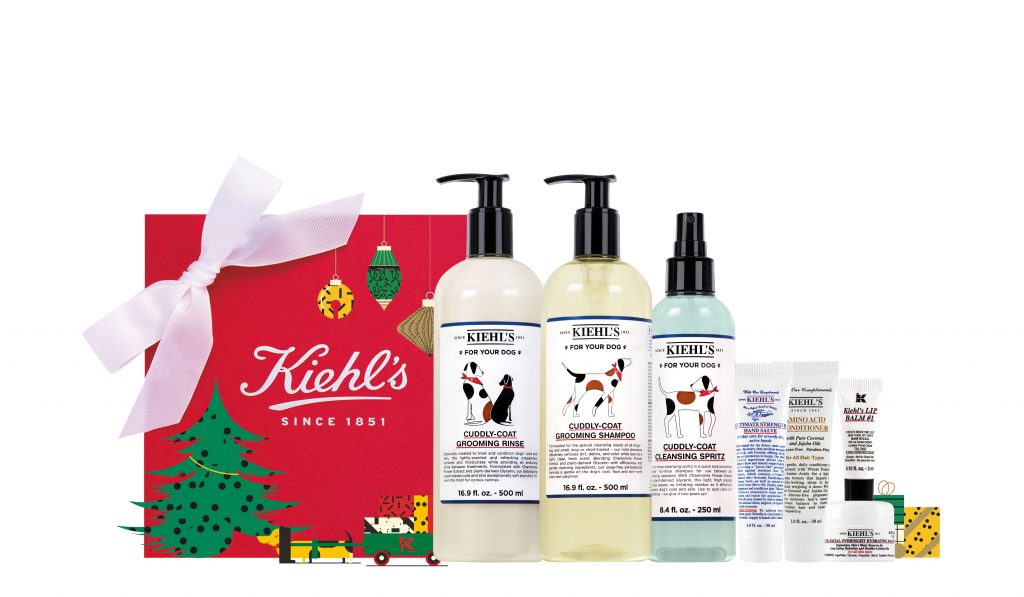 Ensure your pup scrubs up nicely with the help of Kiehl's Cuddly-Coat collection. This pampering set from the much-loved American line features a gentle shampoo, detangling conditioner and grooming spritz formulated especially to keep dogs feeling fresh and clean – plus some mini skincare treats like lip balm and hand cream so their humans don't feel left out either.
Price: HK$535
Available from Kiehl's
Take a chill pill: Gentle Bro CBD Set
2020 was the year that Hong Kong discovered CBD – and with its pain-relieving, relaxation-enhancing properties, it's no wonder that our pets wanted in on the act too. Local lifestyle brand Gentle Bro's special festive CBD set for pets features scrumptious beef-flavoured chews and an all-natural oil tincture, delivering everything your four-legged friends need for a truly chilled-out Christmas.
Price: HK$560
Available from Gentle Bro
Say cheers: Woof & Brew ChamPaws
If you're cracking open the champers this Christmas, make sure your pet doesn't miss out on the fun with a cheeky tipple of their own – non-alcoholic, naturally. Woof & Brew's award-winning ChamPaws refreshment for cats and dogs is packed with minerals, vitamins and antioxidants, and can be served over pet food or enjoyed as a stand-alone drink… bottoms up!
Price: HK$59
Available from Pet Line
All dressed up: Etsy Pet Christmas Outfits
Is it even a holiday if you haven't dressed up your pet in a ridiculous seasonal costume? Christmas might just be the best costume opportunity of them all, and the virtual shelves of local Etsy store DangShunPet2 are positively bursting with adorable festive outfit ideas. Whether you want to dress your pet as a reindeer, Christmas elf, Santa or Chinese opera character, they've got an #instacute outfit to fit the bill, with (sleigh) bells on.
Price: From HK$34.65
Available from DangShunPet2
See also: Christmas gift guide: Jewellery for every style and personality