Musée Atelier Audemars Piguet interweaves tradition with innovation
August 11, 2020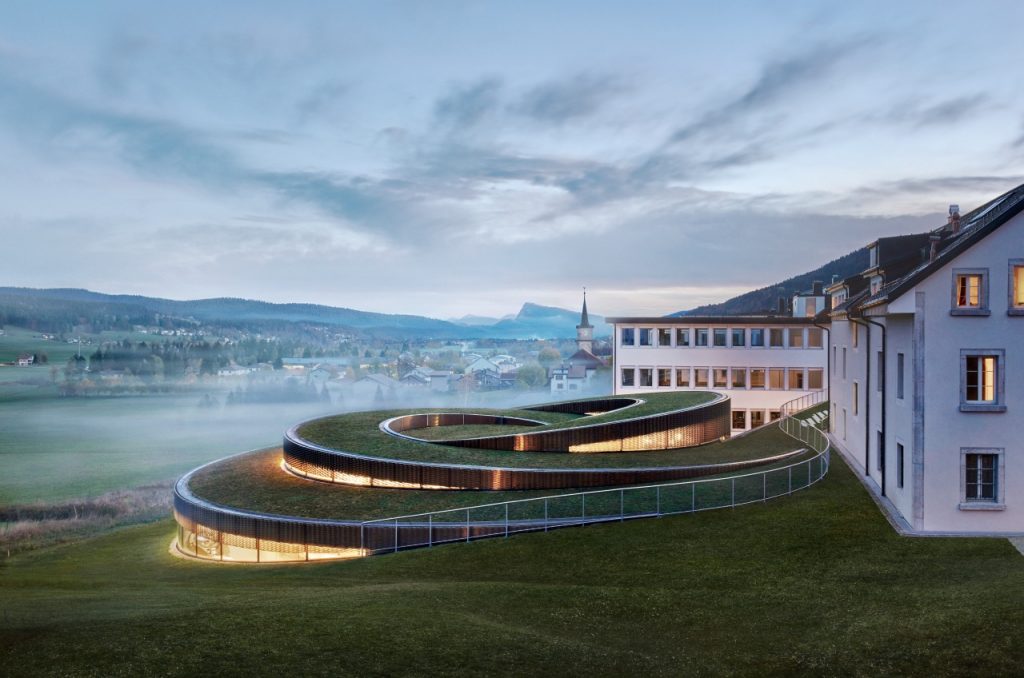 Have you ever wondered what it'd be like to walk inside a watch? Designed to resemble the spring in a timepiece movement, Audemars Piguet's new spiral-shaped museum Musée Atelier Audemars Piguet opened its glass doors to the public on 25 June 2020. The Musée Atelier stands in Le Brassus, a modest village nestled in the Vallée de Joux, where the story of Audemars Piguet began in 1875.
Avant-garde engineering meets ancestral savoir-faire
The contemporary spirals of the new museum flank the vernacular architecture of Audemars Piguet's original workshop, which has been preserved and recovered based on archival materials. This unique structure was conceived by Danish architectural firm Bjarke Ingels Group (BIG) and realised by Swiss architecture office CCHE.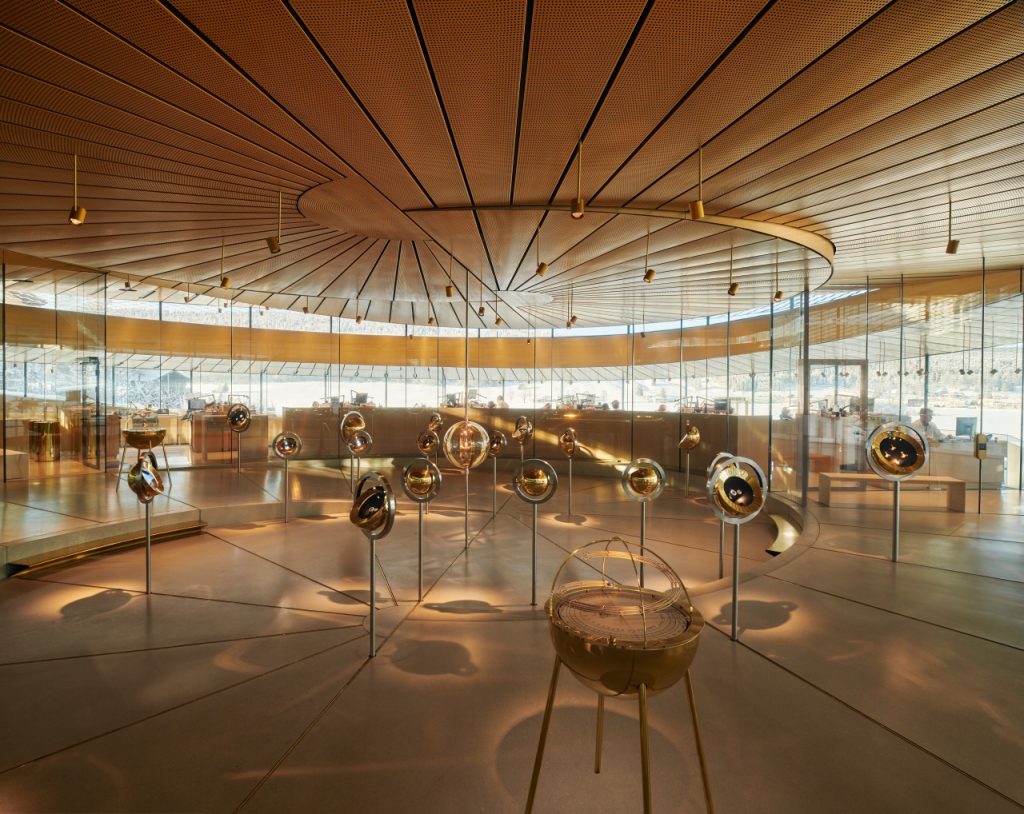 The museum path converges clockwise towards the spiral's centre, then unwinds in the opposite direction, allowing visitors to circle the building as they would in the spring of a real watch. Through the showcase of some 300 timepieces, the museum's collection brings over 200 years of watchmaking in the Vallée to life.
The visit culminates at the centre of the spiral, where the Universelle (1899), one of the maison's most complex watches ever produced, is displayed. The Musée Atelier experience is further enhanced by automata and kinetic installations, infusing mechanical innovation into the museum's historical narrative.
"The Musée Atelier honours the Audemars and Piguet families who were part of a very long tradition of watchmaking. The new space, together with the traditional workshop, make for the perfect meeting place where visitors can engage with us and our watchmakers, whilst learning about the brand and the history of watchmaking in the region."

Sébastian Vivas, Audemars Piguet's Heritage and Museum Director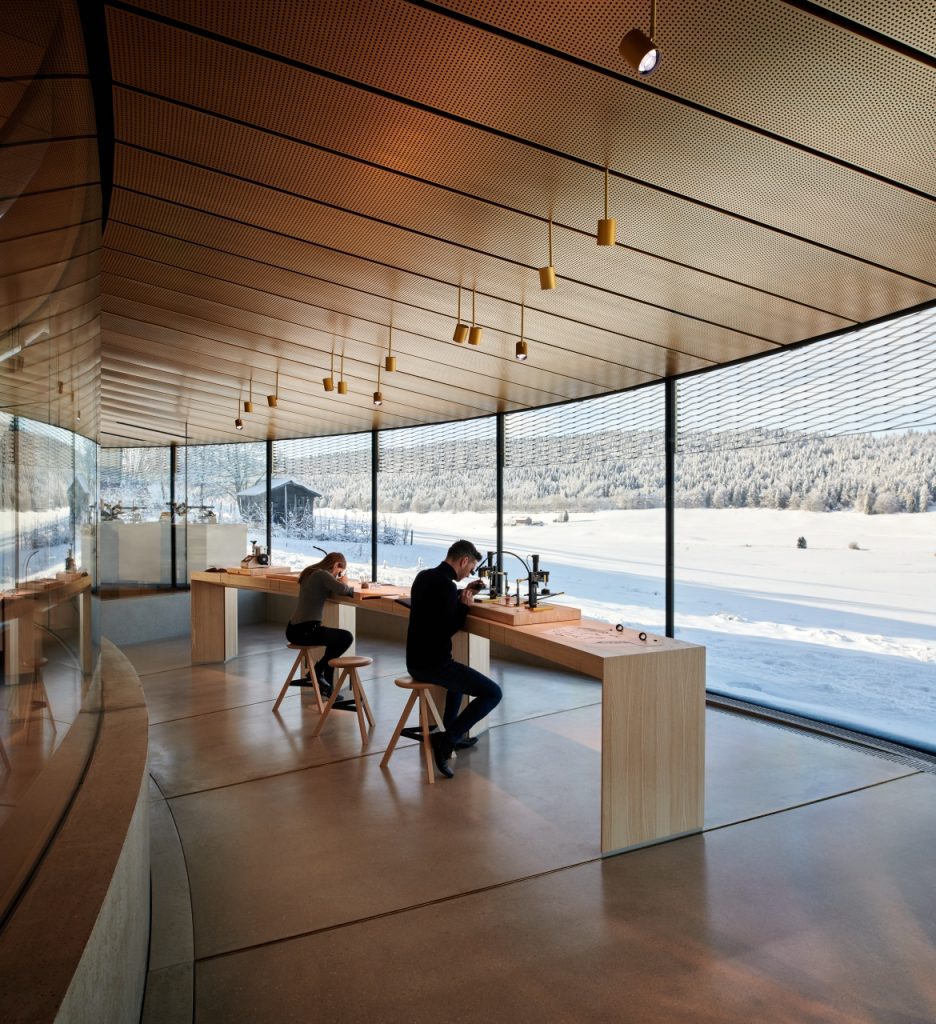 Alongside three workshops where visitors can observe the work of artisans and watchmakers in real-time, visitors are also invited to try their hands at watchmaking techniques such as satin brushing and circular graining.
Environmental sustainability and the arts 
Not only is its structure energy efficient, the Musée Atelier also houses the Audemars Piguet Foundation, which has contributed to forest conservation since 1992. Commissioned artworks by Dan Holdsworth, Quayola and Alexandre Joly are currently being exhibited in the museum to celebrate its opening, reflecting the creative exchange the Manufacture has fostered between Haute Horlogerie and contemporary art since 2012.
Immerse yourself in the past, present and future of watchmaking at the Musée Atelier Audemars Piguet. All visits are guided with tours starting from 2pm and 3pm respectively from Monday to Friday (pre-bookings required).
In light of the COVID-19 pandemic however, visits are currently limited to four people (excluding the guide) until further notice. Note that it is compulsory for visitors to wear a face mask inside the building, which will be made available at the entrance alongside hydroalcoholic gels. Only the guide will be allowed to touch and manipulate the museum's interactive elements.
For more information and updates on the museum's COVID-19 special measures, please visit museeatelier-audemarspiguet.com
See also: 5 luxury smartwatches that combine form and function