Belmond and Galleria Continua revitalise historical sites with art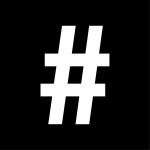 By: David Ho
July 21, 2023
Luxury hospitality group Belmond and contemporary art space Galleria Continua have rolled out art installations at seven luxury hotels for the second edition of Project Mitico. David Ho checks out the art and speaks to those involved in the collaboration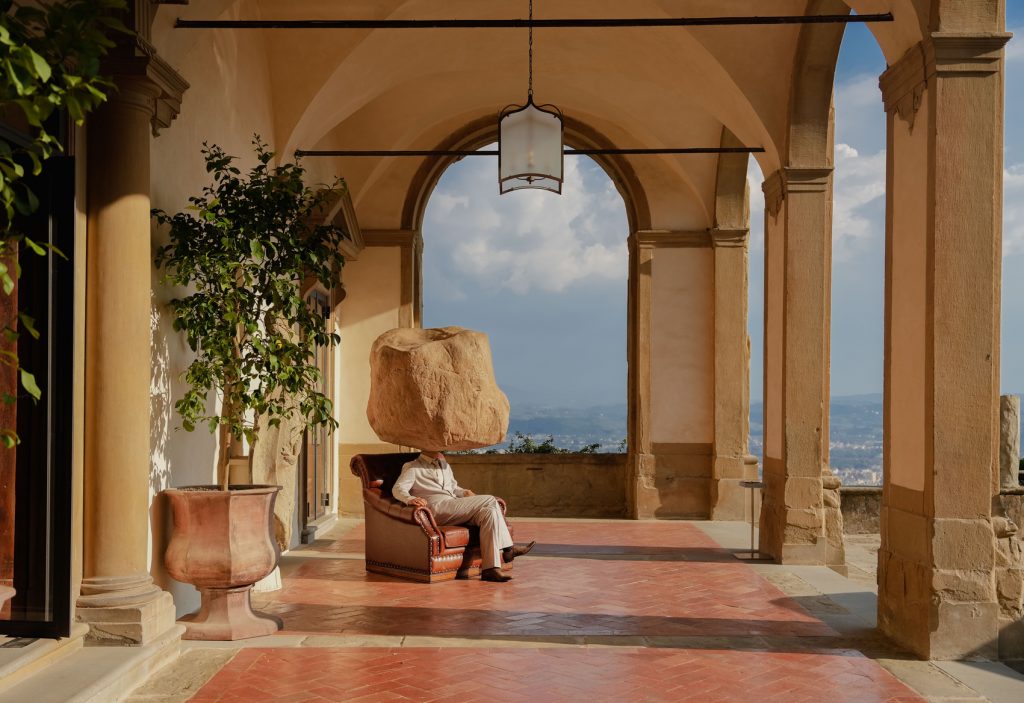 It's imperative that historical spaces not just draw on their rich heritage but also remain contemporary to keep themselves relevant. This, according to Galleria Continua's founder Lorenzo Fiaschi, was a guiding principle behind Project Mitico – a collaboration between the leading contemporary art gallery and Belmond that launched in 2022 with the work of four prominent contemporary artists taking over the grounds of some of the luxury hospitality group's most legendary hotels. Others involved concur.
"When we look at all our properties, we think about how they have such a position in history. But we also need to think about how we need to maintain that in the future, how to keep it alive," explains Anastasia Aya Aroukatos, Belmond's manager of global product communications, when introducing the second edition of the initiative, which presents works by seven contemporary artists across seven of Belmond's captivating grounds in Spain, Italy, the UK and Brazil.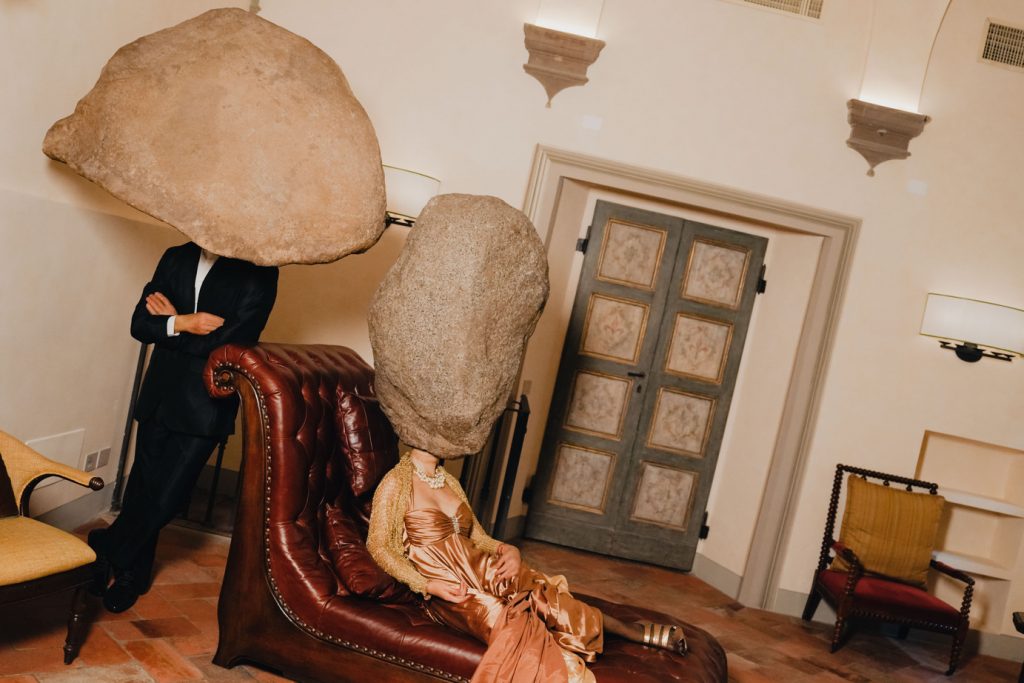 At two of the Belmond sites we visited, it's clear there have been different approaches tailored for each hotel. Villa San Michele in Florence, a former monastery dating back to the 15th century, plays host to sculptures from Chinese artists Sun Yuan and Peng Yu, known for their provocative work using a variety of mediums. The Identity in Space pieces consist of hyper- realistic sculptures of people seated on sofas and armchairs, with heads of large rocks. On first impression, the sculptures are a startling sight. But the physics and engineering of how the huge rock heads are attached to the life-like bodies invite further inspection.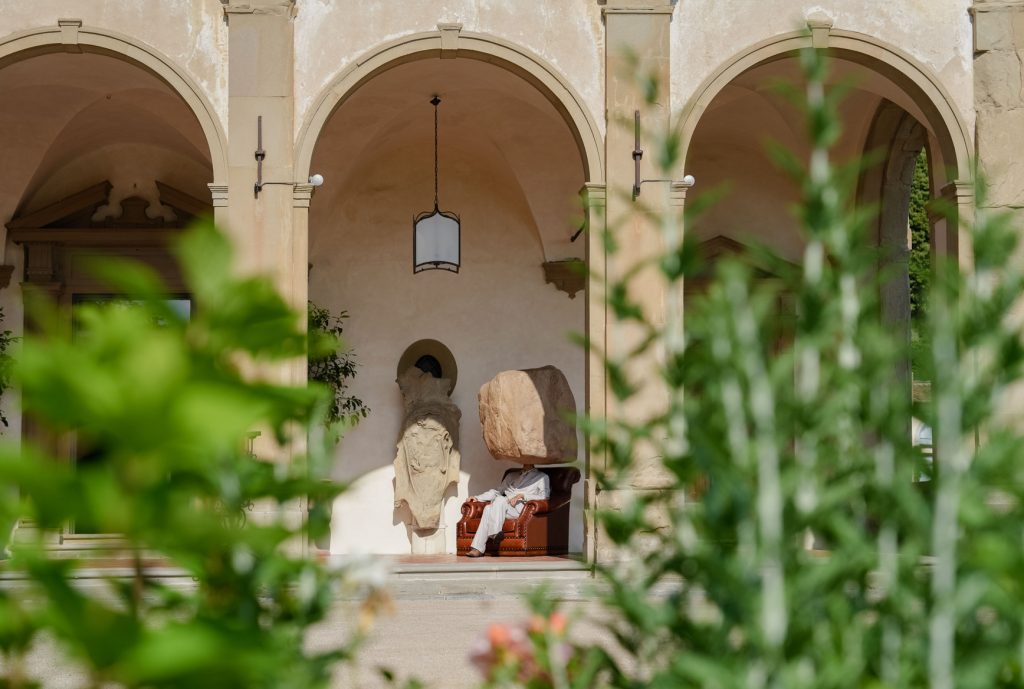 The artists explain the pieces were "initially conceived as a group of sculptures, representing a wealthy bourgeois family, and a group of 'things happening', performances made by children." But now, they've been repurposed to be artistic additions to Villa San Michele. "As time passed, the performances gradually disappeared, leaving only this group of sculptures. This shift illustrates the relationship between art and artwork, between artist and audience, between the origin and the legacy. What disappears represents the dynamic part of an artwork. Only the title remains, as a reminder, suggesting that what you see is not the whole work of art," says Sun Yuan.
One may say the gorgeous and historic setting of Villa San Michele has breathed new life and meaning into both the sculptures and the site. "The artwork can be exhibited anywhere and different environments bring different interpretations and theatrics to the sculptures. Villa San Michele is a really formidable place. The sculpture at the entrance of the monastery, seated under the arched doors, welcoming the clients with a huge stone head, is such a perfect and humorous picture," says Peng Yu.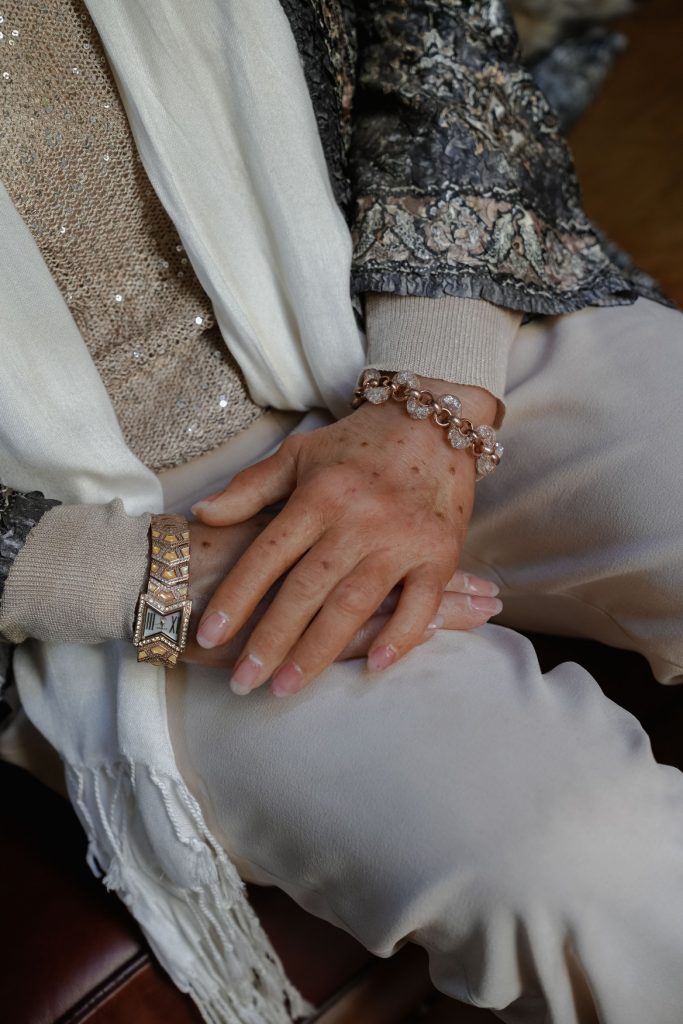 The sight of what seems to be wealthy people in a luxurious setting with rock heads that defy identification and communication speaks to our present-day impositions, in which wealth divisions and a preoccupation with social media blur and block our potential to connect. It's something that the artists themselves note.
"The amount of information exchanged between people is increasing, but is limited to the information that can be exchanged. This part of information that cannot be shared, cannot be recognised and therefore communicated. This is precisely what drives human behaviour, this is the part that cannot be shaken," says Sun.
"I hope everyone can recognise themself in it, because everyone is incomprehensible. We all try to understand the world and seek comprehension but at the end of the day, everyone is a stone," adds Peng.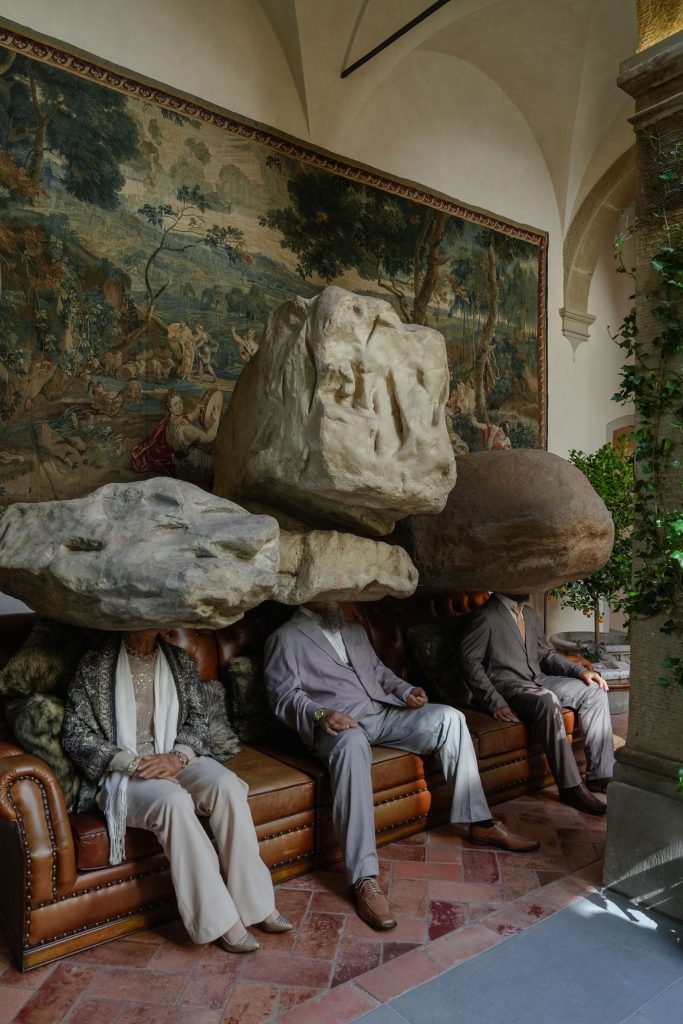 A luxury hotel seems like a surprising space to encounter such thought-provoking pieces. But for the Belmond group, it's part of the experience they want to provide. "We felt it was important to offer our guests and the people in Florence the opportunity to connect with contemporary art. We want those visiting us to experience not just great cocktails, dinner and views, but also something cultural," says Sofia Peluso, general manager for Villa San Michele.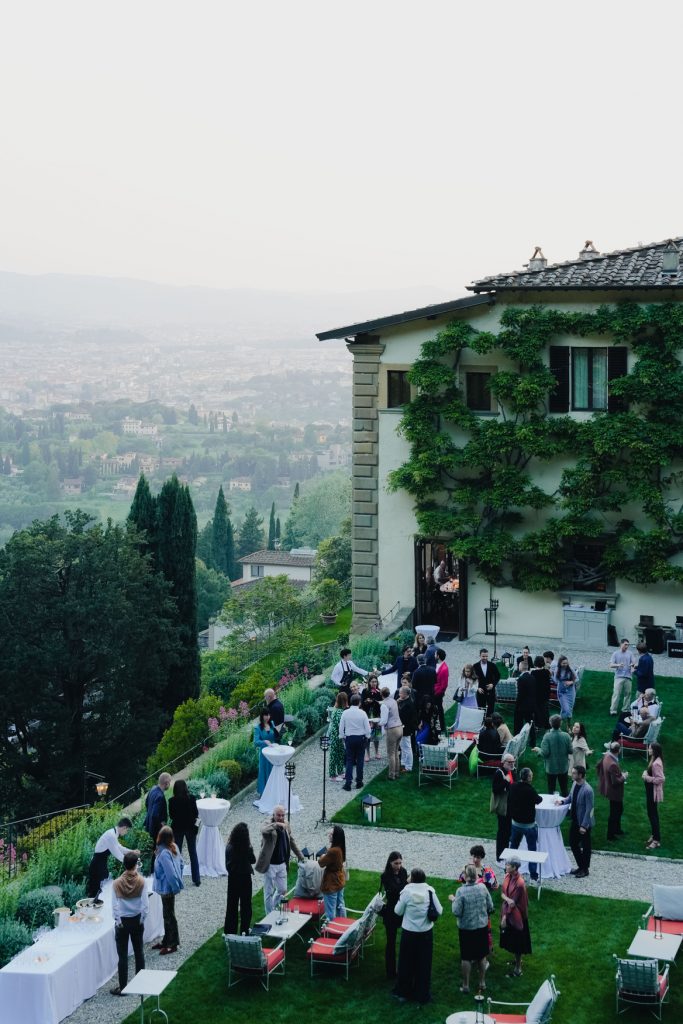 Also see: Sculptor Polo Bourieau on working with stone and life in Hong Kong
Enter Galleria Continua and its curation. "Our job is to find the synergy between what we know and the place we work with," says Fiaschi. The art at Castello di Casole, a Belmond hotel within a 10th-century castle tucked in the lush Tuscan countryside, melds into its setting organically and allows for more introspection. It consists of 19 giant strollers installed across the 4,200-acre estate by New York-based artist Nari Ward, with many located at particularly scenic points.
Made up of hammock ropes draped across metal frames and grounded by concrete wheels, the strollers encourage guests to sit and reflect on how their identities change over time due to their environment. Ward says he put all but one of the chairs in pairs or groups to encourage a shared experience.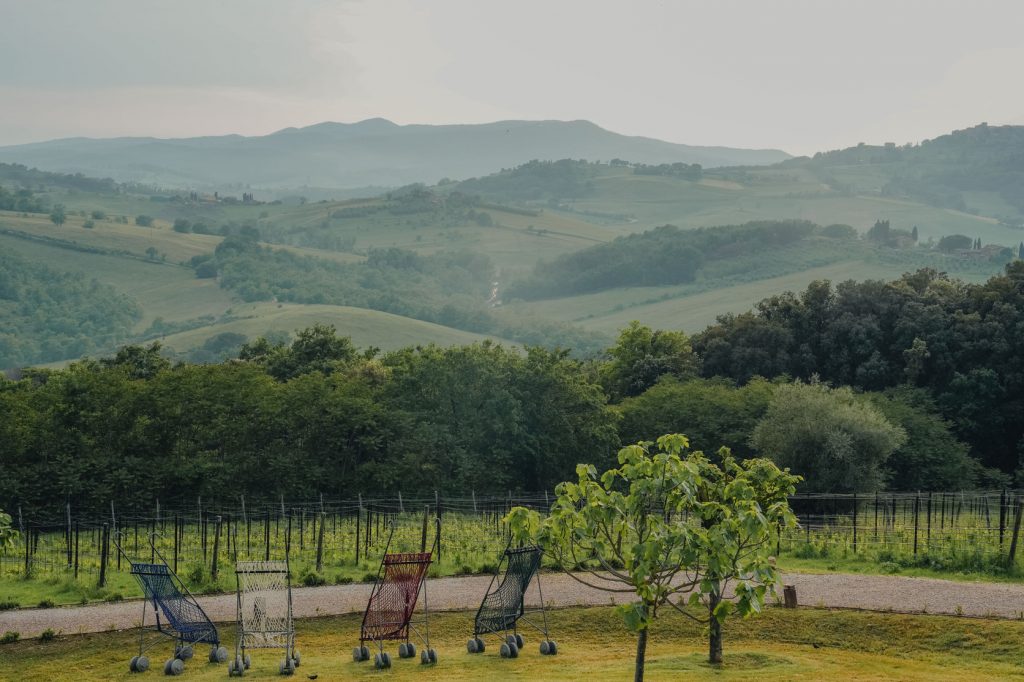 The installations fit so easily that one may think that Castello di Casole has provided the strollers for the convenience of its guests to enjoy the view, instead of being art. But Ward, known for recontextualising found objects, has "long released the fear of being seen as functional" and instead is more interested in providing visitors with "the experience of being in the work".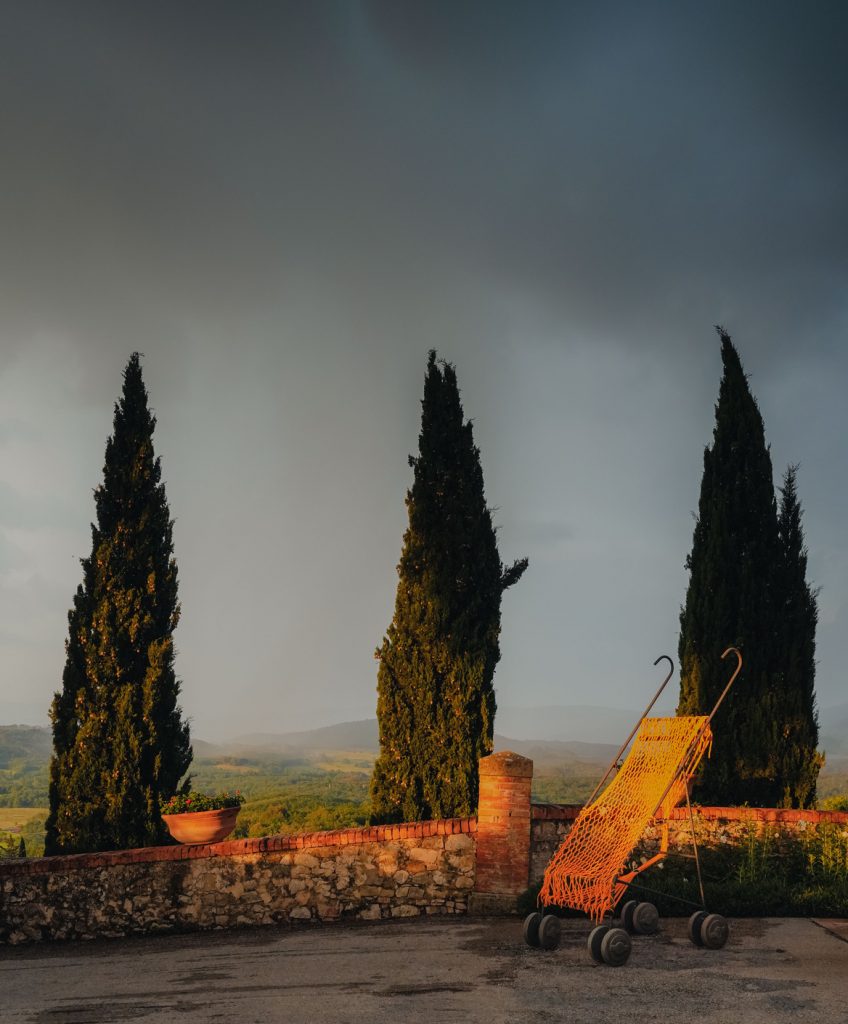 "Art is one of the key ways to engage the imagination of people. Part of that growth and development involves reflection on one's self and the expectations for others. For me, the critical thinking that is applied in art in general is about thinking about one's place in the world. That aspect of identity is an evolving state and not something to be spoon-fed. But it requires reflecting and contemplating deeply on what that is," says Ward.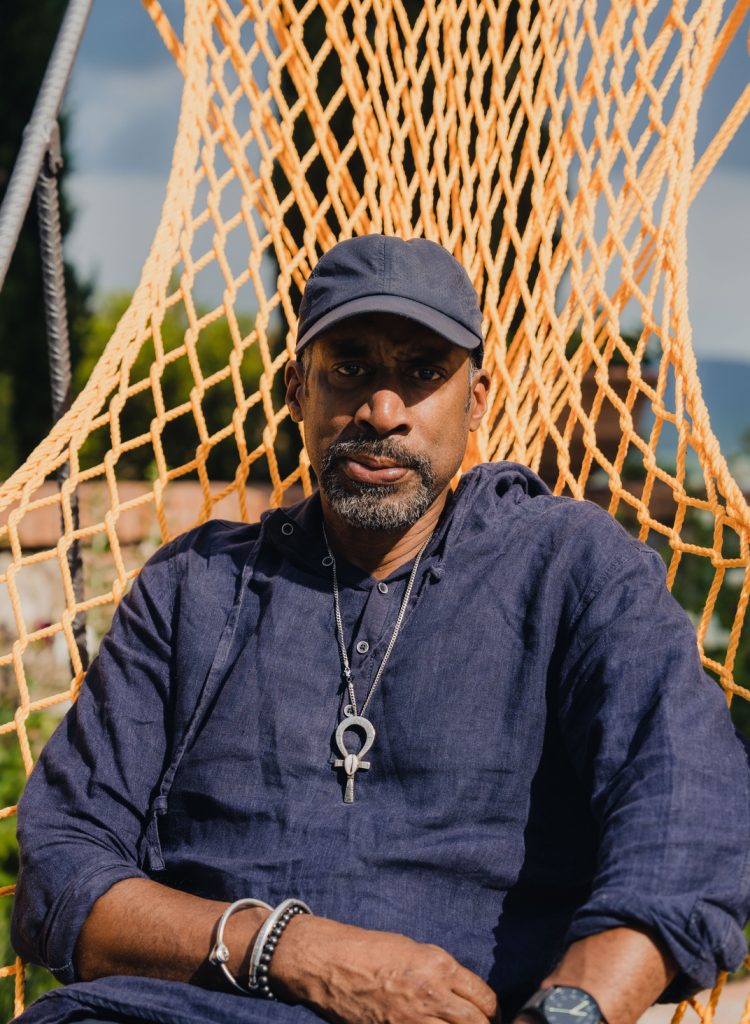 Notably, the strollers are without any instructions or explanation, leaving it open for guests to do as they will and form their own interpretation. The ability for guests to interact with the art installations at the Belmond hotels add layers to their stay.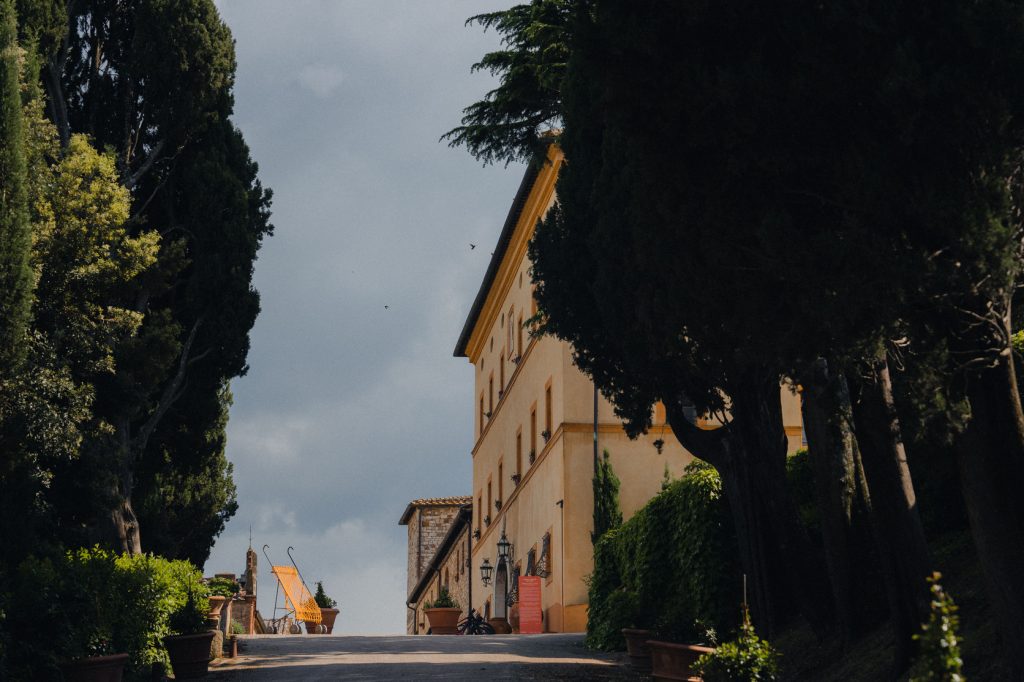 "By hosting collaborations that are totally clashing, like these contemporary art installations that bring these spaces into the now, we can shine a light on the collision between history and the contemporary," says Aroukatos. So whether one is admiring a building's historic features or interacting with the contemporary art it houses, a stay at a Belmond hotel is certain to be one that encourages reflection, contemplation and thought.
Also see: Jaffa Lam on art in Hong Kong