#wellness: Hotel offerings for mind and body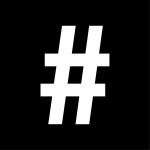 By: #legend
January 18, 2023
As conversations about well-being continue to rise to the fore, hotel wellness retreats are no longer limited to Michelin-starred meals and pampering at the on-site spa. Zaneta Cheng and Stephenie Gee look at how different hotels in Hong Kong are getting creative with their wellness offerings
Rosewood Hong Kong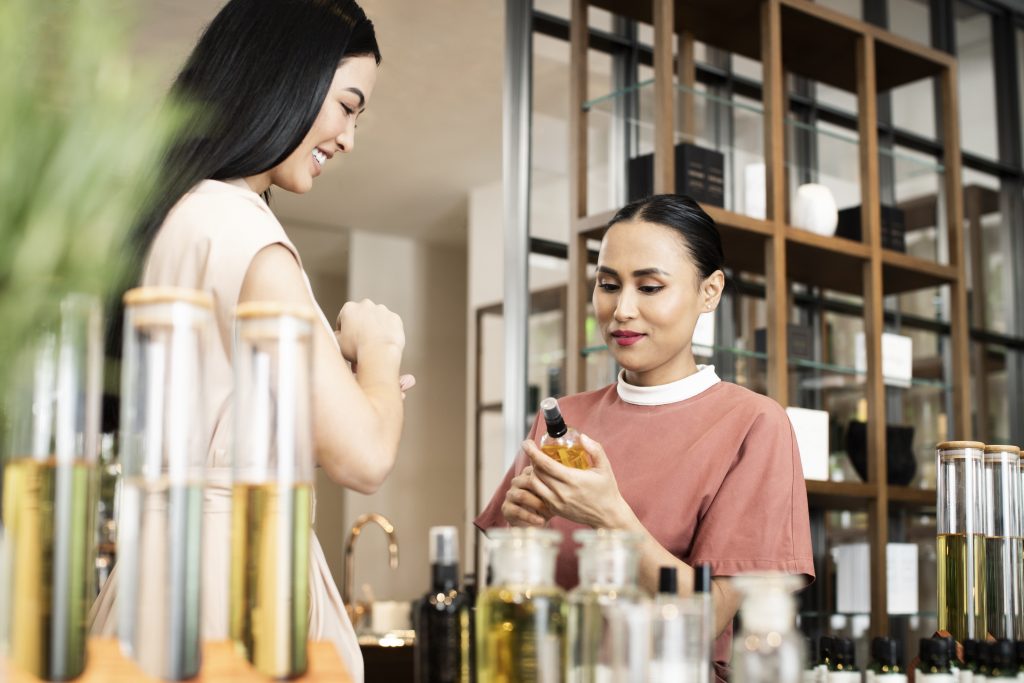 Ever since rosewood's Asaya opened its doors, it's been espousing a holistic wellness concept. With art therapy, meditation and body composition testing available alongside state-of-the-art facials and massages, Asaya is continually updating its treatment options exploring both ancient remedies and the latest technologies. Its newly launched self-healing programme led by naturopath Dr Tal Friedman, who conducts thorough overviews of each client's lifestyle and diet, offers stress management solutions through supplements and herbal remedies. Complementary treatments include blood-flow restrictive training and stimulating lymphatic massage to restore the body to its natural state. Asaya has also partnered with Dr Barbara Sturm to provide a range of facial and body treatments. The science-based products deliver what the brand calls its signature Sturmglow with the help of massage techniques and Asaya's collagen-boosting radiofrequency and LED therapies. The products are also free from toxic ingredients and in line with Asaya's philosophy of high-performance health inside and out.
Four Seasons Hotel Hong Kong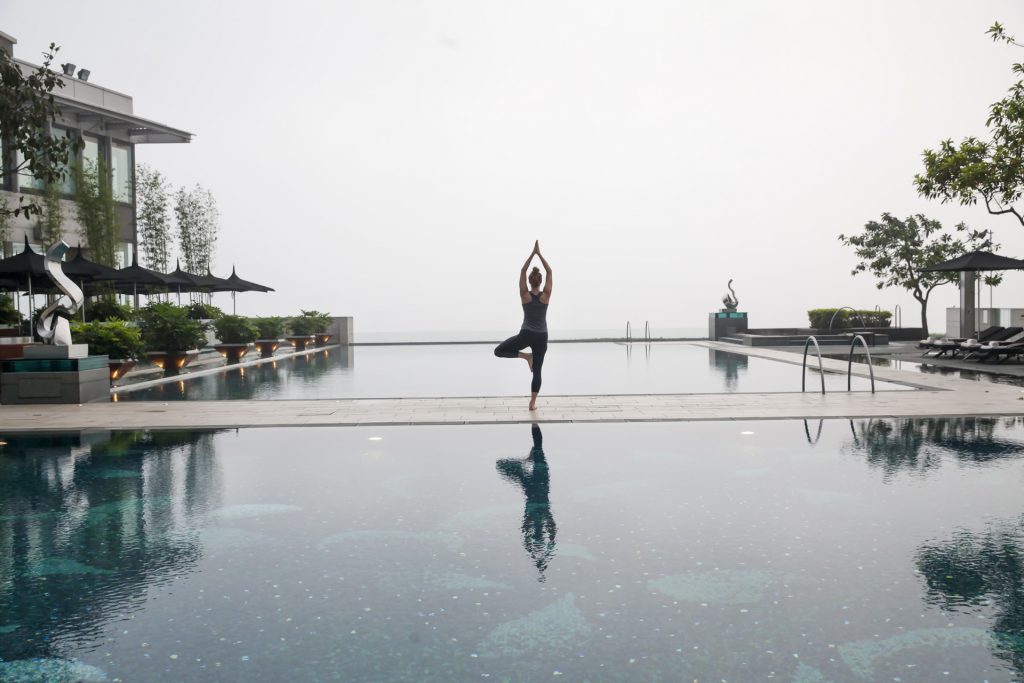 the four seasons may be located in the heart of Central but its Zen-inspiring Spa known for its robust selection of restorative wellness programmes makes it worth booking for a dose of healing and soul-searching. Its latest launch, Empower from Within, tailored to address the stresses and imbalances brought about by our modern lifestyle, is all about healing – and the squad of in-house and visiting healers whom you can turn to for guidance. Having trouble sleeping? Check in for the 1.5-day Deep Sleep programme inclusive of a wellness consultation, restorative yoga, guided sleep meditation and more. Feeling sluggish? Restore and Realign is the one for you. Mothers and mothers-to-be? Join the Journey of Motherhood to relieve stress and restore the body with treatments from cranial sacral therapy and prenatal or postnatal yoga to a ginger bath ritual. Or, for a fast midday or after-hours getaway, The Spa also offers a range of experiences to combat the winter woes such as the Youth Elixir and Intense Hydration Infusion facials.
The Fullerton Ocean Park Hotel Hong Kong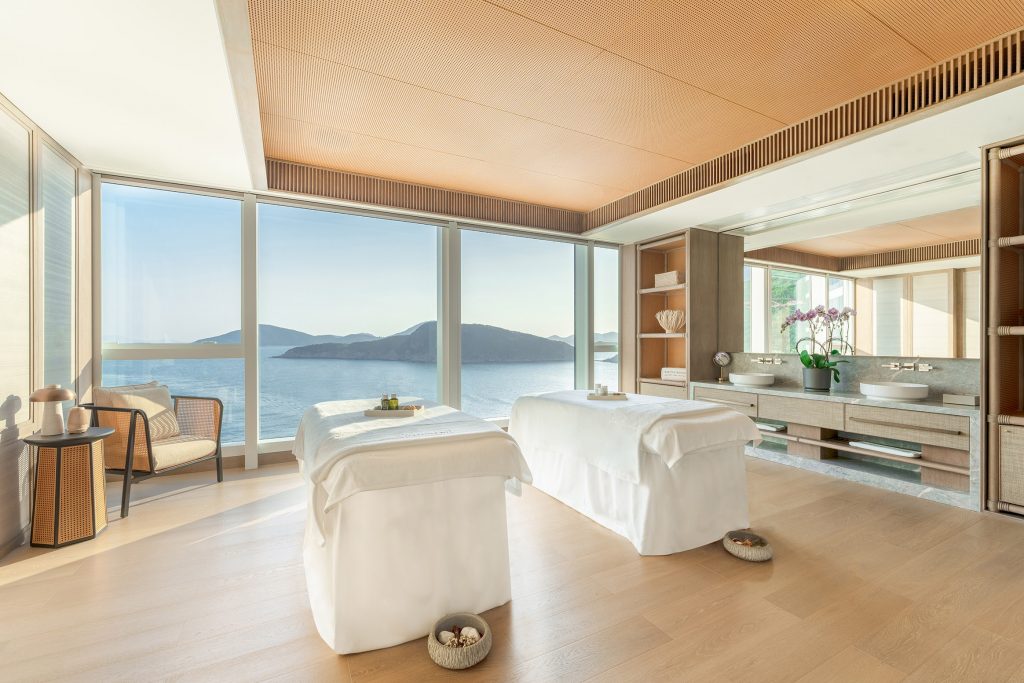 Opened in mid-2022, the much-anticipated Fullerton Ocean Park Hotel set on the idyllic south coast is a sustainable oceanfront luxury resort that provides an oasis of calm amidst the bustling city. Adding to that is The Fullerton Spa, whose holistic and indulgent revitalisation experiences bring a deep sense of peace to the mind, body and soul. Signature offerings include the Fullerton Blissful Journey – which allows guests to tailor their own programme by choosing two treatments out of the many on offer, such as massages and facials using premium brands like Bamford and Subtle Energies, to suit their own needs – as well as Time For Yourself, a full face and body therapy with a crystal stone massage to restore emotional balance and a nourishing 24K gold facial.
Also see: #wellness: Do you know your plant-based alphabet?
Grand Hyatt Hong Kong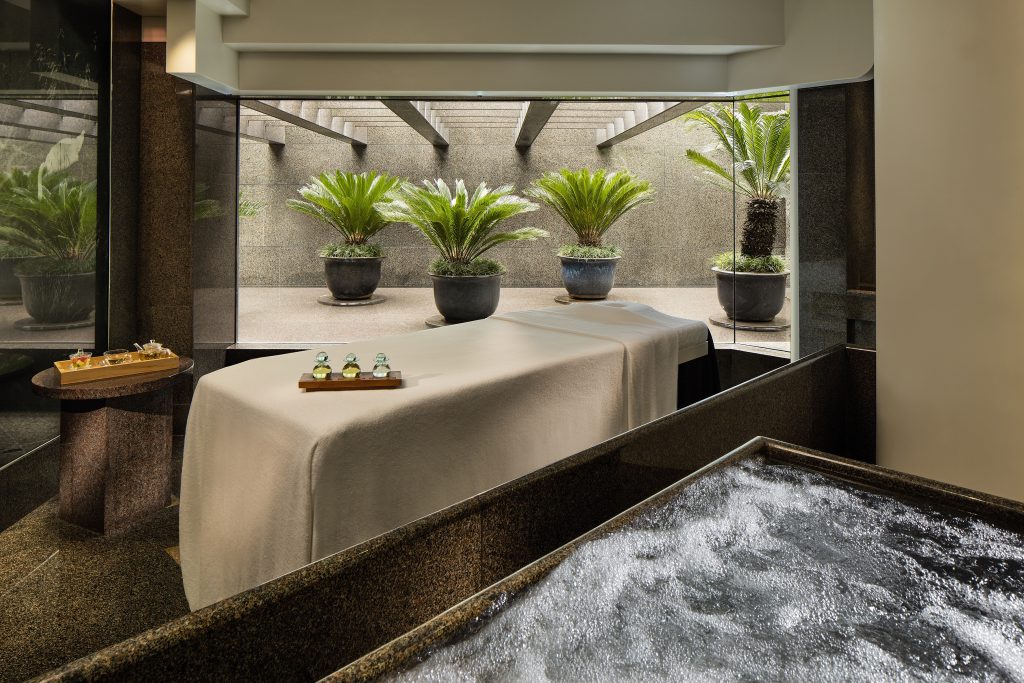 the plateau spa occupies 80,000 sq ft on the 11th floor of the Grand Hyatt, including a courtyard lined with rose apple trees and designed to instil tranquillity as soon guests set foot into the resort-like space. Massages, reflexology, facials and body treatments all work to rejuvenate, energise, hydrate and detoxify the body. Once guests choose an aromatherapy blend – Calm has lavender and bergamot to relieve stress and insomnia, Revive has lemongrass and peppermint to invigorate and increase energy levels, and Balance has ylang-ylang and neroli to realign and ease fluid retention – they are led into vast treatment rooms, each with its own unique features. While the spa's signature treatment is the Plateau Massage, which uses hot stones to release tension and induce relaxation, treatments are tailored to individual needs so that guests can leave refreshed in both mind and body.
The Landmark Mandarin Oriental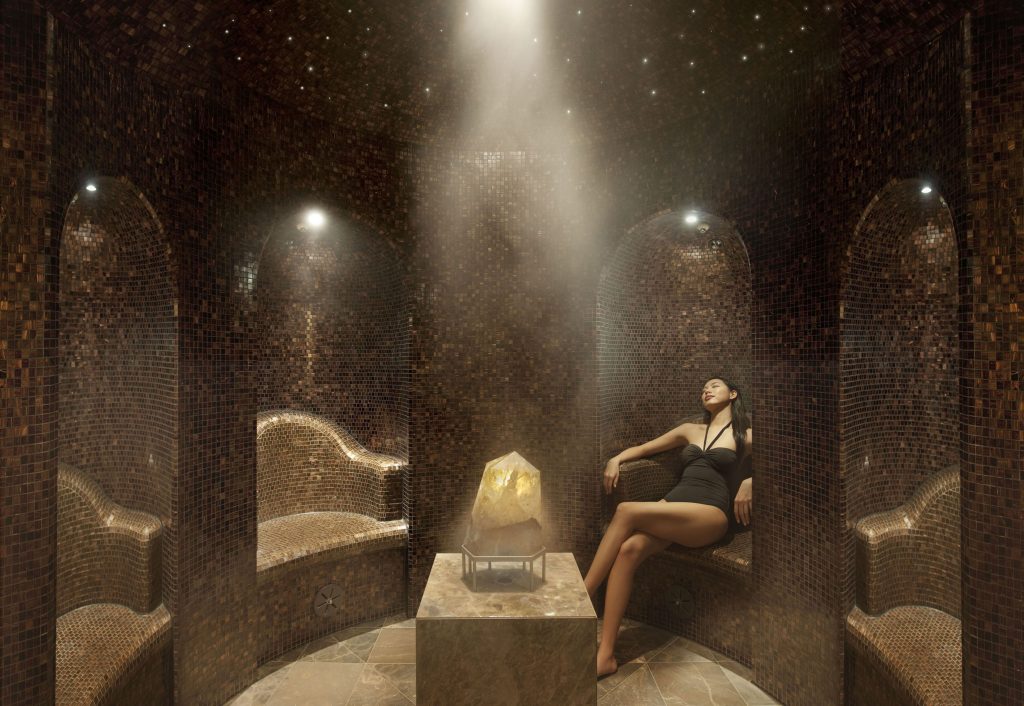 Escape from the urban jungle and transport yourself to the fiery climes of Morocco with The Oriental Spa at The Landmark Mandarin Oriental's Moroccan Voyage Rasul wellness treatment. An ancient Moroccan healing ritual using mineral-rich mud, steam and heat to rejuvenate and recharge the skin, the one-of-a-kind experience set in a private mosaic chamber within the two-floor harmonious place of well-being offers head-to-toe detoxification before a dining experience of re-energising meals at the Spa Café.
The Peninsula Hong Kong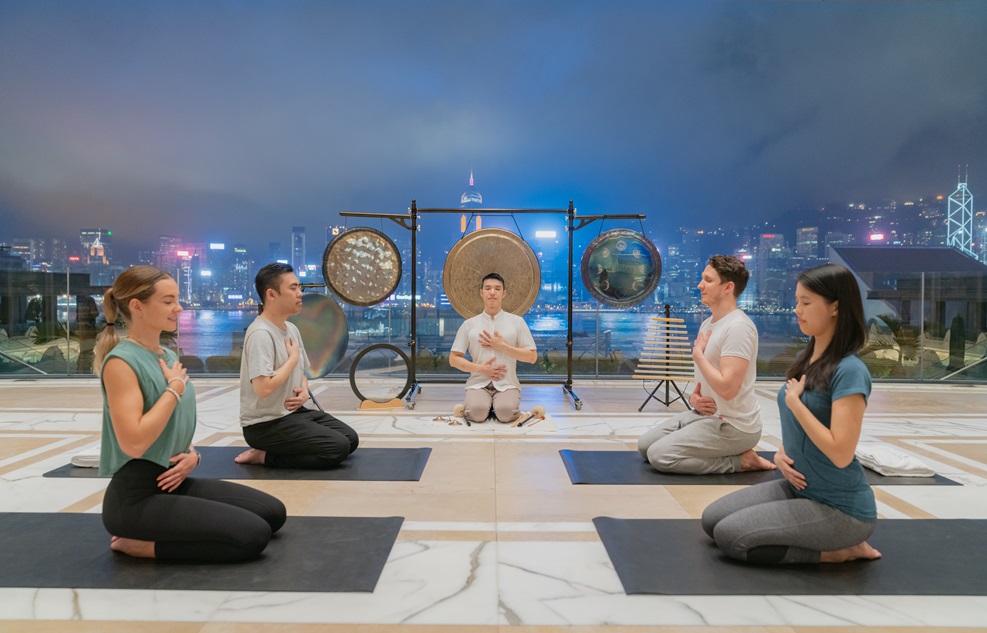 The grande dame of the Far East is bringing holistic wellness to the heart of Tsim Sha Tsui with a brand-wide initiative inviting guests to experience Life Lived Best. Recognising that mental and physical vitality are both important components of well-being, the programme provides a host of unprecedented opportunities, from group activities such as rope skipping with jump rope world champion Cheung Pak Hung and a full moon sound bath to destination-specific experiences such as the 5km Tsim Sha Tsui Promenade run and solo pursuits like the 105-minute sensorial journey designed by Voya that includes a guided breathing exercise and restorative massage. And because what we eat is integral to our health and well-being, the group has also launched a Naturally Peninsula concept, allowing guests to savour exquisite and nutritious plant-based cuisine at its resident restaurants and in-room dining.
The Upperhouse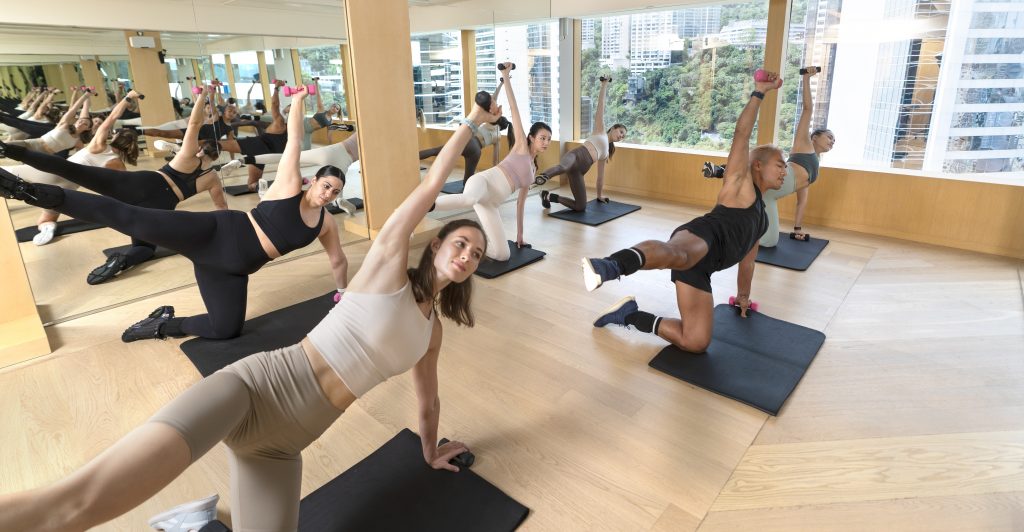 Immerse yourself in healing serenity at the tranquil retreat of The Upper House – named to symbolise an "upward journey" above the bustling city – and its growing collective of wellness residencies. Guests can sign up for a session of Family Form, a dynamic 55-minute mat-based full-body sculpting experience set in a heated room designed exclusively for the House by its co-founder Lindsay Jang; Good Yoga to explore the body and mind; in-room treatments including aromatherapy massages and detoxifying organic facials; shamanic energy healing from Sabrina Villard; and other spiritual experiences like sound healing and quantum healing hypnosis therapy. Alternatively, you can indulge in a #WellnessOnTheRoad staycation complete with a daily set breakfast for two at Salisterra, a 60-minute in-room massage and access to group wellness classes.
Also see: Finding workplace wellness beyond the confines of office walls