Nordic Wonderland: Helsinki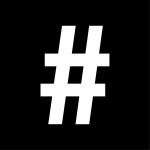 By: #legend
February 1, 2018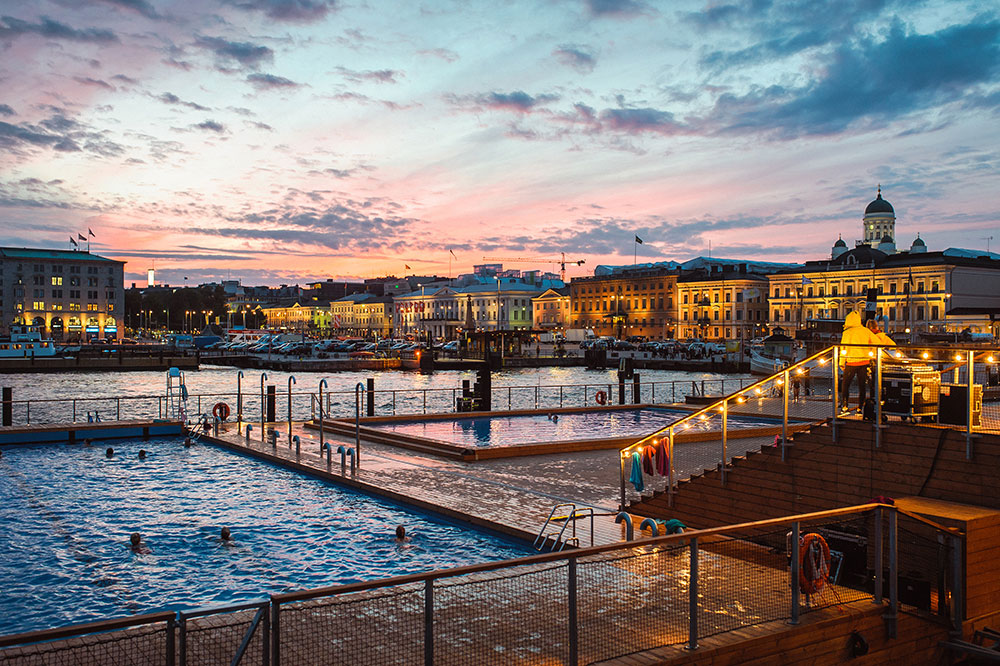 Travelling to Helsinki is an experience that often elicits responses of curiosity, rather than those of familiarity. While the mention of Paris or New York usually conjures up a variety of images, this isn't the case for the northern capital. However, the city is no less impressive.
December 6, 2017 marked Finland's 100 years of independence – an impressive milestone of progress for a country that openly celebrates its bucolic landscape, high quality of life and egalitarian spirit. Think summer cottages fitted with customary saunas, world-class Nordic cuisine and a whirlwind of minimal architecture. Here are some of our favourite places to visit, shop and enjoy all that Helsinki has to offer.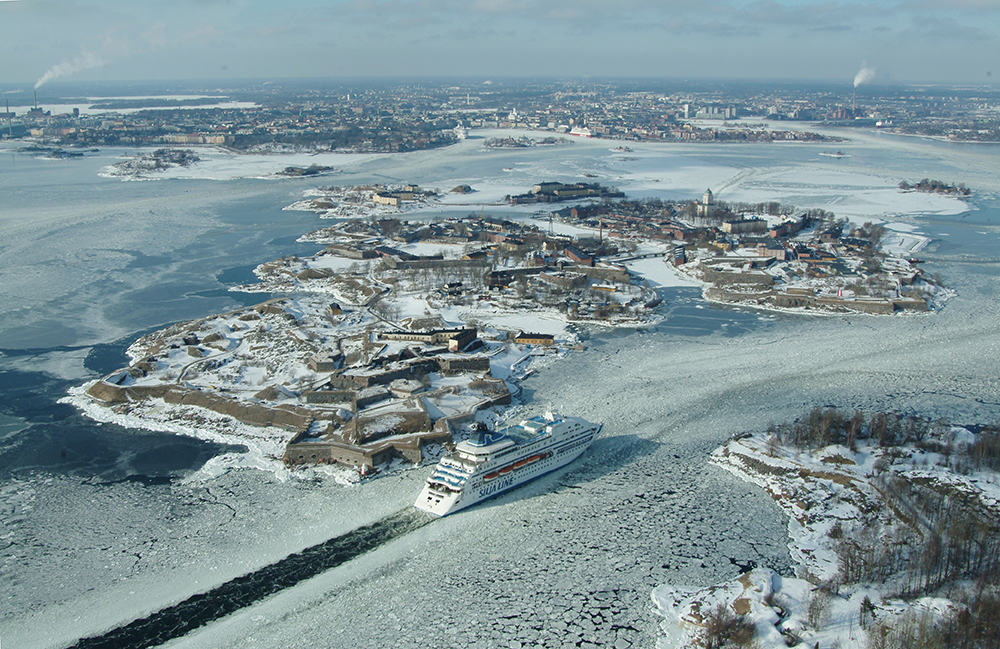 Braving the Elements
Known as the "land of a thousand lakes" – though there are nearly 200,000 of them – Finland possesses the largest archipelago on the planet. So it's easy to understand why the Finns have a strong maritime tradition, with a deep affinity to the sea. Take a trip along the Löyly waterfront, which capitalises on its prime views of the Baltic Sea, and features an outdoor pool and restaurants. The area boasts angular wooden architecture constructed with heat-treated pine. Make sure to visit its sauna as well – a must-visit place that's essential for experiencing Finland's favourite national pastime.
Alternatively, bask in the glory of Allas Sea Pool, which is conveniently located near Helsinki's central markets, seaport and boulevard. For a more traditional take, visit Yrjönkatu Swimming Hall, which was built in 1928 – its Roman-style baths and stunning classical architecture await visitors.
For the historically inclined, ferry across the sea to the Unesco World Heritage Site of Suomenlinna. While the name translates as "castle of Finland", there actually isn't a castle. Rather, this is a maritime fortress dating back to 1748, adorned with cobblestone roads and tunnels just waiting to be explored by adventurous trekkers.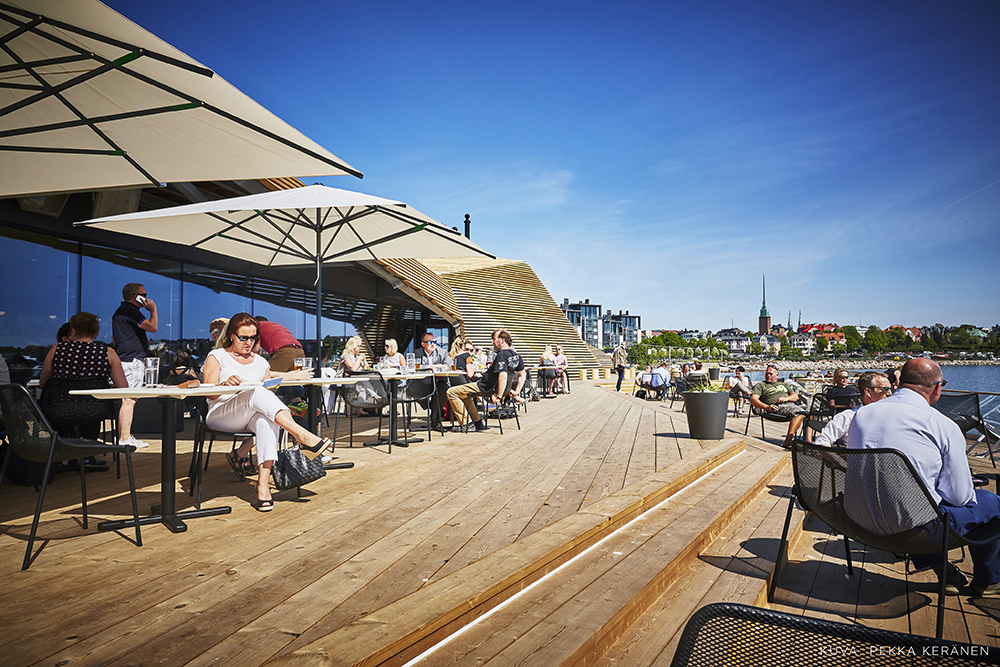 Retail Therapy
No guide to Helsinki is complete without mentioning Marimekko, the homeware, fashion and lifestyle brand that's so integral to the national fabric of Finland. Known for its colourful and vibrant prints, this brand is a cheery pick-me-up during the dreary winter months. The Finns also boast world-class history in furniture. Purchase some of the most classic and iconic designs from Artek, conveniently located in the city centre. The furniture and interiors shop stocks products from famed designers like Alvar Aalto and Yrjö Kukkapuro, with many designs hailing from the first half of the 20th century.
In recent years, Finland has also made waves for its emerging fashion scene. Helsinki's premier fashion school, Aalto University, has produced graduates that have excelled in global competitions such as the Hyères Festival and the LVMH Prize. In addition, the next edition of Pitti Uomo will welcome Finland as a guest nation, putting a spotlight on some of the country's emerging designers, including Rolf Ekroth and Julia Männistö.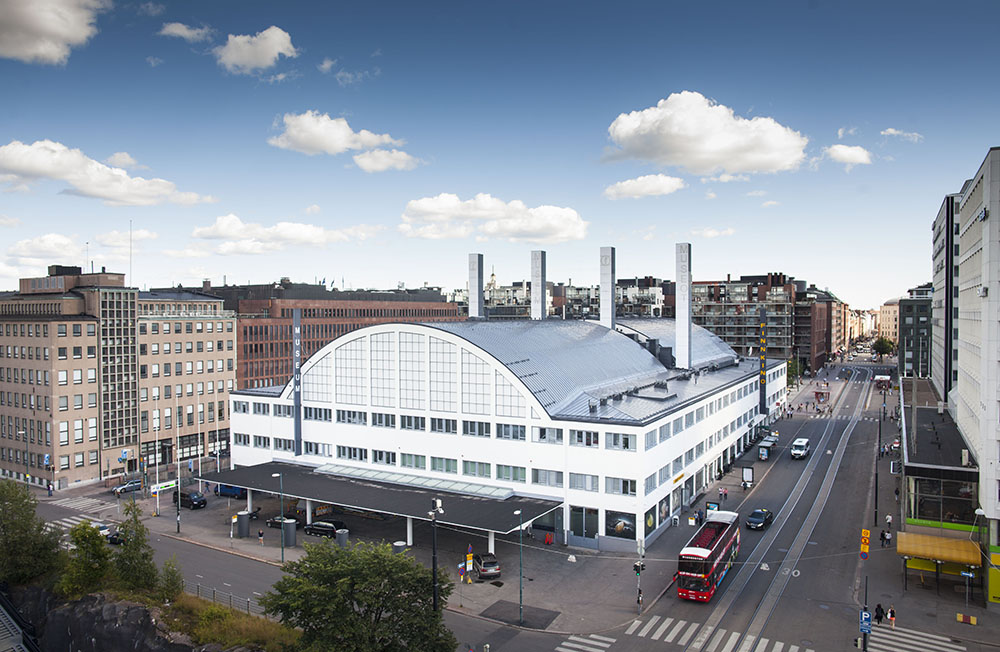 For modern wardrobe solutions, visit Onar, a young brand founded by Greek-Finnish fashion designer Irene Kostas. Onar sells plush and neon-hued fur accessories and clothes that are responsibly sourced; the furs are repurposed from secondhand fur coats and small Finnish game that are hunted exclusively for gamekeeping purposes.
Larger-than-life personalities will be drawn to the shoes of Minna Parikka, whose unapologetic celebration of childlike and eclectic designs captures the quirky Finnish sensibility. For something a bit more understated, discover the cosy and comfortable neutrals for men and women at Samuji. Quietly tucked in an unassuming courtyard, the brand's flagship store spans two floors, including a section for homewares and custom textile prints.
Nordic Nourishment
Finnish food is historically a hearty and hefty affair as an antidote to the country's blisteringly cold climate. Try Savotta for a traditional take on some northern dishes – the restaurant sources local ingredients such as reindeer and bear from small, local suppliers. Alternately, savour lighter, modern dishes from Juuri. This cosy destination specialises in "sapas" – the Finnish rendition of tapas, which allow diners to taste a variety of vibrant flavours.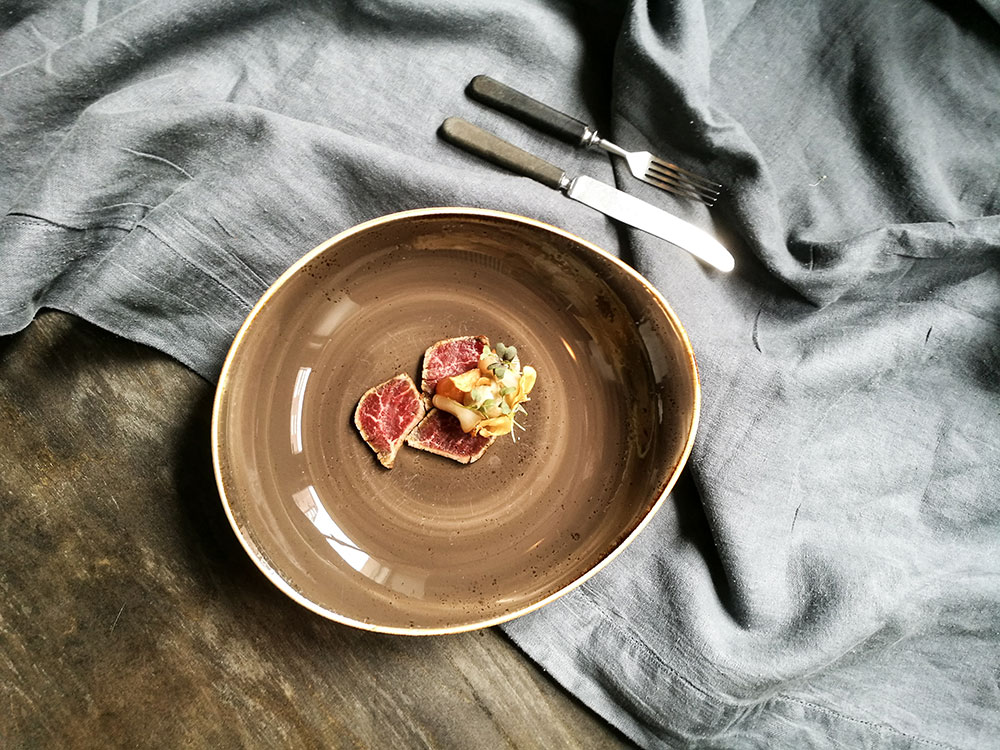 In the morning, pop by Ekberg to sample its bountiful breakfast buffet, or get the signature donut-shaped rye bread, ruisreikäleipä, which is made fresh at the bakery everyday. The Finns are also serious fans of coffee; they consume the most per capita in the world. Get your fix at Levain, which serves delicious coffee as well as sourdough bread baked in a stone sole oven, or Kuuma, a cafe with cheery teal floors located in Helsinki's trendy design district.
For a pre- or post-dinner tipple, vacation-goers should visit Holiday – and not just for the name. Its open-air terrace is a dream, with stunning views of the port that are best enjoyed in the summer. Wine enthusiasts can also indulge at Baskeri & Basso Bistro, known colloquially as BasBas. Just a short tram ride from the city centre, the restaurant serves rustic fare such as charcoal-grilled Atlantic herring and salmon carpaccio. The pride and joy of this establishment is its sharp selection of wines from renowned and emerging labels, predominantly sourced from France.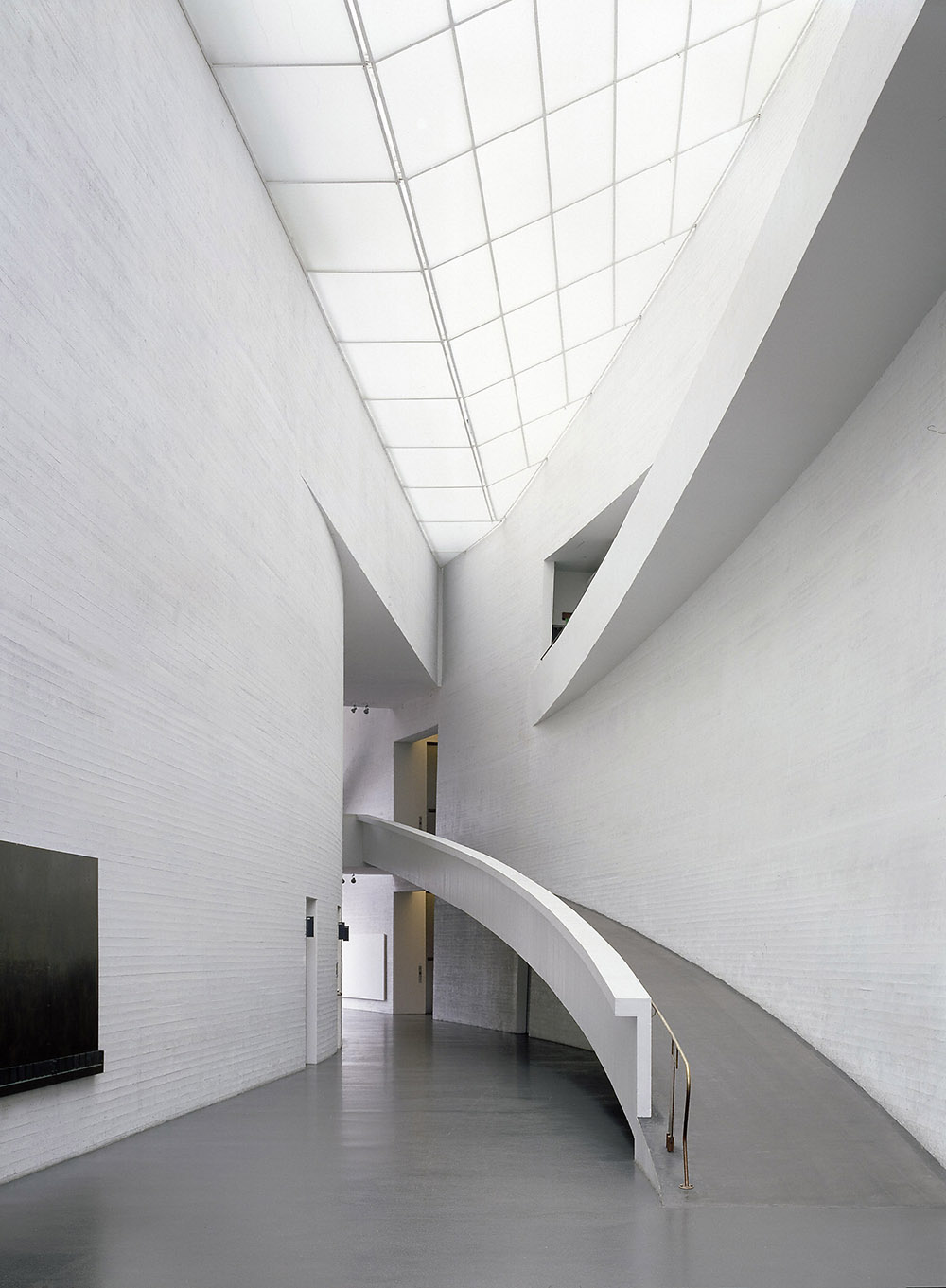 A Slice of Culture
After hosting the World Design Capital in 2012, Finland has established itself as a strong player in culture and design, and possesses a slew of globally respected cultural institutions. In the contemporary aisle, key attractions include Helsinki Contemporary, the Helsinki Art Museum, Taidehalli and Kiasma – the last of which is a leading centre of Nordic contemporary art, housed in sleek, angular interiors designed by American architect Steven Holl.
Visitors can also bask in the majesty of Ateneum, the go-to museum for classical art. The institution's building, which was inaugurated in 1887, features a majestic exterior with ornamental sculptures of caryatids. Ateneum showcases both Finnish classical pieces from 1809 to the 1960s, as well as temporary exhibits from international artists like Le Corbusier and Pablo Picasso.
Design aficionados will also enjoy a pilgrimage to the Design Museum, which hosts exhibitions relating to fashion, industrial and graphic design. The museum's permanent collection consists of more than 75,000 objects, 45,000 drawings and 125,000 photographs. One of its recent quirky exhibitions celebrated the very first pair of plastic-handled scissors, invented 50 years ago by Olof Bäckström.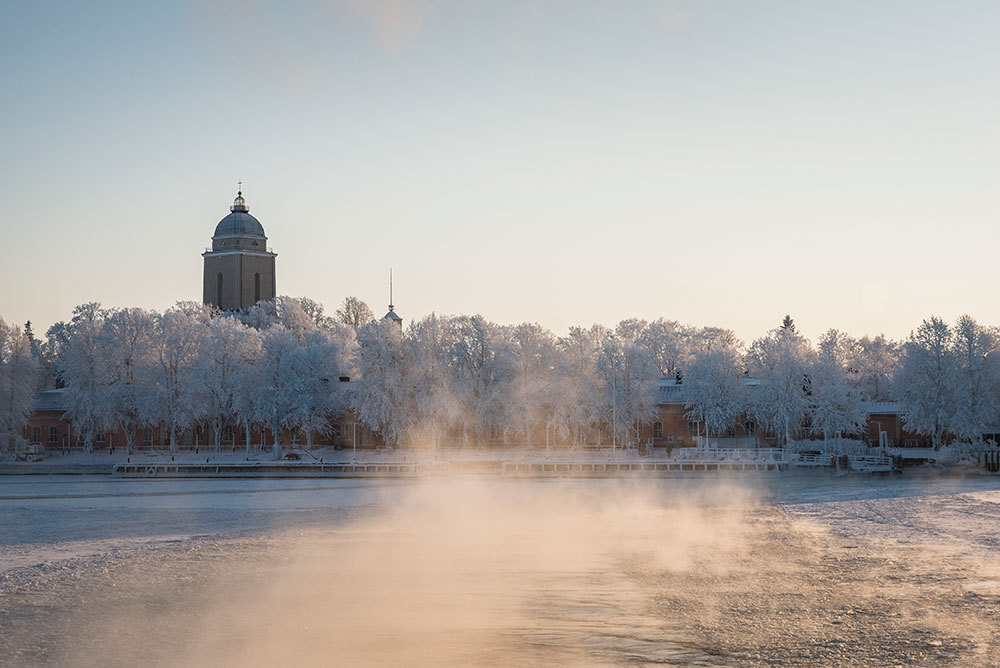 Team Cosy
Rest and relaxation is crucial after an action-packed day of sightseeing in Helsinki. Hotel Kämp is at the top of the line, possessing an irresistible aura of old-world glamour. With an unparalleled history, the hotel has played host to numerous visiting and local dignitaries.
Art deco enthusiasts will find their calling at Lilla Roberts. This luxurious hotel offers design, that, while contemporary, also pays homage to the Great Gatsby aesthetic. Conveniently located in the design district, this hotel is a stone's throw away from a cluster of trendy cafes, shops and restaurants.
A member of Design Hotels, Klaus K is another superb option to consider. Housed in a late-19th-century building, it's a stellar example of sophisticated and subdued design, with each of the 171 guest rooms created around themes of desire, passion, mysticism and envy.
This feature originally appeared in the February 2018 print issue of #legend