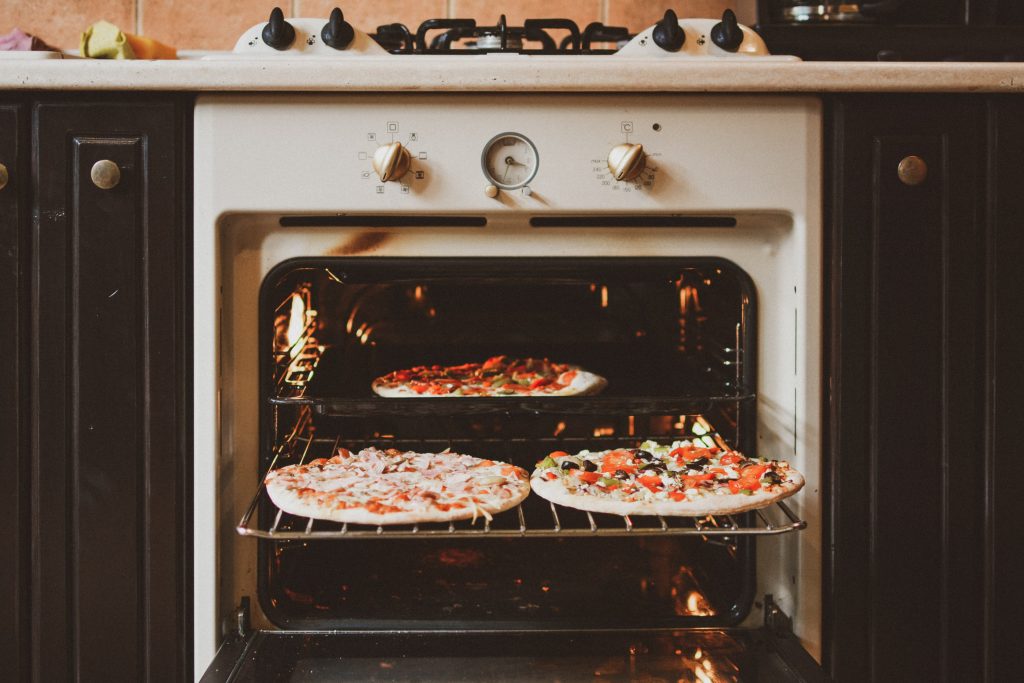 Now that we're all spending more time at home, why not make it count when it comes to mealtime? Whether you're craving a fresh slice of pizza or the perfect piece of toast, these five kitchen appliances will elevate the cooking experience and turn you right into a pro:
Gozney Roccbox portable pizza oven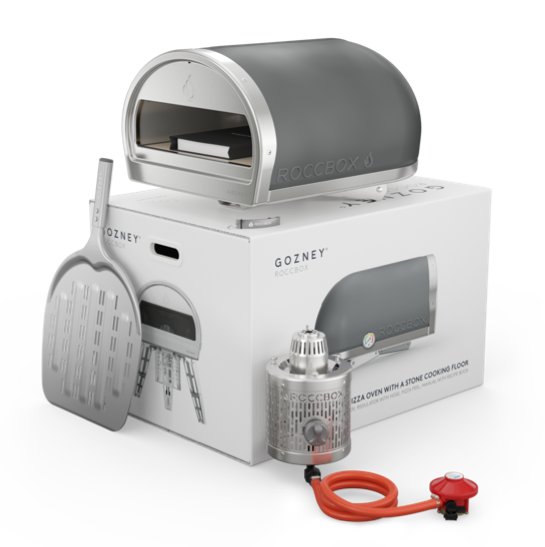 If you crave authentic Neapolitan pizza but don't have enough space for a wood-fired oven at home, this portable outdoor pizza oven is just the thing. The Gozney Roccbox is a miniature version of Gozney's commercial pizza ovens and is capable of producing one soft, pillowy, restaurant-quality pizza in less than two minutes. Its built-in stone floor, unique rolling flame and dense insulation generate oven temperatures of up to 500°C, but there's no need to sweat – its outer silicone skin keeps it cool to the touch.
The Gozney Roccbox comes with a gas burner, but if you're in the mood for bigger flavours (or if you want to try your hand at wood-fired cooking), pick up the Gozney Roccbox Wood Burner 2.0 – this wood-burning attachment also handles charcoal and briquettes.
Available on Gozney at HK$4,060
Mitsubishi Electric Bread Oven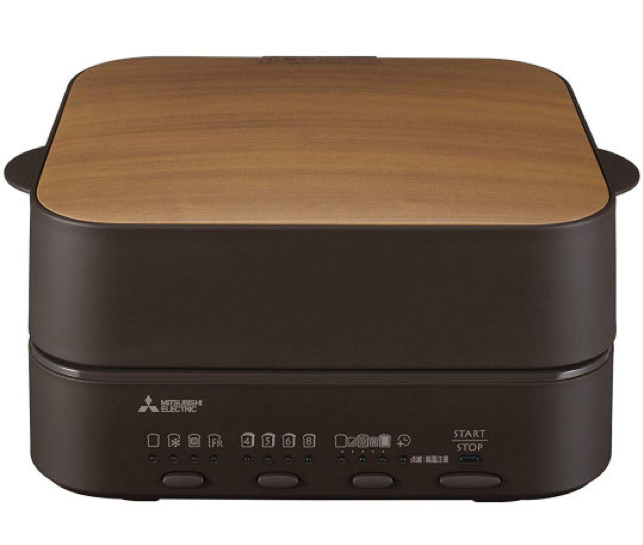 Mitsubishi Electric would like you to reconsider the humble piece of toast with this game-changing appliance clad in faux-wood veneer. Unlike conventional toasters, this one seals in the bread's natural moisture with two metal plates reaching temperatures of up to 260°C to produce one evenly toasted, fluffy piece of toast.
"Wait… just one piece of toast?" you may ask. Yes, that's correct – besides churning out perfectly toasted bread, one slice at a time, this appliance can also be used to make French toast, creamy Croque Madame and crunchy cheese toasties.
Available on Amazon at HK$4,066
Musso Lussino 4080 ice cream maker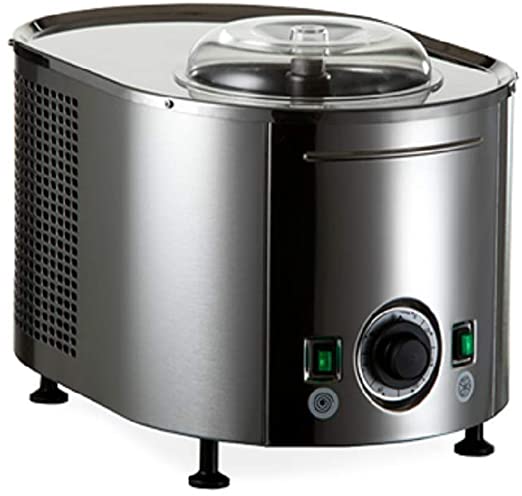 Craving authentic Italian gelato? The Musso Lussino 4080 isn't just an ice cream maker – it's a frozen dessert maker capable of churning out up to 1.5 litres of your favourite summer treats including sorbet, gelato, froyo and frosty drinks. The best part is, you won't have to wait longer than 30 minutes for each batch to finish. Plus, it can whip up back-to-back batches of delicious frozen confections without ever overheating.
Small but mighty, the stainless steel construction of the housing, bowl and paddle is sturdy and easy to clean, and the powerful motor is built for years of service. In fact, Musso is so confident in its build quality and durability that this appliance comes with a lifetime warranty.
Available on Amazon at HK$8,138
Zojirushi Home Bakery Virtuoso Plus bread machine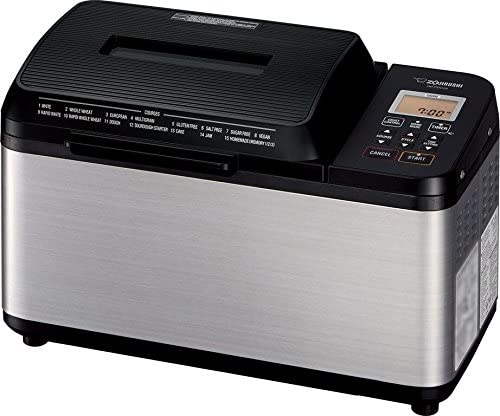 Here's another one for the carb-lovers out there. The latest bread maker from Zojirushi is a workhorse that meets your every need: white bread, multigrain, whole wheat, gluten-free, vegan and much more (yes, even sourdough starters, pizza dough, cakes and jam).
Producing a large, traditional rectangular-shaped loaf, the Virtuoso Plus is as simple as putting ingredients into the bucket and pressing the start button. It also has loads of programmable features for the more advanced baker, such as the shape cycle (which pauses the machine for dough that needs kneading) and a rapid setting that can satisfy your sudden carb cravings with a steaming loaf of white or whole wheat bread in less than 2.5 hours.
Available on Amazon at HK$4,612
Marcato Pasta Fresca pasta and dough machine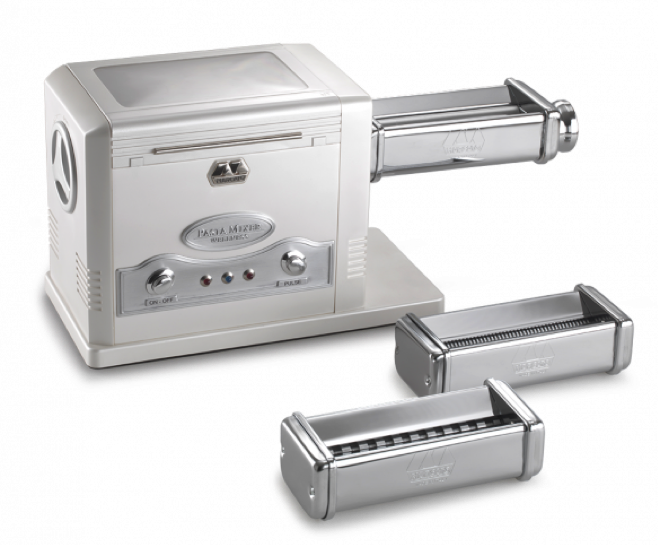 Making pasta by hand may seem really daunting, but it's easier than you think when you have this pasta and dough machine from Marcato. Made in Padua in northern Italy, this stylish machine is designed to knead up to 750 grams of dough in three minutes, pretty much taking all the effort out of making pasta.
That's not all 'dough' – it's also capable of making other doughs for pizza, biscuits, bread and sweet shortbread. Back to pasta: the Fresca's 170-watt motor can evenly roll pasta out at 10 different thicknesses, from 0.6mm (that's paper-thin) to 4.8mm. It also comes with accessories for cutting other pasta shapes, including lasagne, fettuccine and tagliolini.
Available on Amazon at HK$2,320
See also: Hong Kong chefs' favourite kitchen tools and dinner recipes