#review: Lamborghini's road-legal Huracán STO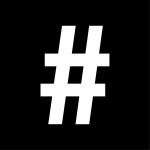 By: Gordon Lam
November 29, 2022
Gordon Lam's birthday wishes come true behind the wheel of Lamborghini's road-legal Huracán STO
What better way to kick-start my birthday month than by celebrating with two of my favourite brands, Lamborghini and Roger Dubuis? It goes without saying that these two brands' collaboration is still going strong.
After a lovely lunch with representatives from both esteemed brands, I was all set to get to the highlight of my birthday treat – a test drive of the latest road-legal race car from Lamborghini, the Huracán STO.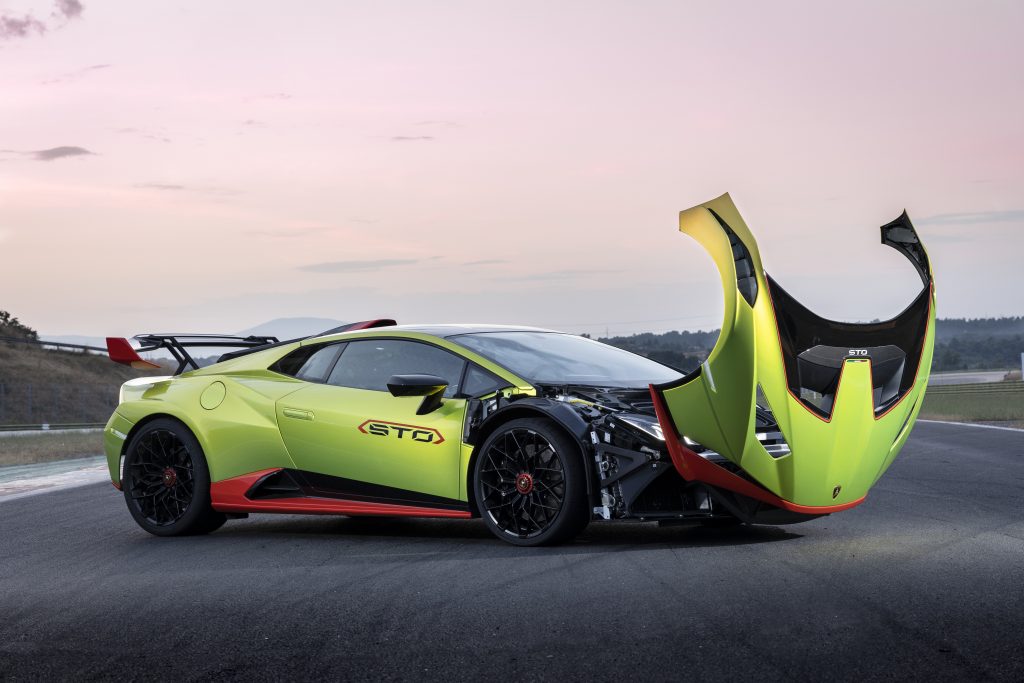 The car was already waiting for me at the entrance of the Conrad Hotel and, to my surprise, this lime green super sports car with the giant spoiler at the back and touches of red was already screaming for attention. I'm not usually the one to shy away from being too loud, but I must admit that for the first time in my life, I was truly intimidated by its look.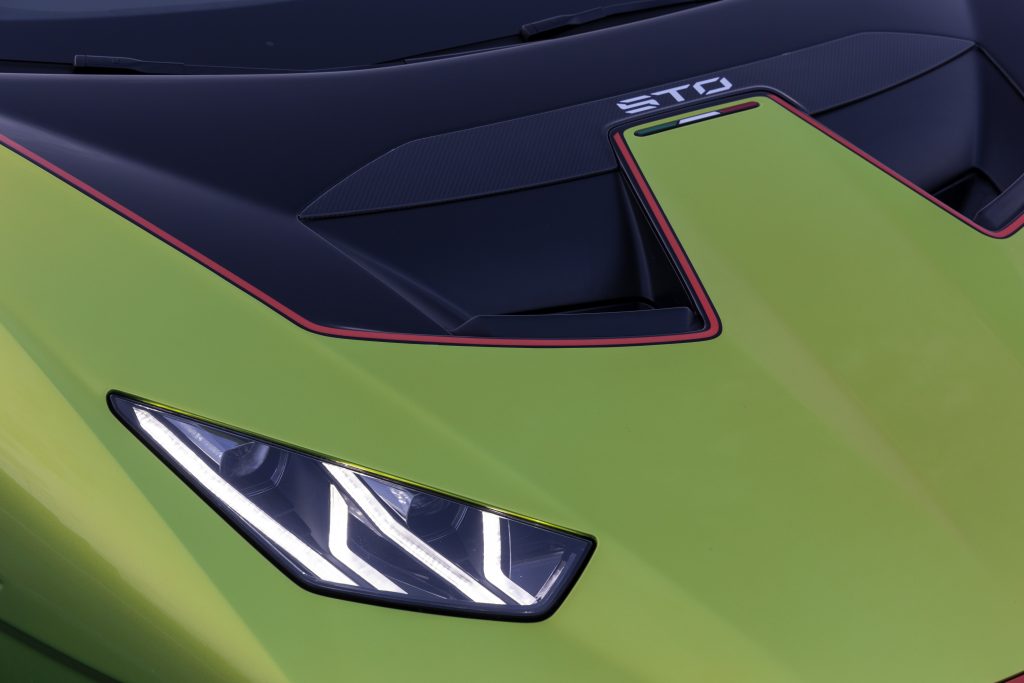 Nevertheless, the show must go on and I eagerly got myself settled into the beast of a car to see if I would be able to tame this raging bull. The Huracán STO was drawn from the Lamborghini Super Trofeo Evo and GT3 Evo race cars into a street-legal version. Once inside, you won't find any fancy-pancy conveniences – think storage compartments, cup holders, centre compartments or anything that can even put your phone in while driving – like you will in other standard cars.
The Huracán STO car may be built to drive on the road but, most importantly, it's built for you to push your limit on the track. So you might as well leave all your belongings and all your mobile phones at home because this car has no room for anything except the driver getting his thrill at high speeds.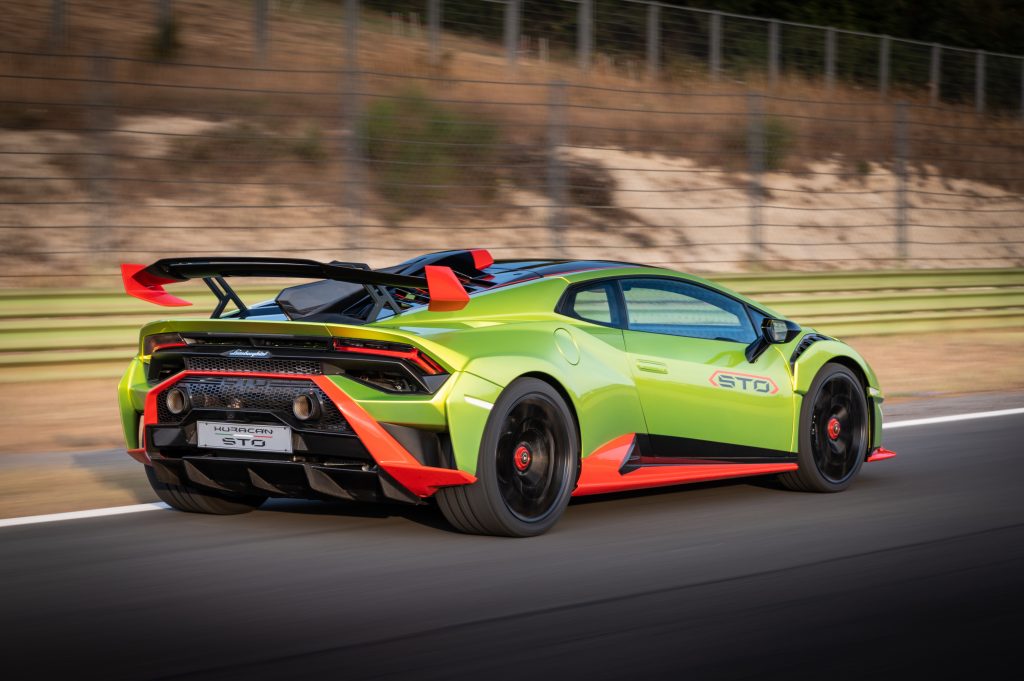 Although the Huracán STO is raw and comes with a racing bucket seat that only allows you manually to adjust your driving position back and forth, this incredible machine is still equipped with all the high-tech features that one will find in most Lamborghini super sports cars and even more. The V10 640hp engine producing 565Nm at 6,500 rpm with the rear-wheel drive delivers an exhilarating acceleration of 0-100 km/h in 3.0 seconds and 0-200 km/h in 9.0 seconds with a top speed of 310 km/h.
This incredible hulk of a car is also equipped with superior aerodynamic efficiency, extensive use of lightweight materials and first-class braking performance. Special features include the front bonnet, fenders and the front bumper, which comprise a single component known as a "cofango". The cofango is shaped to push the airflow on top of the front fenders to maximise airflow exiting from the wheelbase, reducing pressure inside and increasing the front downforce.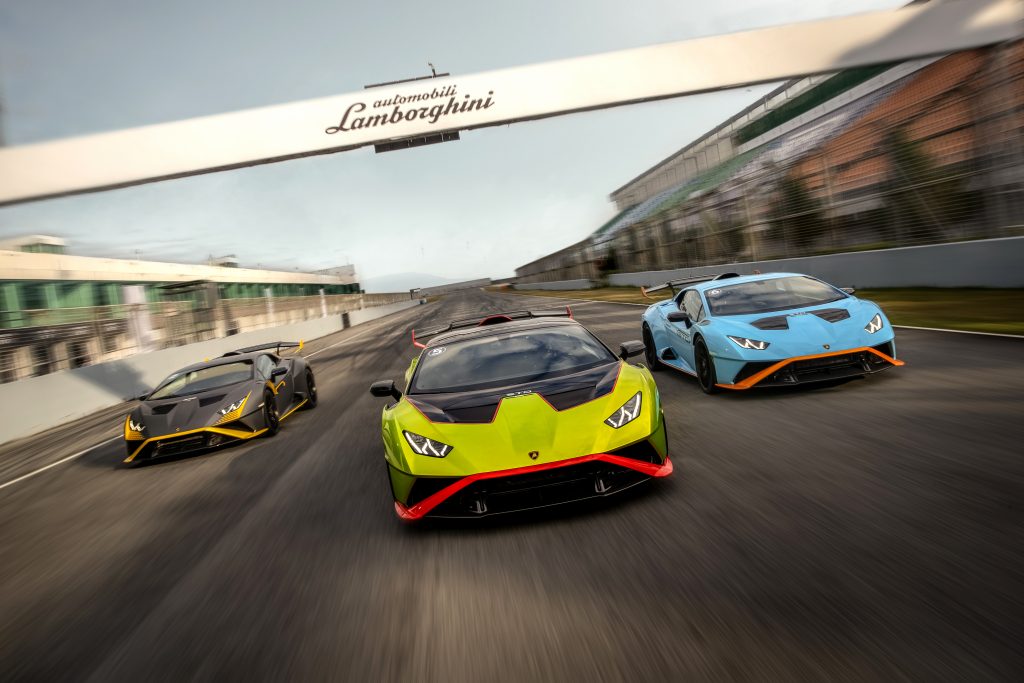 The Huracán STO's huge rear wing can be manually adjusted between low downforce (324kg at 174mph), mid (363kg) and high (420kg). Overall airflow efficiency has been improved by 37 per cent and a significant downforce increase of 53 per cent is reached over the Huracán Performante. The three driving modes include the STO for road driving, Trofeo for the track and Pioggia for rain.
Some people might say this car is a bit harsh to drive on the road in Hong Kong due to the suspension set up for track racing and not driving around the city. Bumps can be harsh, but for me, the joy of driving this monster on the road and the thrill of its speed and power turns all that bumpiness into happiness.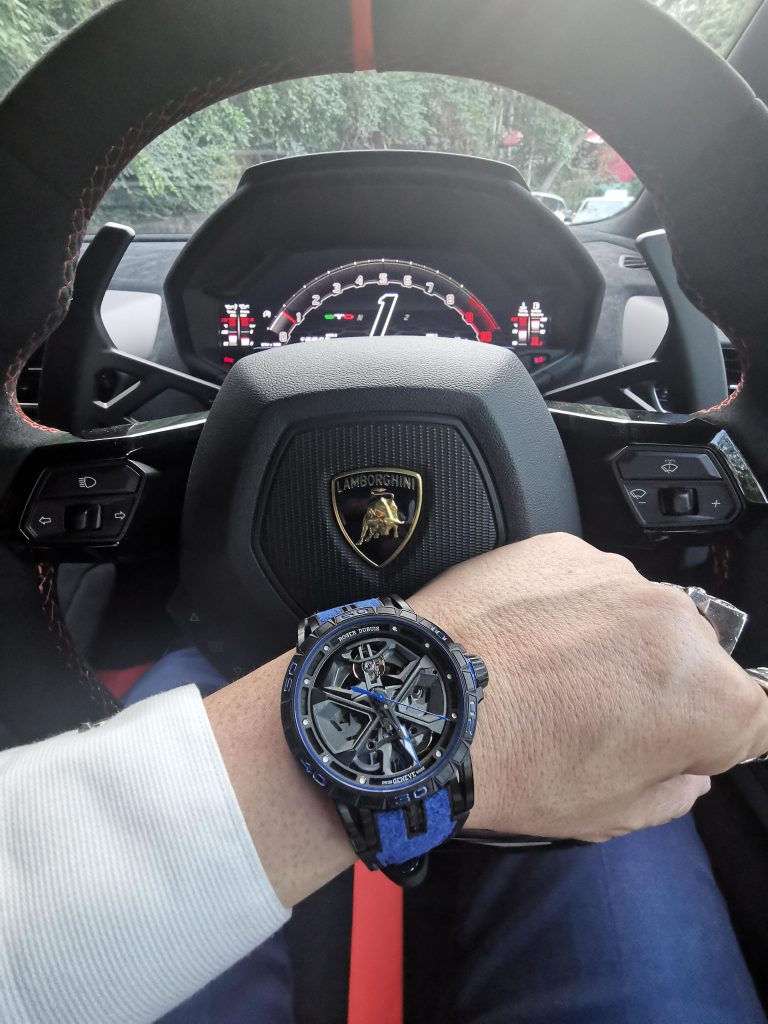 Indeed, the Huracán STO has to be one of the most thrilling cars I've ever tested from Lamborghini and I just can't get enough of it. The sound of the engine and its acceleration literally took my breath away – let alone the amount of attention I was getting from other drivers as well as bystanders. I was even surprised that the Huracán STO has a lot more room and felt rather spacious compared to my previous experiences in the Huracán Evo Coupe in Italy.
Sadly, I did not get to keep the Lamborghini Huracán STO nor my Roger Dubuis Excalibur Spider Huracán Black DLC Titanium as my birthday gifts. But it's the thought that counts.
CREDITS
Photo / Lamborghini Hong Kong
Film and edited by Gordon Lam