The Peninsula Hong Kong's Newest Facial Treatment Features a 24k Gold Chain Mask
April 12, 2016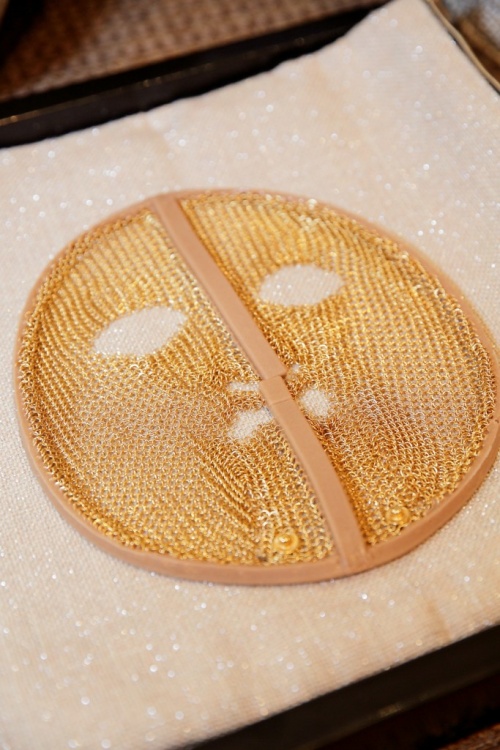 24k gold masks might sound a bit like a gimmick but the person behind the gold facial just launched at the Peninsula assures you it's not.
And you'd have to believe her. This is Margie Lombard after all, the Margie Lombard from Margy's Monte Carlo, where facials at her flagship store boasts clients such as Nicole Kidman and Cameron Diaz, and has a waiting list of over two months. A beauty guru favoured by many of the world's most glamourous and famous women, Lombard is a pioneer in her field, with 29 years of experience in groundbreaking anti-ageing research.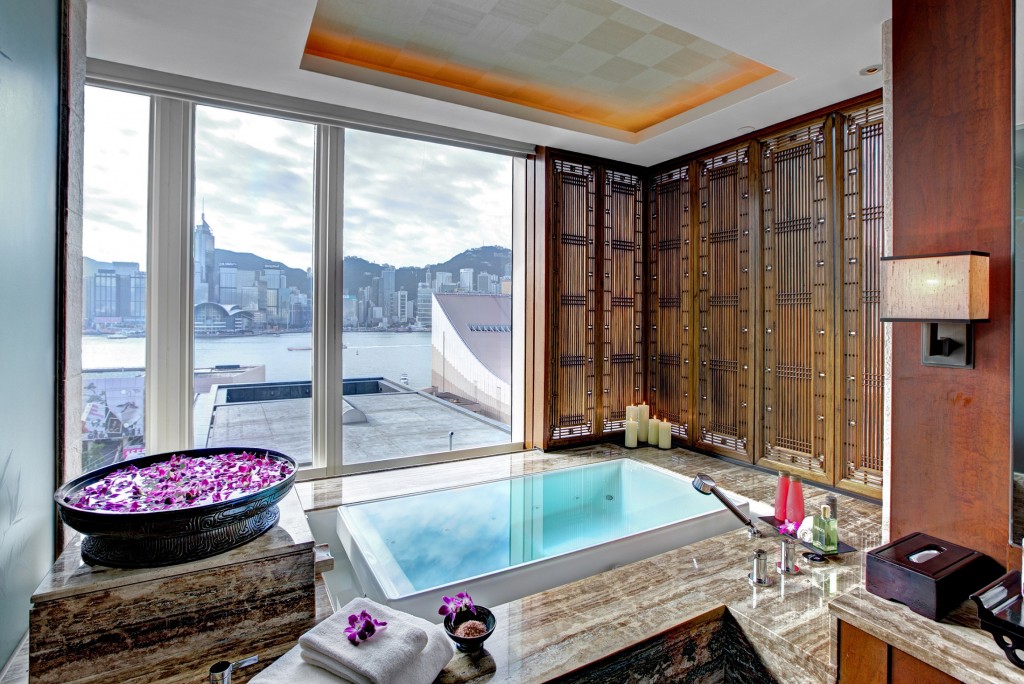 ​For the first time, Lombard is bringing her Instant Light Complexion Facial from her spa in Monte Carlo exclusively to the Peninsula in Hong Kong. The 90-minute facial treatment is an indulgent one, all the more special given the extensive care and world-class spa facilities available at the Peninsula hotel.
Unlike the Korean gold masks you commonly find in stores where the gold comes in the form of gold leaf flakes, Lombard's 24k gold chain mask is the real deal, similar to what you would imagine Cleopatra slept in every single night. Made of interlinked gold chains of considerable weight, the mask is lowered onto the face after an application of a grey sugar gel and then connected to a special software which sends waves of electro-acoustic signals to the skin's basal layer to stimulate the cells and to slow down collagen depletion and the break down of elastin for an instant brightening effect. Gold also has the added benefits of improving blood circulation and fights inflammation.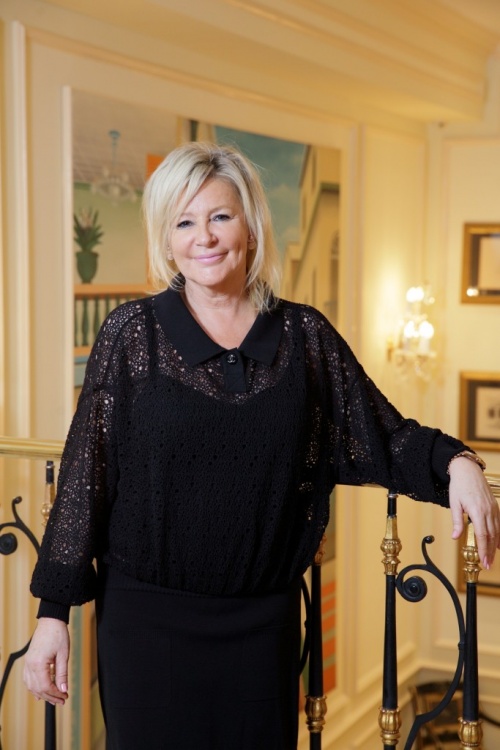 "It's like a piece of jewellery you put on your face," says Lombard during her visit to the Peninsula. "I've created four software programmes for the machine, the first programme detoxes the cells, the second rebuilds the muscles, the third regenerates the cells, and the fourth illuminates the skin."
The treatment comes with deep-tissue massages to further target deep skin cells, and following the indulgent mask, Lombard's exclusive line of high-quality, Swiss-made products is applied to seal in the goodness.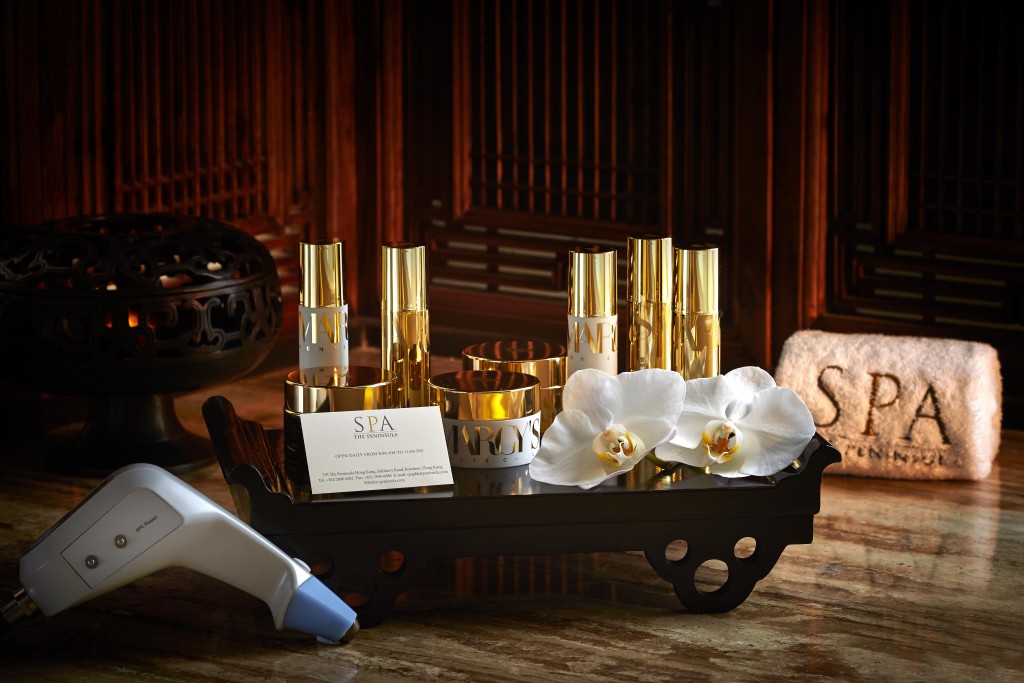 The results are brighter, tighter skin. Lombard says it can last up to two weeks.
"After the facial, I don't have to say a lot," she laughs. "A lot of hotels offer facials that are very relaxing but not all of them are results driven. People want something in between. You can relax, it's non-invasive, but at the same time it's very clearly results driven. It's a very unique facial you don't find just anywhere."
​The Peninsula Spa. The Peninsula Hong Kong, Salisbury Road, Kowloon. +852 2696 6682. hongkong.peninsula.com/spa-wellness