Love takes the form of a beautiful lock in Qeelin's Yu Yi collection, now in mother-of-pearl to signify pure and unconditional love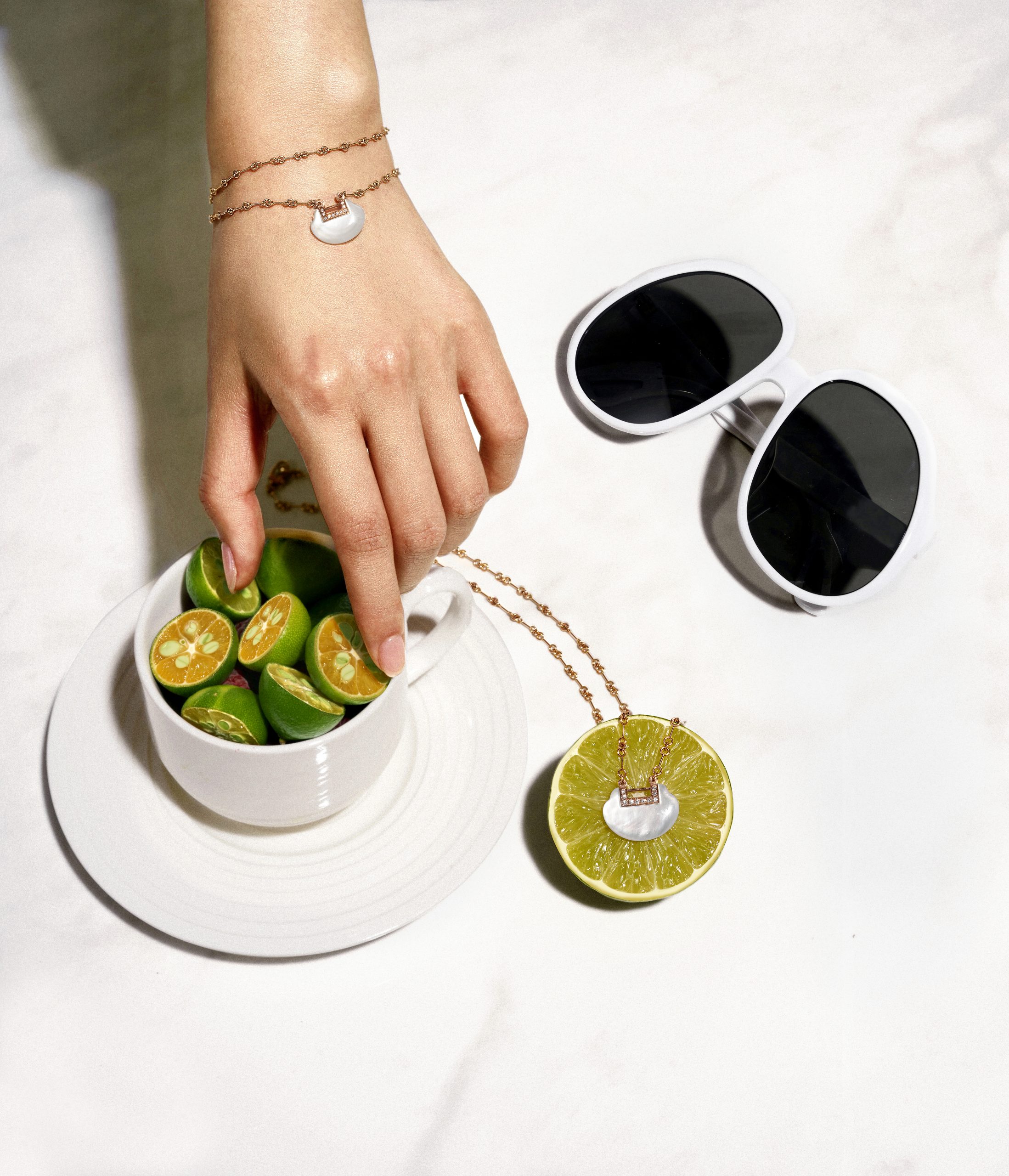 When it comes to love and our obsession with keeping it under lock and key, ancient legends and modern myths abound. The most popular modern-day rendition was at the Pont des Arts in Paris, where enamoured lovers crossed the famous bridge, put a padlock on the fence to symbolise their love, then threw the key into the river Seine below.
That tradition was put to a stop when the bridge partially collapsed from the weight of the thousands of locks, but the ritual spread globally and you'll still see padlocks in various romantic spots around the world.
Some say the love-lock tradition didn't originate in Paris, but rather in the town of Vrnjačka Banja in Serbia. The tale has it that a young man and woman, deeply in love, would meet every night at the Most Ljubavi bridge until the man was called away during the First World War.
While abroad, he met someone else and fell in love; the young woman died of heartbreak. Superstitious locals began to write their own names and those of their significant others on padlocks, then lock them to the bridge in the hopes that this would keep their lovers at home.
The origins of Qixi
In Chinese mythology, it's the legend of Zhinü and Niulang, the cowherd and the weaver girl, whose love was forbidden, so they were banished to opposite sides of the Silver River. As the story has it, once a year, on the seventh day of the seventh lunar month, a band of magpies would come together to form a bridge to reunite the lovers for one day.
In 2020, the seventh day of the seventh lunar month, also known as Qixi, falls on August 25. To celebrate this joyous and romantic tradition, Qeelin introduces mother-of-pearl to the Yu Yi collection, which showcases necklaces and bracelets featuring a unique chain design of interlocking knots with a pendant shaped like a lock.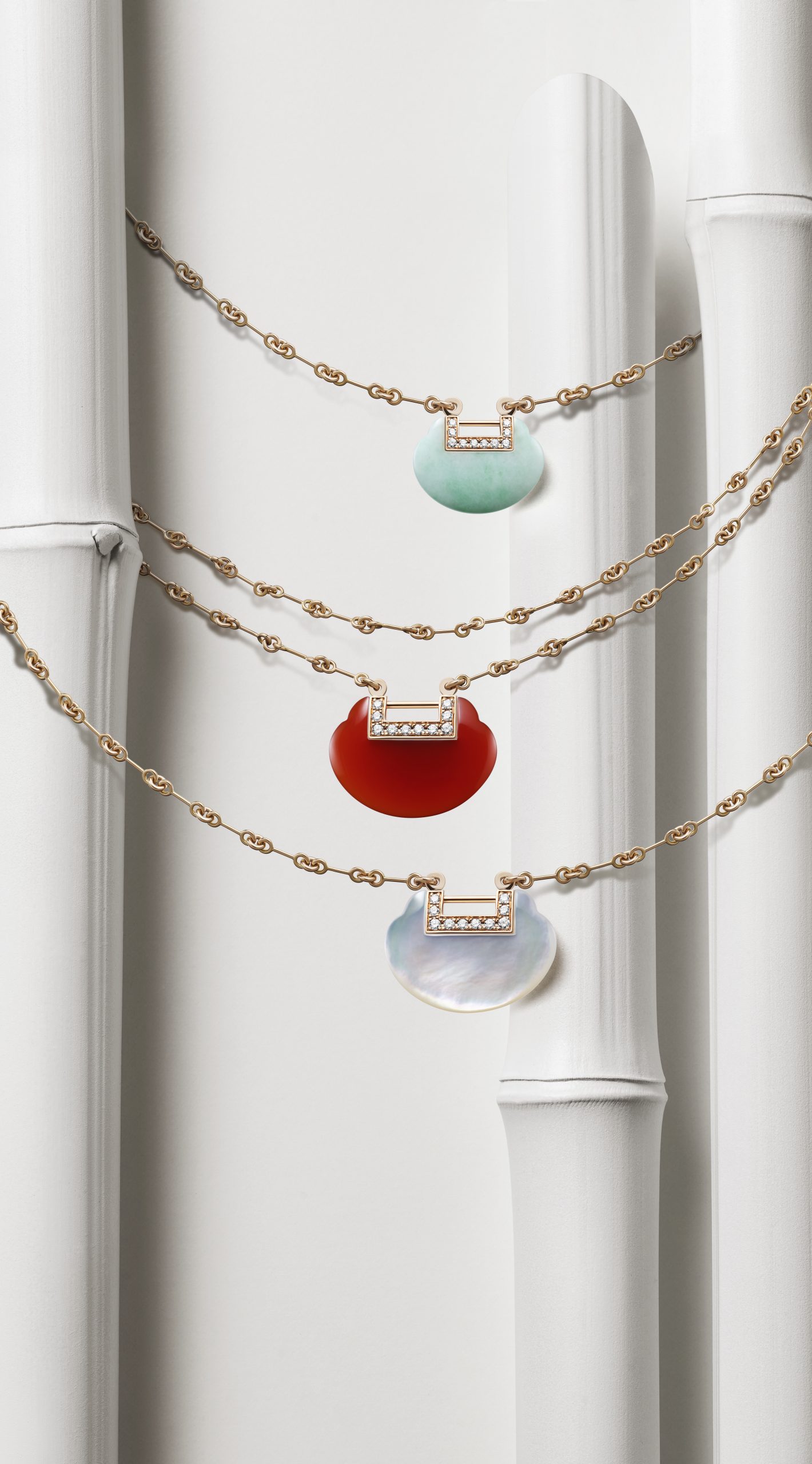 The chain design is inspired by ancient Chinese lore. The God of Love is said to tie a red thread to connect two lovers who are destined to be together. The knotted design of the necklace and bracelet in the Yu Yi collection is a brilliant modern-day adaption of this famous legend.
As for the lock design, it is based on the ancient Ruyi locks, which traditionally displayed intricate and complex designs. For Qeelin, however, Yu Yi is a more modern interpretation with a focus on minimalist aesthetics and the balance of the lock's curves, making it a much more wearable daily piece of jewellery.
For Dennis Chan, the founder and creative director of Qeelin, mother-of-pearl is a symbol of pure love. "Qeelin has carefully selected the most luminescent white mother-of-pearl to symbolise the purity of your precious love," he explains. "It is also doubly meaningful as a gift of love to the mother of your kids. What a beautiful way to thank her for the unconditional love for your family!"
Learn more about the Qeelin Yu Yi collection