Fashion cover: Hong Kong actress Jeannie Chan reveals her superpower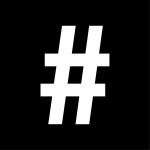 By: Elky Siu
September 16, 2020
Canadian-born Hong Kong actress Jeannie Chan talks about her newfound passion for sweets and baking, how she juggles life as an actress and entrepreneur, and all the milestones she wants to reach in her 30s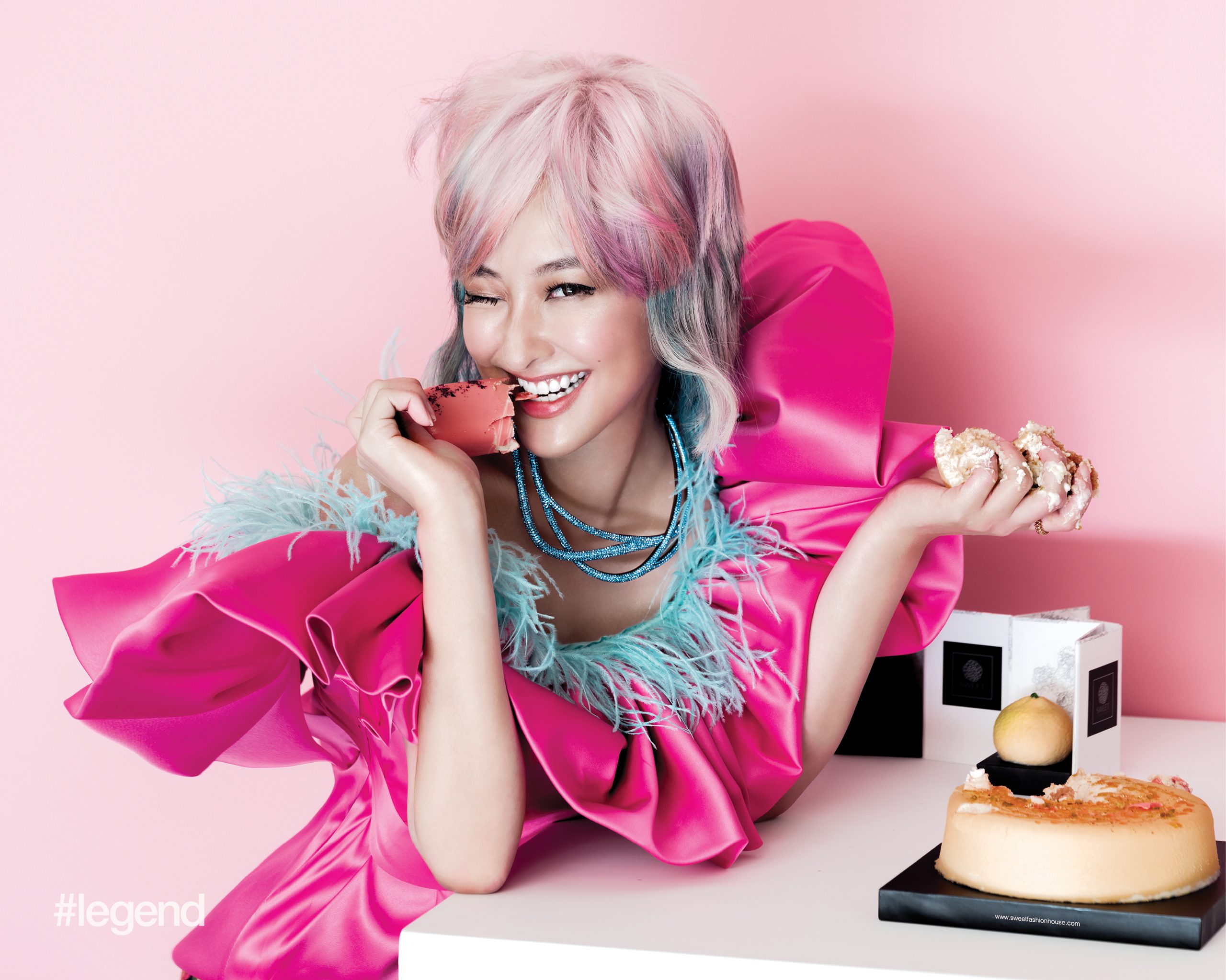 Most people know Jeannie Chan for the numerous roles she has portrayed for TVB, be it the high-school sweetheart in her TV debut Never Dance Alone or the genius (albeit self-centred) lawyer in Raising the Bar. While she can pull off vastly different personas on-screen, off-screen she's as multi-faceted as her diverse acting experience, if not more so.
Getting her start as a model a decade ago, Chan says she never imagined herself being in the entertainment industry. "I was in my third year of university. I wanted to do International Studies and I decided to study in Hong Kong. I was accepted [by City University of Hong Kong] and went there for a semester. During that time, I was scouted to be a model. Back then, there was a lot of scouting – scouts would just stand around in the MTR and be like, 'Hey, you are pretty, interested in modelling?' And that was how I started."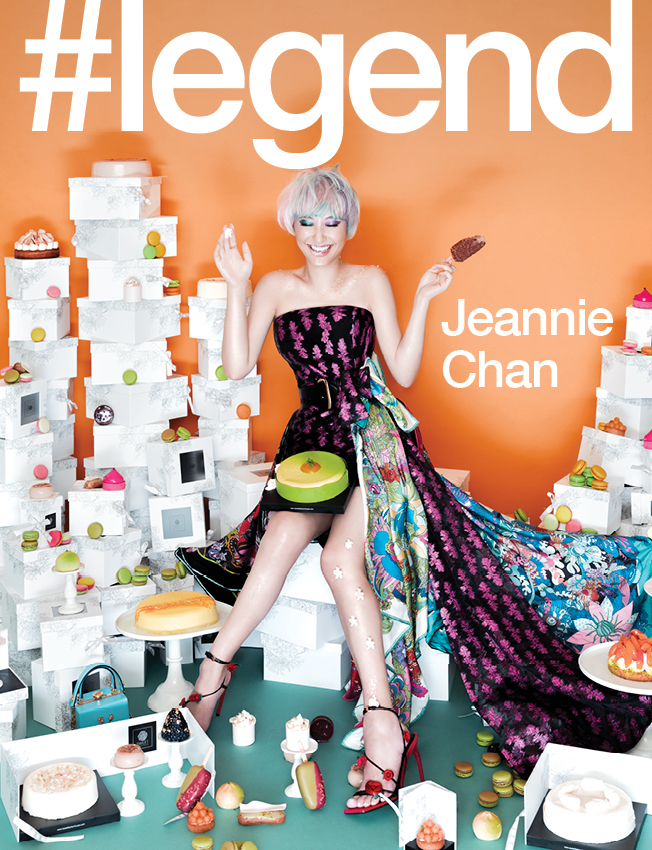 When asked what prompted her to make the switch from modelling to acting, Chan explains, "I just went with the flow. When I was modelling, I had one casting for a film and then somehow, I made it. I was probably lucky, because I was definitely not talented at all." When I tell Chan she's being modest, she doubles down. "I knew I wasn't good. But after that experience, I wanted to really study acting. So I went to the Beijing Film Academy for a semester."
Although Chan refers to her opportunity as pure luck, it certainly takes also hard work and persistence for her to have come this far, from being a part-time model 10 years ago to working with some of the biggest names in Hong Kong cinema (including Aaron Kwok, Tony Leung Ka-fai and Andy Lau) for her film debut in Cold War, and to becoming one of the most recognised and loved Hong Kong actresses, with a presence on both the small and big screens today.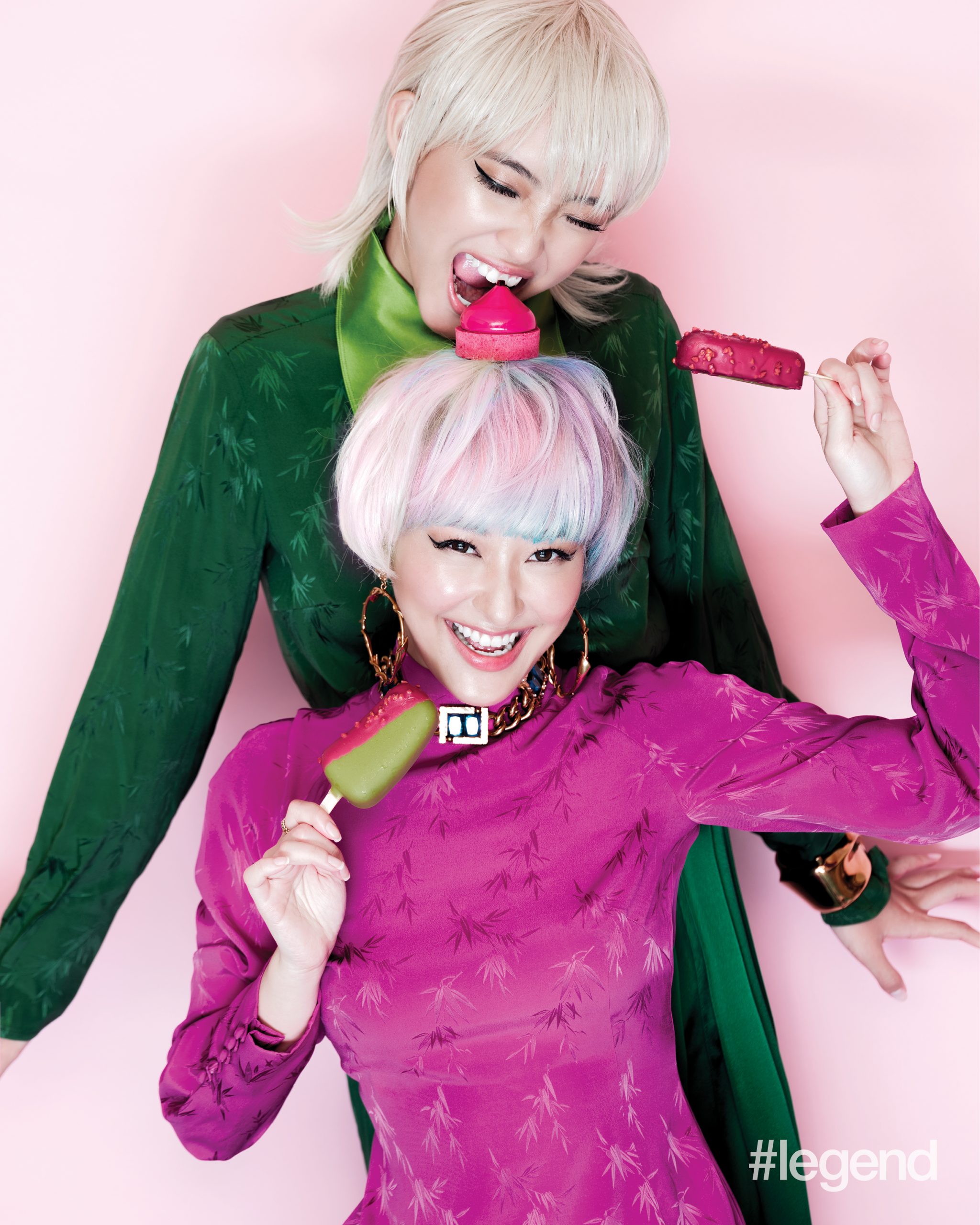 While "talent" isn't a word Chan uses to describe herself, she agrees that being hardworking is her superpower. "When I was in my 20s, I would try anything I could," she recalls. "And I wouldn't say no. I always give it all in everything I do. I would do all the stunts myself without using a double. There would be times when I didn't even have time to sleep for a whole week, but I would still be like, 'Yeah, sure. I can do that.'I was fearless."
Turning 30 last year, she says "boundaries" are what she's learning as she steps into her new decade. "I can't keep working without rest anymore. I've also learnt to say no when needed," she adds. On what she feels differently about these days, she smiles. "My attitude towards starting a family is a lot stronger than it used to be. I would do it in my 30s, for sure."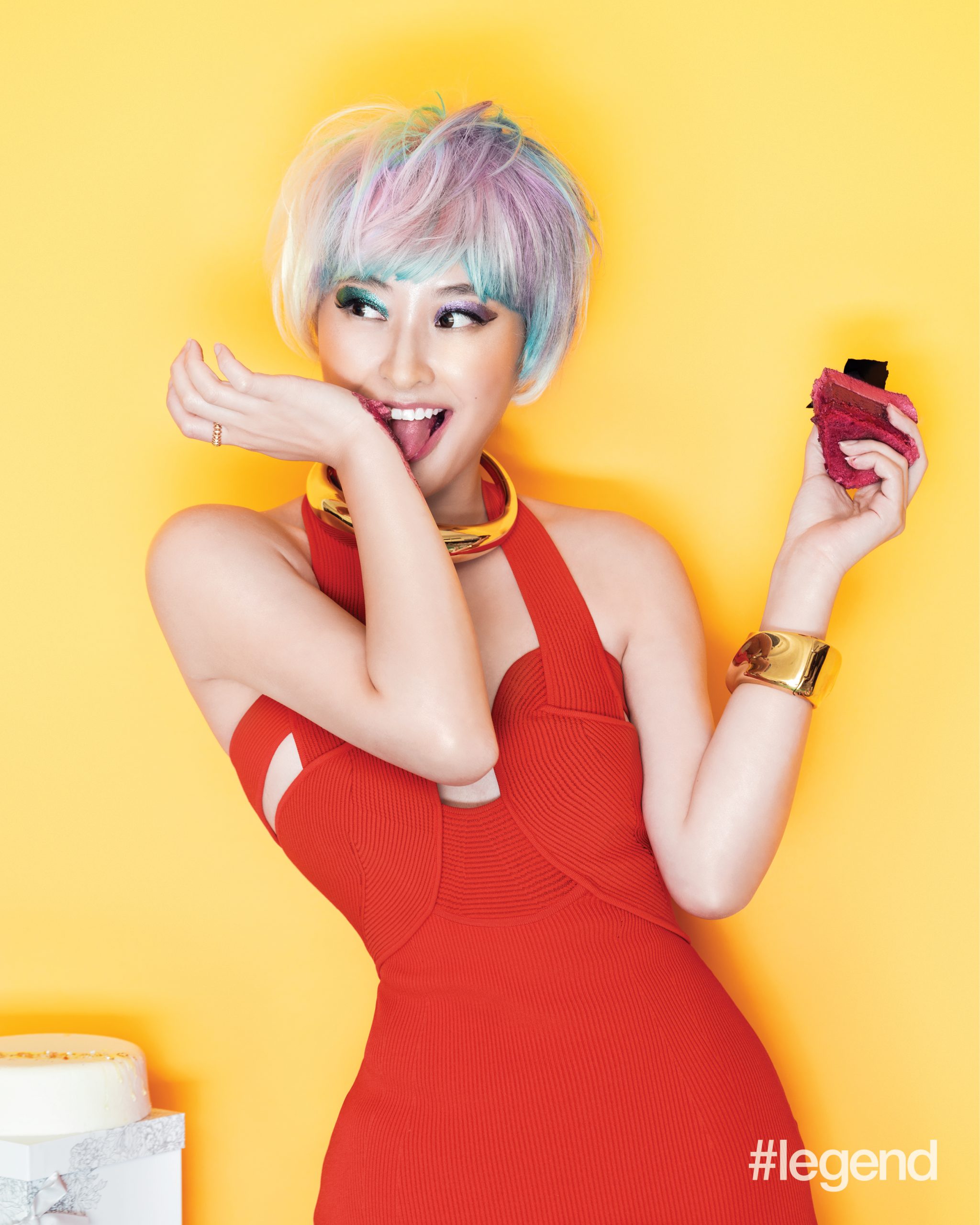 Apart from acting, Chan is also running her own jewellery brand, Onliest & Co. It must be difficult to juggle the various roles she has, but Chan says the secret is simple – passion. "You have to love what you do and do what you love. I think that's very important. I mean, you sleep for almost 50 per cent of your time every day, and the other 50 per cent you're supposed to be working. If you don't enjoy what you do, then what is life?"
Discussing the pros and cons of running her own business as a celebrity, Chan says, "I would definitely focus on the pros. I am very thankful that, for me, it's easier to market for brand awareness because I have a wider audience. So that definitely helps. But if I had to find a con… I'm sure there are people who don't like me, right? And if I'm attached to the brand, those people wouldn't want to buy things from my brand."
Chan admits that there are even people she doesn't know who hate her to the extent of cyberbullying her. "We live in a world where we're criticised so much about everything, especially on social media, where there is virtually no consequence to those invisible attacks," she says. "When I first started off, I was quite offended by the malicious comments online and I took them quite seriously. But now, I've grown to not take it personally."
See also: How to detox from social media
As Chan looks back at how much she has grown, she also looks forward to showing people a different side of her. "I've always wanted to do something very martial-artsy, because I have a background in taekwondo, which I never got to utilise," she reveals. "Most people look at me and think, 'Oh, you look like a shy girl who doesn't really move much.' But I'm actually a very masculine kind of girl. And I like moving around. I think I'm pretty tough!"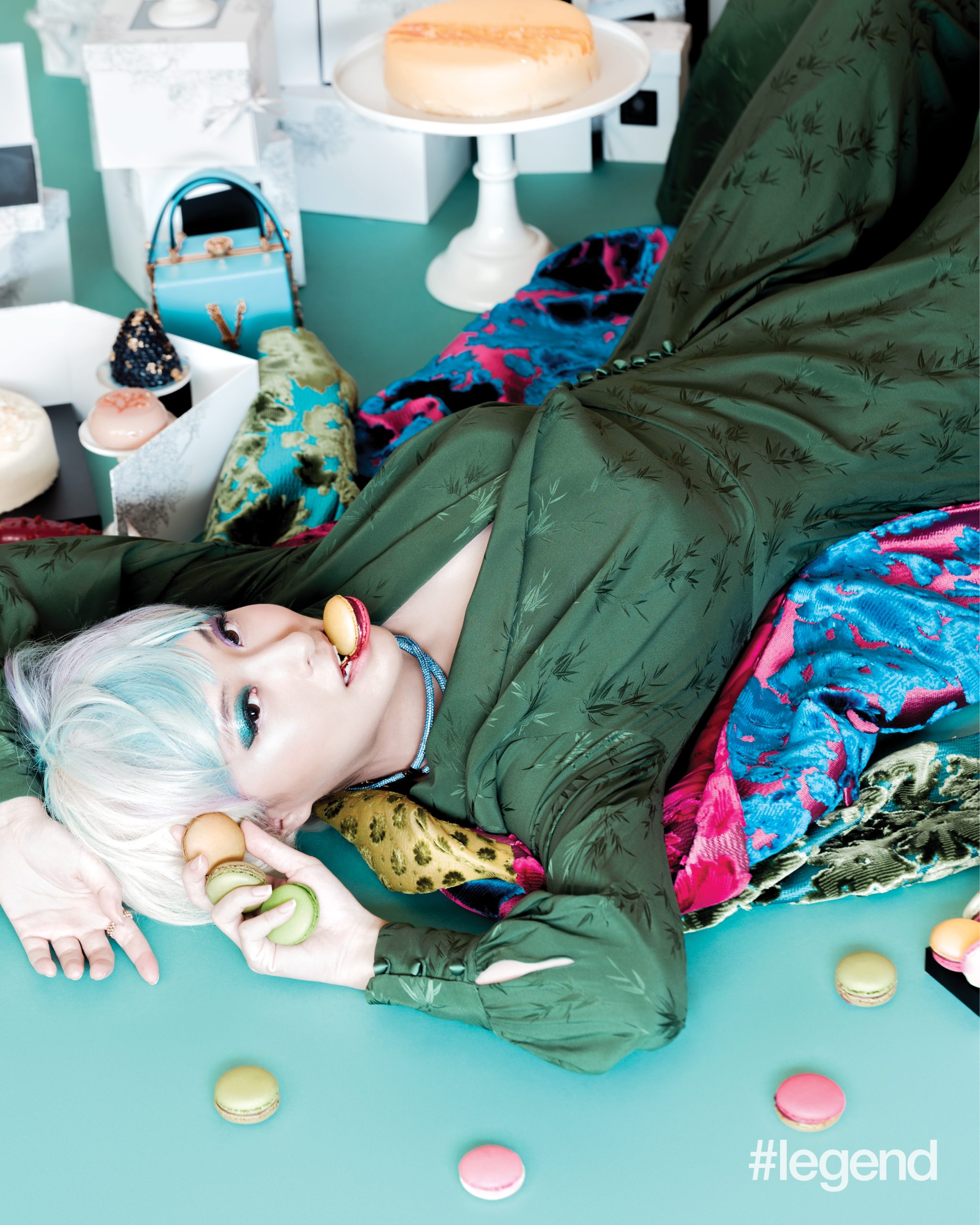 Apart from acting, Chan also discovered a passion for baking, thanks to all the extra time she has spent at home during the pandemic. "I stayed home a lot and I learnt how to bake. I learnt how to cook. I did a lot of arts and crafts. So now I have these super-famous quarantine cookies – no kidding! I baked some for my friends and they're all obsessed with my cookies now," she says, chuckling.
When asked to describe herself as any dessert, without a thought, she replies: "Marshmallow. You can pinch me! I'm quite fluffy and soft like a marshmallow!" She laughs and asks me pinch her arm – and so I do. I can attest that she is indeed marshmallowy – not because of her arms (after all, she practices taekwondo) – but because of her heart-meltingly sweet, mellow and pure personality.
See also: Hong Kong's best cakes that deliver
Introducing Steffie Chau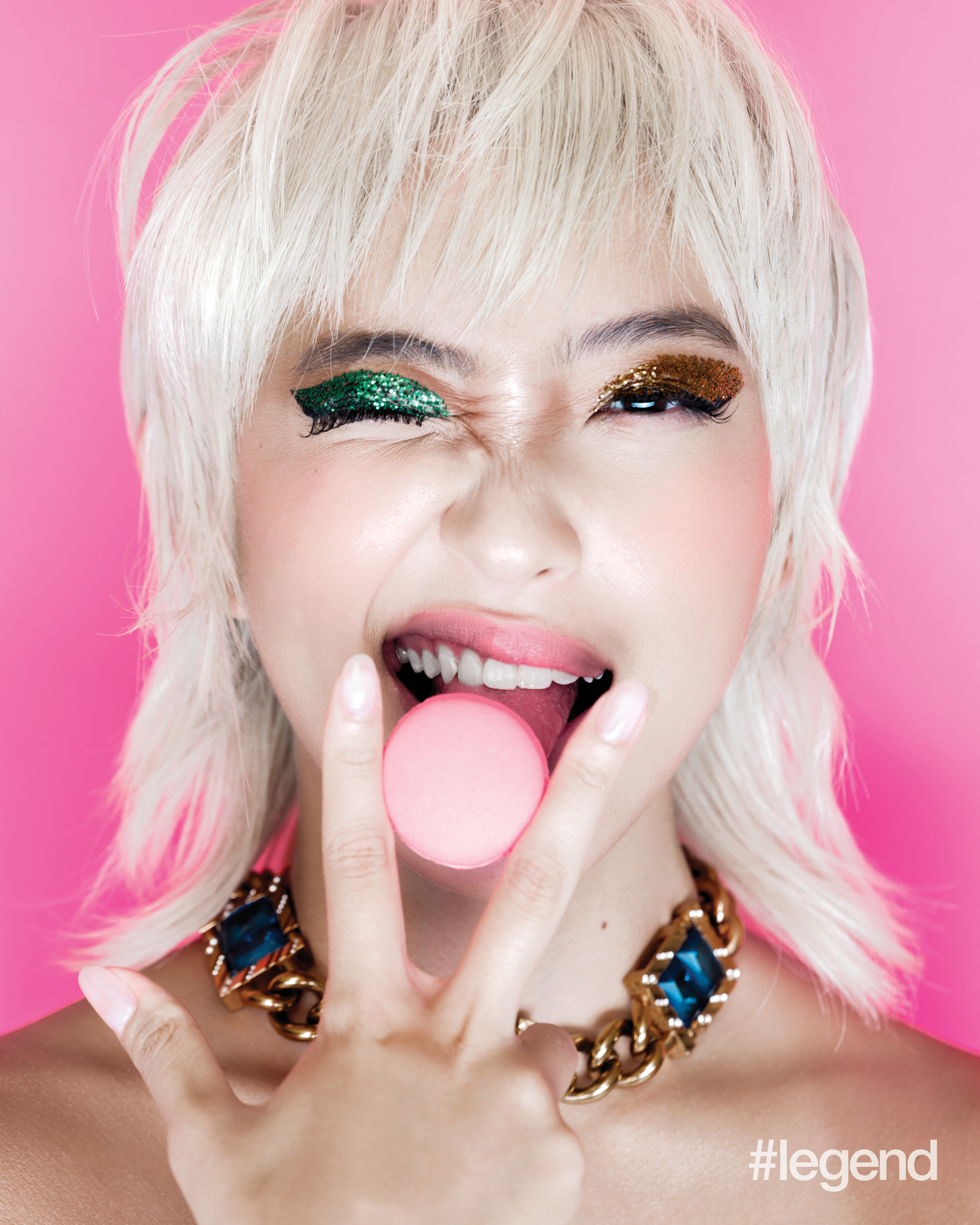 As Chan greets everyone the moment she arrives at the studio in the morning, she receives a delightful surprise when a familiar face ­shows up – Steffie Chau, our guest model for the shoot. While this is Chau's first foray into modelling, the 18-year-old is no stranger to the industry. She's the daughter of Steven Chau, founder of StarzPeople – the very same modelling agency that signed Chan 10 years ago, as well as countless models-turned-artists such as Maggie Q, Pakho Chau and Shiga Lin.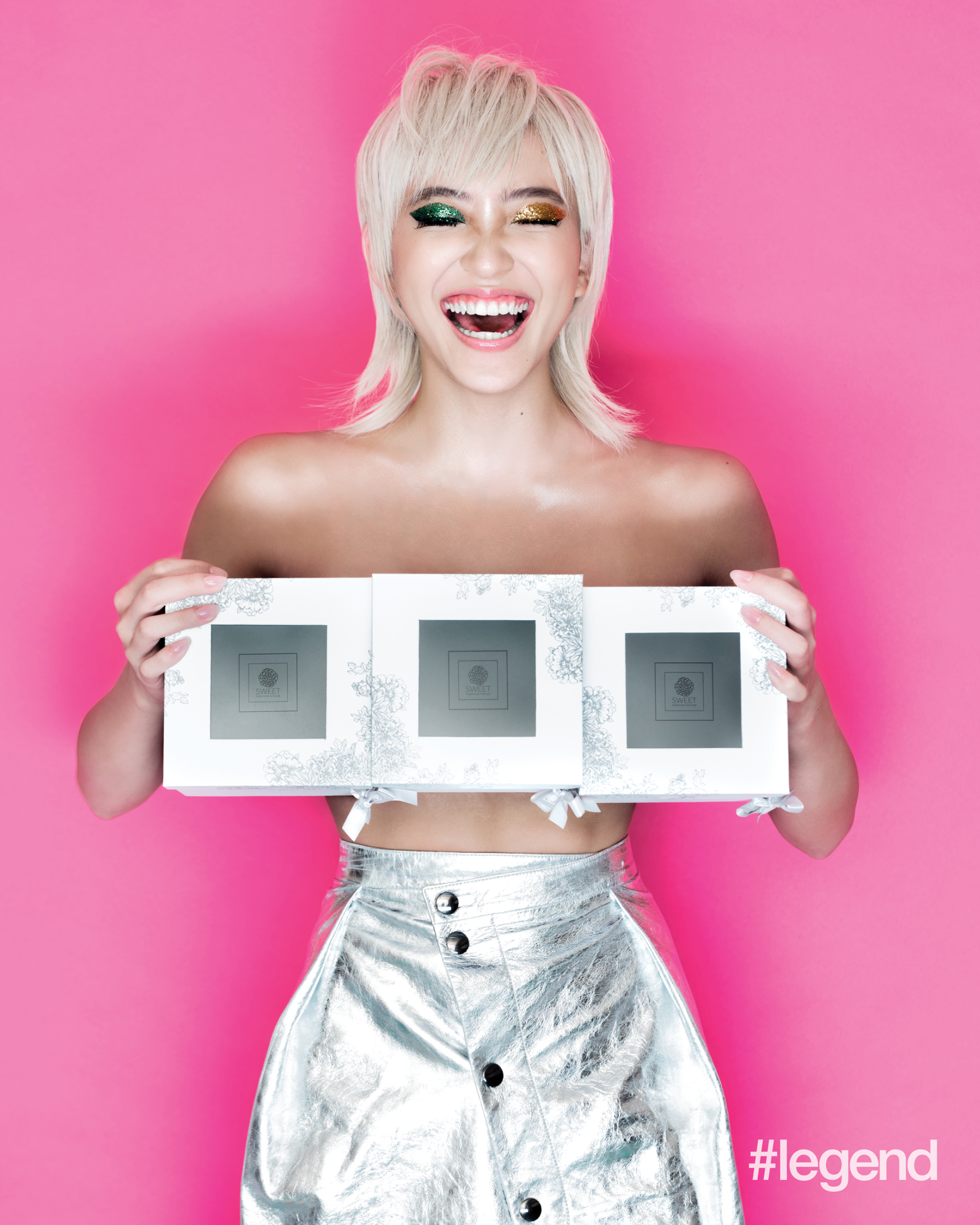 Sweet, organic and pure – just like the cakes from Sweet Fashion House that the girls are shooting with – their interaction is simply heart-warming to watch. Instead of guiding Chau how to pose, or how to angle the legs and arms, Chan simply enjoys a great time catching up and enjoying the desserts with Chau. Thanks to the fun both girls had, we're proud to have captured their most candid, natural and sweet moments on camera.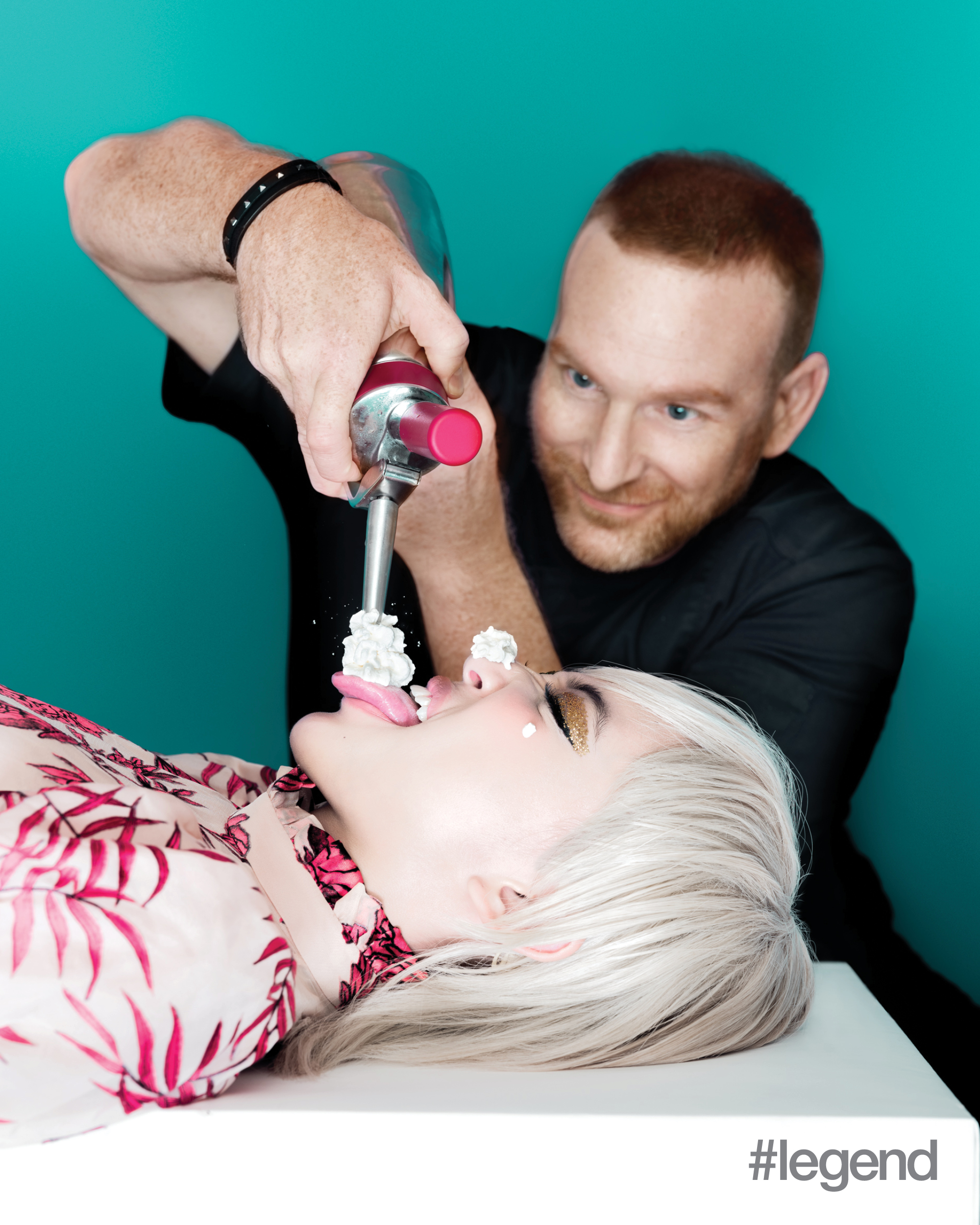 CREDITS
Photography / Ricky Lo
Styling / Marco M Chan
Sweets and Cakes / Sweet Fashion House
Hair / Jean T from A Ten Studio
Make-Up / Alexa Bui
Styling Assistant / Melody Law
Model / Steffie Chau
This story was originally published in the September 2020 issue of #legend magazine.
See all of our #PRINT issues here