From Canada to Hong Kong, producer and rapper Dough-Boy has come a long way in his 12-year career. Here, he talks about creative process, the importance of staying humble and why there may be something other than music in his future
You're forgiven if the name Dough-Boy only conjures up images of the marshmallowy mascot for the Pillsbury Company. Very much a human male, Dough-Boy is the moniker that Galaxy Ho invented for himself at the start of his career. Not wanting to use his real name on an album that he produced with his friend, Ho began to look around for a cooler, hip-hop name he could adopt. His search was short-lived as he quickly laid eyes on a Pillsbury Doughboy figure and Dough-Boy the rapper-producer was born.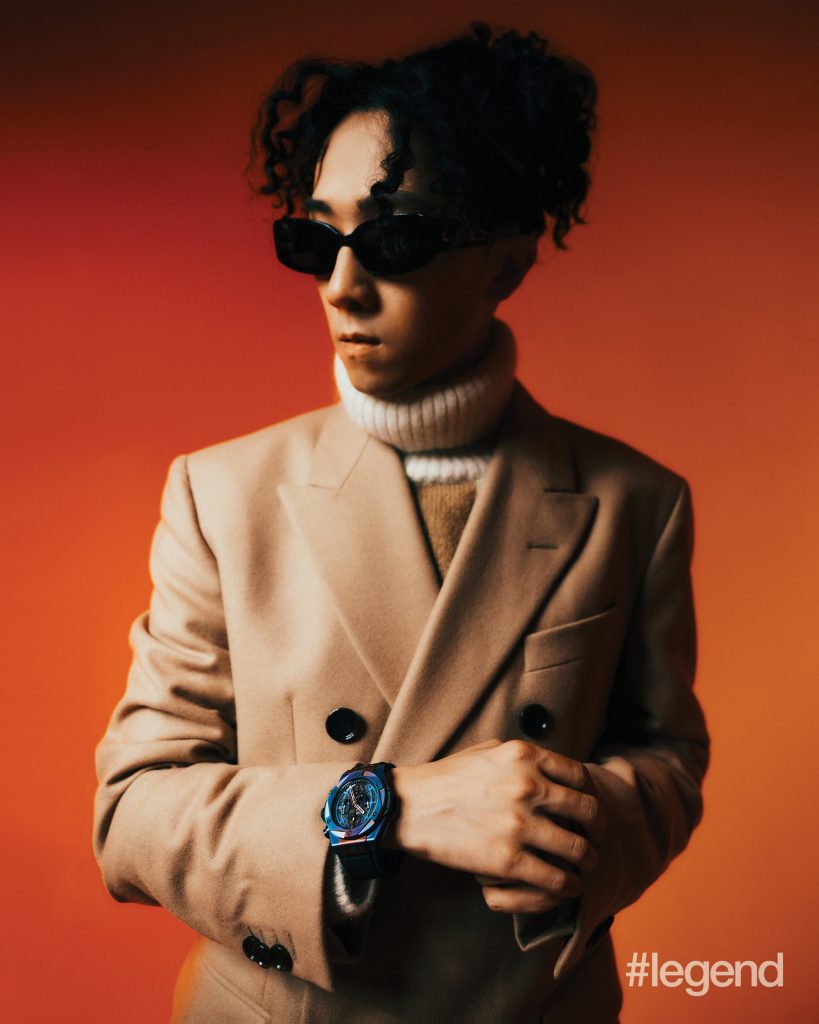 With his new name printed all over the album, there was no turning back once it had dropped and Dough-Boy resigned himself to the fact that the hastily found stage name had stuck. Now 12 years on, it's not exactly regret that tints his voice as we talk on the phone, but an easygoing air of self-awareness.
"I would've actually thought of a cooler name. It's okay. With the word 'boy', you just can't grow old. Now I'm 30 and this boy thing is over, but I'm stuck with the name," he says with a laugh. While most would agree that at 30 Dough-Boy wouldn't be considered old, when you've been a "boy" for more than a decade it's easy to understand how he feels. "Oh well, I can't change it, it's a little too late."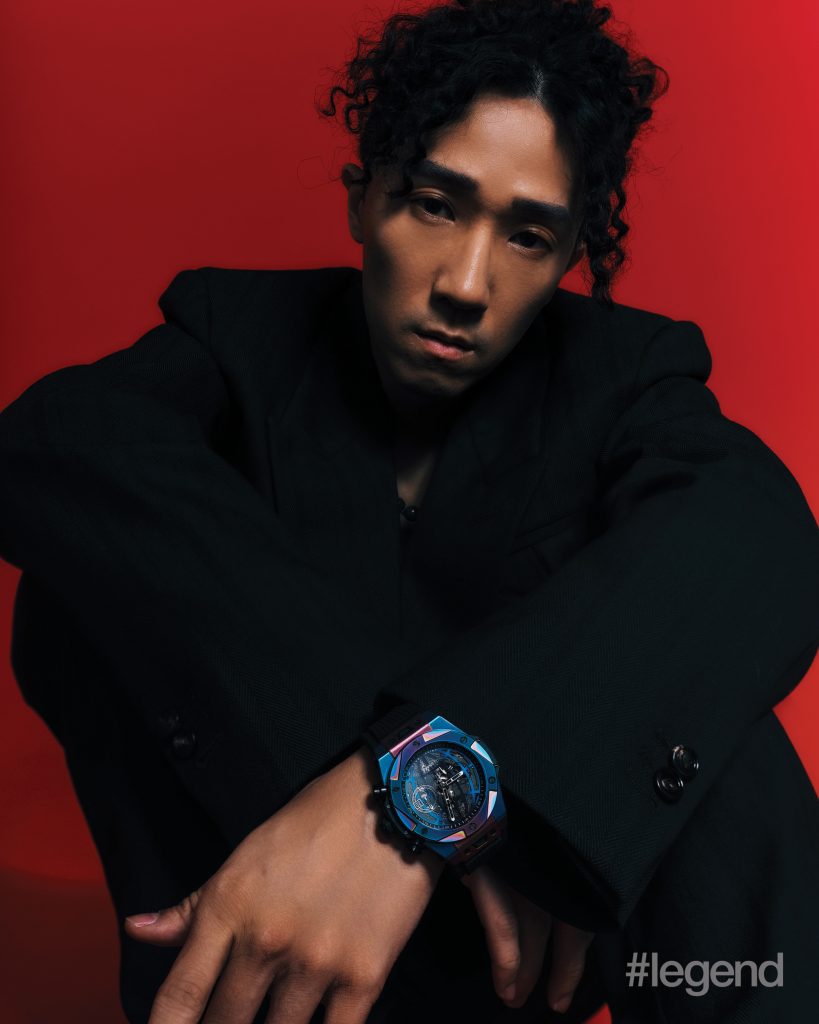 Perfect name or not, it hasn't stopped Dough-Boy from pursuing his musical ambitions. Starting in 2009, between juggling school and homework, he and his friends only had weekends to be creative. Now several albums and numerous collaborations later, it's safe to say that times have changed for Dough-Boy and music has become a full-time gig.
Naturally, he himself has changed with the times and his sound, which he divides into four phases, has evolved in style and structure. "At first, in the mid-2000s, I was really into a lot of more indie hip-hop kind of stuff," he explains. Name-checking MF Doom, Madlib and J Dilla, Dough-Boy describes his previous style as "a collage" using sounds from vinyls. "Not necessarily composing your own melodies," he says. "It was a lot of just chopping samples from old records. That was the first sound that I was going for."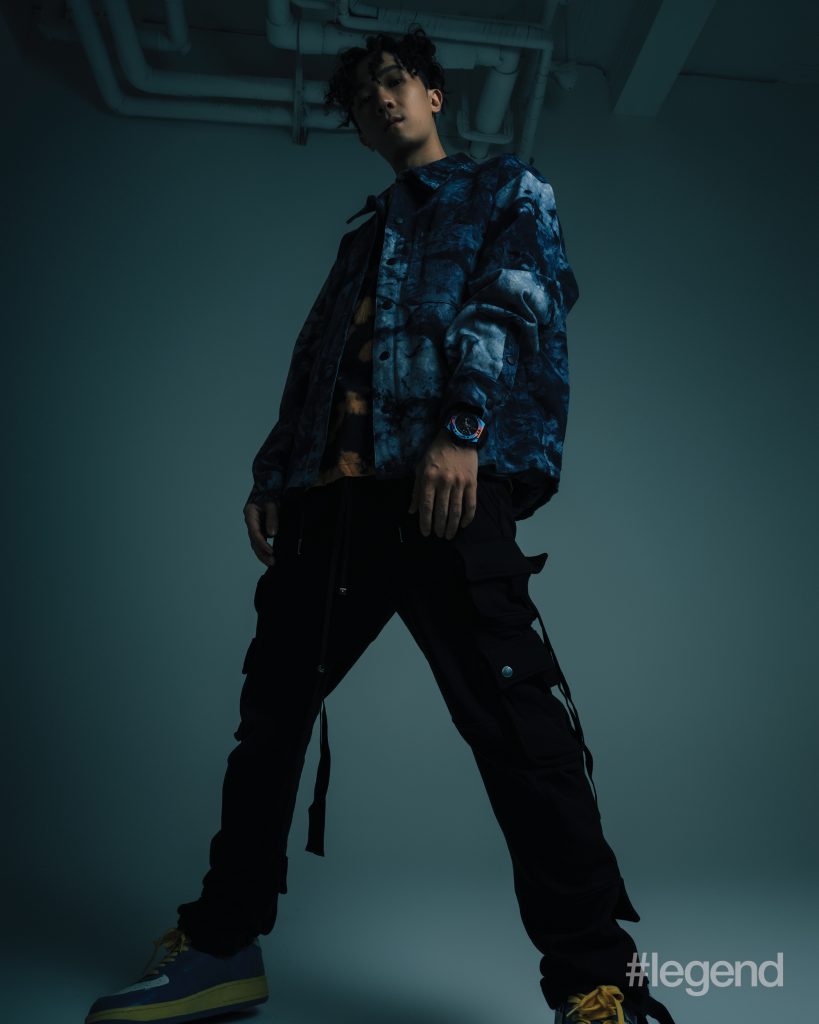 Even though he's considered one of the pioneers in the local hip-hop scene, Dough-Boy downplays his success and even denies it. "I don't feel that way. Not to try to be humble, I really don't feel that way. Especially in Hong Kong, I'm actually just an English rapper and even more a producer. That's not even the mainstream Hong Kong audience," he says. The norm in Hong Kong is Cantopop, with the popularity of K-pop on a continuous rise, meaning most mainstream listeners tend to veer away from English lyrics.
As a producer, on the other hand, Dough-Boy has made more of a name for himself with the years of experience under his belt. "Maybe within the music circle, they kind of know me because I've been around for a while. It's just that, but I feel like to the general audience, I'm definitely not that."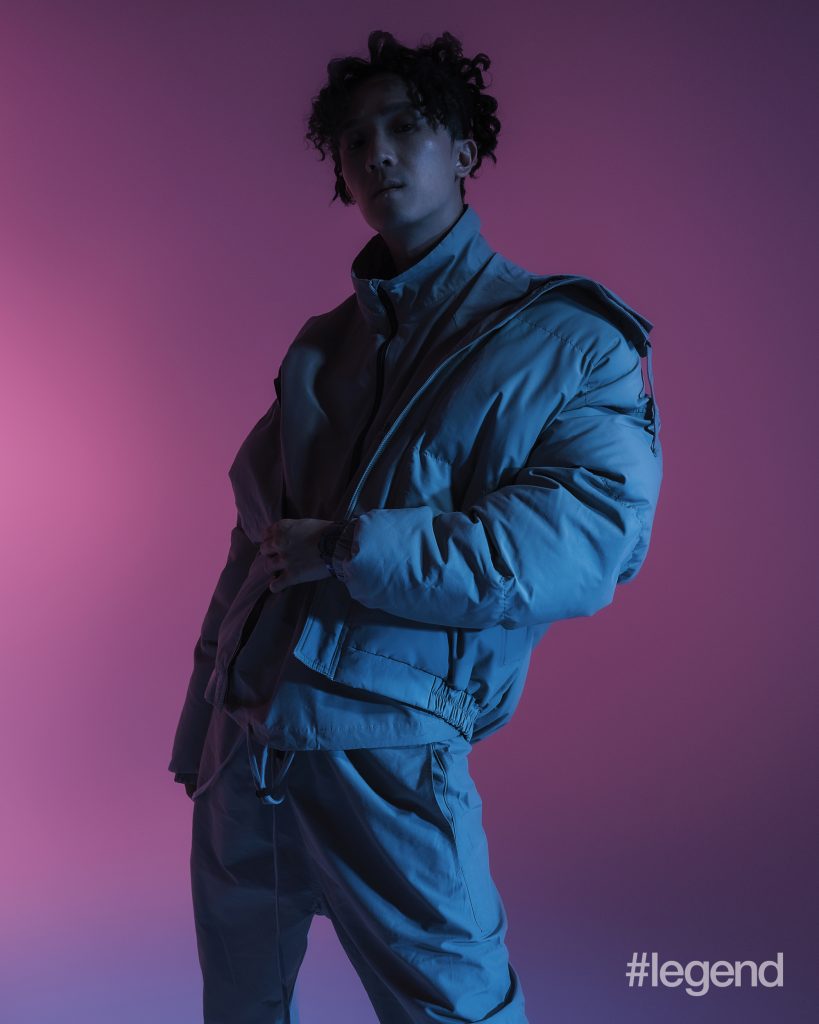 Nevertheless, Dough-Boy makes it clear that he doesn't want to be labelled or categorised. "I don't really like these categories, because putting categories to say that you're the best of something is not that cool," he says. "I used to live in Tseung Kwan O, for example, so I'm the best rapper in Tseung Kwan O. Yeah, because I'm the only one, of course [I'm] the best. I don't want to put small categories and then say you're the best, because that's really small.
"I feel like the sounds and concepts behind these songs, it's just these nerdy ideas that I have that audiences actually don't really care about. I don't think they actually care. I don't think the songs are hits," Dough-Boy admits. For all the non-music-nerd listeners out there, his style might not resonate as much as other, more mainstream music on the charts. As Dough-Boy laughingly describes how no one has the time to deep dive into the references in his tracks, it's obvious that he not only understands the market but accepts it as it is. Even better, he hasn't let that stop him from making music.
Calling himself "art-driven", a term you most likely associate with the crazed eyes and paint-splattered overalls of a starving artist, Dough-Boy shows it in a slightly different way. " I chose to be a more art-driven kind of guy, so it's always a gamble. My music doesn't always work. It works for me, but in terms of market share, my music, it's a gamble every time. My albums are not money-making machines," he says. Self-assured but never egotistical, he isn't trying to please anyone but himself. "It's always for me. It's always just for me."
It's that same self-awareness that keeps Dough-Boy humble because, for all his talk of making music just for himself, he never has too big of an opinion of himself. When so much of your work revolves around cooperating with other people, he has learnt how to get things done fast. "Sometimes it doesn't work out. If there's one person that has an ego, there's no song that day," he says about writing camps with other producers.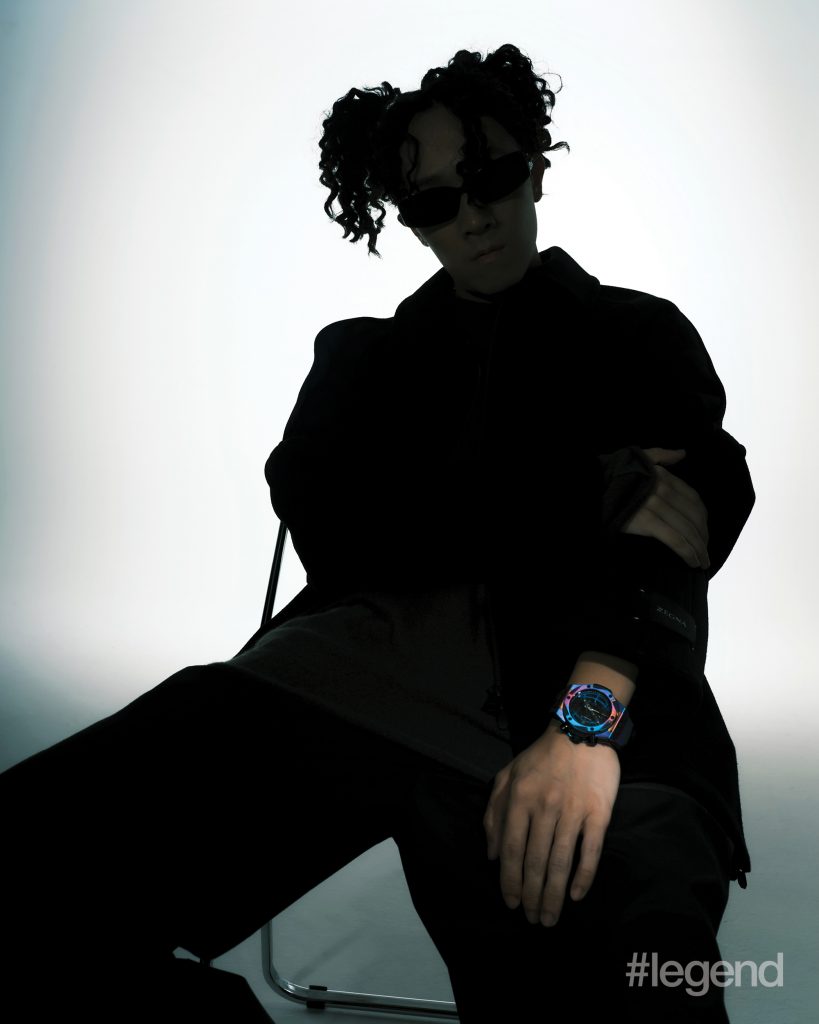 Not one to put others down, he realises that some in the industry have earned the right to an ego and he sees the value of it. "It's not their fault, because you are kind of supposed to have an ego if you're an artist. Your opinion matters when you're an artist, so you stand strong to your opinions."
Even though he says that audiences aren't too interested in the music he creates, his career speaks for itself. At just 24 years old, he was awarded Best Original Song at the 2014 Hong Kong Film Awards for The Way We Dance. Since then he's worked with hugely respected artists like MC Jin, Lil Yachty and K-pop superstar Jackson Wang and was even flown to South Korea by SM Entertainment, one of the biggest Korean agencies, to make music. There are clearly people who are interested in what he's doing.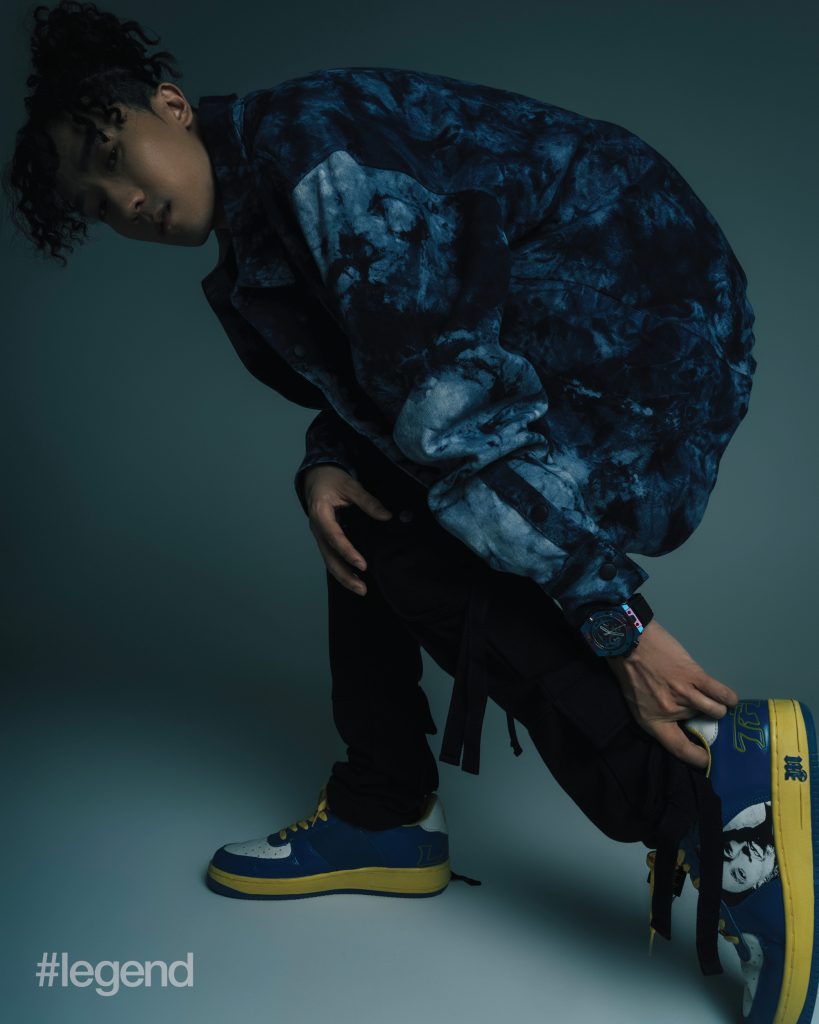 For his most recent album Power, Dough-Boy produced the songs with the theme of unity in mind. He created the concept of featuring a different artist on each track as the true epitome of the album's theme. "I try to be a canvas for the artist to paint on top of. A canvas can be huge, but if it's too huge, it's broad as fuck. There's no way you could capture a topic," he says. Juggling so many different artists and their styles, Dough-Boy put his experience producing for others to good use, blending their elements into his own music. "Sometimes artists think all over the place, so I'm trying to make a good size canvas. So just box into a sound and within this box, do your thing."
A step away from his usual music style, Power seems to be symbolic of a shift in Dough-Boy's work and character. The tone has shifted from angsty to something more upbeat. "A lot of the songs [before were] about being alone in this world, like no one understands you. So I kind of grew out of it. I'm 30, I'm old. That shit's for kids," he says, laughing.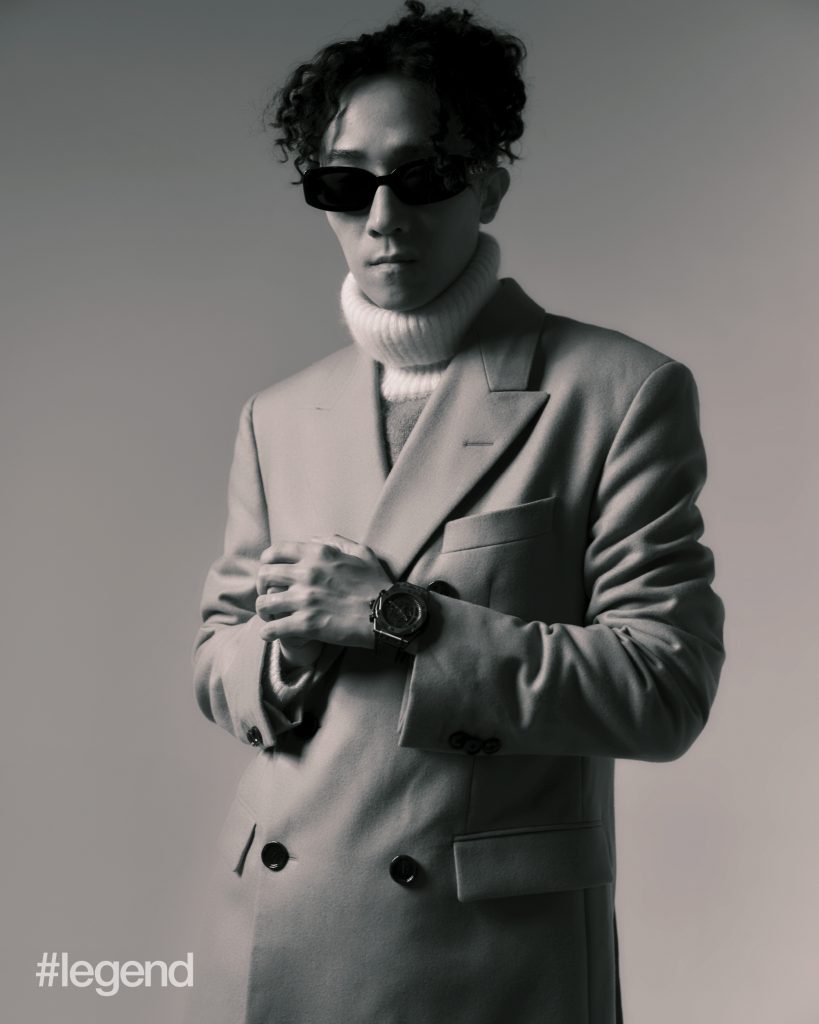 It's this change that foreshadows his reply to the question, "What's next for Dough-Boy?" His answer is still somewhat surprising because it doesn't revolve around the thing he's been dedicated to for the last decade of his life. "It might not be music," he says. Lamenting the lack of room for interpretation, he has outgrown music as a means for self-expression. "I feel like music sometimes is so literal, especially rap music, that it's not cool as an artist, because you tell them exactly what it is. I want to do paintings where you have your own perspective on what you feel this painting is about."
One door closes and another opens, but there won't be any tearful goodbyes for Dough-Boy. Doing the same thing for 12 years gets old, and to him, it's time to start a new chapter, phase five if you will. "My friends were sad, [telling me] 'Don't give up on music, bro'. I'm not giving up, I've just had this job for a long time. I'm okay, I'm not sad," he says. After all, Dough-Boy made it very clear: he can't remain a boy forever.
CREDITS
Art Direction / Zaneta Cheng
Photography / Dongji
Styling / Evee
Styling Assistant / Yiii
Hair and Makeup / Evee
Also see: Tyson Yoshi calling the tunes