Fashion cover: Cecilia Yeung and Christoffer Cheng in 'Best Of All Worlds'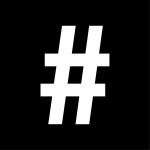 By: Natasha Gillespie-Wong
February 22, 2021
She's a competitive athlete and part-time model; he's a dentist and travel enthusiast. But Cecilia Yeung and Christoffer Cheng are both living their best lives and documenting every step in their journeys for our scrolling pleasure. Natasha Gillespie-Wong meets two of Hong Kong's busiest and most inspiring influencers
Cecilia Yeung
Life as a competitive athlete, youth advocate, part-time model and social-media influencer is not an easy one. But Cecilia Yeung makes it look that way, and has fun in the process.

"I see my coach more than I see my family," says the 26-year-old high jumper lightheartedly. "When you're an athlete, struggling doesn't always lead to success. But you can never succeed without struggling. Being an athlete is wonderful and the struggles are for something you love, [so this experience] brings me so much happiness."
Known for being Hong Kong's first full-time high jumper, Yeung holds the Hong Kong women's high jump record of 1.88m, set at the Asian Athletics Grand Prix in Taipei in 2017. She has represented Hong Kong since 2016, earning a silver medal at the 2017 Asian Championships and placing fifth at the 2018 Asian Games. Over a decade in the world of athletics has given Yeung a thick skin and an iron-clad will to succeed, traits she is more than happy to share with others in the hopes of helping them discover and follow their own dreams.
"Before the pandemic, I would go to schools for talks during sports days and share my story. I would talk about my life as an athlete, but outside of talking about sports I would point out how everyone has their own unique talents," she explains.
"I feel that one of my missions in life is to teach and share my experiences." Indeed, Yeung recognises the importance of education alongside a career as an athlete. She recently graduated from the University of Hong Kong with a double degree in business design, and innovation and marketing. "I was lucky; I didn't have to sacrifice my academic growth in order to pursue my sporting career," she explains. "The Hong Kong Sports Institute has agreements with Hong Kong universities to allow athletes to study part-time. This means there are fewer sacrifices involved with pursuing sport, so that when you retire you can move into other industries if you want to."
While Yeung continues to compete as a high jumper, having recovered from aruptured Achilles tendon that sidelined her for much of 2019, she has also become a successful influencer and brand ambassador with 104,000 followers on Instagram. There, she shares her passions for fashion, beauty, jewellery and more from the likes of Chanel, Dior, Fresh, Gucci and Nike alongside motivational posts – accurately tagged #CeciAimsHigher – and outtakes from her many photo shoots.
"One similarity [between athletics and modelling] is that you need confidence for both occupations," Yeung notes. But this newfound success as a model and influencer doesn't mean Yeung is looking to move away from sports. Rather, she hopes to develop programmes to further the careers of athletes her junior. "I think the development of sports in Hong Kong, especially track and field or high jump, is not yet ideal," she says. "One of my ideas for the future is to create a system that pairs coaches with athletes, because there isn't that facility yet."
At the end of the day, Yeung recognises the difficulties of a life dedicated to the pursuit of excellence as well as the joy that it can ultimately bring. "When I tore my Achilles tendon, I had to get an operation and it was a very difficult experience," she says. "But being injured makes you realise how much you want to get back to what you love. So when I could start training again, it was like a reward for my patience. It made me want to cry."
See Cecilia Yeung's #legend100 profile
Christoffer Cheng
At first glance, Christoffer Cheng looks like your typical influencer – expertly quiffed hair, calculated wardrobe choices and a designer handbag collection to rival that of an A-list celeb. But scratch the surface and it's clear that Cheng is more than meets the eye. Splitting his time between running his own dental practice and taking his 56,000+ Instagram followers on globetrotting adventures, Cheng redefines what it means to work hard.
In this age of technology, the visibility of social media personalities has altered standards of success and career trajectory, but Cheng draws the best from both worlds. "Balancing two careers means I never really have a day off," says the dentist, who's been known to cruise the Great Barrier Reef or go skiing in Japan for his side hustle. "But I still wake up every day feeling grateful."
Born and raised in Hong Kong, Cheng was bitten by the travel bug early thanks to his hometown being one of the most accessible places on Earth. With more than 1,100 flights departing the city every day – pre-COVID, that is – it's little wonder the temptation to take off is so strong. Indeed, Cheng always finds new opportunities to explore. His passion for discovery is so great that it extends beyond the realms of our planet. "In terms of travel, I think space would be number one on my list," he says, laughing.
"Being able to experience an entirely new universe that is so endless and untouched is a huge draw for me." Back on Earth, there's no doubt the pandemic threw a spanner in the works for travel bloggers. Cheng, however, was undeterred and uniquely prepared.

Able to keep his careers and sanity intact, he credits relationships and community as his sources of inspiration. Thus he has grown to appreciate the most genuine form of influencing: developing connections. In fact, despite his travels being largely solo, Cheng never feels alone. His "Insta-friends" always keep him company. "When you have a shared interest, it's easy to find things to talk about," he says. "Having a community behind me motivates me."

Being adaptable has always been integral to Cheng's lifestyle, which involves working in two totally different industries. "Dentistry is quiet. I work with my hands, whereas Instagram is an outlet for my creative side, so I'm able to express all aspects of myself through my work," he says. "I switch focus on a daily basis; whenever I do, my mind resets."

An introvert offline, Cheng admits it's been nice taking a break from the hubbub of travel over the past year and realign his priorities. But top of his list? "Laying by a pool and truly relaxing." For all his achievements, Cheng seems surprised by the influence he wields. "I never thought of myself as inspiring," he says. His message for the masses is simply to allow their passions to bloom, to allow themselves to develop within their interests. After all, he says, "You only live once."

In keeping with that philosophy, Cheng hopes to combine his two passions with philanthropy once the pandemic is over. "I would love to go on a dentistry volunteer trip, where you go to less developed countries and provide dental treatment to those who don't have access to it," he says. "It's a privilege to be able to travel and helping people brings me happiness."
See Christoffer Cheng's #legend100 profile
CREDITS
Photography / The Buffacow at Samagana
Cinematographer / Owen Wong
Editing / Nomad Visuals & Samagana
Gaffer / Sing
Creative Direction / Zaneta Cheng and The Buffacow
Styling / Daniel Cheung
Styling Assistants / Alex Loong, Jodie Chow, Kathleen Oi Shun Li
Hair / Don Kwok at D.A.K Hair
Make-Up / Sapphire Shen
Featured Influencers