Fashion cover: Eau là là! It's Chanel N°5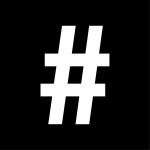 By: Zaneta Cheng
March 15, 2021
When Gabrielle Chanel debuted an uncommonly complex fragrance in an unusually simple bottle, an icon was born and the course of perfumery changed forever. As it approaches the century mark, Zaneta Cheng reflects on the intriguing history of Chanel N°5 and its influence on everything from art and fashion to celebrity and femininity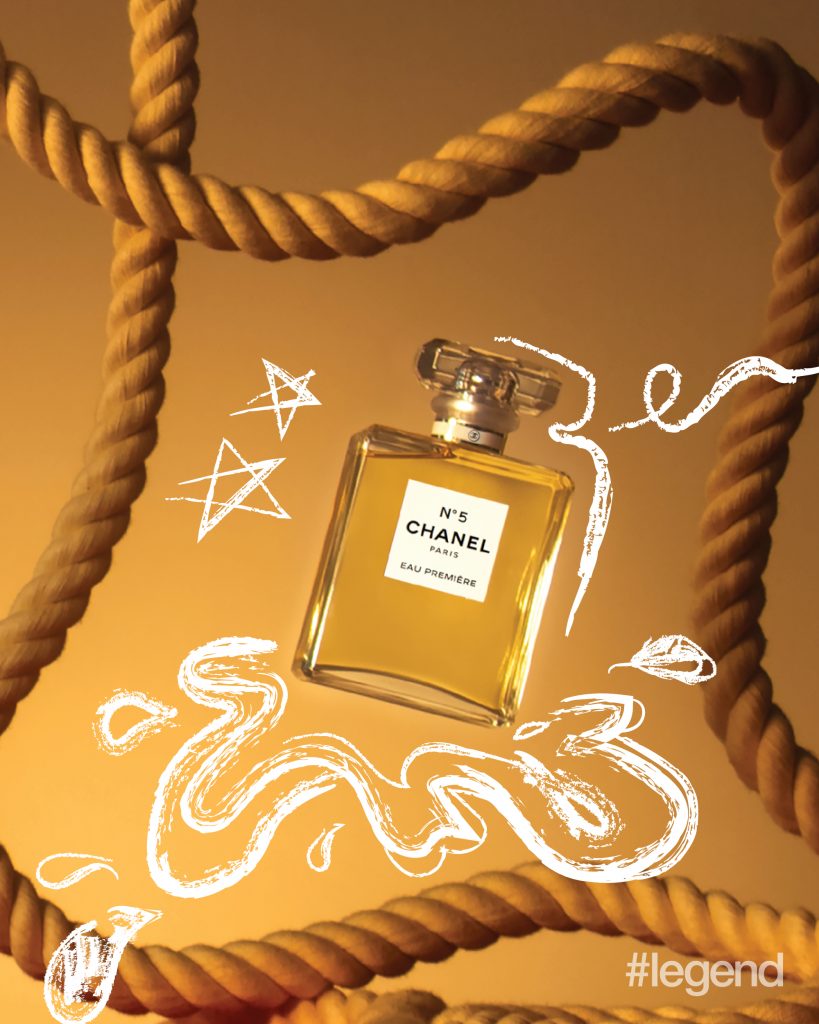 Radical, revolutionary, legendary and iconic. Since its creation in 1921, Chanel N°5 has come to symbolise so much more than the house's signature fragrance. The floral bouquet in a minimalist glass bottle transcends time, fashion and culture to embody the spirit of Gabrielle Chanel and the brand she created in her unique vision.
Just as Chanel herself broke the rules of style and society with her menswear-inspired suits and chic black dresses, the introduction of N°5 represented a series of astounding firsts: first perfume produced by a couturier, first perfume to use aldehydes, first perfume to be identified by a number and first to be presented in a simple laboratory bottle.
In the century since, Chanel N°5 has not only become the best-selling fragrance of all time but also a cultural icon showcased in international museums and made famous by celebrities such as Catharine Deneuve, Marilyn Monroe and Andy Warhol.
Chanel N°5 is born
When Chanel set out to create a perfume that would match her image, she did so in the only way she knew how: by following her intuition and carving out her own path. At a time when the rules of perfumery favoured soliflores (compositions based on a single flower), Chanel wanted women to smell like something else entirely. "I want a woman's perfume with the scent of a woman," she said.
The idea for a perfume came to Chanel in the summer of 1920, when the couturier was visiting Monte Carlo with Grand Duke Dmitri of Russia. There she met up with a painter friend José Mari Sert and his wife Misia, who were well known in artistic circles at the time, and soaked up the warm sun and heady florals of the south of France.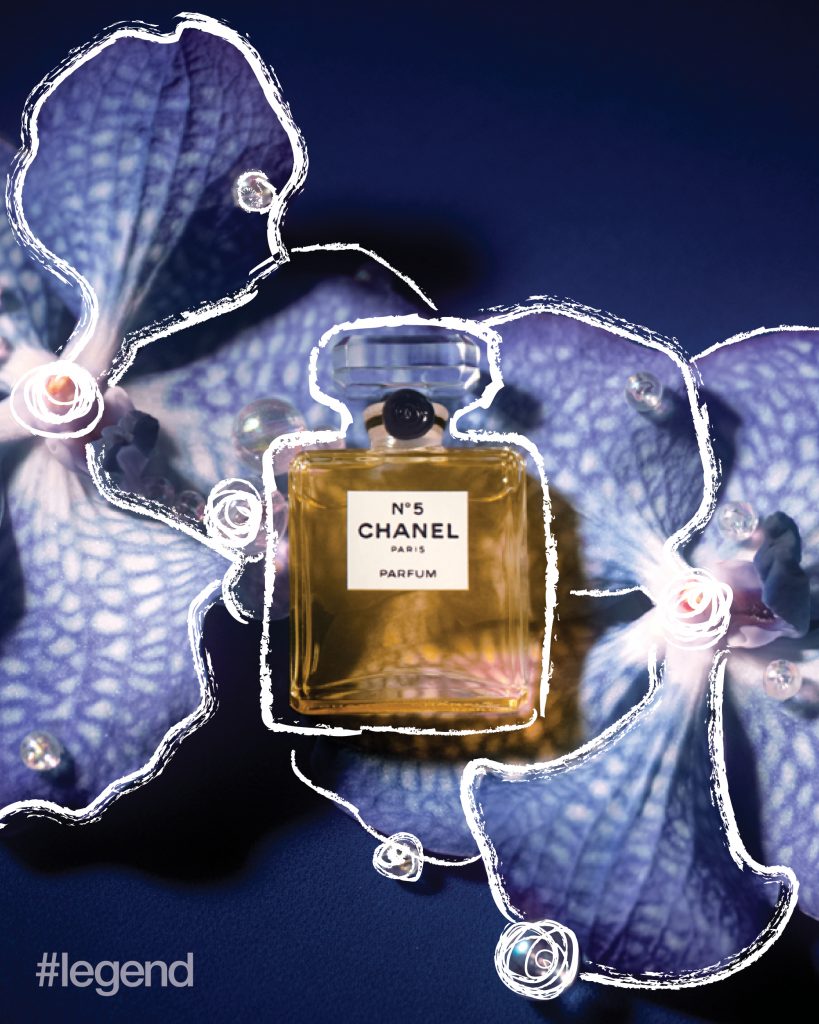 Chanel envisioned a new type of fragrance that was a composition of scents rather than a single note, and Grand Duke Dmitri knew just the person to help her realise it.
Born in Moscow to French parents, Ernest Beaux had been a perfumer to the court of the Czar before relocating to France and the birthplace of French perfumery, Grasse. Not long after they met, Beaux accepted Chanel's challenge and set out to create an entirely new style of perfume.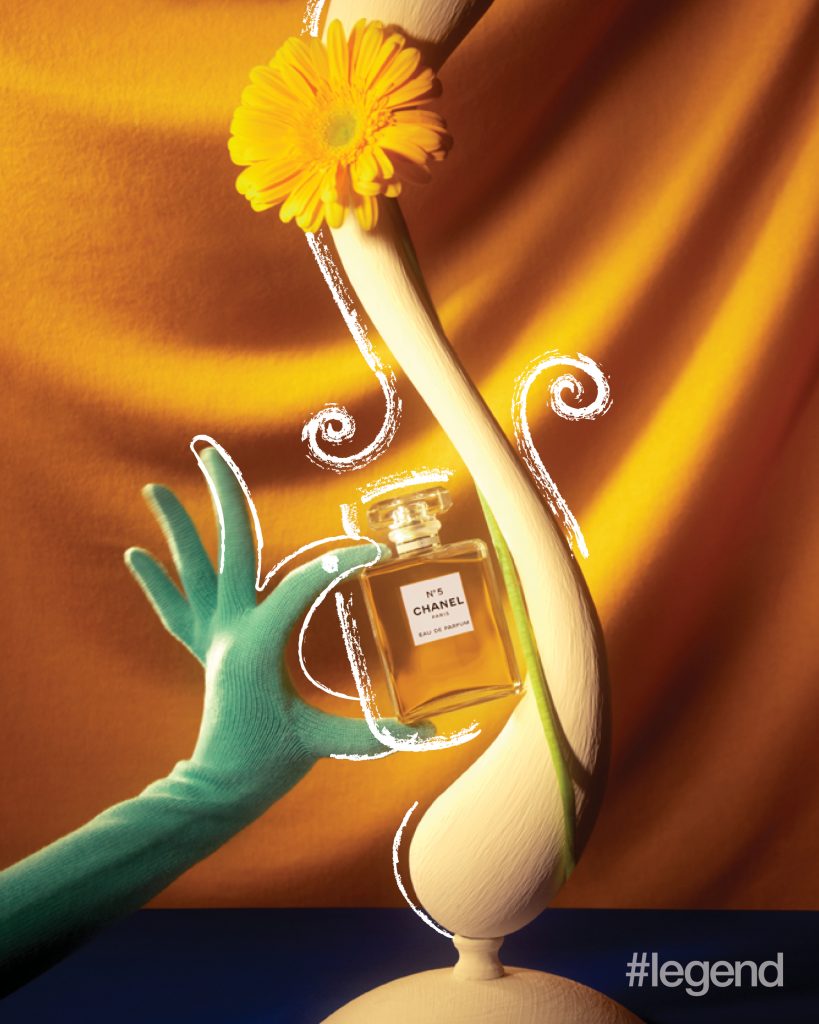 Finding inspiration in the crisp chill that comes off the northern lakes of the Arctic Circle, Beaux began blending May rose, Haitian vetiver, ylang-ylang, sandalwood, orange blossom, neroli essence, Brazilian tonka beans and more until he had a dazzling bouquet of more than 80 scents.
Beaux also added aldehydes to brighten, blur and blend the fragrances – this was the first time these synthetic components had been used in a fragrance in large proportions, enhancing the composition and lending radiance and abstraction.
Spurred on by Chanel's visionary approach, Beaux composed two series of samples for the couturier. One was numbered one to five, and the other 20 to 24. Chanel chose the fifth sample as five was her lucky number. It was also the number of her astrological sign, Leo, and the date that her collections were presented in February and August.
The scent of Chanel N°5
Described by Chanel as "a bouquet of abstract flowers", Chanel N°5 has three key notes – rose, jasmine and aldehydes – which are sourced from the rarest, most precious and exceptional raw materials.
This includes May rose, found only in Grasse, and which, as its name suggests, is harvested by hand in the month of May. Its very intense and complex scent derives from the fact that it takes 300,000 roses to make just one kilogram of May rose absolute.
Considered the most noble of ingredients, jasmine from Grasse is the absolute reference of all perfume making. The jasmine absolute used in N°5 takes a staggering 6 million flowers to make a single kilogram. It is so indispensable to the composition that Chanel has partnered with the Mul family of local producers in Grasse since 1987 to ensure its supply.
It's said that each 30ml bottle of N°5 Parfum is equal to a bouquet of 1,300 flowers. Among the other captivating scents that deliver the perfume's intense femininity and voluptuousness are neroli, bergamot, vanilla, Bourbon vetiver and New Caledonian sandalwood.
Chanel N°5 through the ages
The original Chanel N°5 Parfum was considered in 1921 and to this day as "the perfume of perfumes" and "the essence of femininity".
Three years later, in 1924, Beaux interpreted it as an eau de toilette. The warm and bright version of the parfum's floral bouquet is housed in a simple spray bottle with a black lacquered cap.
In 1986, Jacques Polge created the N°5 Eau de Parfum. A fuller version of the original Chanel N°5, it shares the same floral aldehyde signature composed around May Rose and jasmine with bright citrus top notes and the smooth touch of vanilla.
Twenty-two years later, in 2008, Jacques Polge took another bold step forward with N°5 Eau Première – a luminous and airy interpretation meant for more generous use, featuring a blend of voluptuous ylang-ylang from the Comoros, delicate facets of May rose and jasmine, as well as touches of vanilla and musky notes.
Lastly, in 2016, Olivier Polge captured the essence of Chanel N°5 for a new generation with L'EAU. The incredibly fresh result is less abstract, with notes of lemon, mandarin and orange giving way to a dazzling floral bouquet and a lingering echo of vetiver, cedar and cottony musk.
The Chanel N°5 bottle
As precious and unique as each of the N°5 interpretations is the bottle that houses it. Designed by Chanel as a model of minimalism and simplicity, the original laboratory-style glass flask was in stark contrast to the exceedingly ornate fashions of the time. It was topped with a cabochon stopper cut like a diamond and inspired by the geometry of Paris's Place Vendôme, which the couturier would admire from the balcony of her suite at the Ritz.
The finishing touch, ever since the N°5 Parfum's 1921 launch, is a unique baudruche seal. The completely manual process – which involves placing a thin sheet over the neck of the bottle, holding it in place with two pearl cotton threads and applying a wax seal stamped with the double C – reflects Chanel's couture roots and ensures the product is completely sealed and tamper-proof.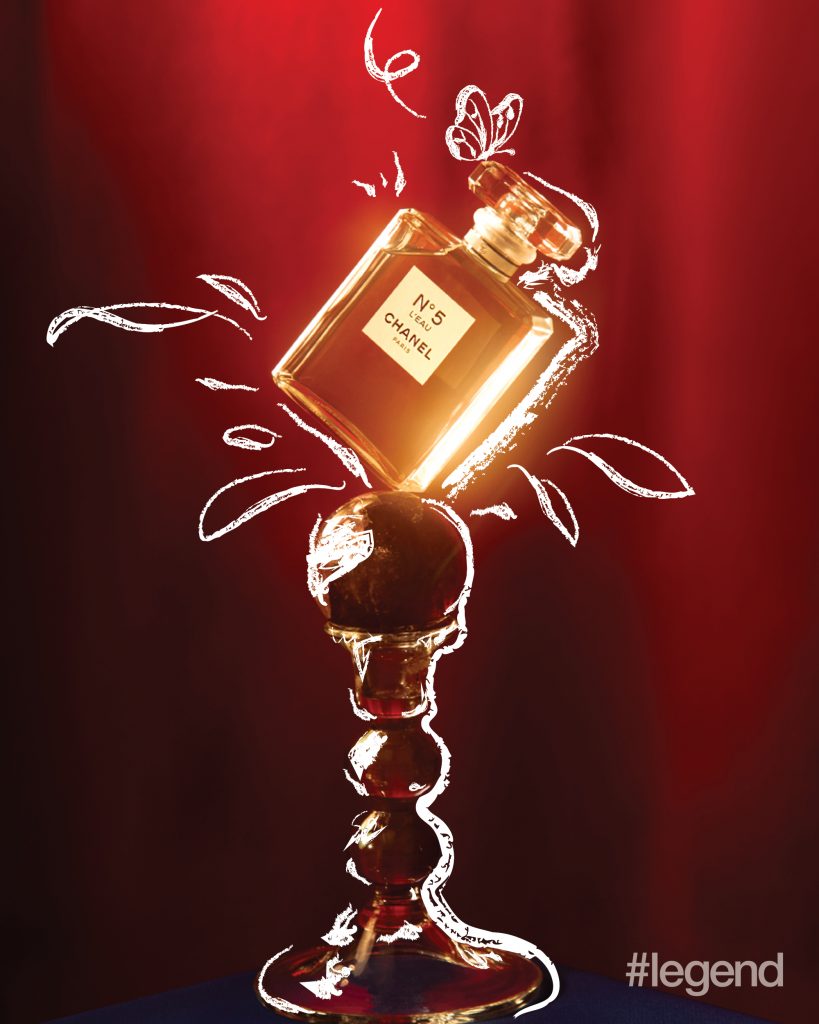 This immediately identifiable bottle quickly became the must-have fragrance of its day and, in due time, a cultural icon all its own. While the original shape has been adapted over the years, its modern aesthetic remains unchanged. The bottle's black-and-white sleeve, meanwhile, refers to the clean and simple lines of the Aubazine convent where Chanel once studied.
The packaging and styling of N°5 was so exceptional for its time that it is the first perfume to be inducted into New York's Museum of Modern Art. Not long after its induction, in 1959, Andy Warhol would immortalise the perfume in a series of screenprints.
Indeed, for Gabrielle Chanel, N°5 represented more than an accessory. It was an expression of one's personality, a way to tell a story and reveal a woman's singularity. And it was a scent for all women, of every generation.
The faces of Chanel N°5
Over the years, N°5 has been associated with some of the world's most beautiful and glamorous women from Catharine Deneuve and Jean Shrimpton to Candice Bergen and Nicole Kidman.
Among the newer faces of N°5 is French-American model and actress Lily-Rose Depp, the daughter of actor Johnny Depp and singer Vanessa Paradis. The latest face of N°5, since 2020, is Marion Cotillard. The elegant French actress can be seen in a new campaign film being transported from the streets of Paris to dancing on the surface of the moon.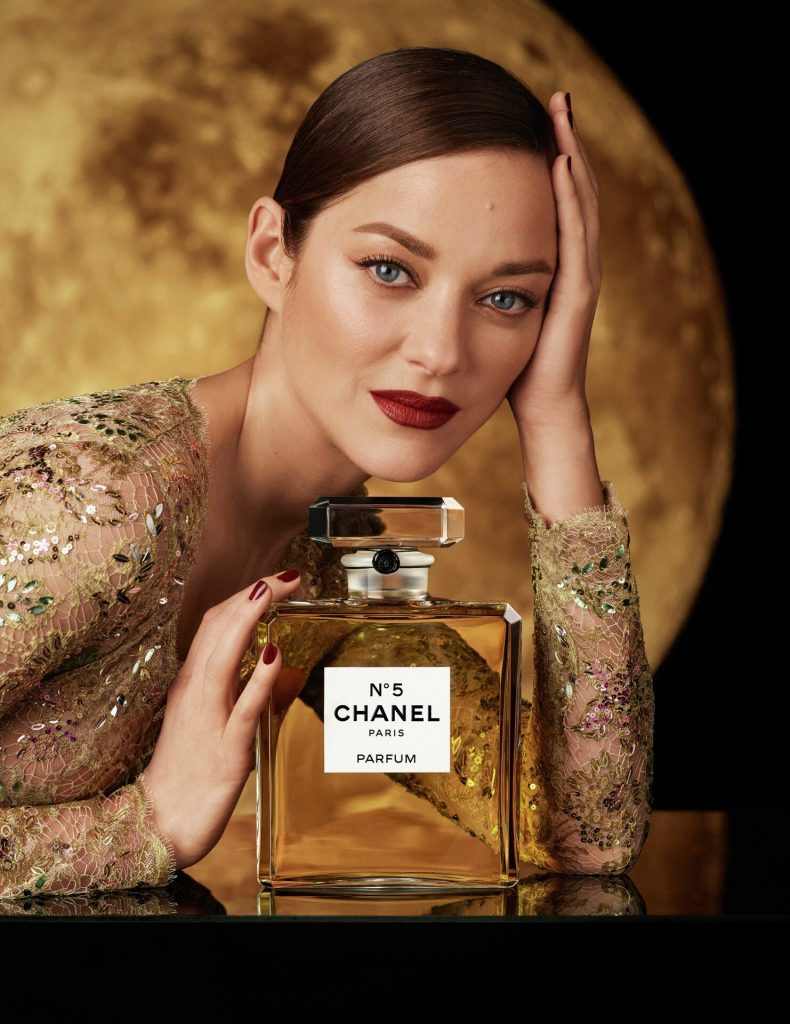 It's a fitting tribute to a fragrance that for a century has inspired women to follow their dreams. Its masterful combination of the tangible and the intangible, crafted by the most revered of perfumers, only becomes more intriguing as each year passes.
The unique fragrance that reveals itself with each woman who wears it proves that Chanel has unlocked a secret for the ages, the formula for eternal femininity.
CREDITS
Photography / TMT