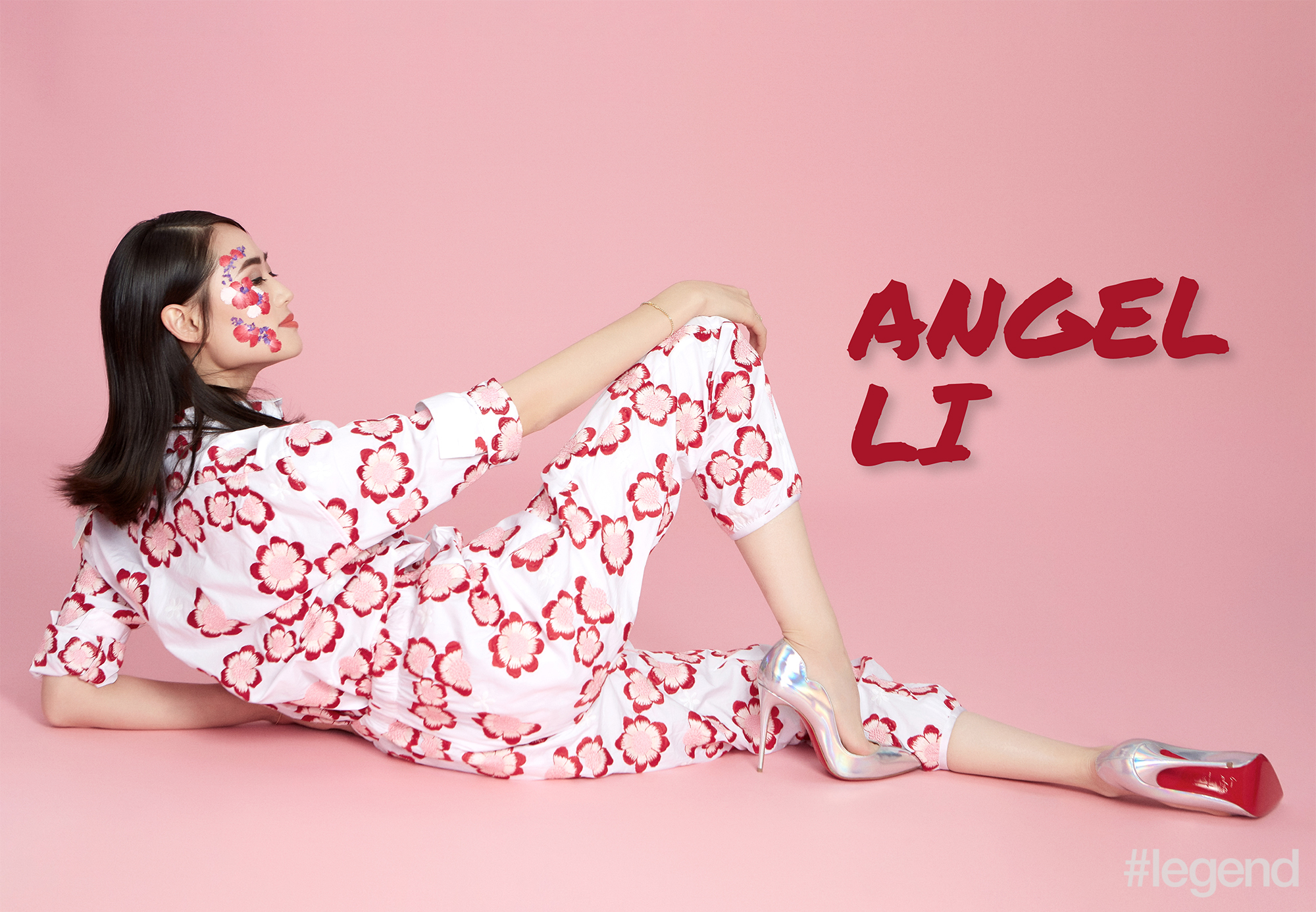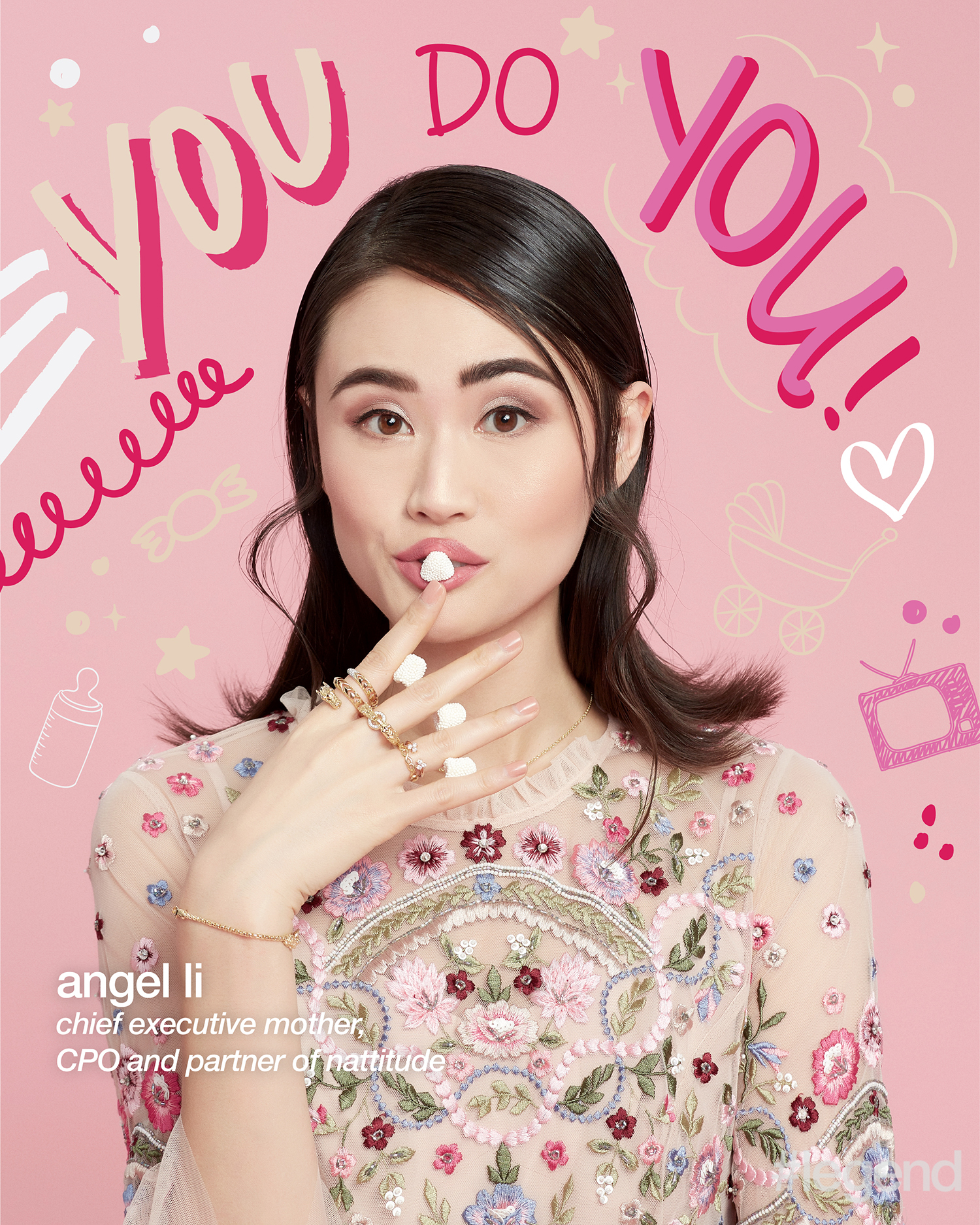 It's not often that you come across someone with as much compassion as Angel. Married to Li Xiao Peng, an Olympic gymnast that copped four gold medals for China along with holding a multitude of world titles and raised in Orange County, Angel's carefree west coast attitude in partnership with San Francisco-based company Benefit – just made sense. Angel arrived at shoot with her daughter and husband and you could just feel how the family unit thrives on supporting each other, which made the entire set seem like a huge play date. We spoke with Angel as she explains her role as a power mom, and everything else that comes with marriage, children and family values.
What have you learnt about yourself since becoming a mother?
I learnt that I need to have more patience – patience is pretty much the key to being a mom.
Do you think the dynamic between you and your husband has changed since you became parents?
Now that I have kids and I think back to when we didn't have kids, I don't know what we did with our time! The dynamics change because time is more limited, so you just need to block out time to be together, as a couple.
Many parents are guilty of putting all their energy on their kids, but I firmly believe that if you want your family to be happy, you need to have a strong relationship with your significant other, then the kids will feel it and the family dynamic will follow form.
listen to Angel Li's May Playlist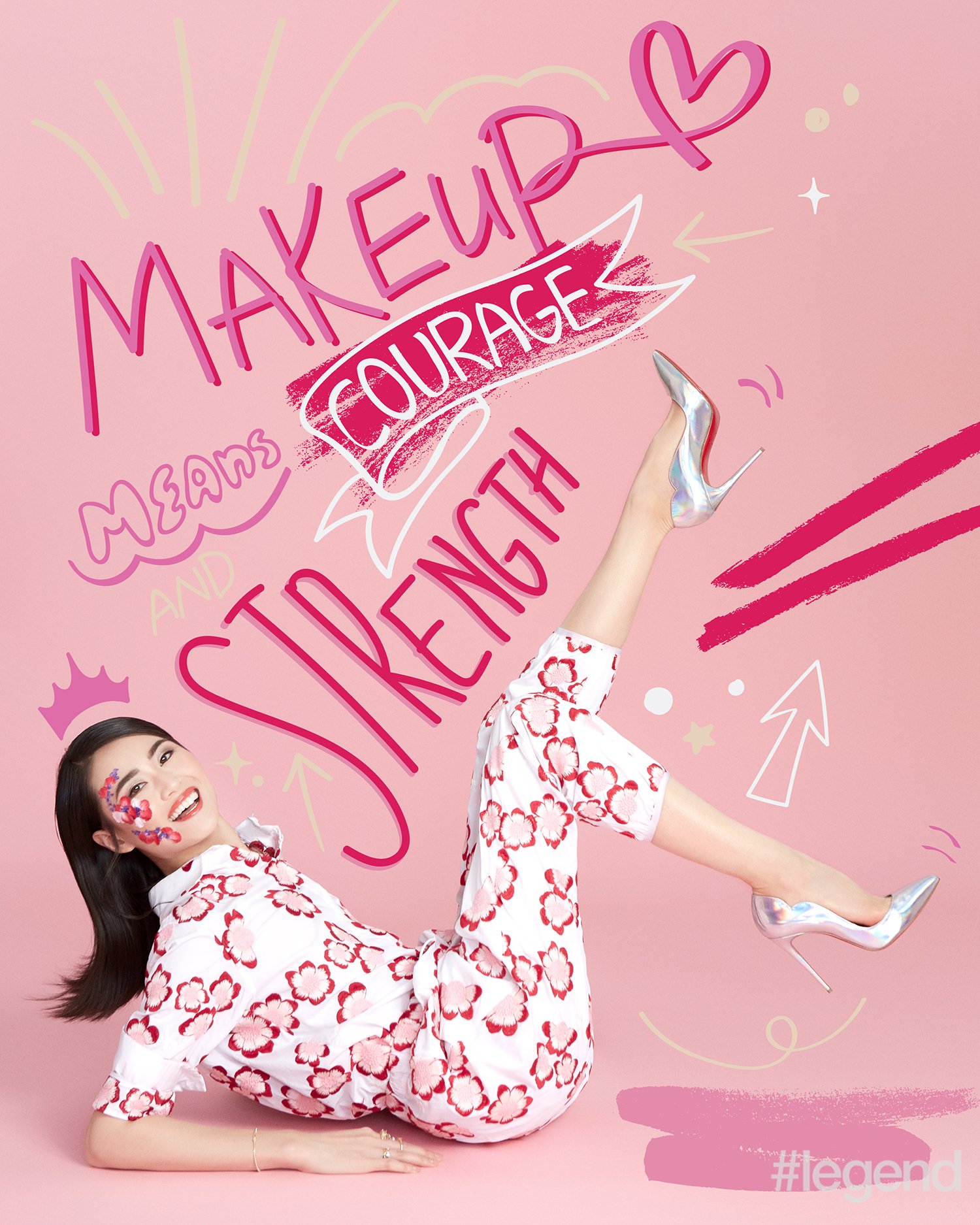 As a mother, what are the most important skills you want to equip your kids with?
Being brave and being kind, because there is too much negativity in the world. I try to teach my kids that kindness goes a long way. Also, I remind them to have the courage to do things and to find their passion.
What was your dream job as a child?
I would've loved to own or work at an art gallery, because I made art when I was younger and I love appreciating it. I studied Design in university but what I should've studied is Art History. I guess I chose my career based on what I thought was better for my future or gave me more capacity to earn money. This is another reason I think it's important to remind your children to base their career on their passions; I believe it will work out if they have the right work ethic.
Can you tell us more about the brand Nattitude?
I moved to China after getting married, I realized everyone buys things from foreign brands. After I got pregnant and had children I became more aware of what I'm eating or putting in my body. I would go to the states and buy products to buy back, but I wanted to find a local brand in China which I felt was safe for my family to use. My son has very sensitive skin; he breaks out in hives. I realized it was because the laundry detergent I was using wasn't all natural. I had difficulty finding pure brands to buy in China that wasn't at some astronomical price – the average family can't afford that. When we met with the people who started Nattitude, they had
the same values as us and that's why we got involved because I felt like it's important to have a local brand that makes personal products that are all-natural, safe and at an affordable price.
If you could have lunch with two women, dead or alive, who would it be?

I really love Julia Child – I have a minor obsession with her. First of all, the lunch would be great, she'd probably cook it with lots of butter. I love the fact that she didn't start her cooking career until she was in her 40s. I feel that in the modern times when everything is so fast paced, and you're not married or growing your career when you're in your 20s, then people feel like they are a failure. The truth is that you have a long life and you can find things to do even later in life. She reminds us that it's okay to pace yourself, maybe it's not your time yet – everyone moves at a different pace.

The other person I'd love to meet is Audrey Hepburn – I guess most people would. She also had really great brows, so I'd love to check them out.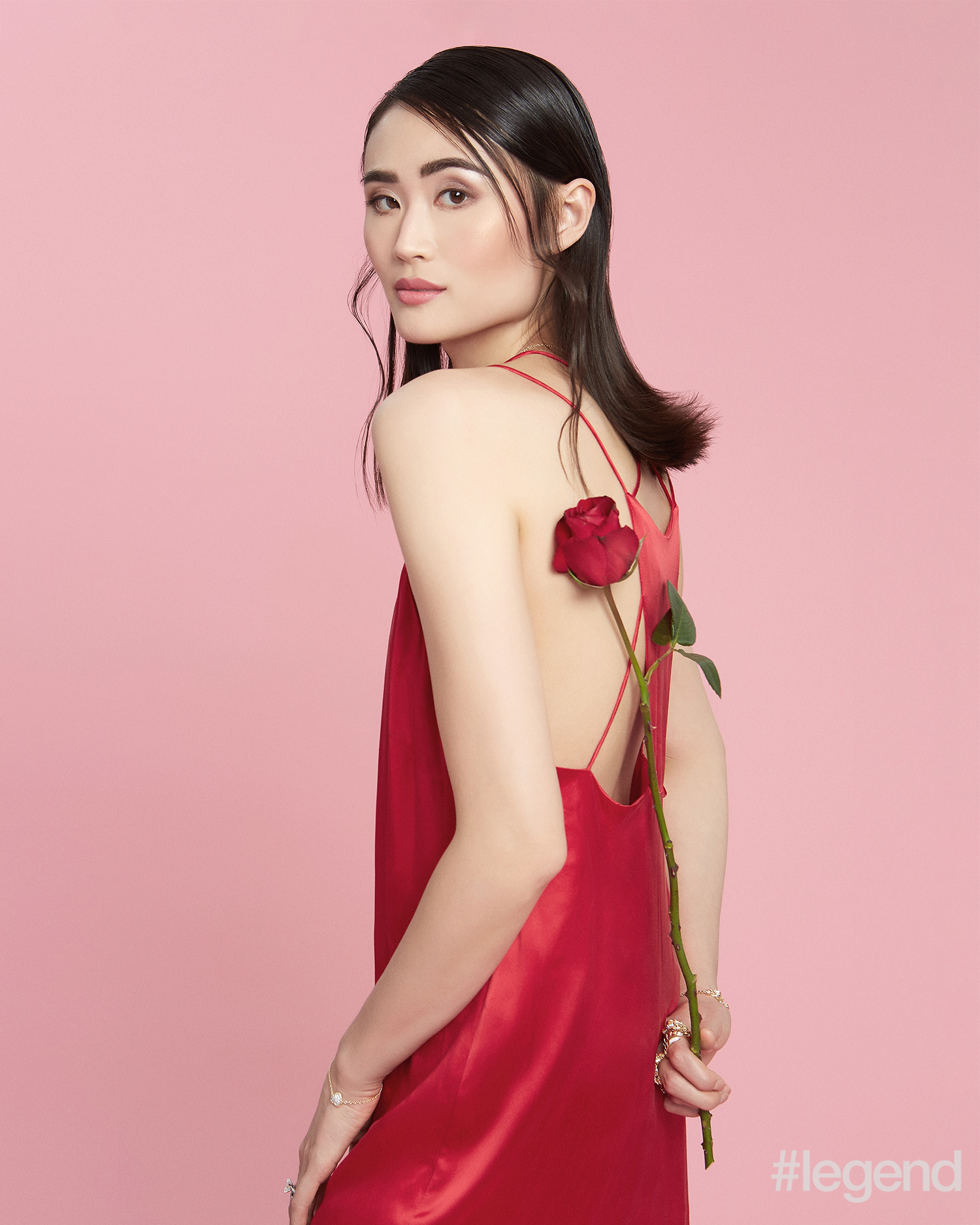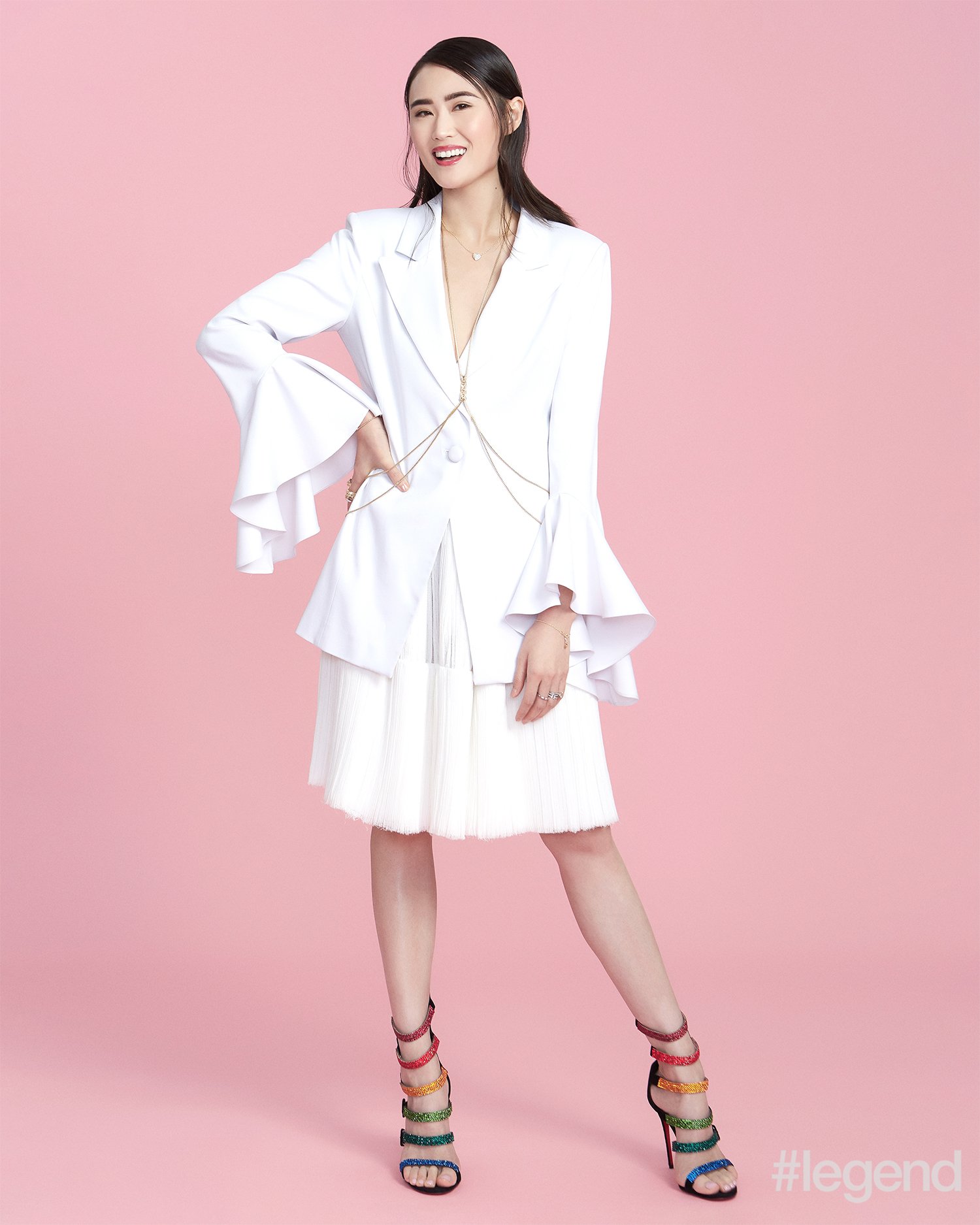 Have you noticed a difference in the way people use makeup between the east and west?
I feel that people in the US have heavier makeup. Though I don't think I have been in Hong Kong long enough to comment; it's only been a year, but I feel everyone's makeup here is lighter and more natural and less heavy on the eyes. The techniques will always be different. I went to the Middle East recently, they do their eye makeup differently and it was beautiful.
Is there a difference in how the media portrays beauty?
In the US, media is shifting to a more inclusive path. We're seeing a larger variety of faces, skin colors and body types that feel more unique. The definition of beauty is expanding, "normal" is not a thing anymore, quirks are in this season.
What gives you momentum in your daily life?
Just family. Every choice I ever make in my life now is just for my family. If not, I wouldn't even wake up in the morning – why would I?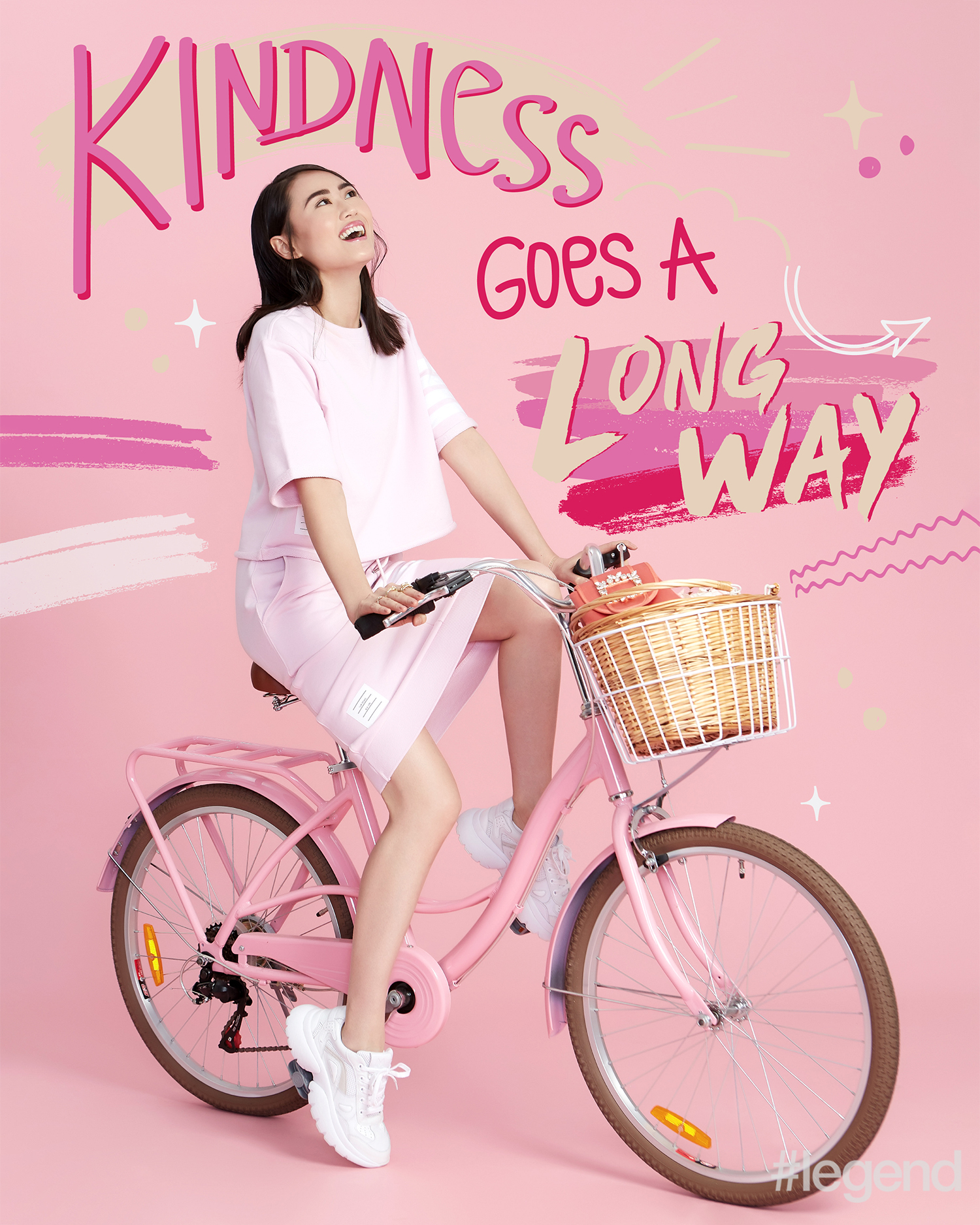 There's more to a brow than meets the eye… Benefit Cosmetics was founded by two bold & empowered women who wanted the chance to celebrate their roots. The company celebrates those who are raising brows and raising their voice and it stands for more than just makeup. Benefit partnered with inspiring BOSSES who are using their voices to inspire and help others and fight for what they believe in.
Photography / Karl Lam
Videography / Gloria Tang
Styling / Keefe Tiu
Make-up / National make-up artist Maki Ho
Hair Stylist / Nicki Ting
Beauty Products / Benefit Cosmetics
Wardrobe /
Christian Louboutin
Jil Sander
John Hardy
J.W Anderson
Maje
Moncler Genius by Simone Rocha
Needle & Thread
P'IA
Thom Browne
Roger Vivier