Digital Cover: Wayne Huang x Chow Tai Fook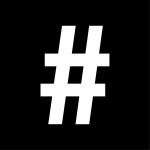 By: David Ho
September 8, 2023
Taiwanese entertainer Wayne Huang Wei Jin is on a roll and gathering steam. David Ho catches the singer in between engagements for a quick tête-a-tête when he comes to Hong Kong for a #legend shoot and show
Wayne Huang Wei Jin is not one to waste time. We meet the Taiwanese singer when he stops by Hong Kong. His schedule is packed, having flown in straight from Taiwan to his photoshoot with us and a performance at The Next Wave beach music festival the following day.
"I'll be flying back the day after the concert, so I won't really have time to explore much this trip," he says during our chat in between outfit changes at the studio. But if given the chance, he would love to walk around and try out the cuisine at local eateries. Instead, he is spending the time preparing for his five-song set in Hong Kong, which includes one of his favourite Cantonese songs, a cover of Terence Lam's Solitude.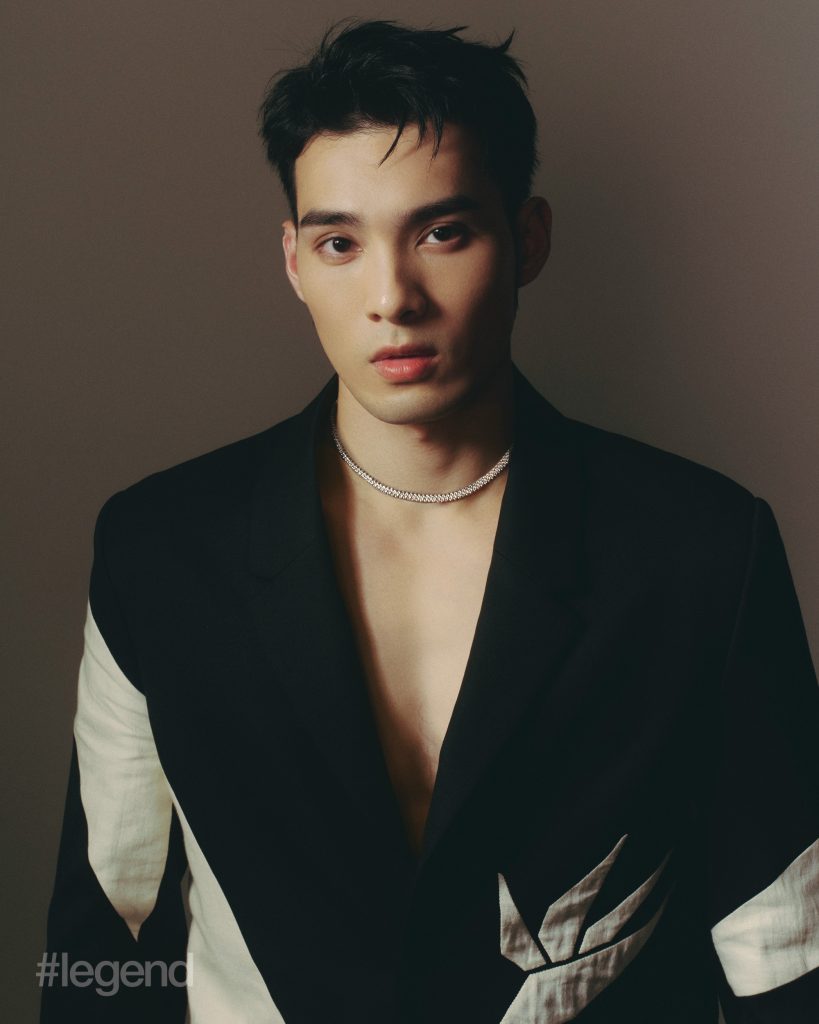 Huang's dedication to his stagecraft seems to have paid off, judging by the footage from fans after the gig. Huang performed in a white singlet, only to soak himself with a hose to cool off. With chants of "take it off!" from the crowd, he complied to the delight of his thirsty fans. Later, he jokes on Instagram that there were some that continued to ask him to take off his pants, but he would want to wait till he gets home to do that.
Huang first rose to fame on the Taiwanese TV singing contest One Million Star, where he placed eighth. He made further strides in the music industry by being a founding member of boyband SpeXial, whose name is a portmanteau of the words 'eXtra' and 'special'. He was with them until 2019 before branching off to form WOLF(S) with a few other singers he met as co-hosts on 100% Entertainment, a Taiwanese entertainment news and variety show.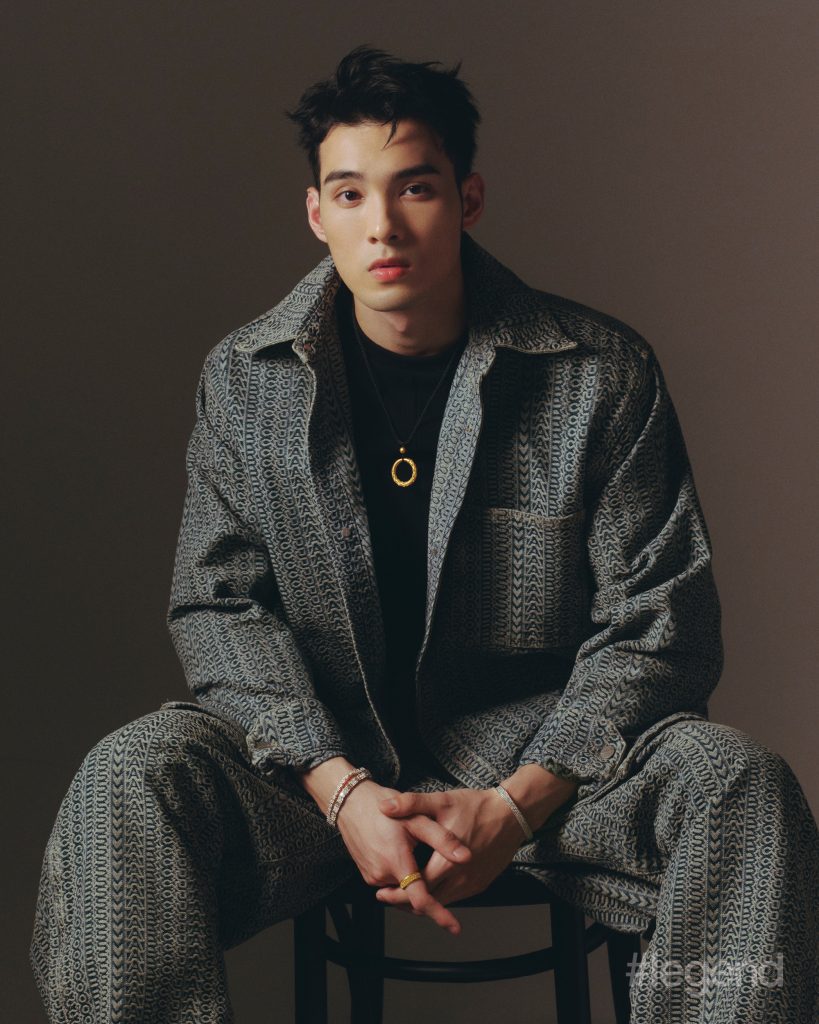 These days, Huang has been racking up the frequent flier miles. Besides this gig here, he has performed in Macau, Malaysia, and Singapore in recent times. "The trip to Singapore was probably the second time I went there. My WOLF(S) bandmate Kenny Khoo brought us around since he is from Singapore and showed us where to eat and sightsee," recalls Huang.
Even between juggling TV show hosting duties and obligations with his bands, Huang has racked up acting credits aplenty too. But he says that has taken a backseat due to a lack of the right opportunities and script. "It's been a while since I have acted as I'm focused on my music right now. But if someone feels I'm right for a certain role, I'll certainly give it a go," he says.
As mentioned, he is devoting himself fully to his music and has carved out time to work on solo material. He released a solo album CreaLife in 2021. As evident from his show here, there is demand for more of Huang himself. We wonder if he feels a gap performing on his own again after being with bandmates for so long.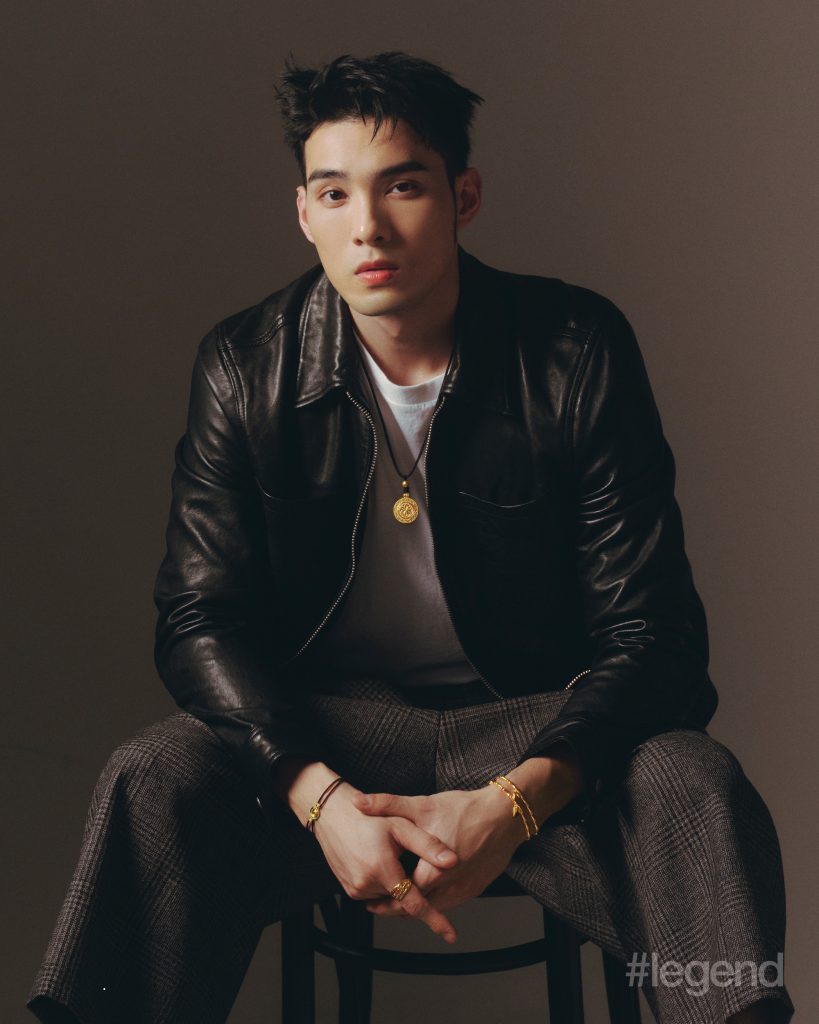 "For sure, there is a difference when performing by myself versus performing with my friends. There is less pressure, more interactivity, and even different musical styles when I'm with my bandmates," he says. But nonetheless, he is still keen to forge a path for himself as a solo act.
Huang shares with #legend that he has some "musical collaborations with friends" coming out in August and "some solo stuff" later this year. "Fans have been asking me for new music for some time. So, I've taken that to heart, and I am working on it," he says. We are sure his fans will be looking forward to that, hopefully with more shirtless performances accompanying them.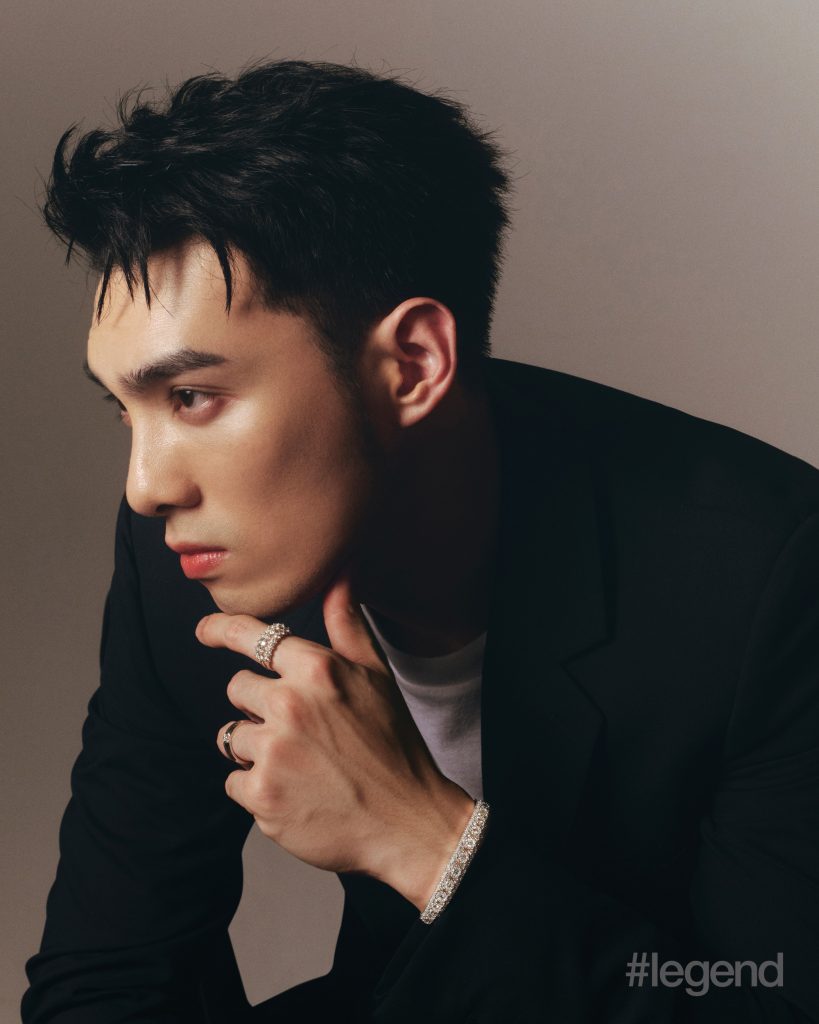 While he remained mum on the details of the new works, he is definitely spreading his wings with the new music. "Music is very much inspired by life. Whatever you experience, you will put into the music," he says. While much of his material is still written by others, he tries to put his own stamp on things and share his own ideas. In fact, that assertiveness is probably the biggest change he sees in himself when looking back on his start over a decade ago on One Million Star till the present.
"Back then, I'd feel a bit shy about coming in with my suggestions and input. But the more I work with others, the more I've been encouraged by my collaborators and teachers to not hold back and share my ideas and opinions," Huang reflects. "Of course, I'm still not bold enough to push back immediately on things. I like to mull it over and then come back with suggestions so I can be at peace with my musical output. I do feel I am becoming clearer and more opinionated about things."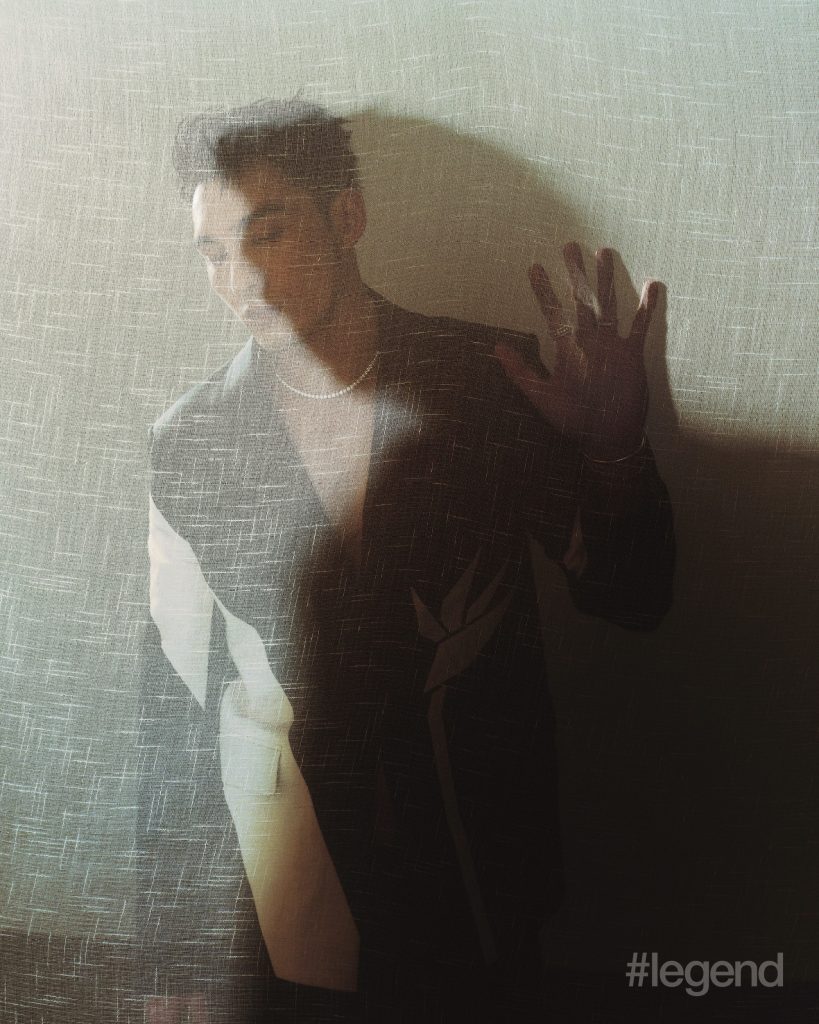 To us, that sounds like an artiste who is coming into his own and an interesting juncture for one to be at. Music artistes have always been at their most fascinating when they are at a point where they are sure of their talents, but are still eager to experiment, without falling into the rut of a template. We'll be looking forward to seeing how he evolves.
Fashion wise, Huang knows how to evolve with the times thanks to his styling smarts. With his chiseled good looks, six-foot height, and fit physique, it's hard to imagine that he could possibly look off in anything. But it seems that he knows a thing or two about accessorizing, especially when modelling bling by Chow Tai Fook in his #legend photoshoot.
"I don't have a fixed style and I'm open to wearing all kinds of accessories. I tend to decide what to pair stuff with by colour. If I'm rocking a white outfit, I'll pick things like pearls and even shells. If we are talking about silver jewellery, that opens up a lot of possibilities as they are quite versatile," he says. "I find things I like all the time and enjoy trying out different styles."
Huang is also aware that trends are fleeting, but style is forever. "Every era has its trends. We might think something looks good now, but we tend to feel differently whenever we look back at pictures from years ago that Facebook Memories brings up. I might feel the same about an outfit from just three years ago! Every era has its own distinctive looks."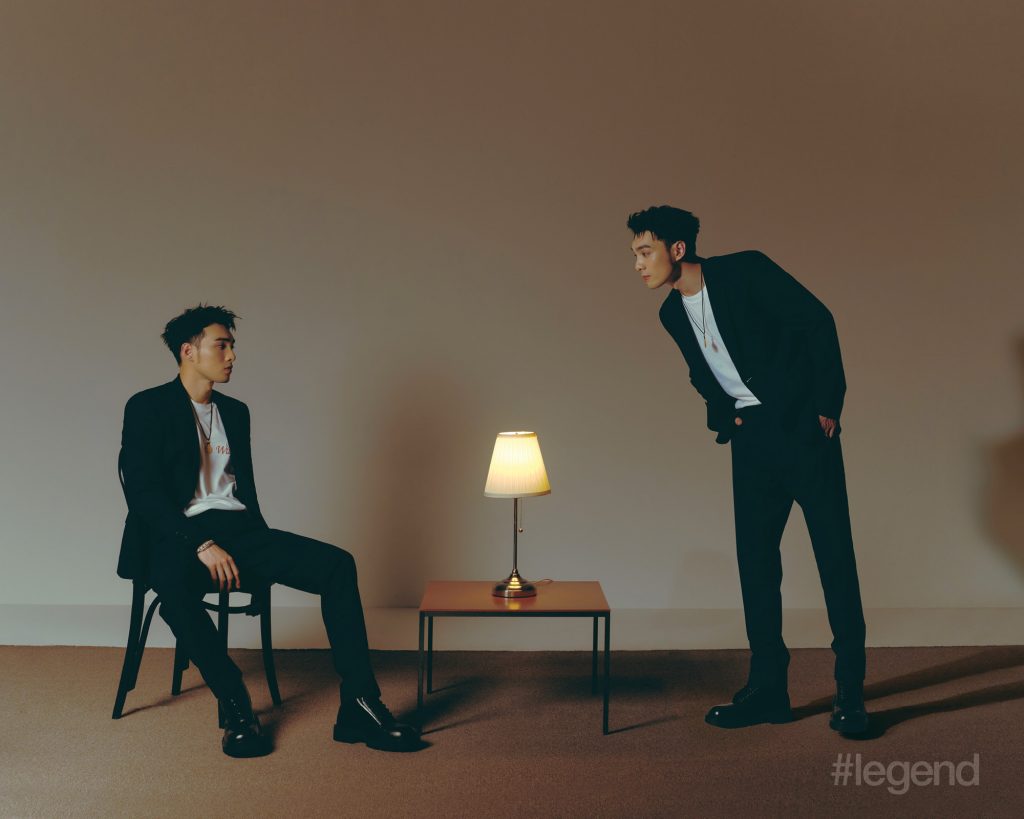 In the end, entertainment is all about connecting to the hearts of others. "Whether it's hosting, music or acting, I'm just glad I can provide company and entertainment to someone. I have gotten quite a few DMs from people that have either been comforted by a song of mine on a bad day or has laughed with me on the TV shows. I'm just glad I can be with someone, whether they are crying or laughing," he says.
As to what he does for himself, day offs might be rarer now with his packed schedule. But when he does find time, he enjoys playing mobile games (Huang has posted about his Pokémon Go adventures on his YouTube channel before) and spending time with friends. "I like to hit up my pals for some outdoors fun, be it hiking or going to the beach. But I'm happy to have a quiet day in too."
Otherwise, it's all about keeping the fans happy. "I feel the love and warmth from the fans. They have been asking my pals and I to stop by Hong Kong and I look forward to when I can share more news about that soon."
CREDITS
Creative concept and production / #legend
Photography / Issac Lam
Styling / Kellie Chan
Hair / Tim Liu
Make-up / Arial Ping
Also see: Once upon a star: A tribute to CoCo Lee