Once upon a star: A tribute to CoCo Lee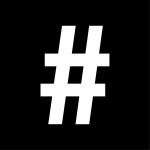 By: #legend
July 31, 2023
A tribute to the incomparable CoCo Lee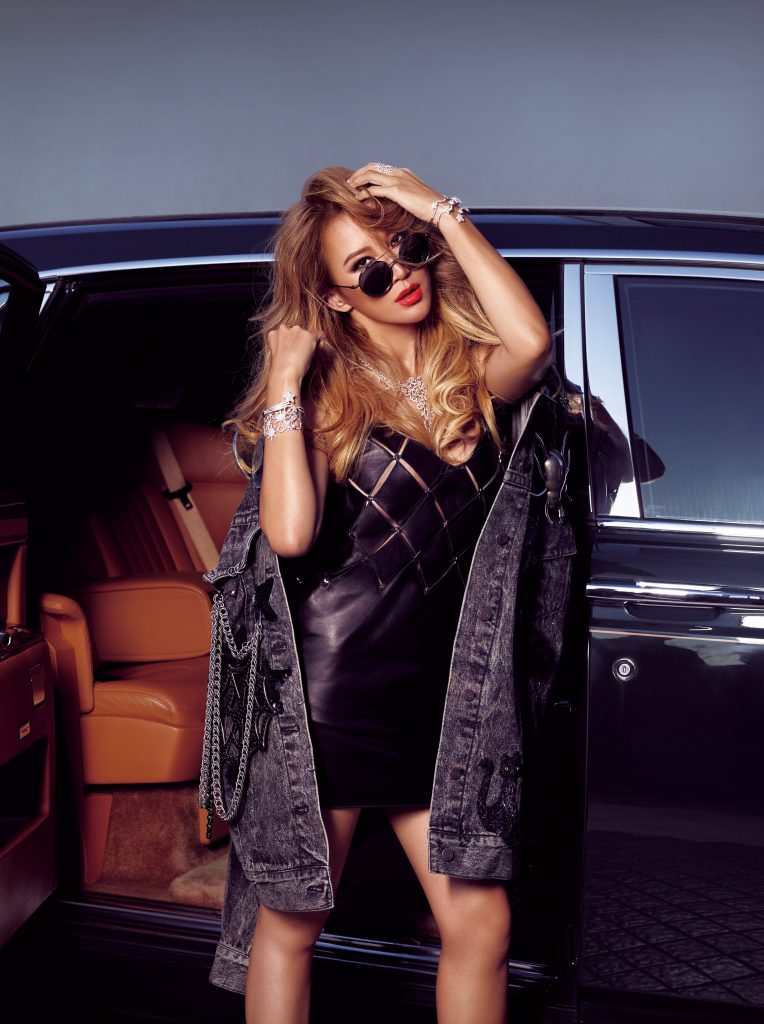 There are many words to describe CoCo Lee – diva, pop icon, natural-born performer, pioneer and trailblazer – but the one that perhaps best captures her life, work and inextinguishable spirit is "star". Over the course of her 30-year career, CoCo brought light, love and music to those closest to her as well as audiences around the globe.
The Hong Kong-born singer was not only the first – and to this day only – person of Chinese descent to perform at the Academy Awards but also an award-winning and record-breaking artist across Asia with more than 25 albums to her name. What's more, she was fiercely committed to helping others through her own acts of kindness and her involvement with groups such as UNICEF, YouthAIDS, the Make-A-Wish Foundation and the Organisation for World Peace.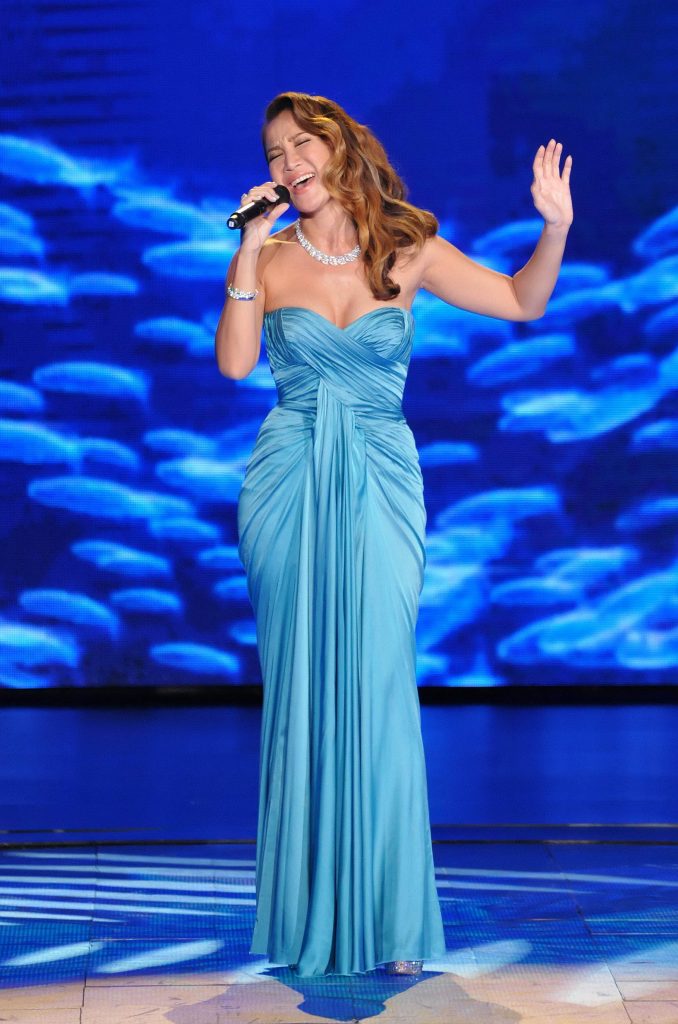 CoCo was born in Hong Kong on January 17, 1975, a few months after her father had passed away. She moved with her mother and two older sisters, Carol and Nancy, to San Francisco at age 10. Despite being so shy and quiet that she "never spoke a word", CoCo would listen to Hong Kong artists like Anita Mui, Priscilla Chan and Sally Yip and dream of one day performing on stage.
When she was 16, she entered the Miss Teen Chinatown San Francisco pageant at the urging of her high school principal. "People liked me, they thought I was very charming and sweet. And I won," she said in an interview with the South China Morning Post.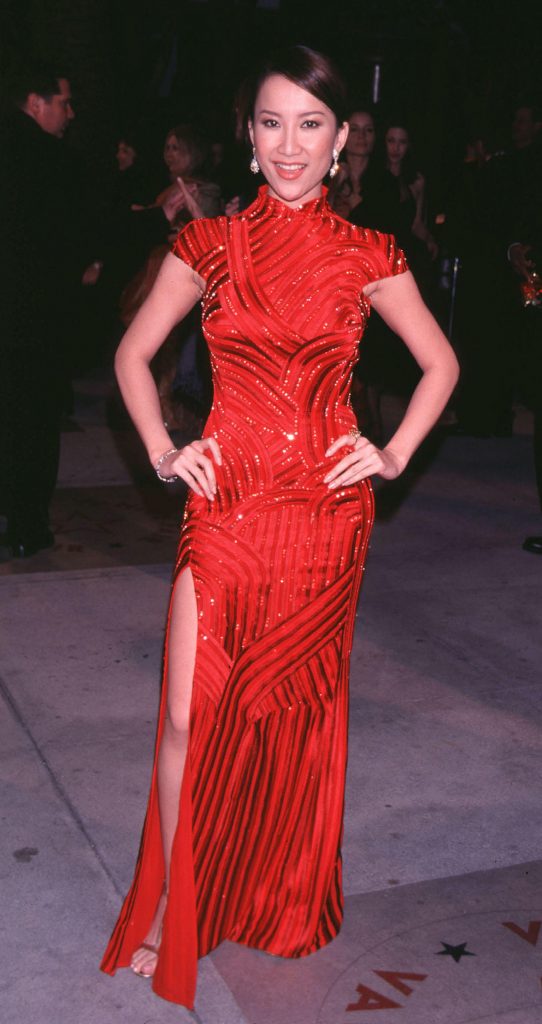 Two years later – after applying for and being accepted into the pre-med programme at the University of California, Irvine, where she hoped to follow in her mother's footsteps and become a doctor – CoCo joined 30,000 other hopefuls "just for fun" in Hong Kong's TVB New Talent Singing Contest. She performed Whitney Houston's "Run to You", was named first runner-up and offered her first recording contract the next day. "Singing and entertaining people felt so comfortable – that was when I knew that was my path," she recalled to HK Magazine 20 years later.
Following her debut on compilation albums, CoCo released her first solo album in Taiwan in 1994. "Inside my solo album, there was a bio of me. Under 'what is your goal?' I said: 'to be an international sensation'," she continued. "That is so crazy. A 19-year-old who has just started out – who the heck are you to dream that big? But you've gotta dream big. When you have a big goal, you can surpass yourself trying to reach it. If you don't, you never grow."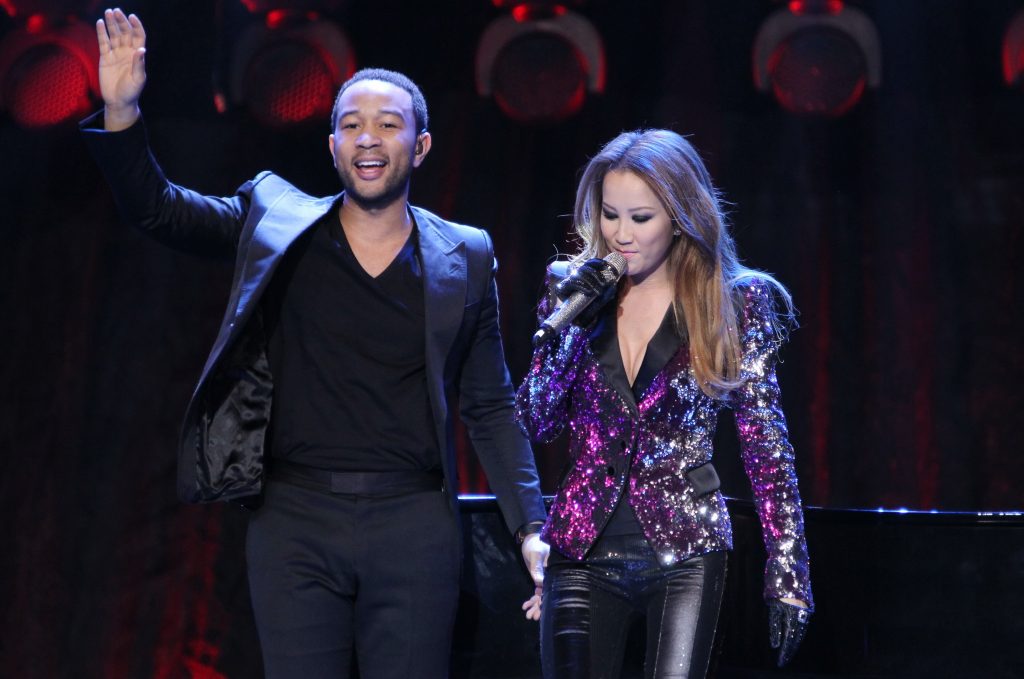 Turns out, it didn't take long for CoCo to achieve her goal. In 1996, she became the first Chinese singer to sign with Sony Music and CoCo Lee became the best-selling album of the year in Asia. In 1998, her Mandarin-language album Di Da Di sold 1 million copies in less than three months, she became the first Asian singer to perform at the opening ceremony of the World Cup football tournament, and she was tapped by Walt Disney Pictures to voice the lead role in the Mandarin version of Mulan as well as sing the movie's theme song, "Reflection".
In 1999, she released her first English-language studio album, Just No Other Way, and her song "Before I Fall in Love" was included in the soundtrack of the Julia Roberts and Richard Gere blockbuster Runaway Bride. And the list goes on. By 2000, at just 25 years old and seven years into her career, CoCo had already released 20 albums and sold a total of 7.5 million copies in Asia.
Also see: Stars share their memories of CoCo Lee
And all that was before she became the first Chinese singer to truly break into the all-important US market. One year after reaching No 4 on Billboard's Hot Dance Breakouts chart with "Do You Want My Love", CoCo wowed Hollywood and audiences worldwide at the 2001 Academy Awards with her solo performance of "A Love Before Time" from Ang Lee's Crouching Tiger, Hidden Dragon. Wearing a striking red cheongsam, she would henceforth be remembered as the first and only Chinese singer to perform on the Oscars stage.
"I almost had a heart attack," she said when asked by HK Magazine to reflect on her groundbreaking performance. "I was going to be the first Chinese artist to perform at the Oscars. It's that Chinese pride. I want people to know that we are talented in many ways: not only at kung fu, computers or cooking Chinese food. I felt like I had a lot to prove."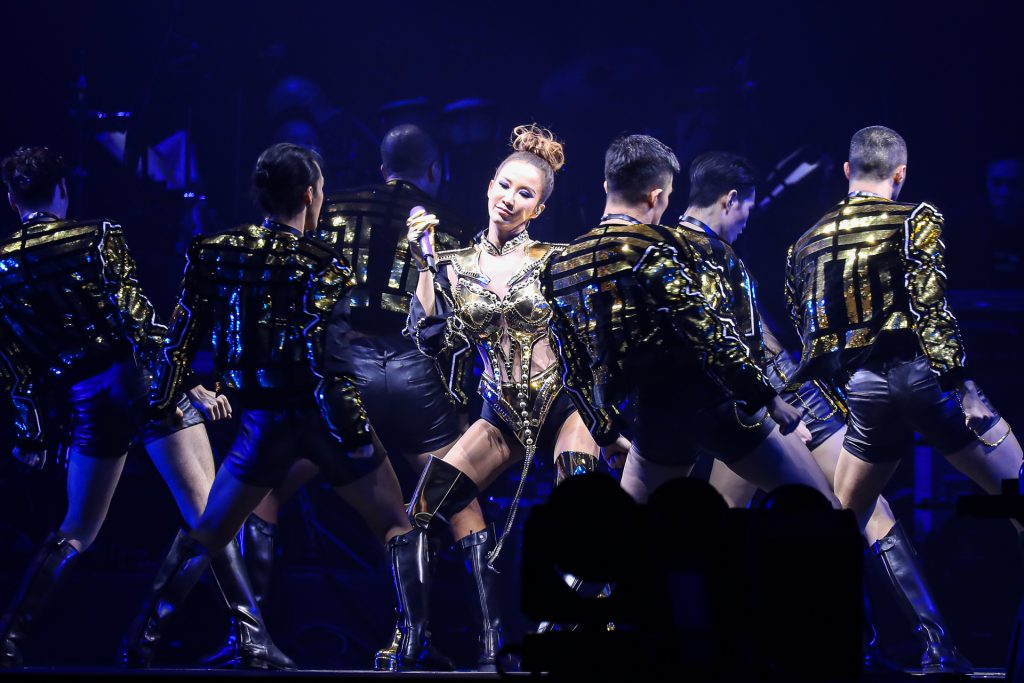 And prove she did. CoCo would go on to release several more albums in Mandarin, Cantonese and English, and perform everywhere from Singapore and Shenzhen to Las Vegas and even the virtual world of PICO XR. Her songs were selected for a range of high-profile international events, including the Beijing Olympics in 2008, the Shanghai World Expo in 2010 and the FINA World Championships in 2011.
Over the years she collaborated and performed with artists such as Michael Jackson, Kelly Price, Wang Leehom, Sammi Cheng, Jolin Tsai, Jacky Cheung, Jin Young Park, Joon Park, Sun Nan, JJ Lin, Andy Lau, John Legend, Jessie J, Lionel Richie, Blaaze, Shaggy and The Black Eyed Peas. She also competed in and judged a number of Chinese TV talent shows, becoming in 2016 the first non-Mainland Chinese singer to win the wildly popular I Am a Singer. In the last two years alone, she released eight singles with Warner Music Group, including her most recent, "Battle Song".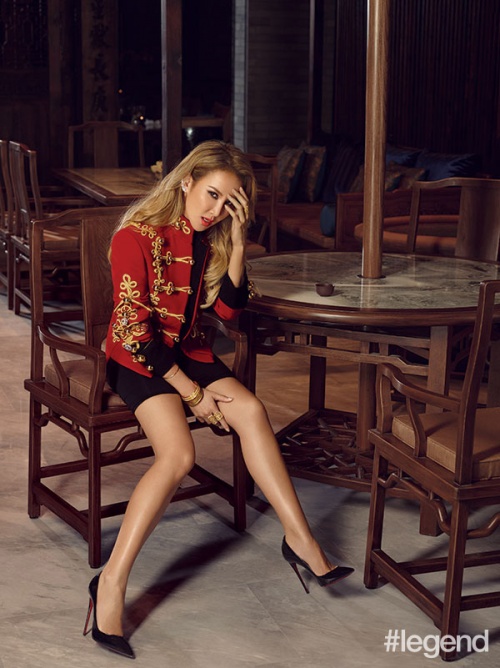 For these achievements and many more, CoCo has been credited with paving the way for other Asian artists to break onto the international stage. "When CoCo and I first met, we were probably 18 and 19 years old. She had a radiant smile, an infectious laugh, a larger-than-life personality. She already had all the qualities that were to make her a future star," Wang Leehom, aka the American-born "King of Chinese Pop", posted on social media after her passing.
"As the years progressed, our paths continued to cross. All the while, her star kept rising. She was the biggest star at Sony, and then she was the biggest star in Asia. I remember her singing at the Oscars [and when] Sony New York signed her to be the first Chinese artist to break into the US market. Mariah Carey's agent signed her. Everybody wanted to work with CoCo, and for good reason. She was the best. CoCo Lee broke down international barriers, before any other Chinese singer did. Let's always remember her as a brave pioneer and an important musical legend."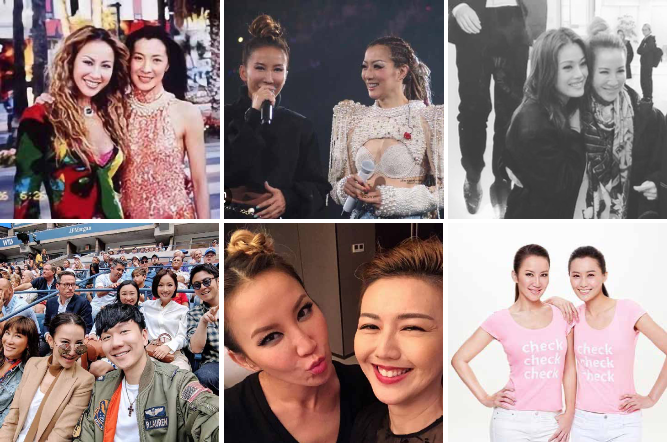 Several other celebrities, including Sammi Cheng, Joey Yung, Fala Chen, Stefanie Sun, Jackie Chan and Michelle Yeoh, have joined the chorus of tributes to CoCo and the trail she blazed for Asian artists and women in entertainment. At the same time, those who were touched by CoCo's kindness over the years have also come forward to pay their respects.
One elderly Chinese farmer recalled how CoCo heard about his struggles to sell enough oranges to pay for a trip back to his village for Chinese New Year. Not only did she send her sister and mother to buy out the 50 kg of oranges from his roadside stand in Changsha and distribute them among the staff of the TV show she was filming, but she also called on local residents to buy fruit from his fellow villagers who were themselves struggling to make ends meet.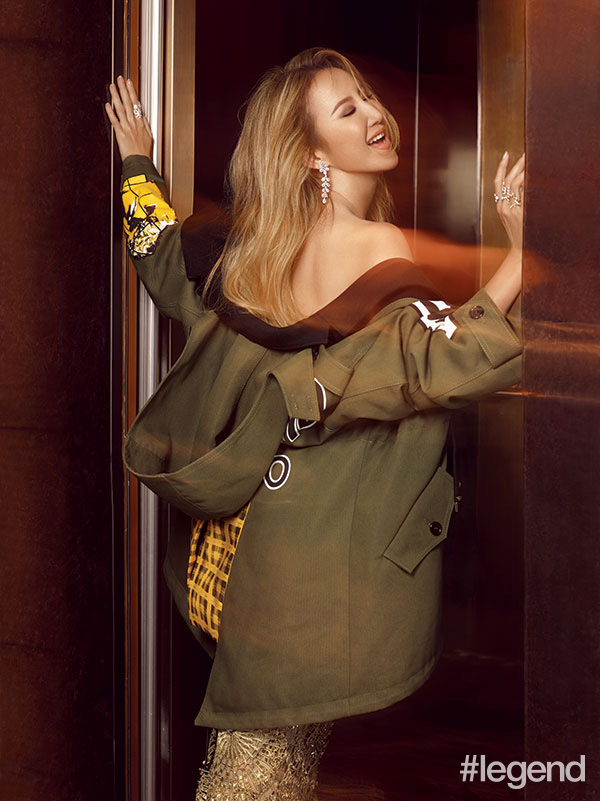 CoCo has said that her mother taught her and her sisters "to be a caring person and help other people, have a kind heart and be very disciplined – because life is hard". Those values clearly guided CoCo throughout her daily life, her work with various charity organisations and her interactions with her devoted fans.
In her final message on social media, alongside photos of her tattoos of the words "love" and "faith", she wrote, in part, "Care about the suffering of others and try to help if you can, love our Mother Earth, be a good listener, gain wisdom and have abundance of love to give to others. Be the boss of your own life. Stand up for something you believe in. Be an influential figure to inspire people. And keep spreading Love & Positivity everywhere. Remember there's only one of you in the world, you are one of a kind. Life can be too short so dare to dream big!"
Also see: The impact of CoCo Lee's legacy