Fashion cover: Amanda Strang going from modelling to pastries
February 1, 2018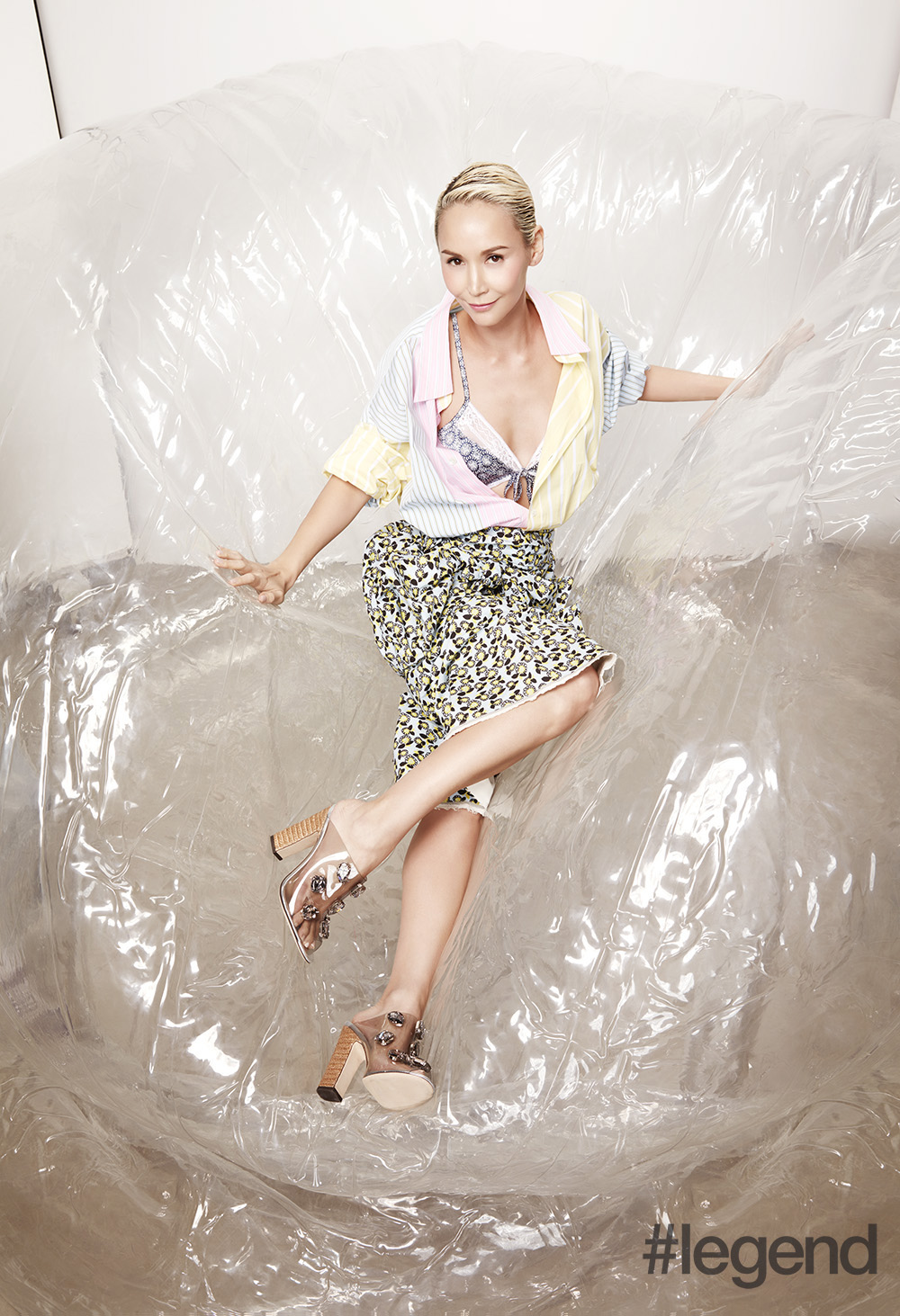 It popped into my head the moment that we discussed shooting Amanda Strang – capturing her in the bare necessities. An idea such as this derives from a very different intention when it's coming from a woman versus a man. With 17 years of experience in front of the cameras in Hong Kong, the public may think they know everything about her. But do they really? As we collaborated and Strang put her trust in the shoot's vision, the result reveals her strength, grace and true passions. (We also uncovered the fastest way to her heart.)
You've accomplished a lot in your career: modelling, acting, being a TV personality and an entrepreneur. What would you say your true passion is?
My true passions are cooking and food. I just love the culinary world – it's so amazing! I love everything about it. I went to culinary school to learn, and I worked at Caprice and Ladurée. Food has been such an important part of my life. My earliest memories are around a table for breakfast. Being of two cultures – French and Taiwanese – food is so important. I think there are more boulangeries in Paris than there are 7-11s in Hong Kong. I just completed my first patisserie consulting project and I loved it so much.
My reference for pastries is that they're delicious and are great paired with coffee. What is it about them for you?
The amazing thing about pastries is that it's these simple components – butter, cream, sugar, egg – that become these beautiful things. It makes me think of a quote I read somewhere long ago: "Cooking is love made edible."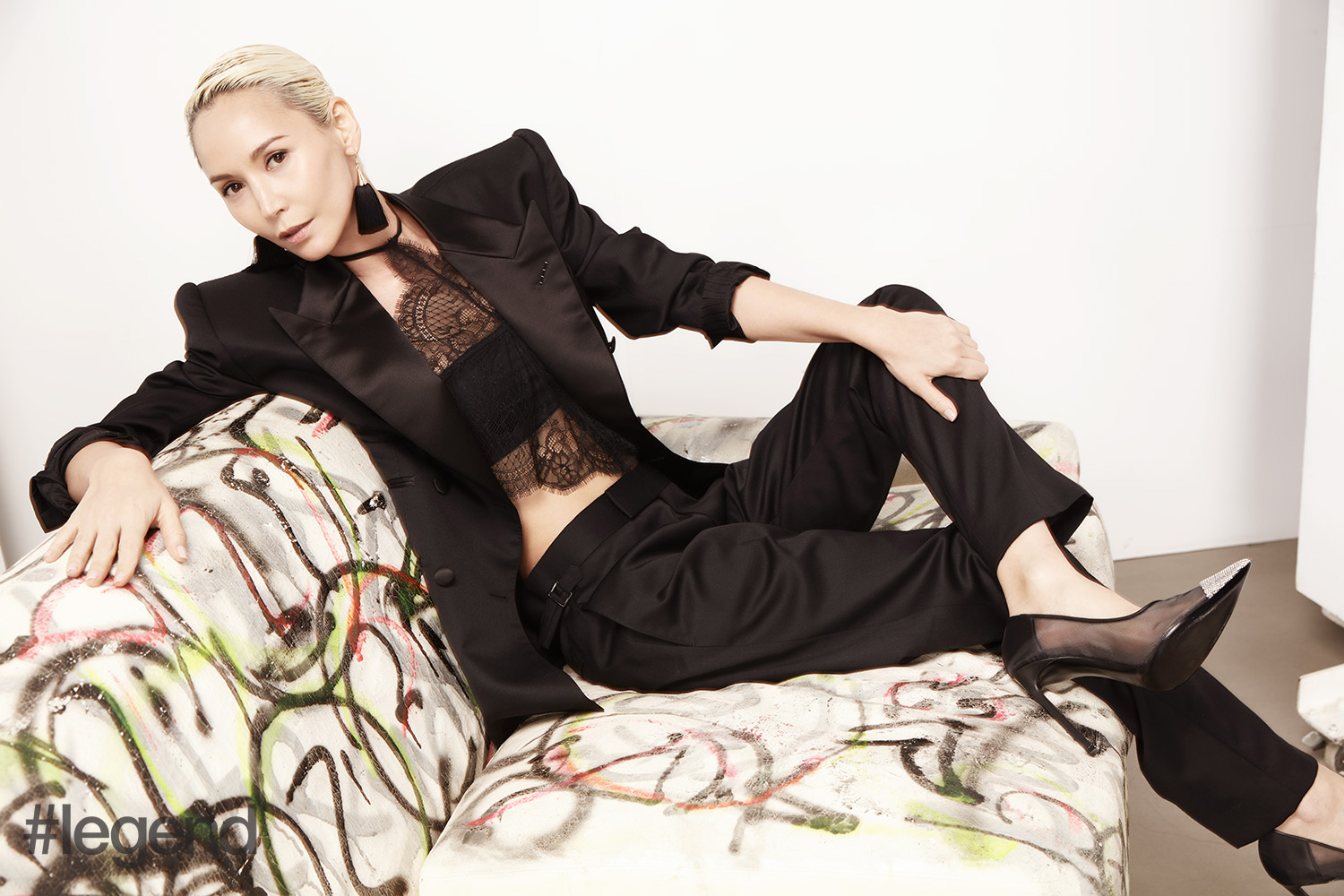 Let's go back to the beginning. How did you get started in modelling?
I was living in Taipei. During the college summer, I came to visit Hong Kong. A friend's uncle had a modelling agency and encouraged me to audition for an SK-II commercial. I got the job! So I decided to take time off from school and pursue modelling full-time.
How different is the industry now?
There wasn't social media back then. With social media, you can really build yourself into something and craft the career that you want now. It's so different now compared with when I started 17 years ago. I was told not to dress too sexy. It seems so much more open now.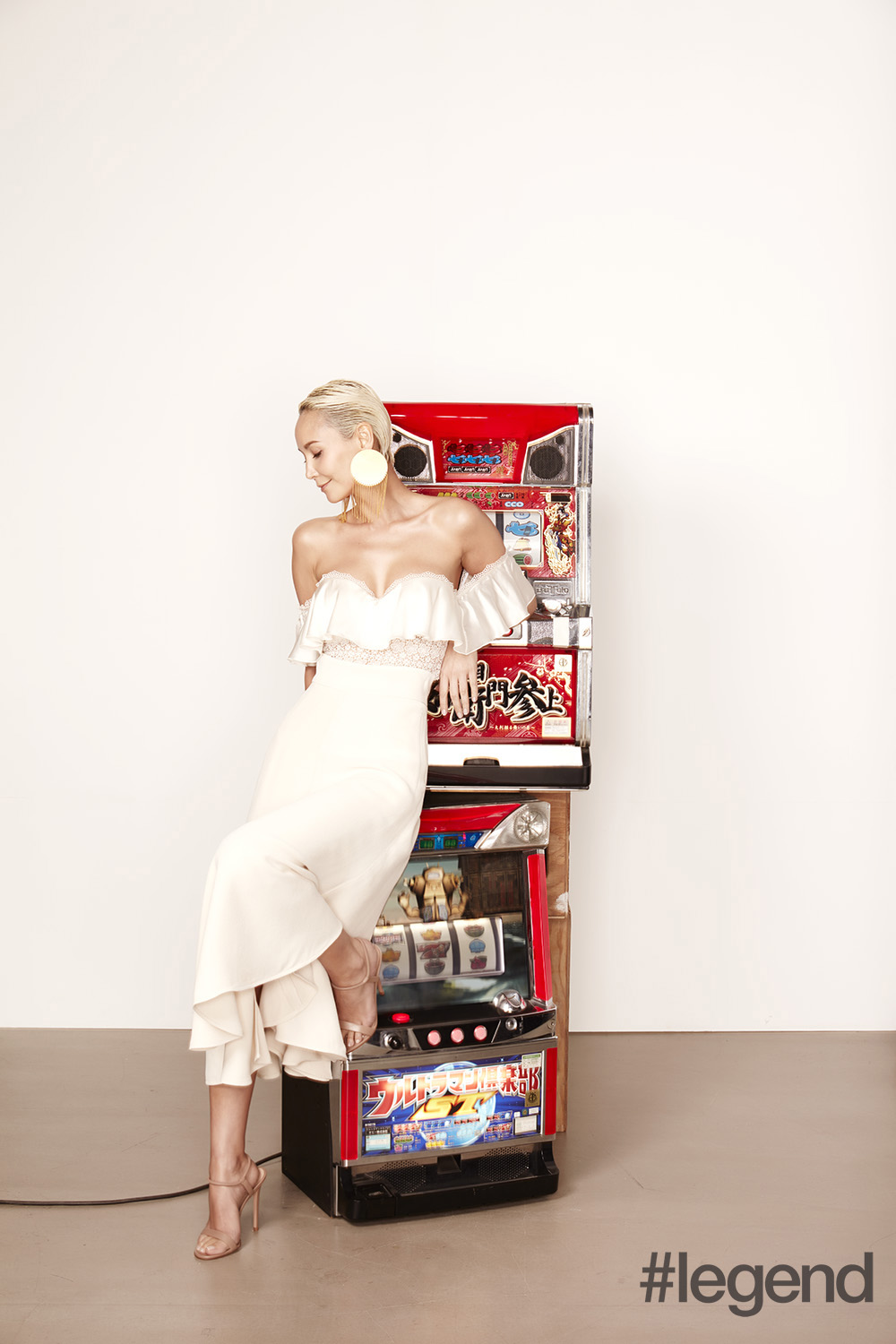 Do you think it's a change in cultural attitude?
I think it's easier now than before. People feel a lot more comfortable expressing themselves. Back in the day, celebrities couldn't be public about their relationships or their partners or their sexuality. Hong Kong society is a lot more open and accepting now.
Is it easier to be a woman now than before?
I think we have a lot more choices now. And women can make those choices, however we want. We can choose to be a stay-at-home mum or have a full-time career. We can do a bit of both. There isn't a limitation in terms of what the career choice options are. There's a place for everyone. There isn't any stigma with being a single woman and enjoying a fruitful life.
Would you say you love being a woman?
Yes – I really do. I feel like, being a woman, there are so many options. There is so much we can do. There's something about the love a woman gives, the compassion. The beauty of being graceful and charming in a woman that I think is so beautiful.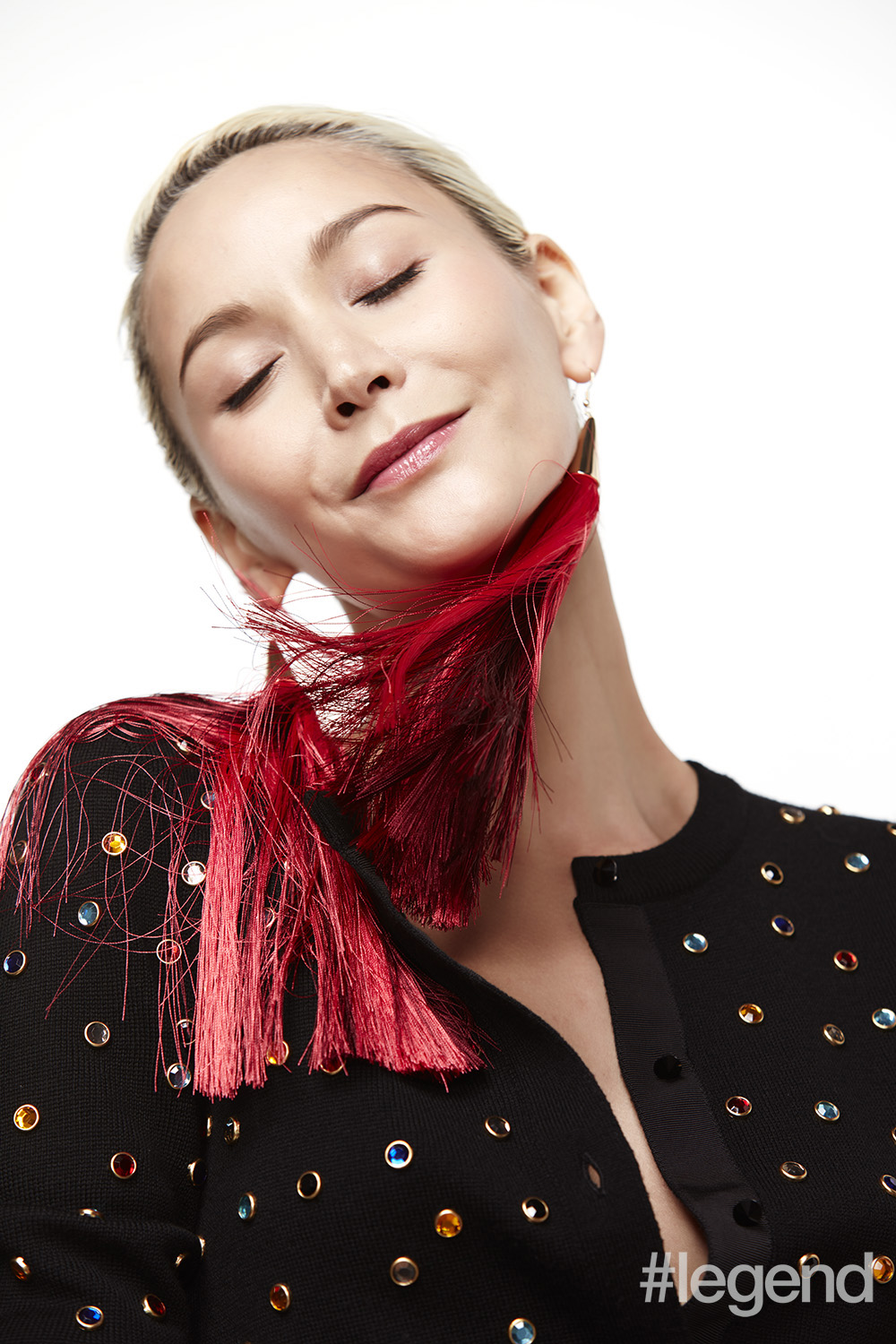 I know it hasn't been easy to see the changes in your father's health; something that you said really resonated with me – that being able to control how you feel physically has given you a great sense of balance.
When I am emotionally down or going through a trying situation, keeping myself as healthy as possible is important. If I'm physically feeling well, it makes it easier for me to deal with everything. For me, this means hitting the gym every day, and waking up and sleeping at regular hours. When things are really tough, sometimes I work out twice. I don't wake up and look like this! I wake up and have water and apple cider vinegar. I eat five colours of vegetable a day. I drink lots of water. I cut out red meat. I don't drink coffee. All these things have been really good for me.
Well, you look great! I'll be immediately cutting coffee and red meat out of my diet, and adding five colours of vegetables, pronto. You make getting older seem easy.
I create these goals for myself in a step-by- step process. For me, the first was getting healthy. And then maintaining things I love. I still take cooking classes – a pick-up class here or there whenever I can. Lately, I've been reading. I always have something I can read with me – even if it's something as short as an article – to enrich the mind. It's important, I think.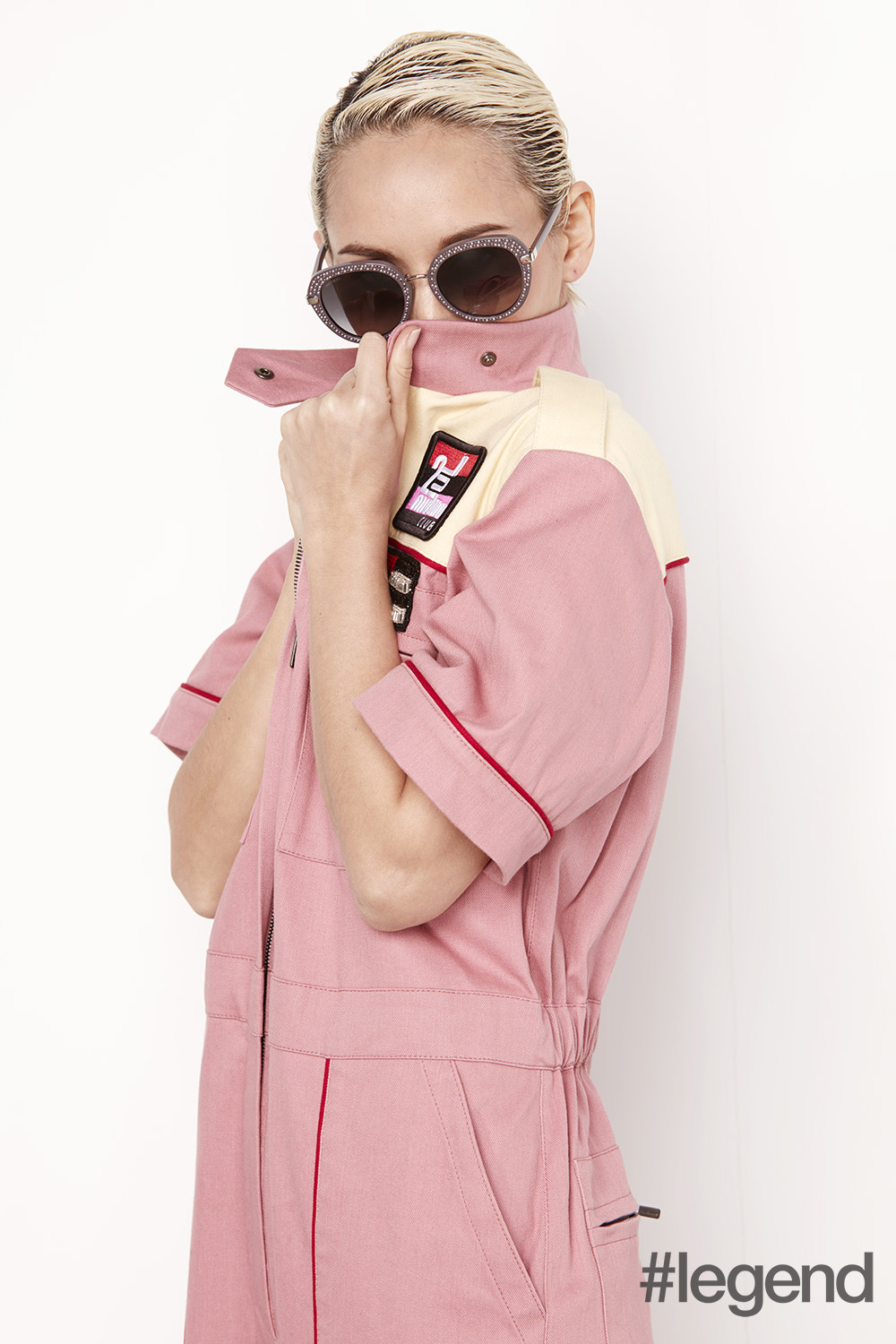 Let's talk about… food!
I know that everyone may think I'm a truffle and caviar girl, but those are not things that I crave every day. What I actually love is rice and potatoes – and eggs. I love all kinds of eggs.
What are your favourite places to eat in Hong Kong and your picks for each?
L'Atelier de Joël Robuchon – for the mashed potatoes. I get the steak tartare with the mashed potatoes instead of French fries. It has the best mashed potatoes in town – I have double servings when I go! Tasty Congee – for congee and the steamed fish with orange peel. Ronin – for the egg yolk on wagyu beef uni. One Harbour Road – for the rice with seafood in lobster broth. Toritama – I love how they finish the meal with rice in soup. Yung Kee – for the steamed egg white with mini crab roe.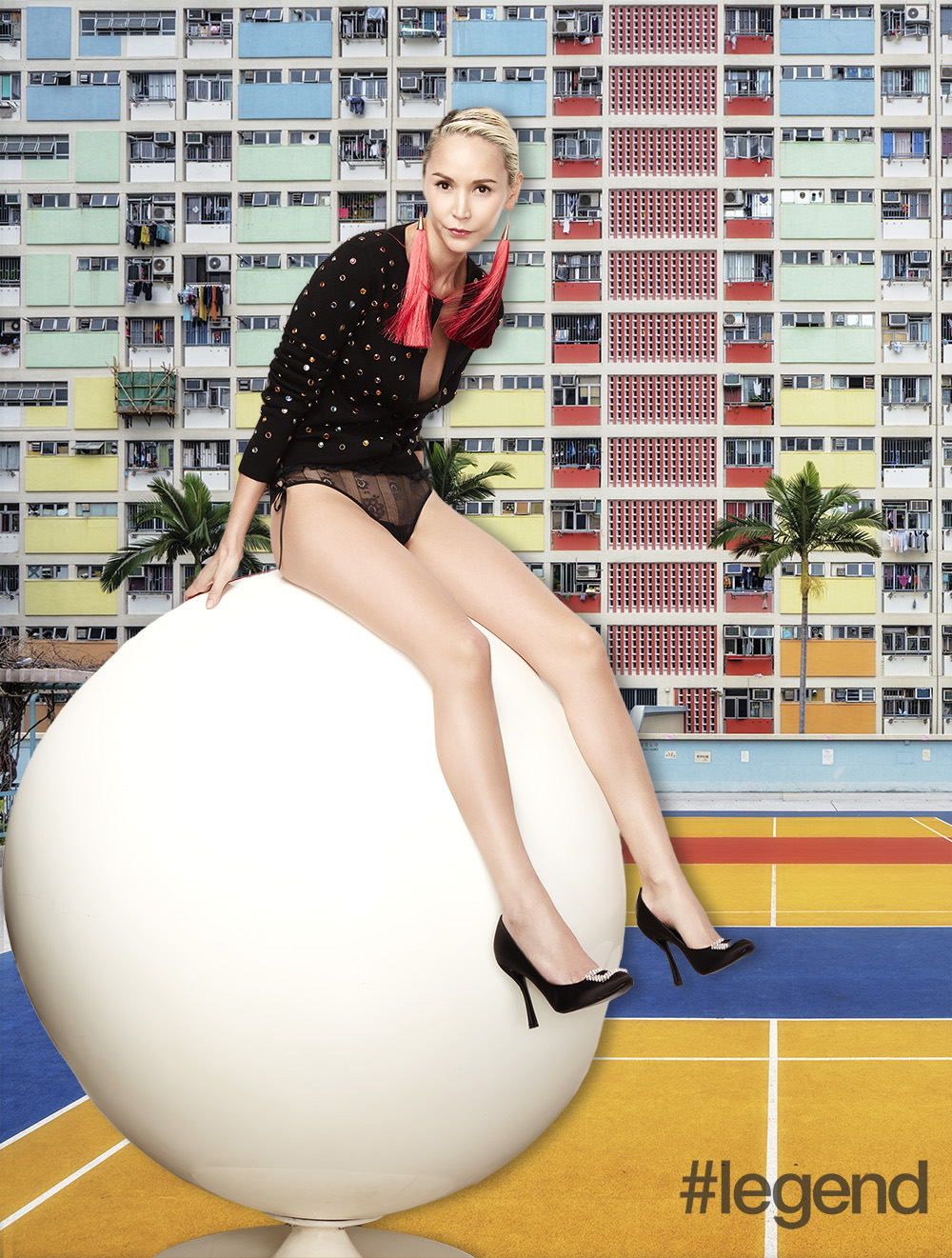 What's the meal that you make when you're in a pinch?
Baked fish is always the easiest. I'll do a sea bass or a big piece of salmon. I rub olive oil all over a salmon and throw it in the oven. Salmon is fine undercooked. Serve it with wedges of lemon, sour cream and pomegranate.
The one rule in baking that everyone should know?
There are no short cuts in baking or being a great baker. It's all about being patient and diligent.
Best drink ever?
Hot chocolate.
What would be your last meal?
Mashed potatoes with truffles or eggs.
Five people on Instagram that you follow religiously?
@chefstalk, @theartofplating, @little_meg_siu_meg, @kayla_itsines and @nasa.
Credits
Fashion Director / Kim Bui Kollar
Styling Assistant / Colin Chan
Make-up / Chris Chau
Hair / Him Ng @ The Attic
This feature originally appeared in the February 2018 print issue of #legend