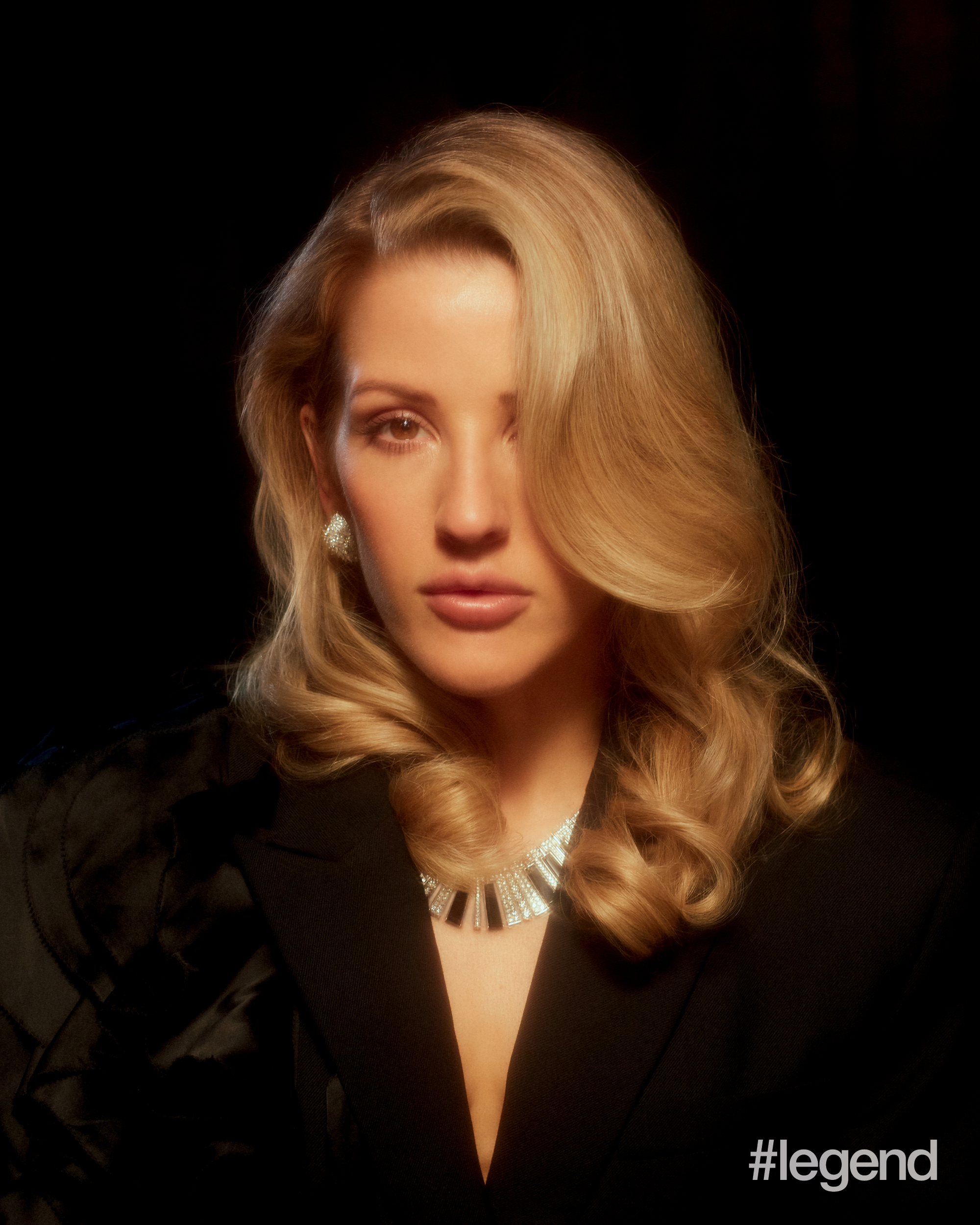 A household name in the UK, multi-platinum-selling singer-songwriter Ellie Goulding boasts a repertoire of hits. She's received two Grammy nominations, a Golden Globe nomination and two Brit Awards, with sales in excess of 15 million albums and 14 billion streams worldwide.
Recently, Billboard recognised Goulding as having the most entries for any British female artist this century on its Hot 100 chart, surpassing such artists as Adele, Dua Lipa and Jessie J. Since the release of Goulding's No.1 debut studio album Lights, she has built a list of achievements that's rather incomparable and has come a long way since her first single, "Under the Sheets", bringing us favourites such as "Love Me Like You Do" and numerous other hits. In the latter song, she poses the question: "What are you waiting for?" The answer, of course, is even more music.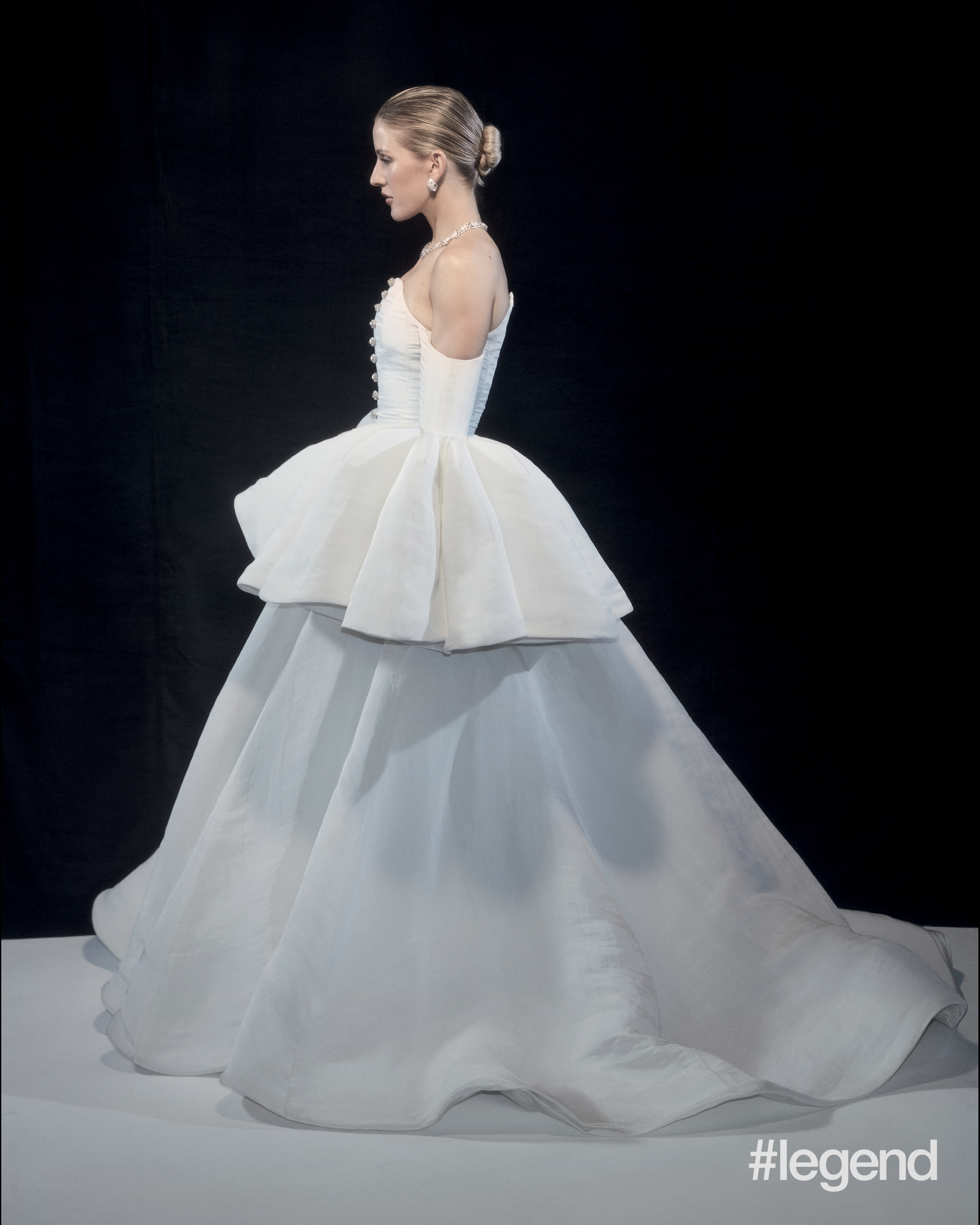 Just after our transformative shoot cast an evolutionary new light (and some shadows) on Goulding's reinvention of herself, we took refuge in her home on a stormy Monday in February, amidst Storm Ciara, to get deep in conversation. After just returning from her daily workout, we chatted about her favourite type of coffee, whether or not we should add butter to make it bulletproof coffee, and her brother's carrot cake. Warm, elegant and completely understated, this side of her personality is one that few see – a step away from the blinding lights of the paparazzi and a world away from the cold London streets.
"The ability to find happiness in yourself is constantly taken for granted"

Ellie Goulding
Among the cool earth-tones, her home and her presence both exuded a cosiness and geniality that made it feel as though we were returning to meet an old friend. Holding a mug of coffee and leaning back in her chair at the dining table, Goulding spoke of her transformation from naivety and anxiety to maturity – the growth that has moulded her into the woman she is today. She lamented over who she was, and how she has grown to love and appreciate her true self. Her laughter filled the room as she reminisced and contemplated her journey from her childhood in the countryside to her 20s, which were entirely in the limelight. Every word was thought-through. Goulding's eloquence and intelligence revealed themselves through her consciousness and innate genuineness, as her words flowed and sang like a legato sequence.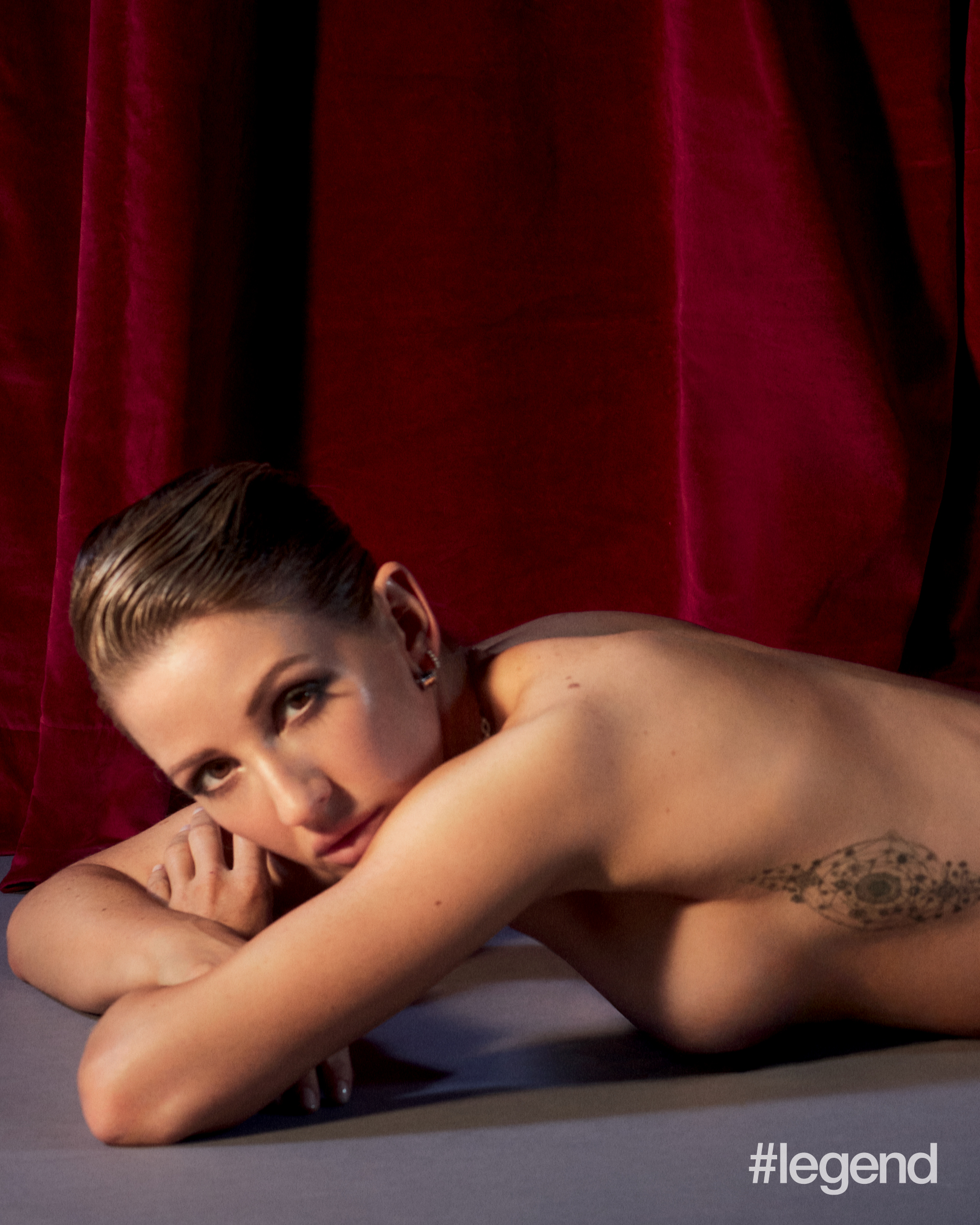 A whole generation has grown up listening to your music, witnessing your evolution from "Guns and Horses" and "Starry Eyed" to your recent song "Hate Me" with the late Juice WRLD. What do you think the biggest transformation in your music has been? Have you ever felt a pressure to adapt?
My music has really been a direct reflection of me growing as a woman. It started from being a confused teenager, writing songs about how I saw heartbreak and how I viewed humans' behaviours towards one another – especially with break-ups and falling in love. That was my favourite subject material, so I was particularly observational of my friends, their situations with their boyfriends and even their families.
I honestly think a huge influence on my music was where I grew up, being in the countryside and having nature around me. I notice such a difference between the nostalgia I have of growing up in the country against that of someone growing up in the city, so a lot of my imagery from my earlier stuff comes from there. When I moved to London, then went to LA to write and work with different producers with such different backgrounds, it completely opened my perspective of thinking. Like, "Oh, maybe my songs aren't as relatable as I thought they would be." Because I realised that there's a whole other world out there, with so many other situations – personal and emotional.
I've definitely grown with my music and I do have to admit that when I listen to my older songs, I cringe a bit. I find them quite cringey. I appreciate what I was trying to say, but I just feel like I've learned so much more about how to deal with my own emotions and tough situations that I perhaps would have written them in a different way now.
What's the message that you're trying to get across on your new album? And how do you think it compares to your last album, Delirium?
A lot of it's about discovery of becoming a woman – understanding a deeper love for yourself, away from relationships, finding comfort in solitude. But I couldn't resist revisiting a few things from my past that caused me turbulence.
Are there any words you'd use to describe yourself in 2010 when your first album came out, compared to 2020?
Oh wow… you know, back then I was extremely curious. What's the word for a total mess? [laughs] I guess I was such a curious person, but I was very confused. It's sad, really, because it was a tough time and I was just finding my way in the world. Not to say a cliché, but I was young, and I had a lot of turbulence in my emotions, my personality and the way I dealt with becoming famous. At the time, I'd quit university to become a professional singer and I assumed that was just life.
But my job has allowed me to grow in quite an incredible way, actually. I've managed to see the world and I've managed to meet so many different people, from doing gigs to working with the United Nations, and to working with charities associated with the homeless. I would say now I'm much more of an adventurous person now and I'm a far more peaceful person at the same time. I'm definitely a different person than who I was then.
Also, I found so much more happiness in myself without relying on another person. I'm married now, so you would think that would be the cue for me to be dependent on the other person, but actually I couldn't feel more independent than I do right now. There's something about marriage that has given me a really beautiful security in what I do. Like, "Wow, this person wanted to marry me and wants to spend the rest of his life with me – that's pretty epic." But he also gives me the freedom within my own creativity and experimentation, and accepts who I am as a human being. He gives me the most support I could possibly have.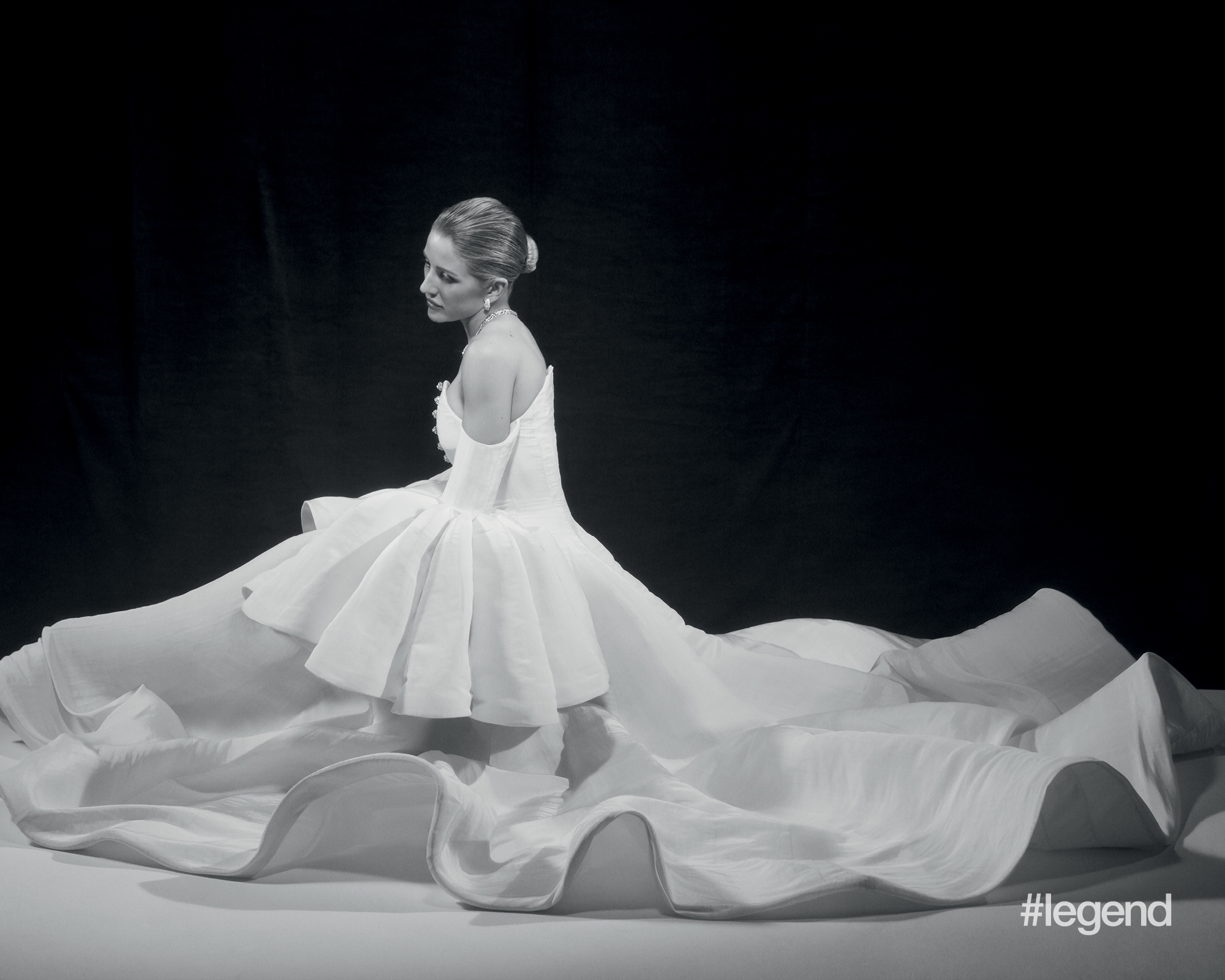 What do you think society is in desperate need of right now? What changes or discourse would you like to see?
I just wish that we had more of an innate compassion for other people. As the world becomes more turbulent and more difficult to digest, with the sheer amount of information we are given every single day, we perhaps have become more inclined to protect ourselves in order to survive. With that, we become more insular in our own worlds, which encourages us to be a little bit more closed and interact with people less than we used to.
Especially with so many conflicting arguments and this inflation of people's opinions – people give their opinions much more power or credit because of social media. I think that's what Twitter and Instagram have done. They can be such a positive place, but they have caused a lot of emotional confusion with people. The ability to find happiness in yourself is constantly taken for granted.
There's a whole materialistic culture that is making people particularly unhappy. There's a real competition element to things like Instagram. I've been reading this book called Trick Mirror, which talks about that, and
the fact that there is such a moral high ground as well as virtue-signalling – where we all want our opinion to count, even at the risk of damaging our mental health, by going on Twitter every day. It's really relevant because we've gotten caught up in a digital world where, even if we take ourselves away from the internet or social media, we're still living in a world where everyone else is on it. It's very difficult to escape from that. Going back to what I was saying about nature, I grew up in the countryside and I think connecting with nature is one of the best ways you can put yourself back in a peaceful place.
We can't talk about transformation or evolution without mentioning your style. What are your favourite fashion moments, and are there any that you look back on and laugh at?
Oh my gosh, so many! [laughs] I think my fashion is the same as my music – I've definitely evolved and grown and experimented. Your twenties is a great time to figure out what you like to wear and the kind of person you see yourself as, but you keep evolving. My twenties were completely in the spotlight, so anything I experimented with or challenged myself with was pretty much out there. I've definitely had times where I dyed my hair a thousand colours, and I've tried many different things and designers.
In the past few years, I've become so much more conscious and I want to wear environmentally conscious designers – those who really care about the environment and who are aware that fashion is one of the biggest polluters on the planet. That has been a real learning curve for me, and has really set a precedent with fashion and style. For me, the coolest, most fashionable thing is to wear recycled and sustainable materials, and having the smallest carbon footprint you can have with what you wear. I love the idea of wearing vintage and recycling old outfits by pairing them with other things. That's been my thing over the past few years.
I think there's also been a parallel between my confidence with my body, my hair and my skin that has been reflected in what I've worn. I look back and on stage, I've completely covered up and worn things where I don't want to show my figure or my skin. Right now, I feel very confident in myself. I've been keeping super-healthy and training pretty hard, and I think it does reflect what I end up deciding to wear.
With the rise of social media, art is consumed so differently now. What is art to you? Do you think that what we consider to be art today is comparable to the traditional sense?
I think we can all agree that art has always been a way of expressing ourselves. I went to a University of Oxford talk last week with Tracey Emin and a couple of big people in the art world; it was about art being a commodity, and sometimes being "art or death". Some artists can't live without producing what comes into their head – their sadness or their happiness. There has to be something tangible that exists to represent how they feel.
My art is singing, writing, performing – but it's also my job. I feel like it's the purest way you can express yourself without boundaries, without having to censor yourself in any way, without having to restrict yourself or put yourself in a box. I suppose it's difficult because I imagine there are singers out there who would love to make music that is perhaps more experimental, or would love to make music that would never appear on a chart or on a playlist, or on Spotify or Apple Music. But at the same time, you have to try and find that balance.
I feel that making really good pop music is an art; there is an art to it. People say that it's formulaic, but there's that idea that you can put music and a voice – a voice that comes with a personality and a whole culture – together and it gets played, and people listen to it and have it as part of their lives. Your songs become other people's enjoyment, other people's pleasure, other people's antidote to sadness. To me, that's an art and it's a beautiful thing that we get to do that.
I've always had an overwhelming urge to help people. I think a part of that has always been in my music. The idea that my music can make people feel better, that people can relate and it helps them get through things – that makes me happy and makes me feel as though I'm achieving something. I don't think I will ever be fully satisfied as an artist; I always feel there's something more to achieve. I think Tracey [Emin] was saying you're never really quite there, but when you feel like you've achieved something, it really is a big moment. Because you feel as though you've really tapped into or seen a glimpse of what it is to see yourself as an artist.
"I think Tracey [Emin] was saying you're never really quite there, but when you feel like you've achieved something, it really is a big moment because you feel as though you've really tapped into or seen a glimpse of what it is to see yourself as an artist"


Ellie Goulding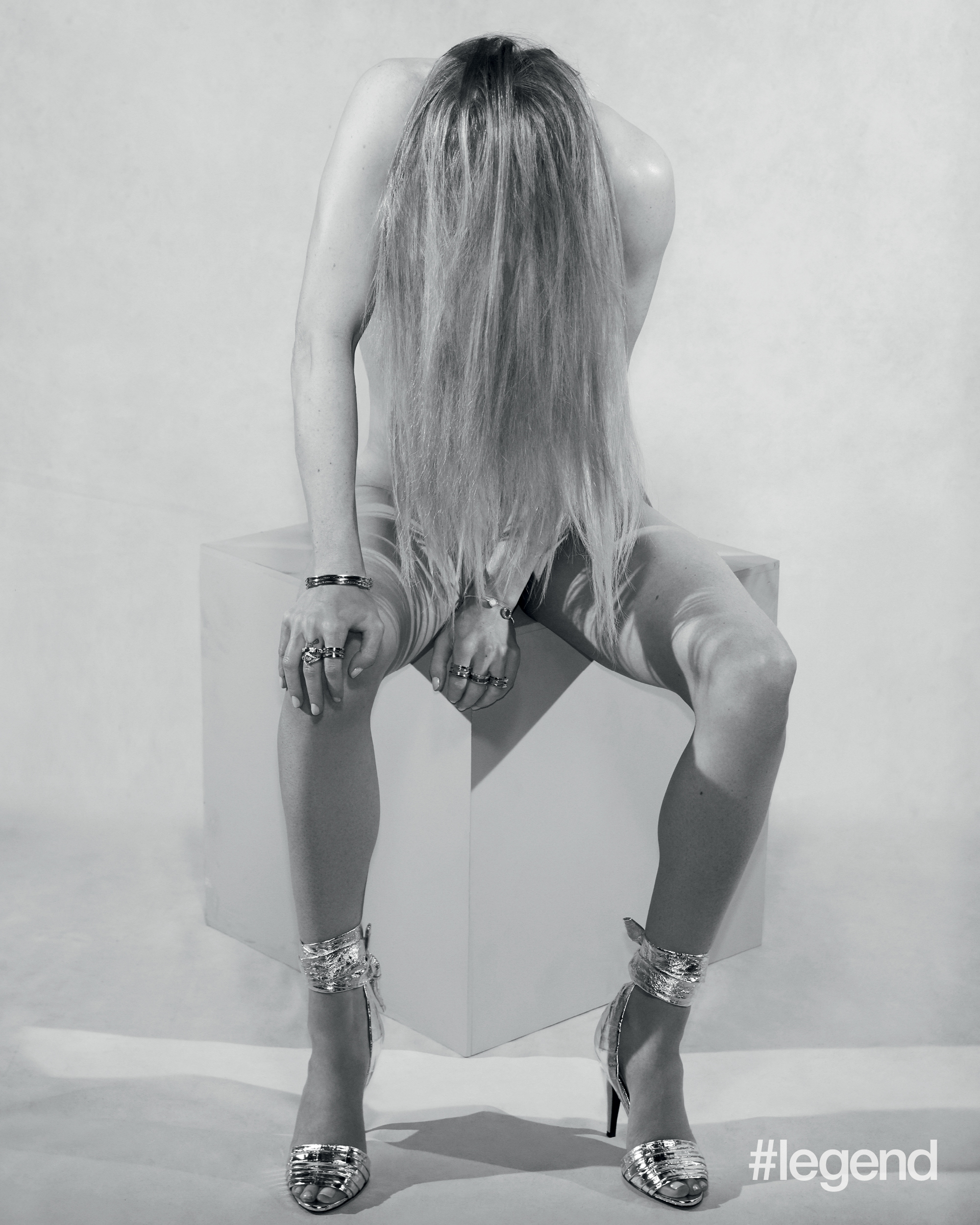 You said you've become a lot more confident these days. Do you think your approach to art has changed since you got married?
It's a strange paradox, because marriage seems as though it should give you some kind of closure for something. But I feel the opposite – it feels like a kind of freedom.
It was difficult all those years when part of me was on that quest to find that perfect person. Some of that was perhaps part of my job – writing songs about what people go through. And breaking up is one of the hardest things in the world. It really is – that grief… So, finding someone that you finally feel you have that peacefulness and clarity with – there's a lot of freedom in that. Instead of being someone that was my missing piece, I think he was just someone who supported my happiness, my artistry and my creativity in the best possible way.
What's something about yourself that you'd like more people to know?
I'm very shy. People think that I'm very confident because of what I do. It's quite hard explaining that to people, because when I turn up to things – parties and dinners and events I have to do as part of my job – I wonder if people mistake my shyness for something else. It's not that I don't want to talk to people or socialise, but I'm really just shy. I was a shy kid and a shy teenager, and I'm a shy woman. When I'm with my friends, obviously I'm not shy; when I'm with my husband, I'm not shy.
Generally, I don't go out that much and I like to stay in. I love to read and watch films. I do a lot of running and walking by myself. I see so many people tweeting that they saw me walking down this street or that street. I'm just always walking around with my backpack by myself. So I'm quite a solitary person and I'm quite shy, but I don't mind that I don't think it's a bad quality – I just tend to spend a lot of time by myself.
More than 10 years into your musical career, what has been an unforgettable, defining moment in both your career and your personal life?
In my career, I think signing a record deal was an incredible moment for me. I didn't ever imagine having a job doing what I loved. It was a magical moment. I was very emotional, and it was just one of those moments where you kind of look at yourself and don't feel that it's real.
I suppose I've gotten to sing at some pretty incredible things, too: I sang for the Nobel Peace Prize Laureates, and I sang for William and Kate at their wedding in 2011. I don't talk about it much, but I just have to accept that it was a pretty mammoth honour. And I sang for the Obamas at the White House Christmas Lights ceremony. Doing speeches as part of my UN work has been – I mean, public speaking is not something I love, but I felt quite proud of myself that I managed to say what I wanted to say, and to speak to some really influential and impressive people.
And of course, getting married was pretty out there – that was pretty epic. It went by in a complete flash, the whole day. A lot of people turned up to see us get married, which was so lovely; we didn't announce the wedding. York is a beautiful city and my husband's family is from Yorkshire.
It was great to have all our friends and our favourite people all in one place, having fun. In fact, I actually just watched our wedding video yesterday and it was just so good to see everyone having such a good time. I was very specific about the music that I had on the day. We had Jack Garratt, who was incredible – he did our first dance. Serpentwithfeet, who is this wonderful singer. I had a lot of folk music; we had Ola Gjeilo, a Norwegian composer who is one of my favourites. Oh – and Craig David, who was my first concert when I was like 12 years old!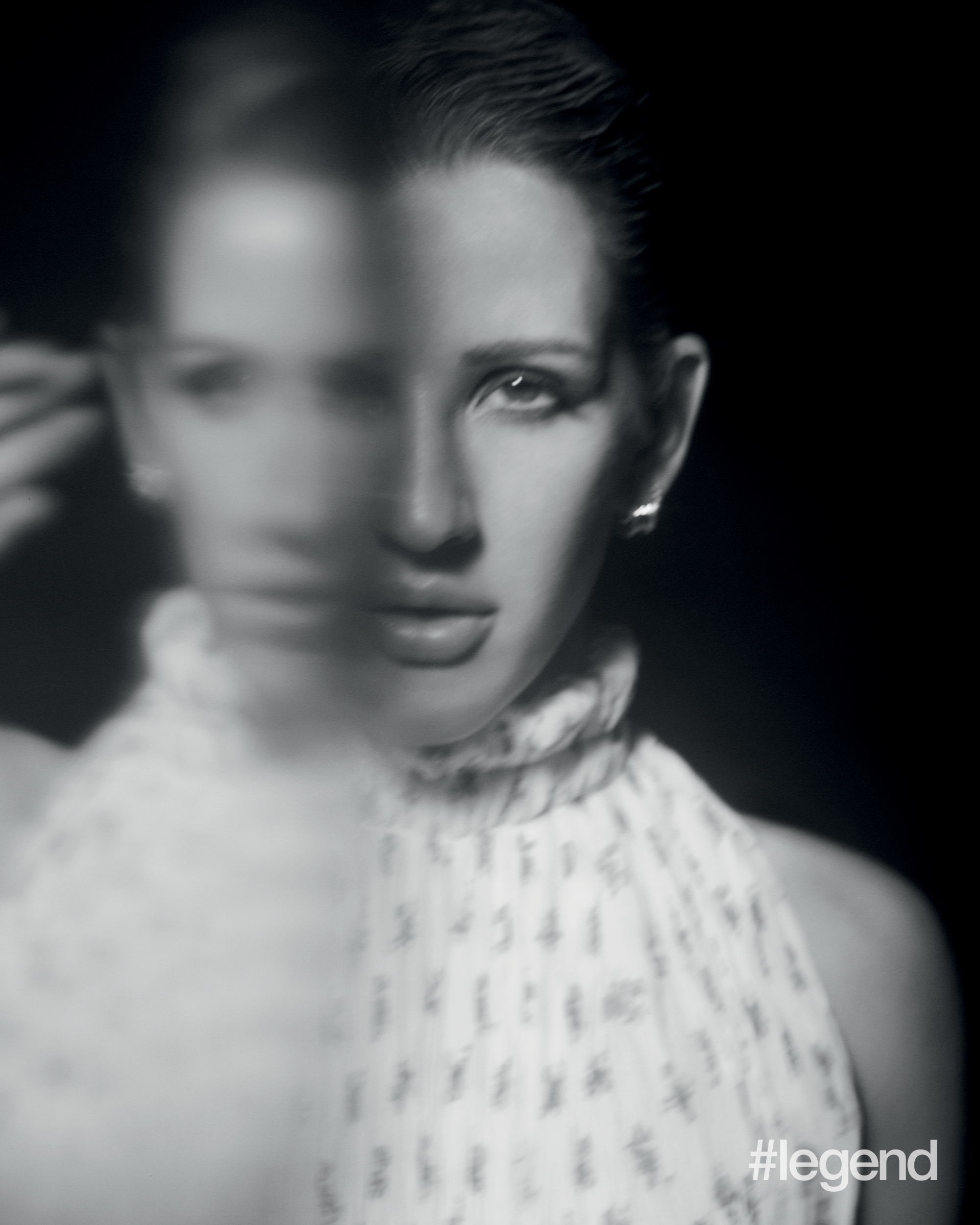 Youth behaviour has changed dramatically due to technology. Do you have any words of wisdom for your young fans out there who have social anxiety?
Like I was saying earlier, social media has given us this alternative power to what's really going on. Without realising it, we're slightly abandoning our real selves, because we end up conditioning ourselves in a certain way to make ourselves more compatible with social media. So we keep losing sight of ourselves a bit. I can only really say from my own experience what I think helps.
The obvious things are to try to distance yourself from it as much as possible, which is difficult, because everyone is in the social-media boat. Again, I always say reconnecting with nature, because there's definitely something in us that has that natural affinity with the natural world. That's my biggest one. I think being okay with your own happiness and your own company, and not feeling as though you have to rely on external things. For me, being the happiest version of myself is knowing that I'm creating, that I'm as healthy as I can be, that I'm eating well and that I'm doing as much as I can for the environment, because it's such a huge issue. The plastic- pollution issue and climate change are two big things that we can all make small changes in our lives to help.
You can't do everything. There are so many things you can do to make the world a better place, but when you're working or when you're busy, you can't always do those things. For my mind and for the people and the world around me, as long as I know I'm doing as much as I can, I feel as peaceful as I can be.
What's the best piece of life advice you've ever heard?
The Dalai Lama said, "Only the development of compassion and understanding for others can bring us the tranquillity and happiness we all seek."
What would we find in your handbag or backpack on a day-to-day basis?
I'm pretty into supplements; I call it bio-hacking! There are so many things you can take to enhance your stamina, your creativity, your cognitive functions, your body, your gut… everything. There are so many things you can do to create the strongest physical version of yourself. So I take a lot of supplements around with me – a big bag of everything. Antioxidant juice, coffee with a little seaweed in it, turmeric, apple cider vinegar, milk thistle that's good for the liver… I take around so much.
And there's my make-up bag – I always carry make- up, regardless of whether I'm wearing it or not. I always take around Dr Sebagh face wipes and peels, because I never know when I'll need one of those. I bring shampoo, conditioner, face wash, turmeric and Sunday Riley's vitamin C oil. I'm always prepared for anything because I never know where my day is going to go at the moment. Unless I'm on tour or in the studio, my days can be all over the place, so I take everything I could possibly need with me. I always carry a spare jumper, socks and underwear because I train all the time, and I usually run or walk around London.
I've toured and travelled so much that I know what I need to a tee. I always bring my water bottle so I never have to buy plastic bottles from the shop. Tea bags – because I love green tea – and protein bars. So I have exactly what I may need during the day. Chances are, I don't use it, but sometimes I do.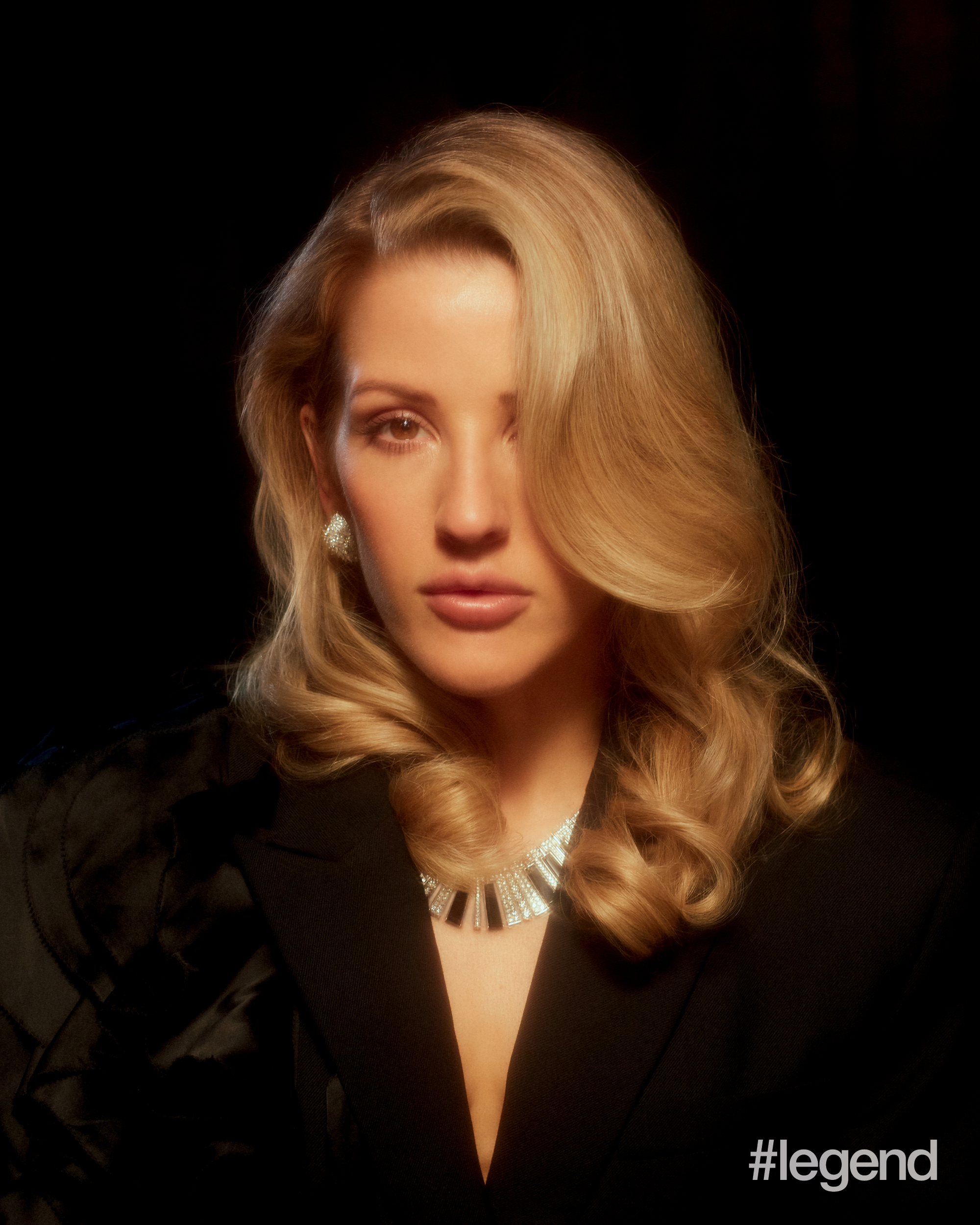 What's your go-to karaoke song?
I have a really lame karaoke song – not lame, because I love it! – but it's Bryan Adams' "(Everything I Do) I Do it for You". I just love singing that song! It'll either be that or Beyoncé, or an old rock song that I used to listen to when I was a kid, like Metallica or something. Oh, and the Spice Girls' "2 Become 1" comes up a lot.
With your album release coming soon, do you have any aspirations for the upcoming year and decade?
I'd like continue where I left off. I love doing what I do – and it's my job. I just hope I can continue to inspire people, travel the world sustainably and send out a positive message.
Who's your #legend?
I'm going to say Björk. I have loads of amazing females who have inspired me, but she has consistently defined for me what it means to be an artist. Although we don't make similar music, I really aspired to be like her when
I was younger, and I was completely transfixed by her performances and her wardrobe. The way she merged classical music with electronic, worked with so many artists, with so many different elements coming together – and not just that, but she created everything herself; she was her own producer.
I only recently, in the past few years – because my husband works in art – discovered collaborating with artists, which sounds crazy. I always worked with stage designers to make a big epic live show, but now I'm looking more into collaborations with other artists, which I madly somehow didn't think of before. I think so much more about that – and how I can reduce my carbon footprint on tour.
Photography / Jamie Morgan from Serlin Associates
Videography / Guy Stephens
Styling / Nathan Klein
Editor / Kieran Ho
Interview / Robyn Ngan
Hair / Edward Lampley from Bryant Artists
Make-Up / Lucy Wearing using MAC Cosmetics
Digital Operator / Andy Mayfield
First Photography Assistant / Gabor Herczegfalvi
Second Photography Assistant / Dave Atkinson
Styling Assistant / Rhi Dancey
Hair Assistant / Karen Bradshaw
Make-Up Assistant / Jessie Hope Weston
Manicure / Sabrina Gayle from The Wall Group
Set Stylist / Madeleine Hunter
Casting / Marina Fairfax Fashion Consultancy
Production / Raw Production