Fashion cover: Oscar Wang's journey of self-discovery and defining success on his own terms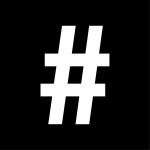 By: Elky Siu
October 7, 2020
In an exclusive interview with Oscar Wang, the multi-talented artist and serial entrepreneur (who just so happens to be the son of actress and acclaimed director Sylvia Chang) shares his life-long journey of self-discovery, his new businesses during the pandemic and plans to launch his own brand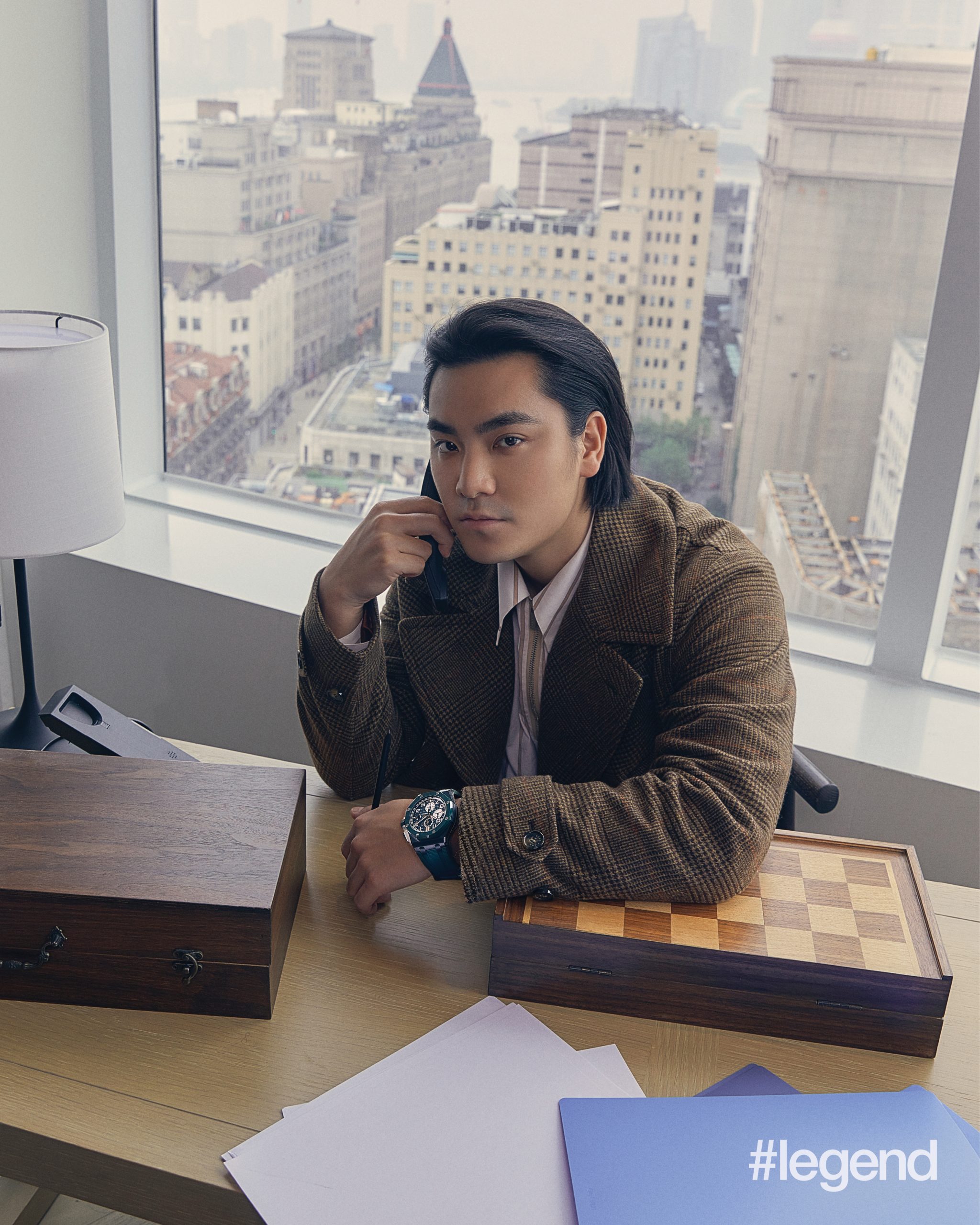 People know Oscar Wang in a number of ways. He's the son of renowned actress, scriptwriter and film director Sylvia Chang. He's a serial entrepreneur with a diversified portfolio of businesses across different industries. He's a multi-talented artist who has collaborated with top international fashion labels such as Fendi to create everything from special edition handbags to large-scale art installations. He's a Fashion Week regular who's often spotted in the front row of major fashion shows. He's a good friend of some of the biggest names in the entertainment industry, from the United States to East Asia.
On his Instagram, you'll even see him casually hanging out with global figures the likes of Yohji Yamamoto, Daniel Lee and Isabel Marant. However, Wang identifies himself with his achievements more than anything. "I don't dwell too much on titles, because at the end of the day, if people don't know you, they don't care about who you are," he says. "People either like you or they don't."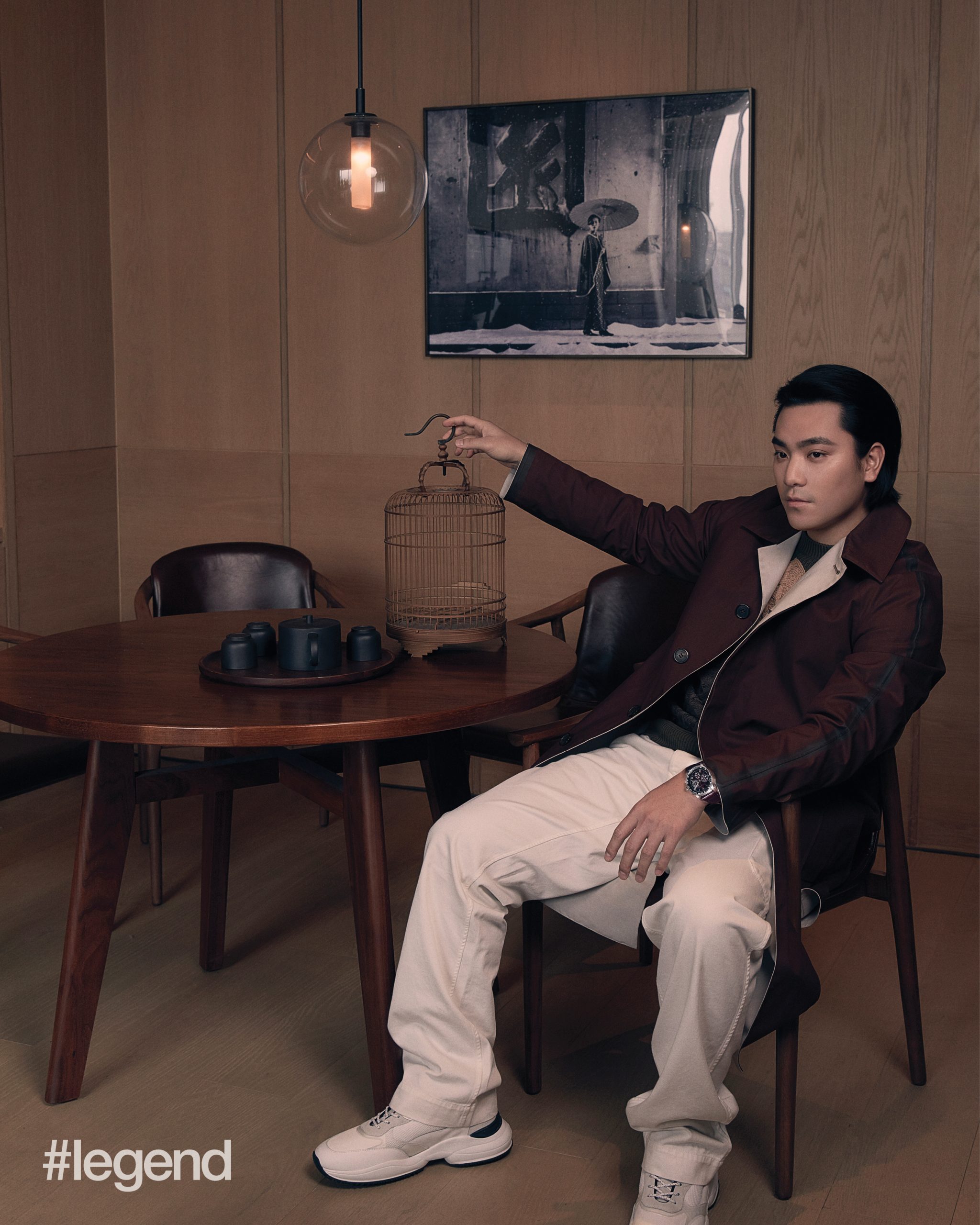 Strictly freestyle
Speaking to me on a phone call after a full-day shoot in Shanghai, where Wang and his businesses are based, he sounds poised and unruffled, with a voice that's so soothing and hypnotic that I lose track of time before I realise our conversation has already run on for an hour. The key to his style, whether it's the way he speaks or works, lies in that relaxed feeling – a calm, unhurried, melodic sense that's both professional and warm. It echoes his self-described management style: "strict freestyle".
Growing up in the harsh glare of the paparazzi, Wang understands all too well the negative impact that too much stress can cause, so he aims to strike a perfect balance when it coming to managing his staff. "Usually, I like to set the standard for my staff by demonstrating the requirement and level of execution I wish to see on a daily basis," he says. "I work super-hard and dedicate all my time to contributing to work – it has to be at the top level. If people working for me feel like their skill set isn't there yet, I oversee them until things are completed to the level they need to be at. But I always encourage my team, instead of being too hard on them."
Being under the microscope
On the topic of stress, Wang admits that living life so close to the limelight since the day he was born did sometimes get overwhelming. "At the start, it was a little stressful, because I was just living my life as another human being – but people would always title me in a certain way because my mother is famous," he recalls. "People tend to put you under the microscope and always try to find ways to discourage or discredit your work [when you're a public figure]. They like to say things like 'The only reason you're good at what you do, or why you're successful, is simply because you are who you are.' So you just have to work extra-hard until you have achieved something and found your true identity – not just what people call you, but what you have accomplished."
To let go of the baggage that comes with family fame, Wang says it took him some time, but it was all worth it in the end. "It's important to just spend some time experiencing, finding the right path, being adventurous, and dabbling in territories or zones that you're uncomfortable with, then finding what your strongest suit is," he says. "I think once you find something that really resonates with you, in terms of your work or your identity, you can just focus and excel in that category. Then, once you start achieving things, people will slowly remember you and your work." Wang also shares how he harnesses ambition and competitiveness without overloading himself.
"If you're only competing with yourself, then there's only one competitor you have to worry about," he says. "But if you're competing with the world, it's the world you're competing against. I'd rather just compete with myself, which makes the competition both easier and harder at the same time. But by doing so, you'll slowly forget about other people and start focusing on bettering yourself. Even if one day you have outcompeted everyone else, you'll still have to compete with yourself – and that's the beauty of it."
A man of many hats
While self-competition sounds like a realistic and achievable quest, it must be difficult when the competition is Oscar Wang himself, given that he sets the bar extremely high in everything he does. Running a PR firm, Brdn, a talent management company and a creative agency, as well as several F&B businesses including nightclubs KOR Shanghai and ASL, and Joe's Pizza in Shanghai, Wang says he believes everything he does is connected.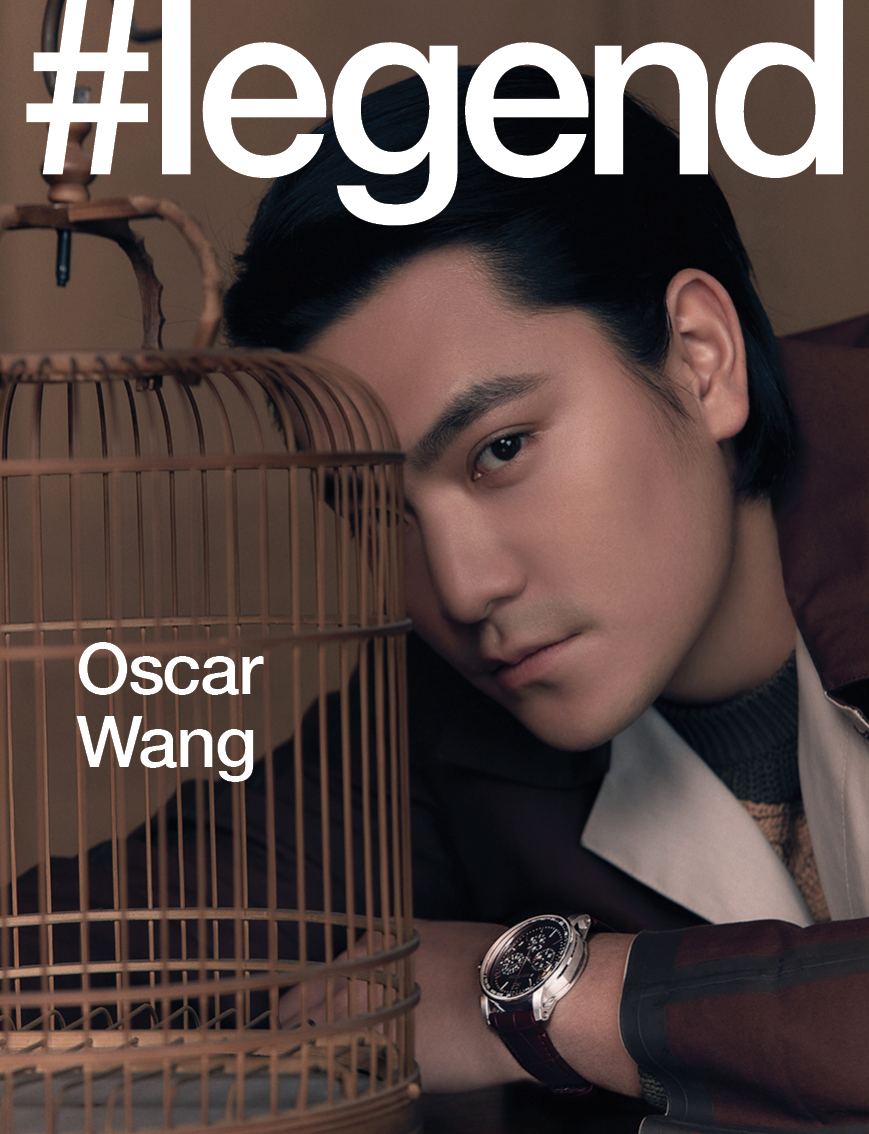 "I think PR, marketing, design and fashion are all interlinked, as they all revolve around people. Of course, the art of fashion itself is important, but without communication, you can't reach anyone. So if you have the connections and the branding, then the synergy starts happening. When you have all these done, you can reach a wider audience. And when that happens, more projects naturally come in. So they all work hand-in-hand."
Wang continues: "The way I juggle all businesses is being clear on who I am. I'm a creator. I'm a designer. And the rest is just pure friendship-building and being genuine – connecting with people who are like-minded and then letting things slowly unfold. Although I can be intense when I'm working, the rest of the time I just like to chill. I believe in fate and that most things have already been set in a certain way. Instead of trying to go against everything, I treat life as a trip – just sit back, relax and enjoy the ride!"
Pivoting during the pandemic
Although Wang enjoys the ride of life, it's far from a trip on autopilot for him and certainly not without its bumps along the way, especially with the COVID-19 pandemic affecting all of his businesses.
"During the pandemic, everything is bad," he says. "But now, as Shanghai has kept things very well safety-wise, our businesses are doing really well. Since May, people have been very active and like to come hang out. From July, one of my restaurants has been full every day, so people have to book at least one or two weeks in advance to secure a table. And my design businesses are also doing well, with a lot of projects ongoing."
Wang adds: "Also, my own brand is launching very soon, so I've been working very hard on it – but I'm going to keep it secret for now. All I can say is that it's a brand that can cross paths into other industries that don't seem normal, but can totally work. It's something about my style – Oscar's lifestyle. So if you like the way I dress or the way I live, then there's something here for you to check out or experience."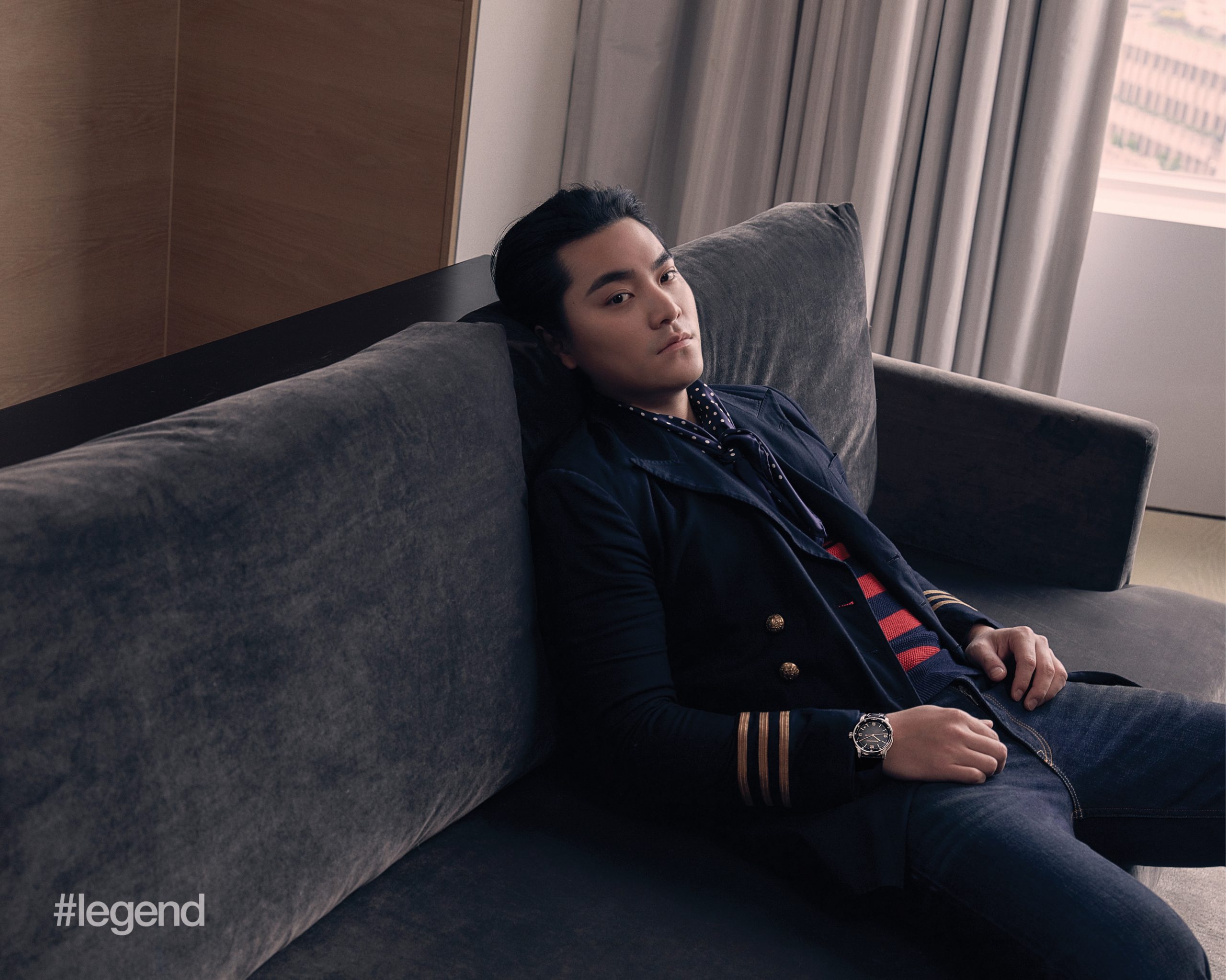 Keeping an open mind
Having ventured into so many different projects in just a few years, Wang says he sees things differently now compared to when he first started. "I'd say I was a little too overconfident when I just started my business," he says.
"When you're too confident, you tend to make the same mistakes over and over, because you might have overlooked how things could be done better. Today, I'm more cautious with my decisions. Also, I used to not ask anyone and just did things. But now, if there's something I need to know, I'll ask the many people I know I can trust. I gather all the feedback before I make my decision." When asked if there's any advice he'd like to give to young entrepreneurs, Wang says communication and collaboration are the keys. "Work with the people around you and communicate a lot more," he advises.
"Don't get too bent on having everything done in your own way. The world is huge and there are always great people around you with bright ideas – you just have to keep an open mind. Even if you hear something that doesn't particularly match with your thinking, don't immediately go against it aggressively. Instead, spend some time to digest it. I feel like many people tend to jump to a conclusion or make a decision super-quick. It's key to hear other voices."
Being humble also means not being afraid to ask a lot of questions. Wang believes it's vital to acknowledge one's limitations so that those limits can be broken someday. "When you start asking people who are better or more experienced than you, you'll find out that you still have a lot to learn, because there are always people who are more professional, more experienced and better than you," he says. "And if someone is better than you, you should spend time listening."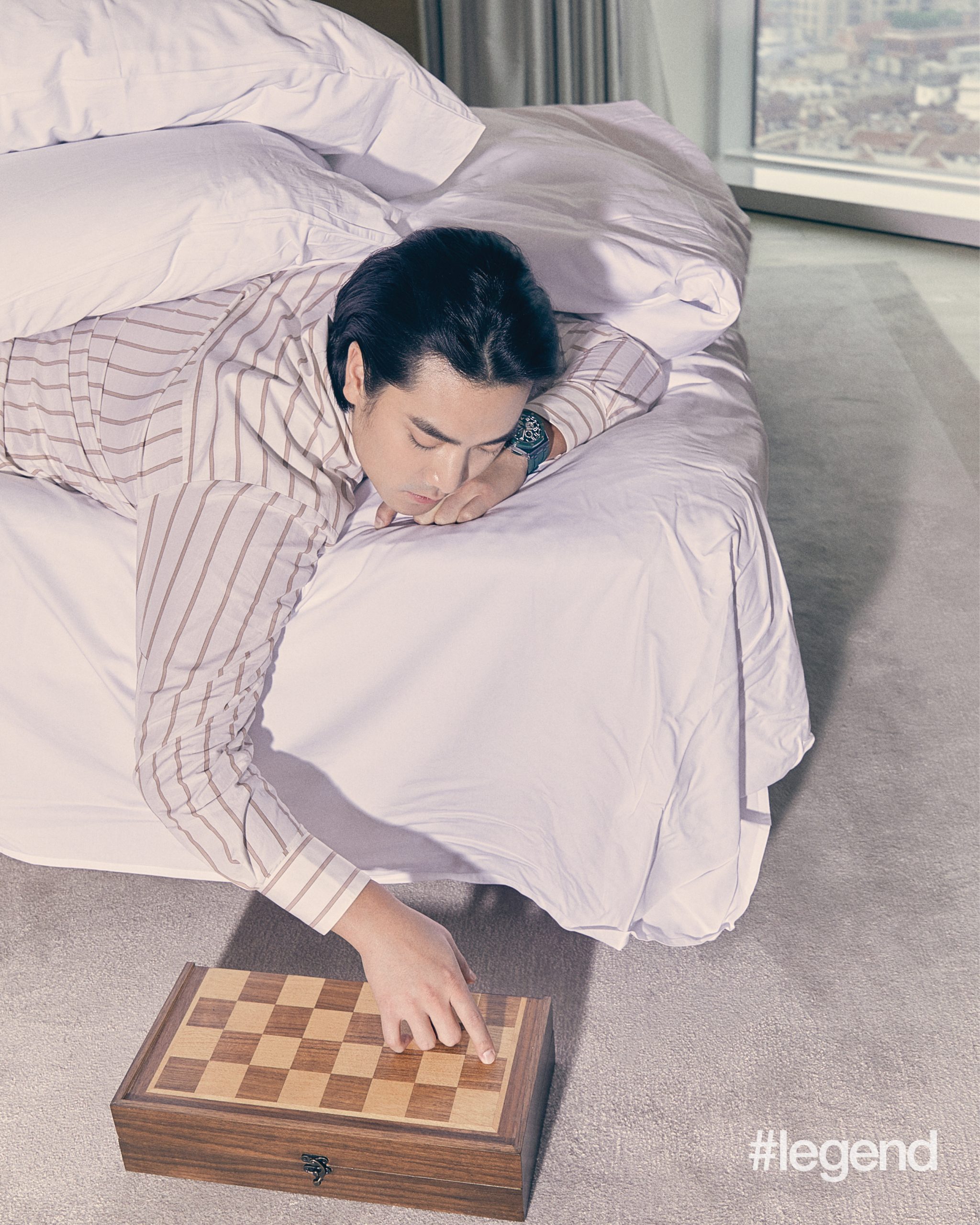 Defining success on his own terms
With humility, an open mind and clear goals, it's not surprising that Wang's definition of success goes beyond money and fame. "Everyone has different views of success, but if you have your own version of what you're happy with, that should get you further," he says. "If you're comparing what success is with somebody else, you're always going to feel like you're behind." With a clear vision for his businesses, Wang is driven to create that vivid picture he has in mind.
"In terms of design and art, success for me means creating something that people like," he says. "Not just something that's aesthetically pleasing and beautiful, but also something that brings emotional value and makes people feel a certain way. That's my vision of success." When asked what his ultimate goal in life is, Wang says it's happiness, without a doubt. "Being truly happy is not easy," he professes. "Although many people might seem really happy in the way they portray themselves online or in their daily social circle, everyone has their own struggles. Therefore, to be able to find true happiness in life, even after everything you've been through and all the stress, is a really incredible feeling."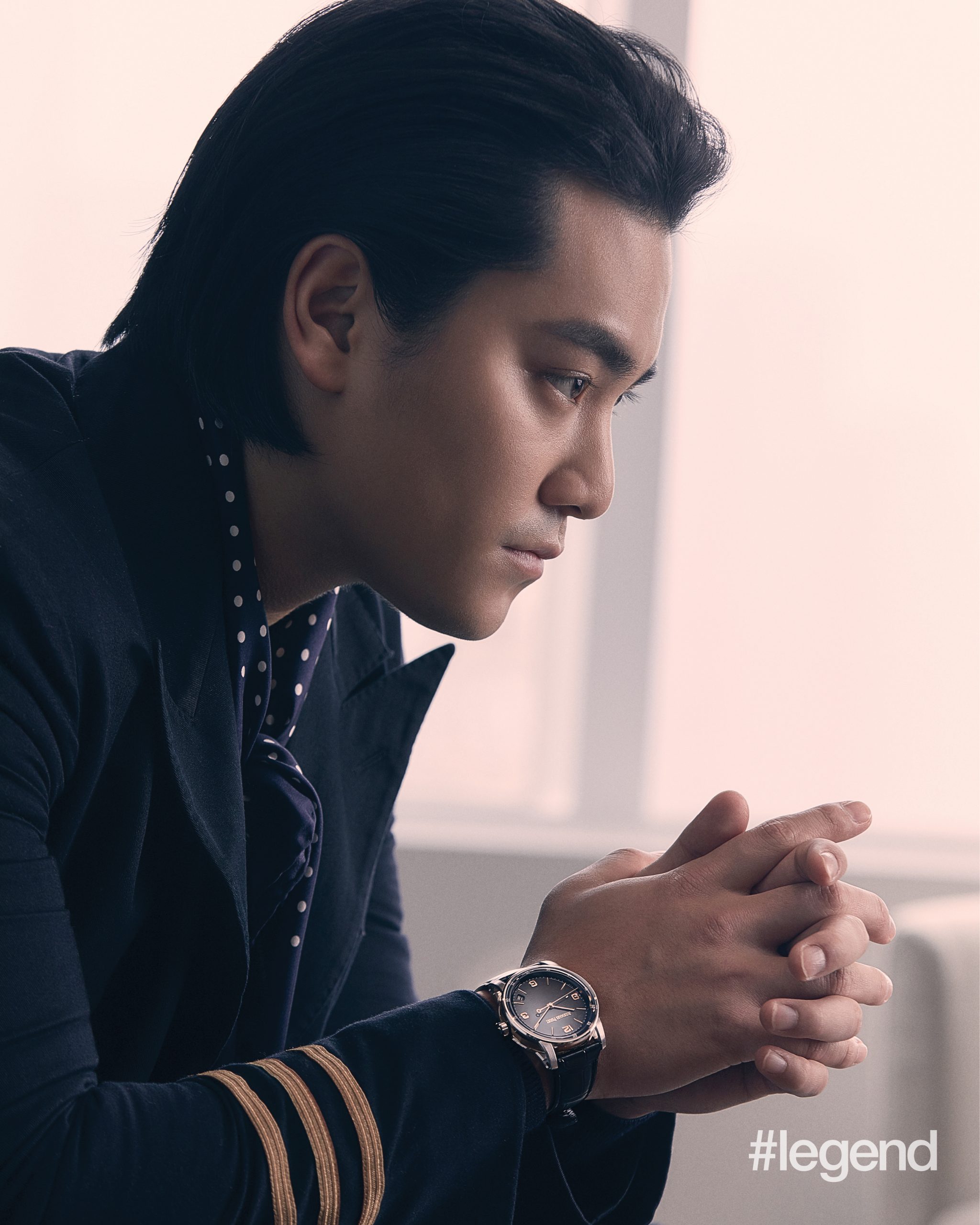 CREDITS
Photography / Daiifr
Styling / FayHou
Location / The Shanghai EDITION
Hair / Wanghai
Make-up / Yilin Xu
Make-up Assistant / Emina
Producer / Caimin
Featured Influencers