Bubble tea is on the menu at The Upper House this summer, but it's not your regular old bubble tea. Homegrown tea shop, Mother Pearl, has opened their very own pop-up on Level 6 of The Upper House. Boasting "guilt-free bubble teas", they offer up a healthier and cleaner alternative to your usual calorie-loaded boba.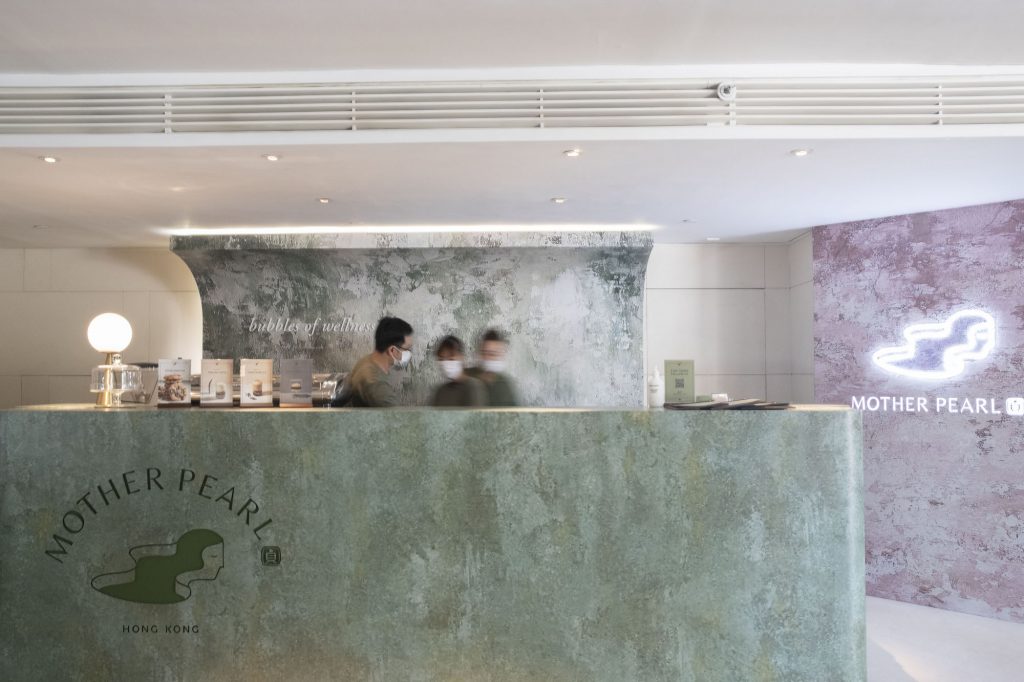 Even though Hong Kong is definitely not lacking in the bubble tea department, Mother Pearl brings something new onto the scene as the first and only seller of vegan bubble tea, where all their drinks are made with homemade plant-based "mylk". "Mother" in their name represents their loyal devotion to Mother Nature, while "Pearl" is a nod to their signature handmade tapioca beverages. Here are some of the drinks to try:
Po Mylk Tea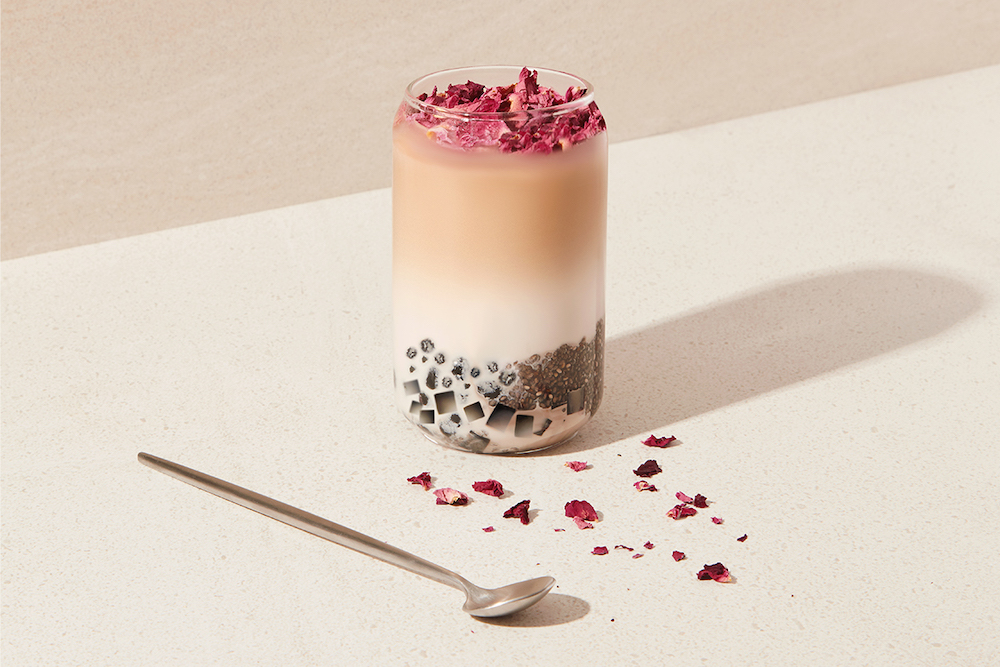 In Mother Pearl's take on the classic bubble tea, you'll find rose tea, instead of the usual plain black tea along with grass jelly. Known for its cooling abilities, it'll definitely come in handy during the sweaty months ahead.
Pot of Gold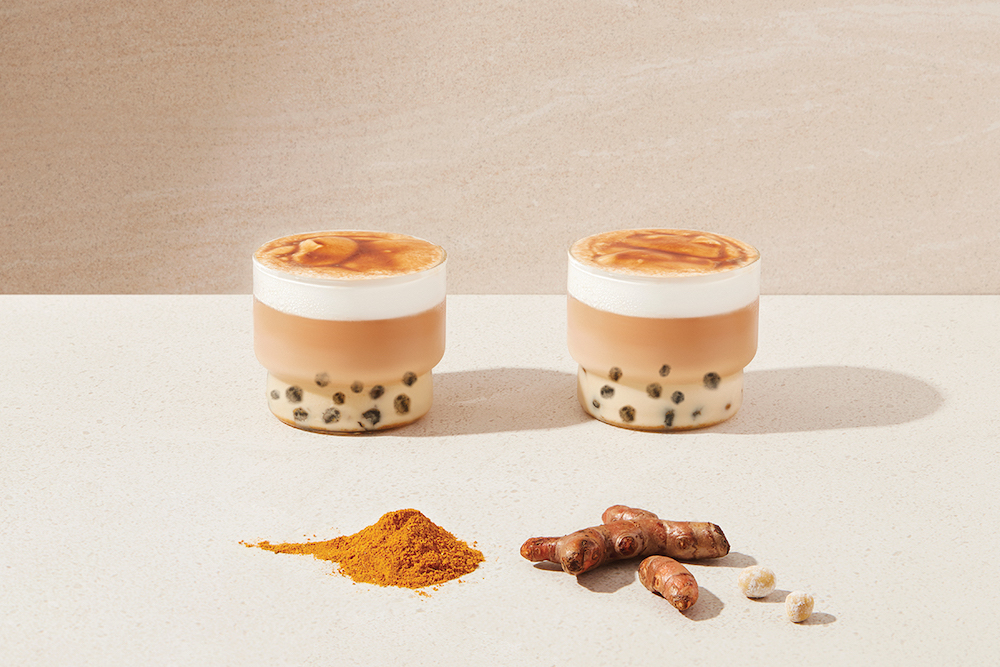 Made with Masala chai tea, turmeric spice blend and turmeric, this drink takes its flavour profile to the next level. As a potent anti-inflammatory and antioxidant agent, turmeric stands out as the star ingredient in this drink, achieving both flavour and health benefits.
True East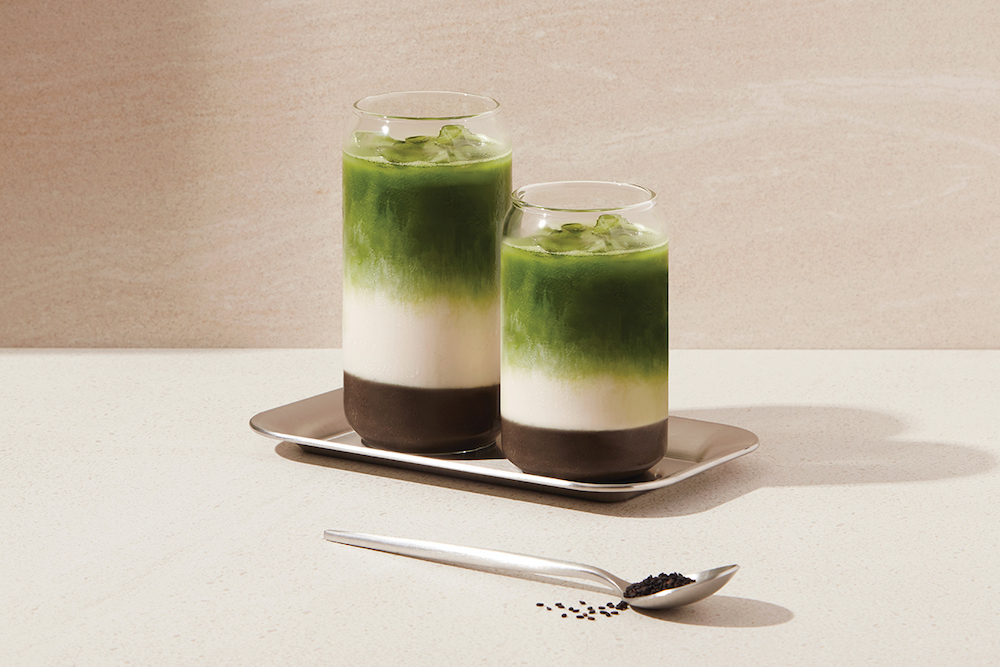 No bubble tea menu is complete without matcha (which is believed to defend against cancer) and Mother Pearl has accounted for this with their True East drink. With black sesame paste at the bottom and matcha on top, True East combines typical Asian flavours whilst looking like a treat.
Yuen Yeung 2.0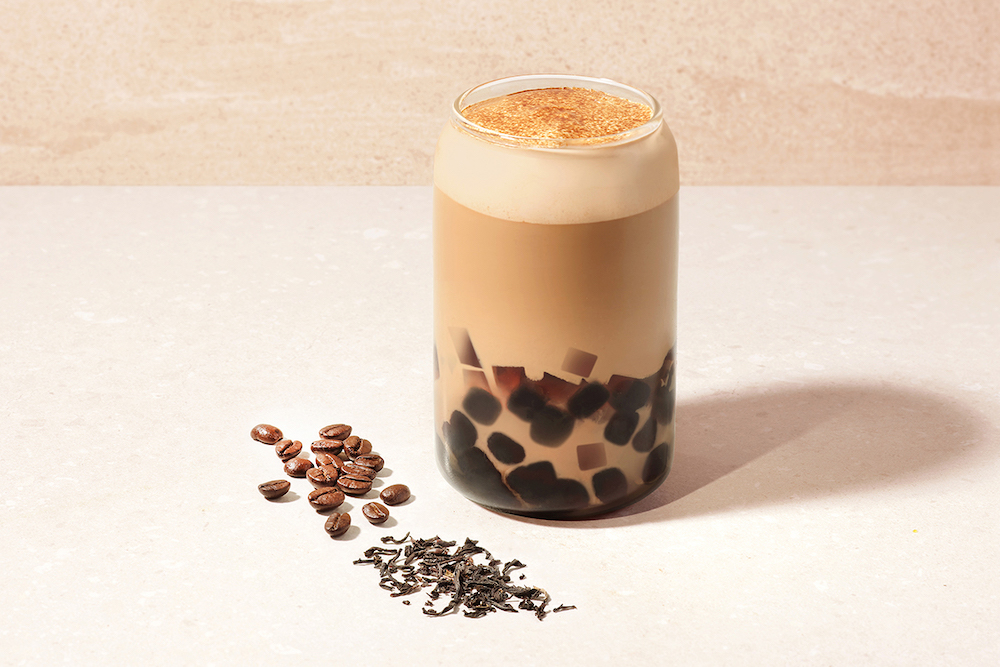 A play on the classic coffee and tea beverage that can be found everywhere in Hong Kong, Yuen Yeung 2.0 substitutes almond milk for dairy milk and tops it all off with a coffee rice froth. Sweetened with blackstrap molasses, this drink might just replace that afternoon cup of coffee as your caffeine kick.
Crush on Gold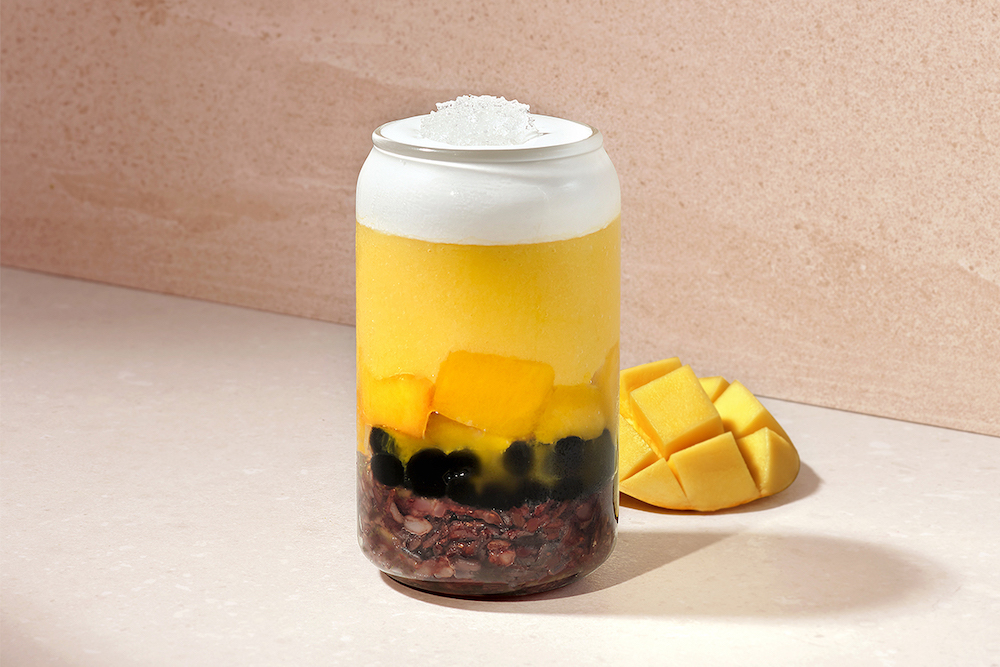 Containing freshly cut mango and purple sticky rice, Crush on Gold is reminiscent of a certain Thai dessert, but in the form of a drink. It also contains snow swallow, which is said to help make your skin radiant and smooth –refreshing for you and your skin.
Lychee Rose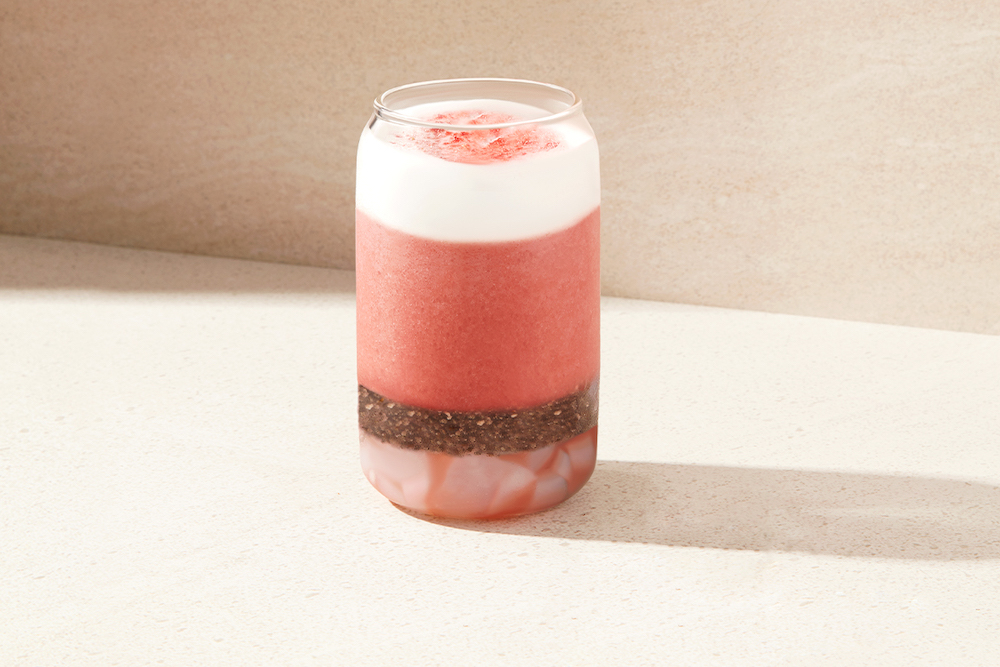 Another fruity drink from Mother Pearl is Lychee Rose. Made with strawberry and lychee, its sweetness is balanced by the Keemun rose tea. Plus, the nutrient-rich chia seeds in this drink ensure that you're still getting the "guilt-free" drink that Mother Pearl promised.  
Jasmine Pearl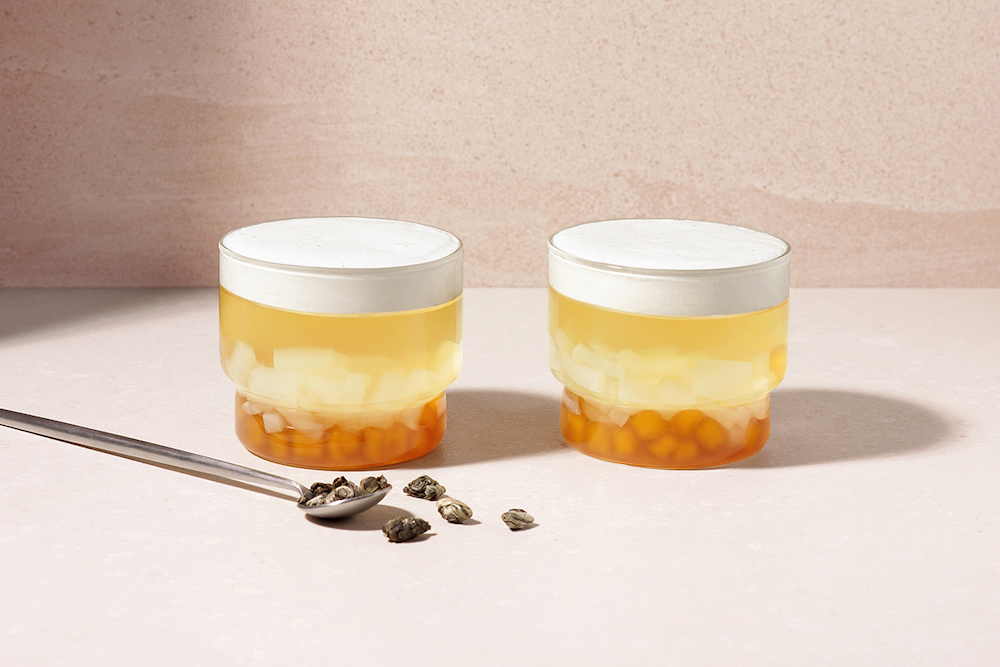 Another drink with turmeric, this time in the shape of luminous yellow pearls called turmeric tapioca, Jasmine Pearl is made with light jasmine tea and monkfruit sugar, a natural sweetener that caters to your sweet tooth and health at the same time.
Head over to Mother Pearl at The Upper House for some health-conscious bubble tea from now until 31 August 2021.
Mother Pearl Pop-Up, Level 6, The Upper House, Pacific Place, 88 Queensway; open daily from 11am – 7pm
See also: Baked Indulgence pops up at Harbour City with Grace Chan