#legendeats: The best dishes we ate in November
December 1, 2020
Whether you're looking for a quick bite for lunch hour or a formal dinner with family and friends, we've got you covered in our monthly #legendeats round-up of Hong Kong's tastiest dishes.
Smoke & Barrel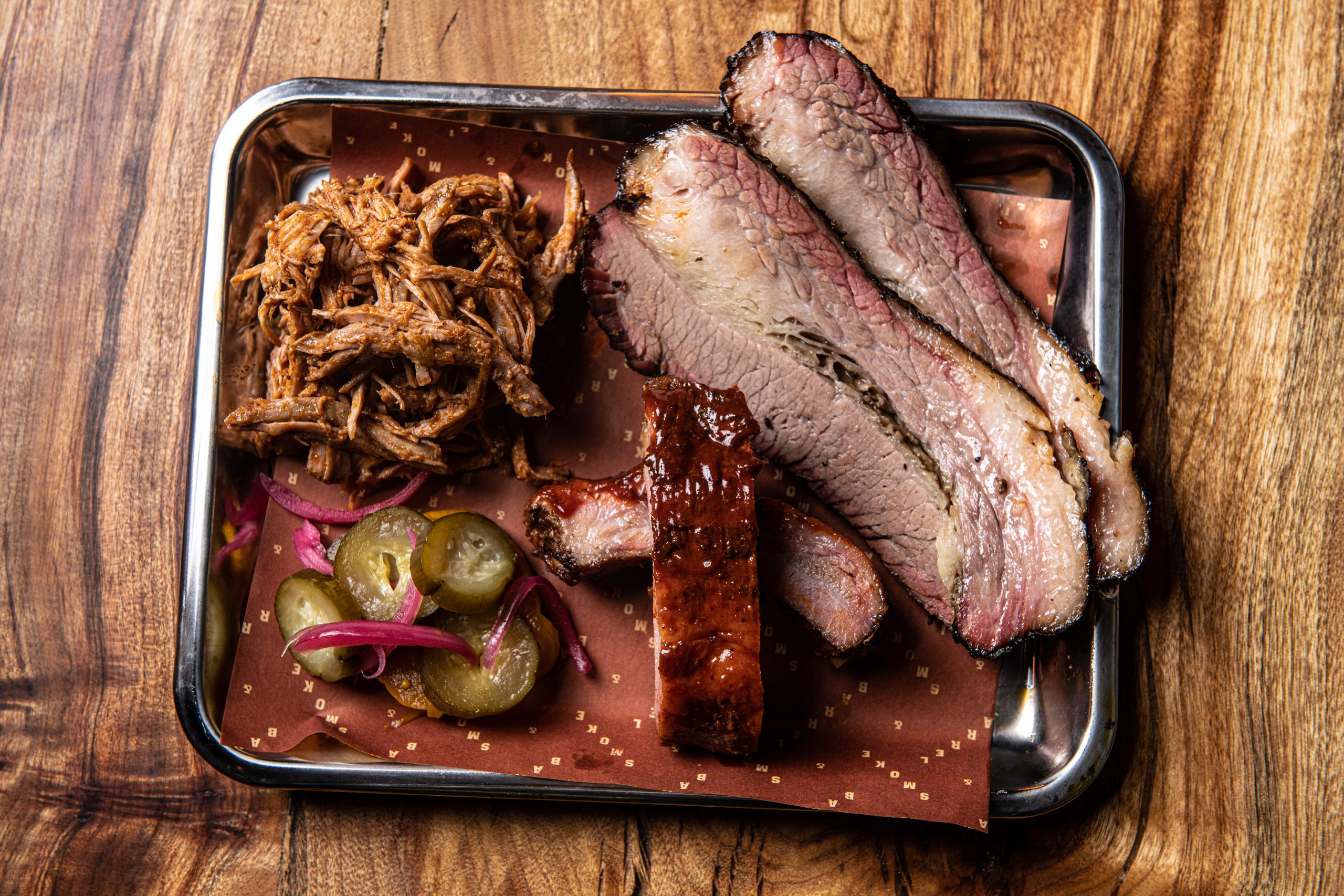 Opened in October, Smoke & Barrel is an authentic American smokehouse & barbecue restaurant in Hong Kong helmed by chef/co-owner Chris Grare and chef Christopher Tuthill. Our meal began with a family-sized platter with beef short rib, all American brisket, cider glazed baby back ribs, salt and pepper chicken, Carolina pulled pork and seasonal Smoke & Barrel sausages.
Every piece of hickory-smoked meat was seasoned perfectly and cooked to perfection, and came with three different sauces to pair with our meal. The first sauce was a sweet and tangy barbecue sauce, the second was a hot sauce that was their version of Frank's RedHot sauce, and the third, a Carolina-style sauce made with vinegar and mustard.
For the sides, we opted for the jalapeno cornbread made with lime and herb sour cream, plus Mac & Cheese made with shallot dust, mozzarella and British cheddar. To top it all off, dessert was a soft-serve with bourbon caramel, roasted macadamia nuts and their "Almost" Key Lime Pie. –Austin Miao (AM), Digital Marketing Manager
Smoke & Barrel, 32 Wyndham Street, Central, Hong Kong, smokeandbarrelhk.com
Chachawan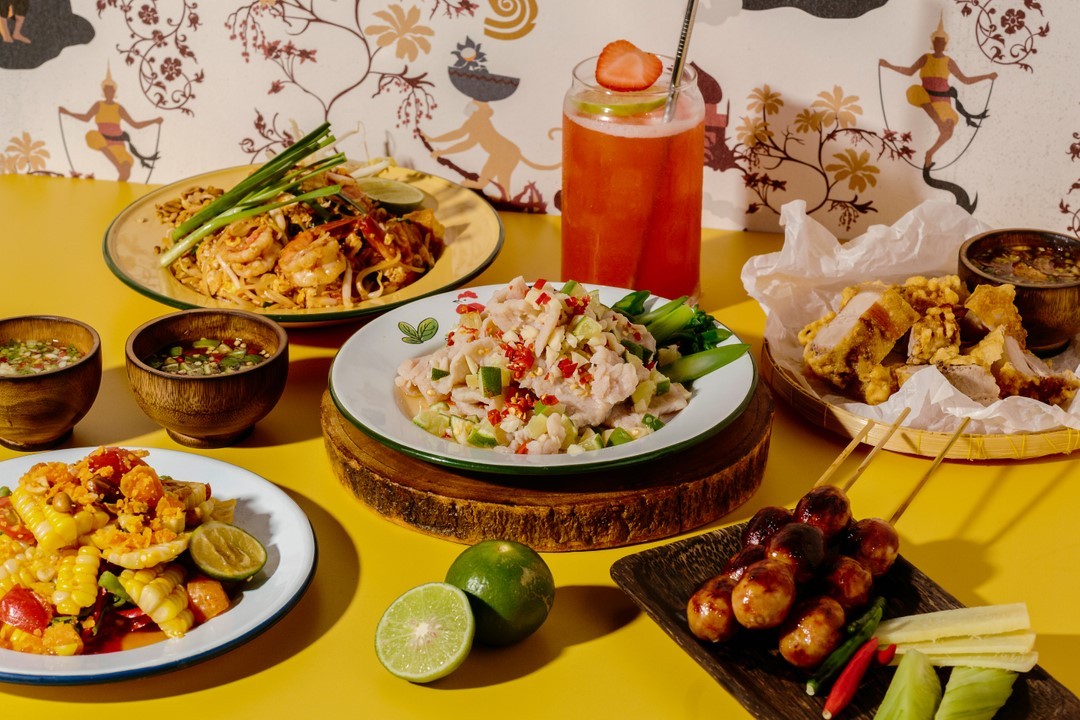 Chachawan recently re-opened in October with a revamped look and menu. Helmed by chefs Chang and Narisara Somboon, who have been with the restaurant since day one, Chachawan's new menu features an explosion of flavours, from sour to spicy and everything in between.
We started off with appetisers including Som Dtum Kao Pod (corn salad with salted egg, cherry tomatoes, chilli, garlic, sweet and sour tamarind dressing) and Moo Manaw (spicy pork with lime salad, fresh chilli, kale, garlic & mint). Next, for the mains, we enjoyed the Pla Phao Glua, which was a salt-crusted whole sea bass stuffed with lemongrass, pandan and lime leaf, cooked over a fire and served with chilli dipping sauce. For dessert, the Thai Tea Bingsu of shaved Thai milk tea ice topped with tapioca pearls was a real treat. –AM
Chachawan, 206 Hollywood Road, Sheung Wan, +852 2549 0020, chachawan.hk
Sugar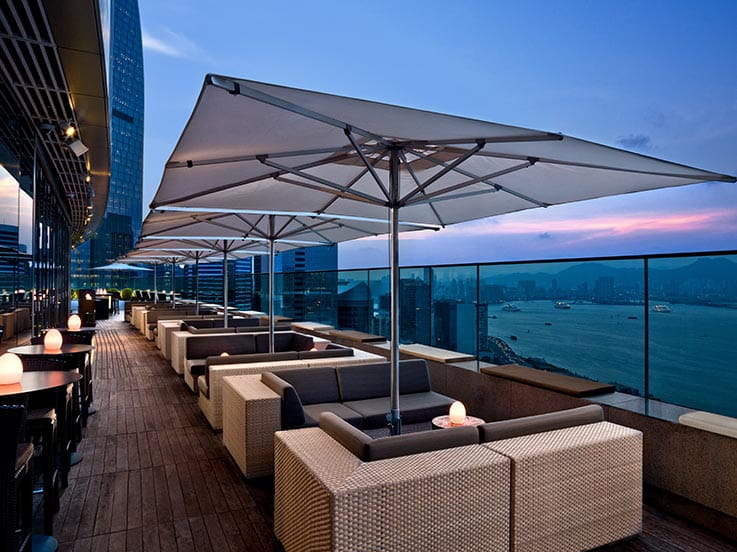 Located on the 32nd floor with panoramic views of Victoria Harbour, Sugar is the ideal place for a sundowner or nightcap. Bartender, Echo, wowed us with her unique creations, inspired by the sights, sounds and smells of old Hong Kong. One of our faves was the Yeung Zi Gum Lo, which was made with Malibu and pomelo-infused cachaca and served in a traditional blue and white bowl.
Haam Yu, inspired by the meat and fish drying on the streets of old Hong Kong, may not sound particularly appealing at first, but the potent blend of Tanqueray gin, Gosling dark rum, apple cider plum syrup, bitters and mint pack a punch reminiscent of the pungent days of the past. For those who have a sweet tooth, don't miss the Milk Rabbit, made with Hennessy V.S.O.P., apricot, mint and rabbit candy reduction. –Natasha Gillespie-Wong, Associate Editor
Sugar, East Hotel, 29 Tai Koo Shing Road, shangri-la.com
Kyoto Joe's Hokkaido Brunch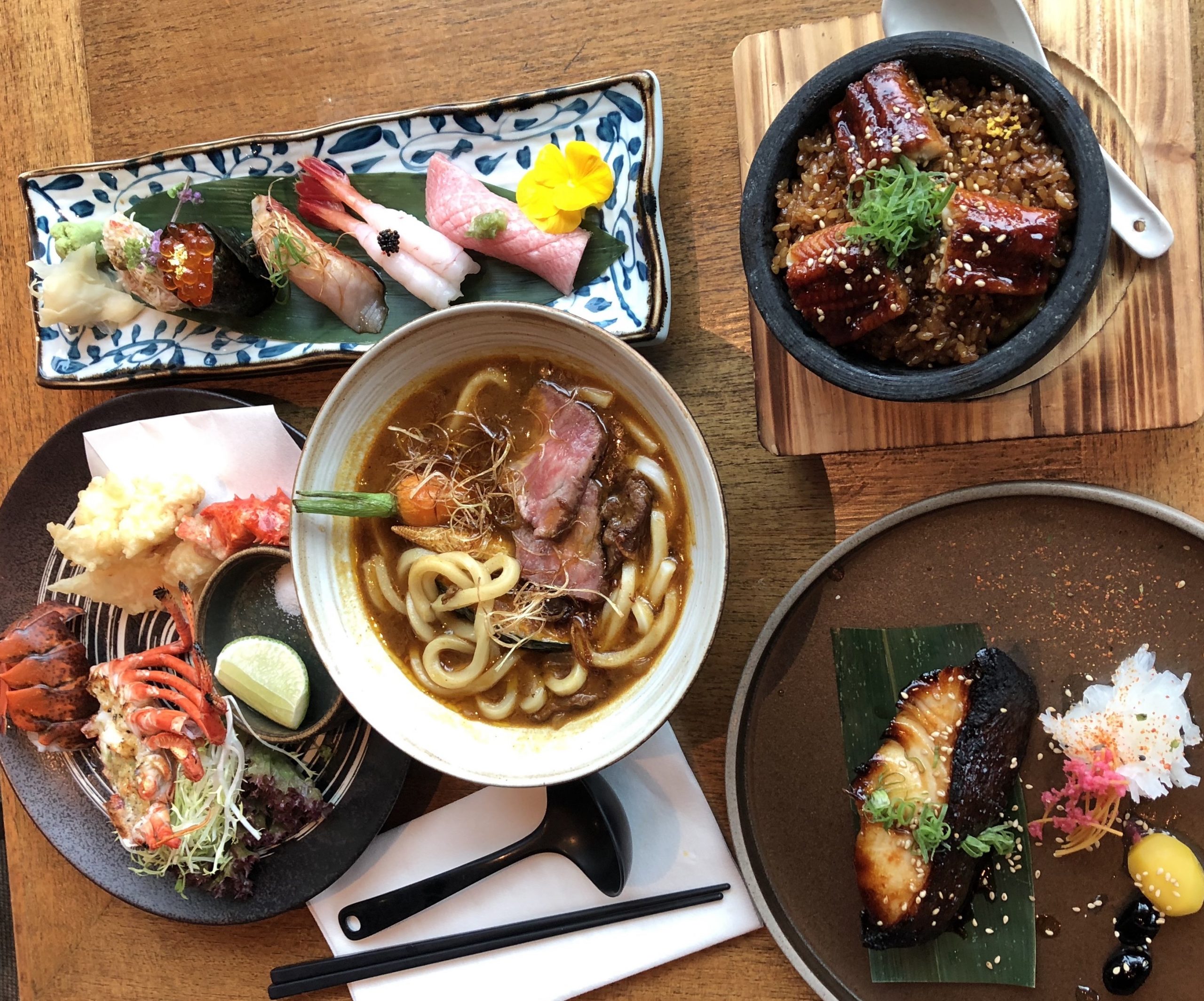 Kyoto Joe has introduced a new semi-buffet that's heaven for seafood lovers. With a relaxed atmosphere, you'll feel right at home (if your home had jet-fresh sushi and sashimi flown in from Hokkaido, that is). From Toro sashimi and uni steamed egg to sous vide abalone…the list goes on and on. One of our favourite dishes was the salmon tartare in lettuce leaf and miso scallop with fried tofu, while the robatayaki grill boasts A4 Wagyu from Saga, pork from Miyazaki, Hanamidori chicken from Kyushu and more. Don't miss the super sweet corn-on-the-cob and mini sweet potatoes to go with your meatier options. Also, be sure to save enough space for the mains, including the miso black cod, seafood hot pot, unagi fried rice, and grilled lobster with truffle sauce. –NGW
Kyoto Joe, 23/F California Tower, 30-36 D'Aguilar St, Central, kyotojoe.com
Duckee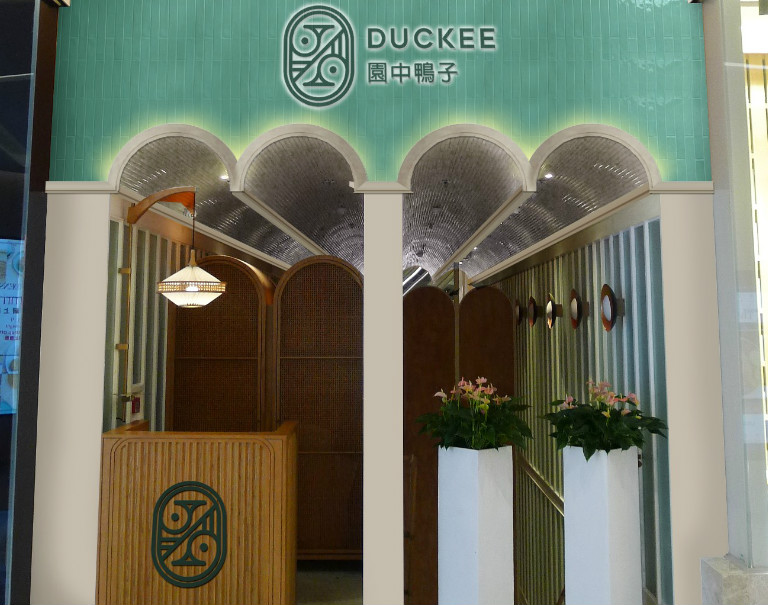 Taking the former spot of John Anthony at Lee Gardens 3, Duckee has reimagined old school Beijing food for a modern audience. Catering to 'flexitarians', Duckee's 'yin-yang' menu features both meat and plant-based options.
On our visit, we were presented with an array of starters, most notably the yin-yang xiao long bao. These iconic dumplings have been tweaked so that half are made with Omnipork and marked with a vibrant red dumpling skin. The star of the show though, was definitely the Peking duck. Presented alongside condiments and pancakes, the tender duck melted in our mouths. The plant-based version of this dish was equally appetising. Wrapped with pineapple and deep-fried beancurd for that added crunch, the vegetarian Peking 'duck' packs the same punch as the real deal. –NGW

Duckee, Lee Garden Three, Hysan Ave, Causeway Bay, sevenrooms.com