Cover story: Allan Banford, on conquering the crypto world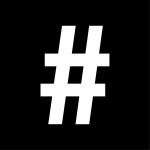 By: Tama Lung
March 1, 2022
Allan Banford, the man behind this month's NFT covers, knows more than most about navigating the wild world of digital art. The Billionaire Crypto Artist talks to Tama Lung about his creative evolution and the evolving nature of the industry itself
It seems like every day, you meet some newly minted crypto millionaire or hear whispers of some outrageously priced NFT. But it's not every day you meet the Billionaire Crypto Artist, a man whose painting The Lonely Star sold in 2013 for 25,000 Bitcoin or the equivalent of nearly US$1.1 billion today.
"I didn't keep the whole amount from that sale, but it actually gave me the foundation to develop a portfolio that exceeds a 1 billion investment in cryptocurrencies," says Allan Banford, a multidisciplinary artist born in London, grew up in South America and now calls Hong Kong home. "But it's in cryptocurrency, you know? If you take it out and do billionaire stuff like buying a plane, you never see that money again. So it's a very tricky conflict of interest.
"Still, it's been great because I get a lot of attention from it. People ask me if it's a gimmick, but it's not like that because my artwork sold in 2013 and from there, I managed to get into Altcoin and Ethereum at a very good price. And if somebody buys digital art or NFTs or we have a conversation about cryptocurrency, I have the full experience and knowledge to support the [Billionaire Crypto Artist] title."
Banford has in fact ventured into the NFT space in recent years, as evidenced by the six different NFT covers he produced for this issue of #legend, but his portfolio is far more diverse than your typical crypto artist. After drawing and painting "endlessly everywhere and on everything" as a child, he became interested in graphic design and technology as a teenager.
While learning programmes like Photoshop and Illustrator, Banford also began writing, mixing and producing electronic music. Soon he was an in-demand DJ known for developing the unique sounds of Electro Techno and experimental Electronica. He also founded his own label, Evolved Records, for established artists interested in experimenting with new genres.
But Banford didn't stop there. Next, he set up his own marketing firm in London, doing everything from the briefs and branding to design work himself. After two years, he sold the accounts and turned his attention to fine art and eventually digital art. "Everything that you can see from me is done by me: my website, my documents, my art. So that was the foundation, basically, for moving to digital," Banford explains.
"I even used to design the covers for my records. I designed the vinyl and everything related to the release of the electronic music, even sometimes flyers for the festivals. So I have some kind of foundation from the past. It wasn't just like, 'Alright, everybody's doing digital and I'll just move to digital as well.' I really had the base."
That base includes Banford's signature "Laceration" technique, in which he takes a subject and deconstructs it "to the extent that the meaning is shape-shifted, creating an abstract interpretation that challenges perception and perspective. The creations capture movements, emotions, portraits and figures, revealing an inseparable relationship between dimension and space and producing unique multi-layered artworks".
Another category of work, in this case, mixed media on wood, that has come to define Banford as an artist is his Equine series that was created after a meeting with the Senior Racing Advisor of the Hong Kong Jockey Club's Racing Club in 2017. Banford, who was in town for Art Basel, was invited to show his work at the next Longines Masters equestrian event.
"They said, 'Oh, it would be great if you have some horses to show.' I was like, 'Of course, no problem' but I had never done horses before. So I went back to my studio and did two horses. They said, 'This is amazing.' So I did 10 for the Longines Masters in 2018 and they sold out on opening night. Then I did a second series of horses for the Racing Club and after that I thought, 'Wow, this is very interesting. I want to stay [in Hong Kong].'"
During the second show, Banford was approached by a Shanghai-based gallery that wanted to represent him in Asia. That led to a series inspired by Chinese calligraphy, his move to Hong Kong and the transition to digital art – a natural progression in Banford's pursuit of "perpetual creative evolution" – with the limited-edition release of his first NFT on the Ethereum-based platform Rarible in 2020.
"Some people just like to paint and that's amazing. They do very well and they don't need to do anything else," he says. "In my case, I paint and then I have a lot of free time. I can't say I'm creative because I do one painting. So that's why I do music, different projects, collaborations with brands. And now I'm very busy creating these programmes that give you another perspective of art."
Also see: The brave new world of NFT
Most of Banford's digital artworks are created by codes and programmes he's developed himself. "The #legend NFT covers are 100 per cent mathematically perfect digital artworks from the art series Digitalism created by an algorithm I've developed that decodes characters or number combinations into 20 million-pixel colour sequences depicted on a rectangle or square format," he explains. "Every single artwork is unique and it can only be recalled by typing the same original combination in the system, making every single one a one-of-a-kind."
In addition to his Digitalism series, Banford has launched a Year of the Tiger NFT collection on OpenSea and mints daily NFTs on Crypto.com. He sees NFTs – or what he describes as "a sandwich with cryptocurrency as the bread and whatever you want as the filling" – as an opportunity for anyone to become an artist, thereby disrupting the industry and eliminating barriers between creators and consumers. Whereas some people are posting selfies and calling them NFTs, there are others like Banford who are taking the time to create intricate works of art complete with rendering, animation and entire environments to support them.
"Although the NFT market platforms are making most of it, it's clear that art has evolved very quickly in the digital era, making this new alternative a new chapter that challenges creativity and motivates investment," he says. To that end, Banford has been staying up late every night to develop what he's calling an Artiverse, or "art metaverse", using virtual reality and real-life experiences to allow members to be part of the artworks and push creativity and interaction to new levels.
"I'm developing some 3D renderings and animations to create the NFTs in a way that they move like a real object. I want people to be able to move around the artworks like they're in an actual gallery," he says. "In some of the artworks, you can actually go inside. So you kind of step into the frame and then you're walking inside the artwork. Because my paintings use the 'Laceration' technique, there are different layers. These layers are in two dimensions, but when you manage to see them in three dimensions, you can jump through every layer. That's the plan. It sounds great, but it's very, very difficult."
All of this traces back to Banford's deliberate and continually evolving approach to deconstructing the world around him and recreating it in multi-layered textured artworks. "That's why it's important to emphasise, in my case, where I'm coming from – the fine arts, the proper education (including a BFA and MFA in Fine Arts and a Harvard edX certificate), the exhibitions, the kind of reassurance from Asia, from Europe, from America. Because that's actually what supports an evolution into digital art," he says.
"I'm trying to tell people that if you're going to do something, do it right. Because when it comes to your legacy, if you want to somehow prove that you've been here, it's better to prove it in a good way and leave nice things instead of, you know, mediocrity. Art is the abbreviation of the word 'artificial' and therefore is not natural. It has to be made and that principle makes it the most important self-expression of us as species."
Banford's physical artworks can be viewed and purchased by appointment only through allanbanford.com. His NFT artworks are listed on most reputable NFT markets.
#legend's 6th Anniversary NFT artworks are available on OpenSea starting 1 March.
Join #legend on Discord
CREDITS
Creative concept and production / #legend
Photographer / Until Chan
Styling / Zaneta Cheng
Makeup / Sapphire Shen
Hair / Match Tong
Also see: Fashion cover: Louise Wong and Sheldon Lo on growing together