Lee Broom brings storytelling to furniture and lighting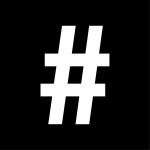 By: #legend
March 31, 2023
British designer Lee Broom has opted for complete freedom by creating sculptural and dramatic furniture and lighting under his namesake label rather than trying to fit into another brand's aesthetic. He talks to Dionne Bel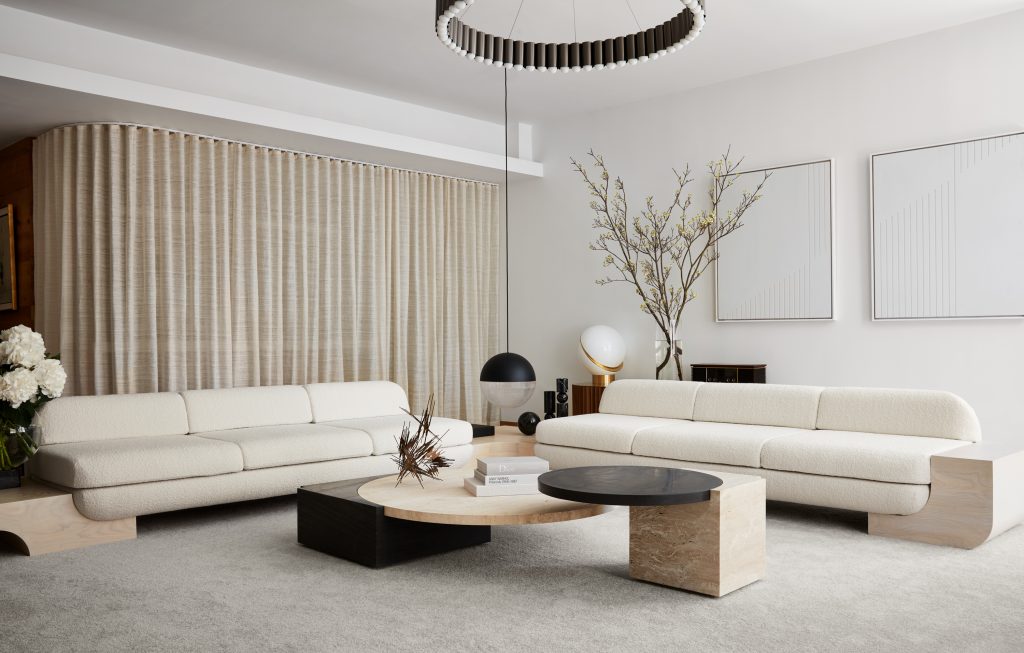 A storyteller who designs emotionally to create immersive experiences that speak of his background in theatre and fashion, Birmingham-born designer Lee Broom started as a child actor on TV and at the Royal Shakespeare Company before interning under Vivienne Westwood and studying fashion at the prestigious Central Saint Martins in London.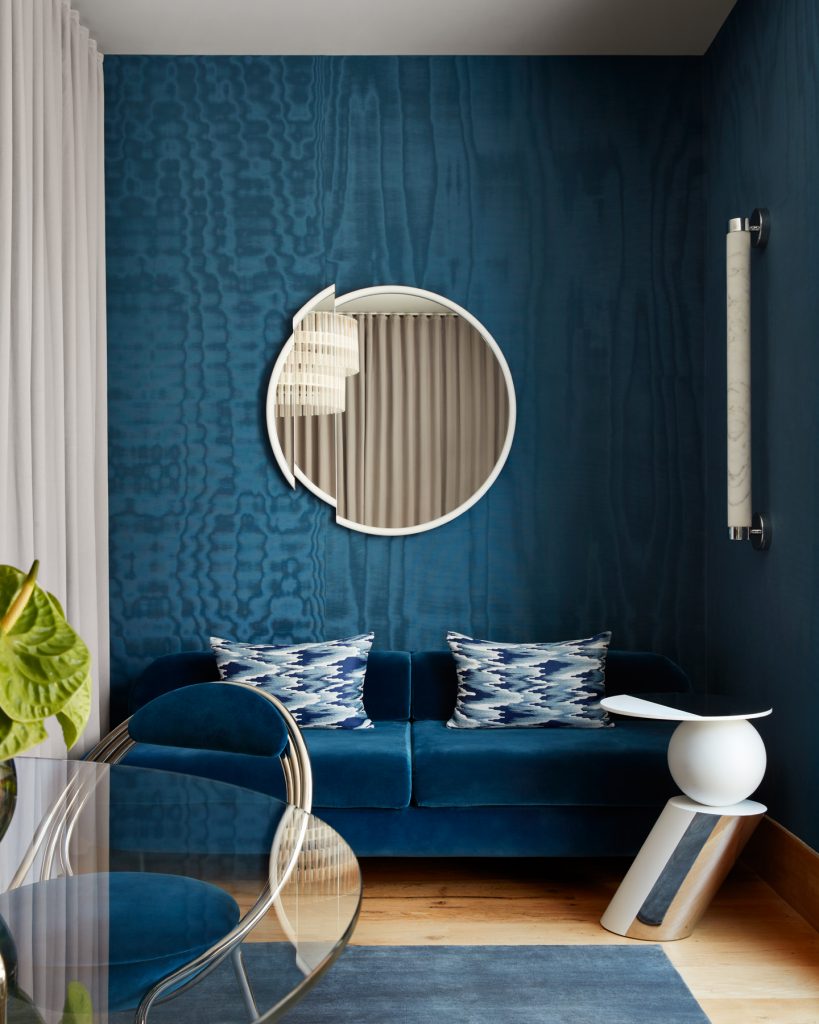 With an artist for a father and parents in the printing business, he learned how to draw from a young age and a career in design came naturally. Having successfully offered decor advice to bar and restaurant owners as a side job during his final years of university, he set up Makilee Design with a classmate, Maki Aoki, after graduation, imagining interiors for bars, clubs and restaurants across London. When Aoki returned to Japan, Broom launched his own furniture collection of antiques contoured with neon lighting.
Since founding his own company in 2007, Broom has created over 100 original pieces of furniture, lighting and accessories championing traditional British craftsmanship. Having an independent streak, he wished to work for himself rather than for another brand from the beginning. Unlike other designers who collaborate with different big-name furniture manufacturers – common practice in the industry – the designer-entrepreneur assembles most of his made-in-the-UK creations at the Lee Broom factory in East London and sells them under his eponymous label, while occasionally partnering with brands in varying sectors such as Rémy Martin, Wedgwood or Christian Louboutin.
Globally renowned for his geometrical lighting fixtures, he hadn't worked on interiors for several years – focused instead on creating objects and furniture – until the design of his own 3,000sqft home in New York in 2021 in a sustainably-restored 19th-century edifice. The penthouse duplex apartment in Tribeca serves as a showcase for his own products, offering guests a glimpse of his vision of furniture and lighting in a residential setting.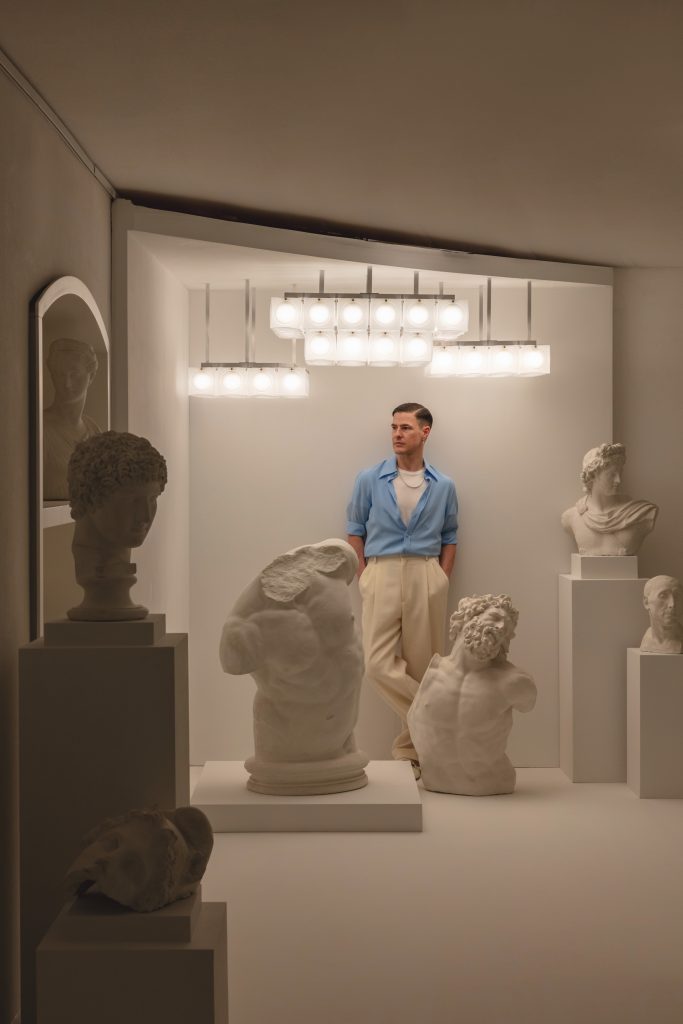 How do your interests in theatre and fashion inform your work today?
My theatre background has had a subconscious influence on my work, especially when it comes to our exhibitions – I like to create an engaging and memorable experience for people. I have also always had an interest in fashion, even though I'm no longer in that industry. I like looking at what people are wearing and keeping up with new shows and collections, all of which inspired my product design.
What did you learn from Vivienne Westwood?
Vivienne Westwood was hugely influential and told me to always do my own thing, which is a sentiment I have tried to stick to throughout my career. She also showed me how she was influenced by tailoring and pattern cutting from centuries past, and how we can learn from techniques of the past and make them relevant for the modern day. I'll always be incredibly grateful for the opportunity she gave me.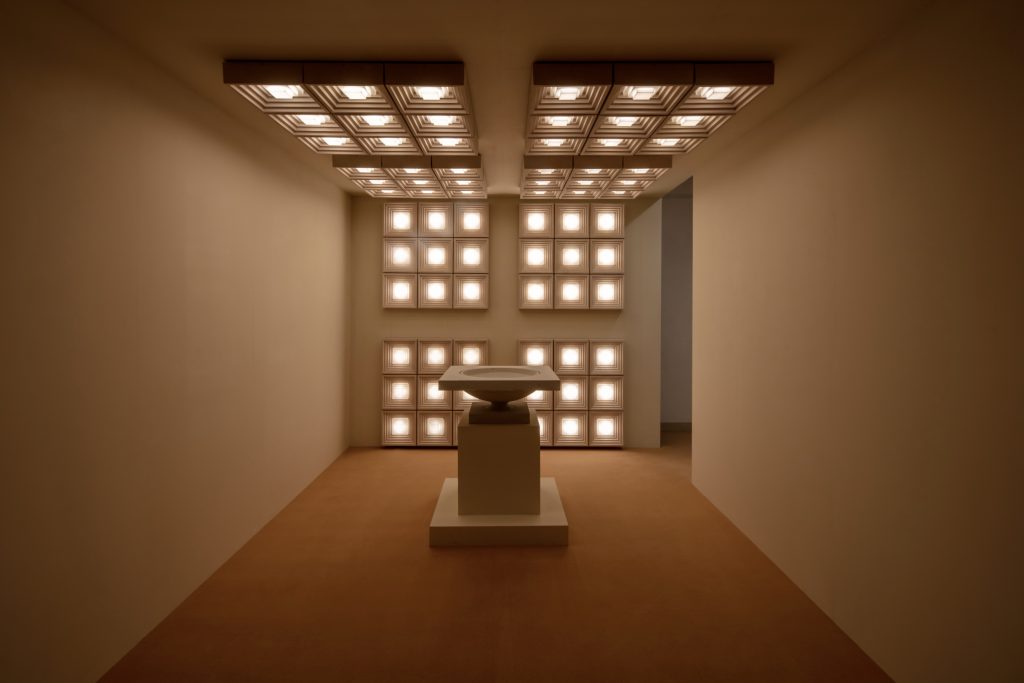 After partnering with Maki Aoki, you founded your own design studio in 2007. What was your path to success like?
My first major design project came along just after graduating. Maki and I were commissioned in 2000 to work on a nine-month project to design what would become the London bar Nylon. The project was nominated for the Evening Standard Bar of the Year Award, and we founded our interior design practice, Makilee Design, shortly after this. After four very successful years, Maki moved back to Japan, and that's whenI decided to launch a furniture and lighting brand under my own name.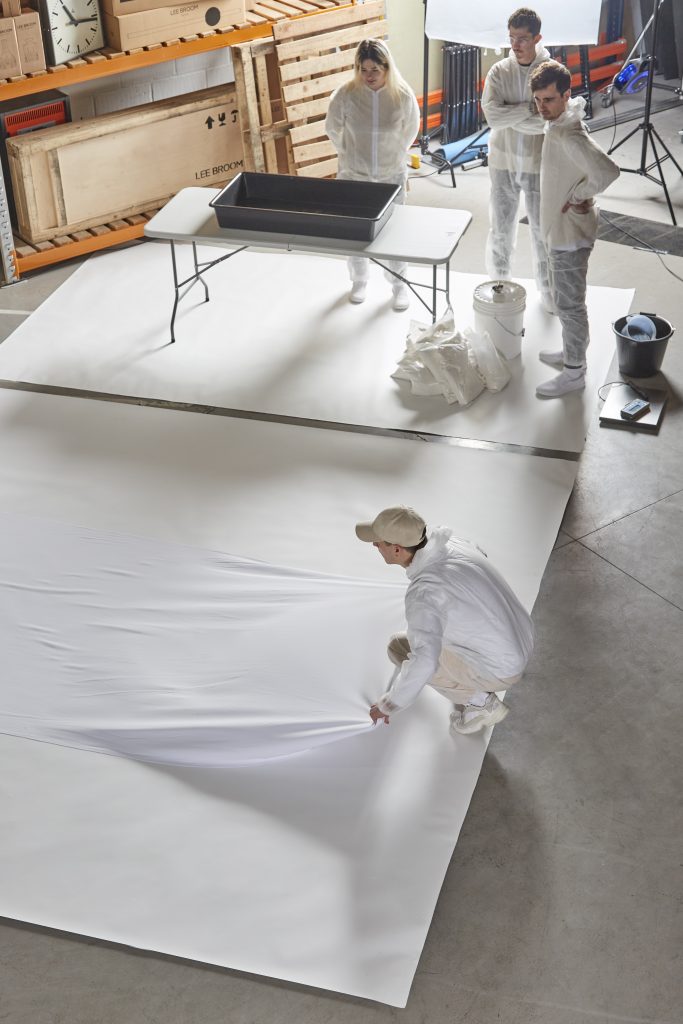 How would you describe yourself as a designer, your design language and approach, your sources of inspiration and what do you hope to achieve at the end of the day?
I'm constantly inspired by everything around me, from fashion and design to history and art. I also love to travel, and think that gaining a wider world view and experiencing different cultures is a great source of inspiration. My designs combine craft, heritage and modernity. I think they are at the same time unique and also familiar; I reinterpret classic styles and traditional materials in new and contemporary ways, always with an unexpected edge. I design for longevity. I don't follow trends; I design pieces that I hope people will love and live with for a lifetime. I think it's important and a responsibility as a designer to ensure that we do so.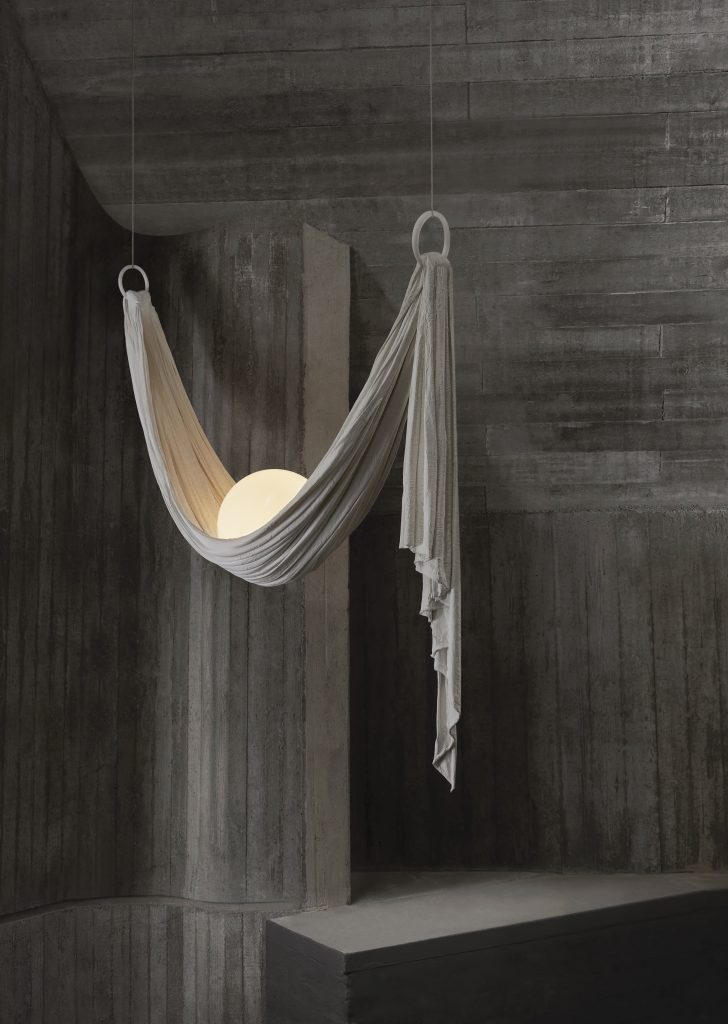 Tell me about your creative process each time you take on a new design project. How do you start and what aspect do you start with?
My design process always begins with lots of sketching and collating inspirational images. I'm never without my sketchbook and have a library of designs that I develop later with my design and production teams. Every aspect and development stage of creating a product gives me the opportunity to evolve. We're always experimenting with new materials and new styles in the studio, which also makes it exciting for people who like my work – they never know what to expect next.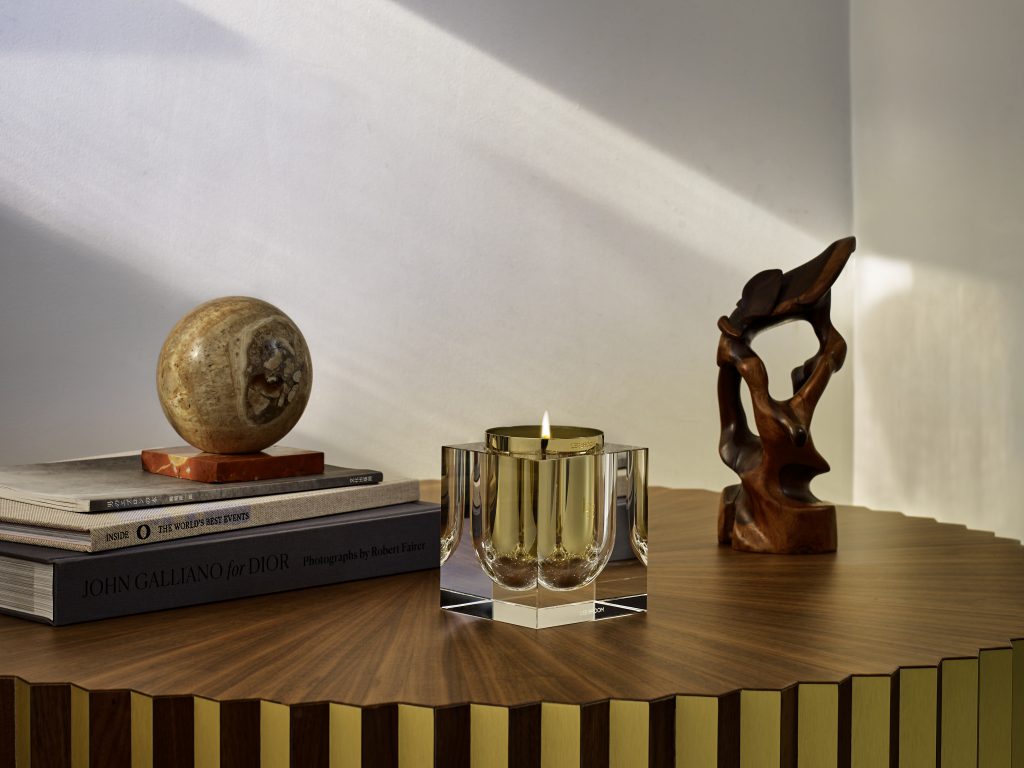 What do you like about British traditional crafts and working closely with artisans in the making of your furniture?
There are still some wonderful traditional craftspeople working in specialist fields. As a designer, it gives me great pleasure to think that by working with these artisans, I'm helping preserve their skills and knowledge. I think it's important for designers at some point in their careers to collaborate with craftspeople, as this type of handmade manufacturing gives you the fundamentals of making.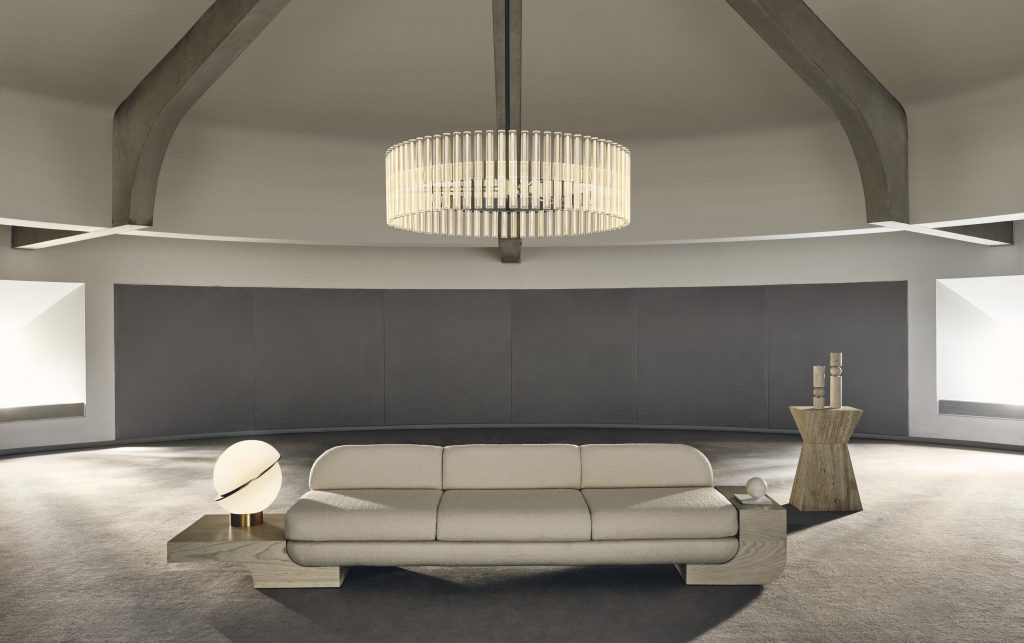 Photos from Lee Broom
Also see: ONE STANLEY: The spot for luxury living