Amoma Hiroo: The ultimate Japanese urban sanctuary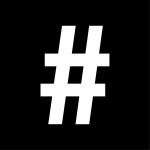 By: Ilana Jacobs
August 4, 2021
After decades specialising in retail spaces, acclaimed interior designer Masamichi Katayama and his firm Wonderwall have teamed up with Hong Kong luxury property developer Fuin to create the ultimate Japanese urban sanctuary. He gives Ilana Jacobs an inside look at the design process for Amoma Hiroo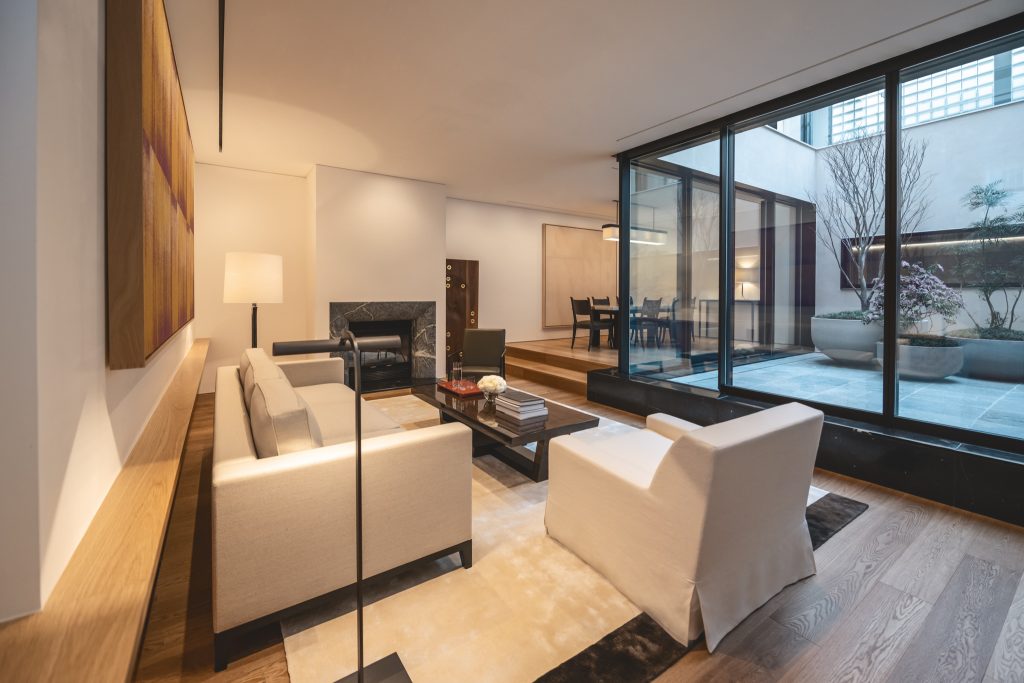 Since the early '90s, Masamichi Katayama has worked with big-name brands like A Bathing Ape, Nike and Uniqlo, designing retail outlets and concept stores all over the world. In 2000, he founded the interior design agency Wonderwall, quickly expanding his influence in modern interior design with over 200 projects completed to date. Katayama has gained a reputation for beautiful commercial designs and an ability to create the perfect space for any purpose. Now, he's dipping his toes into the residential world with the sophisticated new Amoma Hiroo development in one of Tokyo's most upscale neighbourhoods.
"Residential design is very personal. In other words, the design that the client wants is the best answer," he says. "I rarely do residential design because there are times when providing what I think is a good design is not the best answer. When I met Fuin, a client with a deep understanding of design, I was intrigued by the idea of designing and then selling the residences. Luxury residences often follow a set format in terms of material selection and design, but that's not the case with the ones I have in mind. It was great to meet a client who shared this way of thinking."
Amoma Hiroo comprises seven private residences hidden away behind monumental concrete walls. Each two-storey property features intimate, defined spaces that open onto one another in organic succession, with amenities that include an internal courtyard garden, customisable Bulthaup kitchen, and 500-bottle wine cellar and tasting room. Also on site are a communal garden, fitness centre and concierge team that can arrange private chefs, personal trainers and maid services.
Tasked with defining and enhancing the interior spaces, Wonderwall focused on minimising unnecessary decoration while still paying close attention to every surface and feature. "One of the Japanese aesthetic senses is the beauty of the fusion between design and function. I was conscious of eliminating decorative design in favour of an application that does not feel like a design," Katayama explains.
"Therefore, we've taken countless steps to erase the details that are not beautiful. This is a space that is only possible because of the attention to delicate details. Therefore, it is the opposite approach from saying, 'Look at this detail.'"
Nevertheless, the details at Amoma Hiroo manage to stand out. "We used Japanese plaster for the walls, processed black marble for the entrance, hand-woven rattan for the storage doors, imported soapstone from Brazil for the fireplace, and a custom-sized bathtub made of cypress for the master bedroom," Katayama says.
"Many of the items have been crafted by artisans and Japanese craftsmanship has been elaborated upon. In addition, furniture is usually arranged by the residents but here Fuin has specified the use of Liaigre furniture. While enjoying the high level of elegance [the French luxury furniture brand] brought to the space, we were able to concentrate on building the purity of the space itself, and it was as if the last puzzle piece of the space fit together perfectly."
With the power trio of Fuin, Wonderwall and Liaigre working on the project, it's no wonder that the residences turned out so enchanting. However, blending modern Japanese aesthetics with luxury living proved difficult at first. "The biggest challenge was to find a starting point to build the concept without knowing the end user. I've been greatly influenced by Western design, but the location for this project was Japan," Katayama says.
"So I thought of using West and East as the theme. The German architect Bruno Taut once praised the Katsura Rikyu, a 17th-century Imperial villa, saying, 'It's so beautiful it makes me want to cry.' The West and the East have been jealous of each other's aesthetic sense and long influenced each other. Based on the premise that the people who will live here will be of various nationalities and professions, I aimed to create a universal and fresh space that blends international modernism with traditional Japanese aesthetics."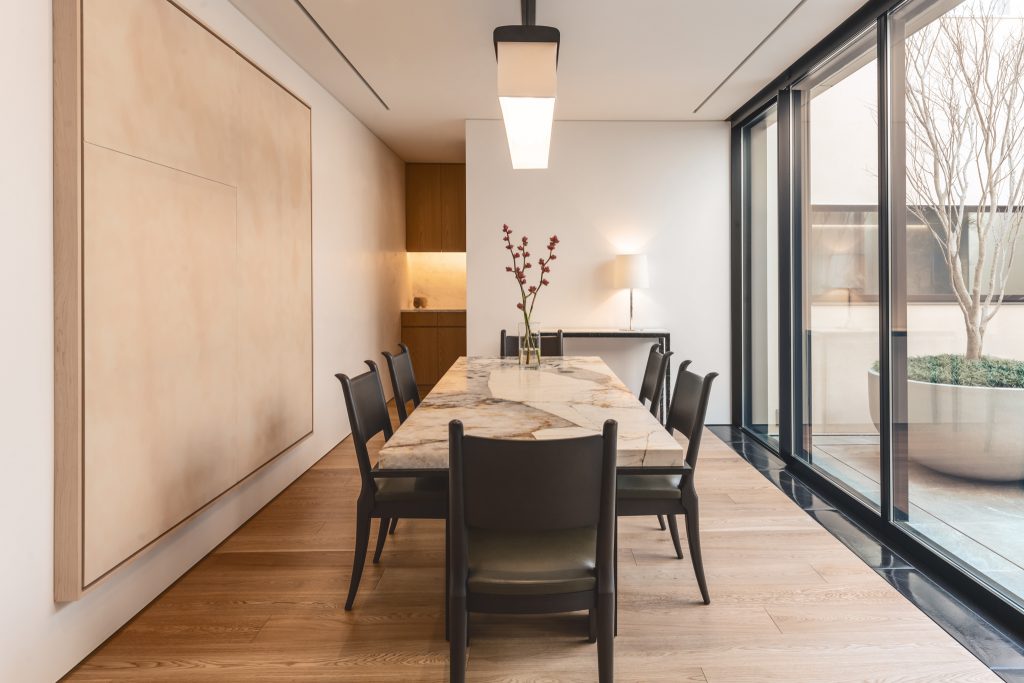 For Katayama, that meant forgoing the frills that most associate with high-end design. "We decided to propose an anonymous living space with the concept of luxury infused in the design, rather than design it in a more extravagant manner in the traditional sense of luxury."
This concept of an unspoken style wends its way through his idea of Japanese design as well. "When you think of Japanese design, you often think of using materials that are representative of Japan. However, in reality, my idea of Japanese design is about attention to detail, a sense of discretion and a way of thinking that takes nature into account," he says. "It's expressed in the parts that cannot be visualised as expression, and it can also be said that it's not expressed. I'm not conscious of Japanese design in the selection of materials or the details."
However, for Amoma, Katayama diverged to more tangible, visible notes of Japan. "This was a good opportunity for me to take a fresh look at the Japanese sense of beauty from a global perspective, which we often have taken for granted as Japanese," he explains.
"It was important to combine the Japanese sense of beauty with the global sense of beauty and, as a final stop, to refine with fresh eyes the kind of goodness that the Japanese people feel. So, to be honest, I don't think that Japanese design is at the centre of this design."
This natural "goodness" permeates the space, or so Katayama hopes. Asked what he would want a resident to feel as they enter Amoma Hiroo, he says, "Since it's neither a store nor a public space, I thought it was very important to have a certain sense of déjà vu, or a sense of having come home."
Fuin's showroom at Pacific Place offers examples of the Amoma Hiroo residences as well as future Atami and Kyoto locations; arrange a private viewing here