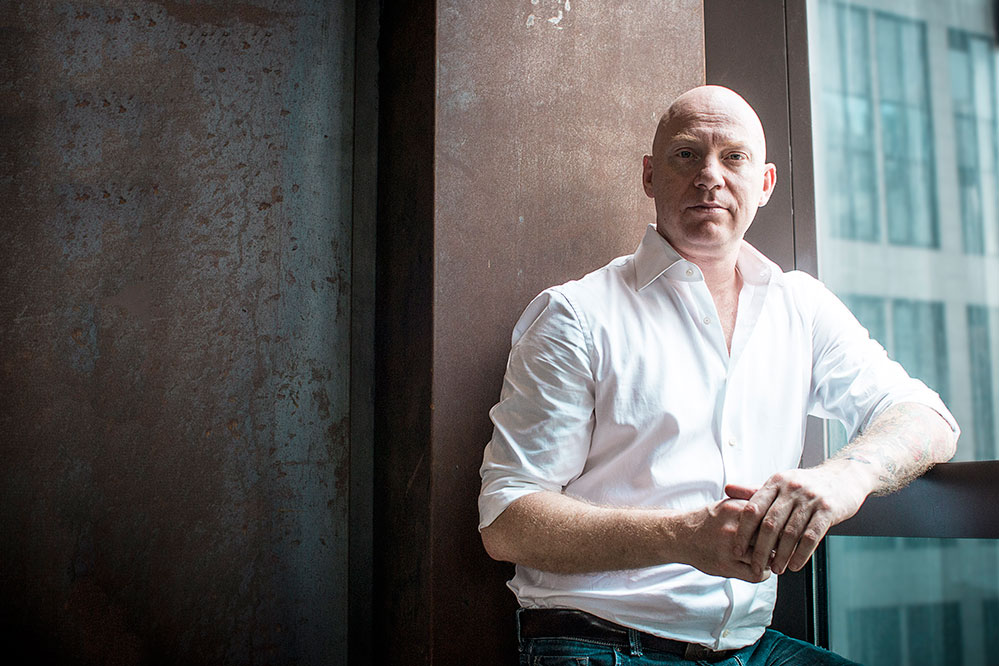 Internationally renowned chef and restaurateur David Laris is always on the lookout for gaps to fill in the market. A tall and imposing man, he established Laris at Three on the Bund in Shanghai when such fine dining concepts were non-existent and opened Le Sheng, his Shanghainese restaurant in Shanghai which went on to win awards. In Hong Kong, he established Porterhouse to elevate and bring new life to a tired steakhouse scene.
With five renowned restaurants under his belt and more ongoing projects that we can count, Laris tells #legend, in his own words, what makes Porterhouse different from the rest.
Why did you open Porterhouse in Hong Kong?
I felt that Hong Kong needed a more contemporary steakhouse. There's a few traditional steakhouses, very much old-school, but what was missing was a more dynamic steakhouse that was still respected and celebrated, with a great presence. I wanted to bring a lightness in the design and a freshness in the approach, a sexier steakhouse, you might say.
How is Porterhouse different from other steakhouses?
We started out trying not to be like other steakhouses. So the differentiator between us and other steakhouses is hopefully that we're nothing like them. I look at other steakhouses around and I feel they're generic. I hate to say that, and they'll hate me for saying that, but I could line them all up and walk into every single one of them and I'd feel like I was at the same place.
We pay a lot of attention to the beef, and I know we've got the best beef. We spent months before the opening just on beef research. Same with seafood, we spend a lot of time seeking out the best seafood. I'm constantly beating up the kitchen, like, "Is this the best mussel? Is this the best lobster?" We have a foundation of quality products and I think that makes a difference.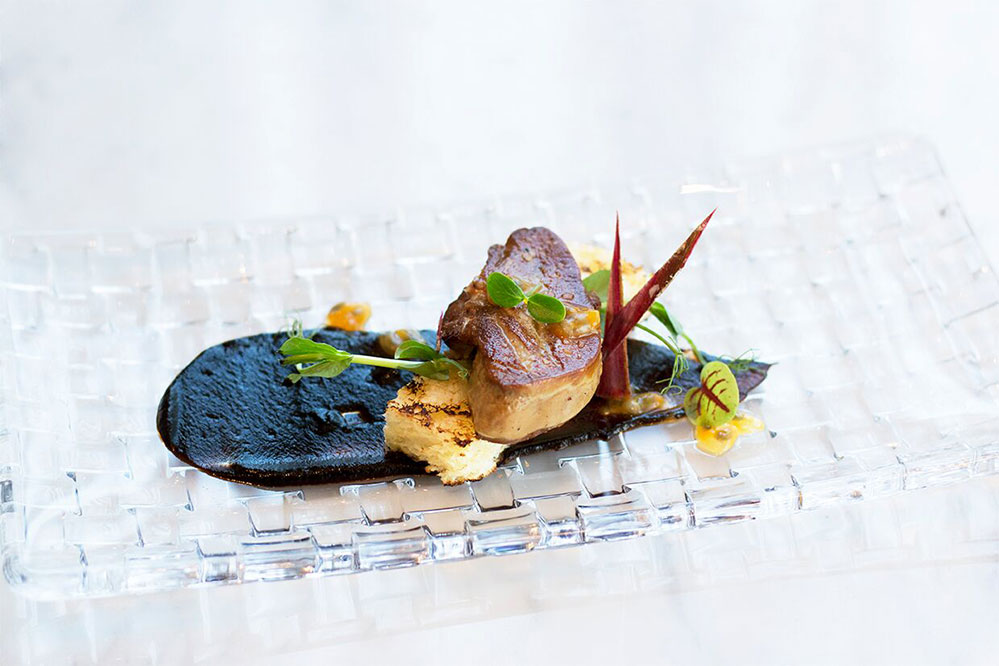 It's quite hard as a steakhouse to change your menu regularly. How does Porterhouse keep its menu exciting?
With steaks, you're right, it's kind of hard. That's why we have the Chef's Cut. The Chef's Cut is where I encourage myself or [executive chef] Angie Ford or the chef on the ground to always bring something new in. For example, at the moment we are introducing a Wagyu rump. And before that we had a bone-in filet, which is quite rare. You don't see it in Hong Kong. Other times, we might focus on a super-aged piece of meat for the small market that likes it. I'm also working on bringing in kangaroo as a Chef's Cut, I'd also like to do wild boar as a Chef's Cut. There will always be other meats coming in as a Chef's Cut, but up until now it's been an opportunity for us to focus on a different profile of beef, a different region, a different cut. We also do this thing called the Ladies' Cut, it's a beautiful triple-seared Wagyu beef. It's beautiful. We dip it in sake and mirin and grill it three times. It's a smaller piece, and we have a bit more fun with it.
What's special about Porterhouse's meat locker?
Meat lockers in steakhouses, first of all, we didn't invent that. Behind the scenes there's always a meat locker where you hang and age meat, but I wanted to put it front-and-centre and I wanted to showcase the actual main cuts. It's a bit like couture meat, sometimes I even rotate a handbag in there just to make that statement. The idea was to showcase the meat in a beautiful environment so our staff could walk people over, who don't know about it, and say, "That's the porterhouse, that's the T-Bone, and this is the difference between the two." They can physically show them. It's just a really nice shop front if you will. The idea of a gourmet butcher shop inside the restaurant.​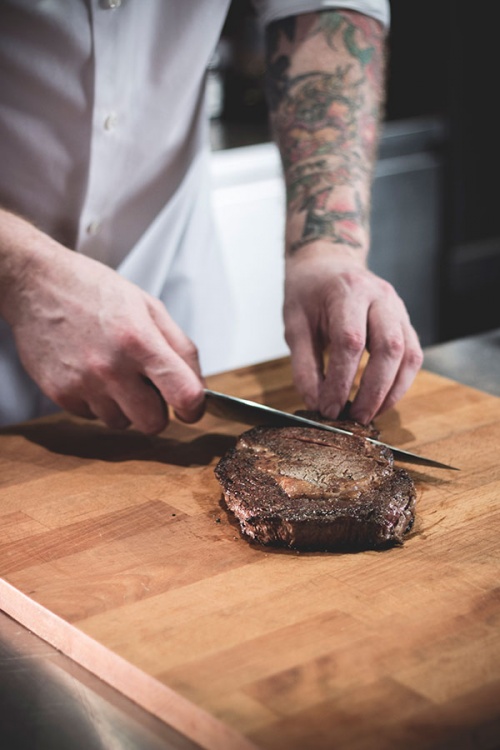 What is your ideal piece of steak?
Easy. It would most likely be a large, really thick rib-eye. I could actually eat a lot of meat when I'm in the mood. A big rib-eye, lightly aged to let it develop a little bit of flavour. Really well salted with sea-salt, and just grilled in a super hot charcoal oven. The hotter the better. I want it super crusty on the outside and medium rare on the inside. I don't want to have any sauces with it. I want a beautiful charred flavour. I'm a big sucker for fries with my steak, so I would have a side of fries and this is kind of bad, but I also like a potato gratin. Those two things with my steak would be so good. A cauliflower gratin, and then I might just have broccoli. A really great mustard and cracked pepper. When I go out to a steakhouse restaurant, that's what I want. And then I want a nice bottle of red wine.
#legend is offering two lucky readers a chance to win a feast at Porterhouse by Laris.
1) The Definitive Porterhouse Selection for Two | 7 course Laris Prix Fixe Menu with a Wine Pairing (Prize's worth HK$ 2,776)
2) The Best of Porterhouse | Special Three Course Chef's Cut Sharing Selection for Four Guests (Prize's worth approx. HK$ 2,000 – HK$ 3,000)
Stand a chance to win by simply posting a photo of #legend, either in print or on your device, and tagging @hashtag_legend, #legendmagazine and #lovemylegend Click here for more details.
Porterhouse by Laris. California Tower, 30-36 D'Aguilar St, Central. +852 2522 6366​