Vanessa Kirby on this year's awards season and female-centred storytelling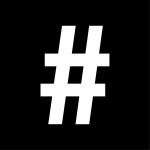 By: #legend
April 15, 2021
Vanessa Kirby talks to PORTER about an awards season like no other, setting up her own production company to pave the way for female-centered storytelling, and how she prepared for her role of Martha in 'Pieces of a Woman', a heart-breaking portrait of trauma in the aftermath of a couple losing their new-born baby. 
In preparation for the role, Kirby shadowed a friend working on a maternity ward, even getting to be present in a room as a woman gave birth, an experience that she was awe-struck by: "It was the best afternoon of my life, I would say. I hope I get to do it one day."
Kirby further explains how her work with Sands, the stillbirth and neonatal death charity, and being introduced to a woman, Kelly, who suffered a similar experience to that of Martha's, took a long time to leave her: "I notice now, I'm so acutely sensitive to other people's pain, much more than I ever have been. I can read it more; I can see it more and, if I see it, I know how to stand beside it and hold space for it."
Kirby finished filming The World to Come (her other upcoming film) and Pieces of a Woman back to back, and flew home just weeks before the pandemic hit and every corner of the industry shut down: "Honestly, I didn't know if the films would ever come out. Cinemas were closed and neither of them were with Netflix or any distributor. It was five months of absolutely nothing. I wasn't attached to any other jobs, so it wasn't like I was preparing for anything. I was in equal parts a 13-year-old and a retiree."
Both films have received critical acclaim and Kirby received Best Actress nods from the Golden Globes, BAFTAs, SAG Awards, Critics' Choice and the Academy Awards for her portrayal of Martha in Pieces of a Woman. Kirby explains how this awards season has been different to any other: "You do these Zooms of the ceremonies – they're usually at like 4am here because it's LA time – and I drag my sister onto screen with me and we sit there and giggle, and they come to you and you clap. Then the computer closes, and we eat a bar of chocolate at 5am, watching some random TV, laughing in our pajamas."
Kirby also celebrated her first Oscar nomination during a national lockdown: "I heard the news and I was so shaky, and then I just got to hold my sister's hand all night and talk to my best friends. I got to experience it from such a calm place and I'm just feeling deeply grateful."
Honoring and raising up the experiences of women through her work is of great importance to Kirby. Kirby's role in The World to Come is at the center of the narrative, from a time when there is little trace of the lives led by women: "They lived in such difficult circumstances, even more so if you were a woman, and if you loved someone of the same sex… It could be fatal in those times, to take any risks outside of what you were expected to do."
Kirby explains how she seeks out roles that pose a challenge and that she can learn from: "One of my first questions will always be, 'Is this something that scares me?' A lot of movies have these very neatly drawn female archetypes who are a film version of women, and that's not what I identify with."
This commitment goes beyond the roles she gravitates towards. Kirby is in the process of setting up her own production company, to be part of paving the way for female-centred storytelling: "From my experience of being a woman in the world, I know that you have to be an agent of that change. I know how wonderful it felt for me to have that space on a set, and now to be creating a company where I can continue to make those choices."
Kirby explains that the realization about problematic female representation on screen came to her a few months into playing Princess Margaret in The Crown, when she and Claire Foy were waiting to go on set: "Claire asked me, 'Do you feel really empowered on this?' and I was like, 'Yeah, I actually feel like I have space to do the work I've always wanted to do'. She said the same, and we realized that [it was because] we were the protagonists of our own story. It was that [moment] which illuminated the number of times when you were in [projects] where you were saying things that only helped the psychological journey and the narrative of the male characters."
Kirby describes how the transition to high-profile screen roles has taken some getting used to: "I just so happen to be in a job that is in a public medium and I'm grateful for that, because it's lovely to tell a story that you really care about and to have other people share it with you. But the public nature of it is strange and sort of random, because I don't feel that what I do is any more important than anyone else. It's not because I'm more interesting than the next person doing something that they love and care about."
These huge blockbusters may be a far cry from Kirby's beginnings, but her love for the craft hasn't change: "I remember getting my first paycheck – it was like a lightning bolt for me, walking from the theater in Bolton back to my flat. It's just the biggest blessing to do something you truly love with your day. I wake up feeling that and I go to sleep feeling that, so, in some ways, I still feel like that girl walking home from the theater."
For PORTER's shoot, Vanessa Kirby was photographed by Tony Coulson and styled by Marquessa Lucas Box, wearing Givenchy, Alaïa, Proenza Schouler, Saint Laurent and more. All items can be purchased straight from the shoot via the NET-A-PORTER app, available on Android as well as iPhone and iPad, and through net-a-porter.com.
Interview highlights
Vanessa Kirby on the impact that working with stillbirth and neonatal death charity, Sands, had on her: "I notice now, I'm so acutely sensitive to other people's pain, much more than I ever have been. I can read it more; I can see it more and if I see it, I know how to stand beside it and hold space for it."
Vanessa Kirby on being present as a woman gave birth: "It was the best afternoon of my life, I would say. I hope I get to do it one day."
Vanessa Kirby on the impact the pandemic had on the film industry and her career: "Honestly, I didn't know if the films would ever come out. Cinemas were closed and neither of them were with Netflix or any distributor. It was five months of absolutely nothing. I wasn't attached to any other jobs, so it wasn't like I was preparing for anything. I was in equal parts a 13-year-old and a retiree."
Vanessa Kirby on this year's awards season: "You do these Zooms of the ceremonies – they're usually at like 4am here because it's LA time – and I drag my sister onto screen with me and we sit there and giggle, and they come to you and you clap. Then the computer closes, and we eat a bar of chocolate at 5am, watching some random TV, laughing in our pajamas."
Vanessa Kirby on celebrating her first ever Oscar nomination: "I heard the news and I was so shaky, and then I just got to hold my sister's hand all night and talk to my best friends. I got to experience it from such a calm place and I'm just feeling deeply grateful."
Vanessa Kirby on raising up the experiences of women through her roles, and the women her and Katherine Waterston portray in The World to Come: "They lived in such difficult circumstances, even more so if you were a woman, and if you loved someone of the same sex… It could be fatal in those times, to take any risks outside of what you were expected to do."
Vanessa Kirby on how she seeks out roles: "One of my first questions will always be, 'Is this something that scares me?' A lot of movies have these very neatly drawn female archetypes who are a film version of women, and that's not what I identify with,"
Vanessa Kirby on setting up her own production company with female-centred storytelling at the forefront: "From my experience of being a woman in the world, I know that you have to be an agent of that change. I know how wonderful it felt for me to have that space on a set, and now to be creating a company where I can continue to make those choices."
Vanessa Kirby on problematic female representation on screen: "Claire [Foy] asked me, 'Do you feel really empowered on this?' and I was like, 'Yeah, I actually feel like I have space to do the work I've always wanted to'. She said the same, and we realized that [it was because] we were the protagonists of our own story. It was that [moment] which illuminated the number of times when you were in [projects] where you were saying things that only helped the psychological journey and the narrative of the male characters."
Vanessa Kirby on her transition to high-profile on-screen roles: "I just so happen to be in a job that is in a public medium and I'm grateful for that, because it's lovely to tell a story that you really care about and to have other people share it with you. But the public nature of it is strange and sort of random, because I don't feel that what I do is any more important than anyone else. It's not because I'm more interesting than the next person doing something that they love and care about."
Vanessa Kirby on her love for her craft: "I remember getting my first paycheck – it was like a lightning bolt for me, walking from the theater in Bolton back to my flat. It's just the biggest blessing to do something you truly love with your day. I wake up feeling that and I go to sleep feeling that, so, in some ways, I still feel like that girl walking home from the theater."
To see the full interview with Vanessa Kirby read Porter at www.net-a-porter.com/porter/article-912e0212e1c45b8 or download the NET-A-PORTER app for iPhone, iPad and Android