Shang-Chi and its unique connections to Hong Kong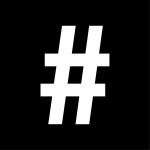 By: Elizabeth Choi
September 14, 2021
From Tony Leung to its connection to TVB, here's how our vibrant city contributes to Shang-Chi in ways big and small
In its opening week, the Marvel Studios' martial artist superhero movie, Shang-Chi and the Legend of the Ten Rings is already smashing box office records, clocking in at the third-highest opening day during the pandemic, after Black Widow and F9.
Centring around the Marvel Cinematic Universe's (MCU) first Asian superhero, the updated and the evolved story of Shang-Chi is cementing its place in Marvel and Disney history with a 92% on Rotten Tomatoes and 8.1 out of 10 on IMDB — marks any Asian parent would be vaguely happy with.
What is also interesting to note are the film's distinct ties to Hong Kong and how these connections contribute to the film's overall story and cast. Here are five ways Hong Kong is connected to Shang-Chi:
Celebrated Hong Kong actor Tony Leung takes Shang-Chi's cast to a whole new level
Back in 2019 at San Diego Comic-Con, news of Shang-Chi as an upcoming Marvel addition was met with as much uproarious applause as its two casting announcements: Canadian-Chinese actor Simu Liu as the title role and the legendary Tony Leung Chiu-Wai as Wenwu, Shang-Chi's father and the film's villain. At that moment, Leung would become the first Hong Kong actor to star in an MCU film.
Leung's reputation as one of Asia's greatest stars of all time (as dubbed by The Times) is built on a vast career of television roles (a la TVB), romantic comedies, dramas and martial arts films. Thanks to his tender portrayals of emotion in Wong Kar Wai classics like In the Mood for Love and Chungking Express, he's even earned the title of "Asia's Clark Gable". In a recent interview with GQ, director Destin Daniel Cretton recalls putting forward Leung's name as a "dream choice" to play Shang-Chi's patriarch and foil, saying, "If we are going after an actor like that, the character needs to be worthy of that ask. [Using] Tony as our guiding light, before he even said yes, lit a fire under us to create a character that's worthy of him entertaining the idea."
Cretton goes on to share how Leung was quite literally a legend on set — some of his scenes didn't even require more than one take. As Leung brings his Hong Kong-honed acting chops to Hollywood, his casting is not only a dream come true for Cretton but a huge boon for Disney, Marvel, MCU fans and true film lovers.
Former TVB actress Fala Chen creates the emotional core of MCU's latest film
While Shang-Chi can be categorised as an American superhero movie, it's largely helmed by two Hong Kong actors. Starring opposite Tony Leung as Shang-Chi's mother, actress Fala Chen is a name many Hongkongers and fans of Hong Kong TV will quickly identify from her time on hit TVB dramas including her award-winning roles in 'Steps', or 'No Regrets' and the cult-fave 'Triumph in the Skies II'.
Chengdu-born Chen graces the screen with not only her nurturing and loving role as Shang-Chi's mother but her elegant and swift martial arts skills.
Michelle Yeoh kicks ass in more ways than one
Anyone in the West who was somehow unfamiliar with seasoned actress and martial artist Michelle Yeoh surely became acquainted with her poise and beauty (and Tiger-mom tendencies) in Crazy Rich Asians, but they are in for a treat with Shang-Chi, as the Malaysian actress whips the conflicted budding superhero into tip-top shape, both mentally and physically. A storied martial arts icon who made a name for herself in Hong Kong's film industry, Yeoh's combat skills are second to none. Capable of incredible stunt work and physical agility, Yeoh has cultivated international stardom holding her own alongside megastars like Jackie Chan, Chow Yun-Fat and Pierce Brosnan.
With family as a central theme to Shang-Chi, it's exceedingly cool to see multiple generations of Hong Kong actors come together to display their mesmerising fighting capabilities all on one screen.
Also see: A definitive guide to where you've seen the cast of The Eternals
A love for 'Kung Fu Hustle'
Amidst the backdrop of Shang-Chi's otherwise nondescript garage-turned-bedroom hangs a rather eye-catching poster: Stephen Chow's iconic Kung Fu Hustle. Most Hongkongers and Hong Kong cinema lovers will pick up on this subtle but notable detail, a nod to Shang-Chi's own affinity for martial arts, and an ode from the filmmakers' of their appreciation for this historic gangster action-comedy.
Hong Kong action star Yuen Wah has a role too, and it's perfect
Ta-Lo village head, Master Guang Bo, will be instantly recognisable to Hongkongers or fans of Hong Kong cinema when he appears on screen because he's played by none other than Yuen Wah, best known for appearing in dozens of action films alongside Jackie Chan in the 80s and 90s. He also starred in Kung Fu Hustle.
With over 180 film titles and over 20 TV series under his belt, Yuen has worked with every renowned Hong Kong action icon, from Bruce Lee to Jet Li.
The film is a love letter and homage to Hong Kong-influenced martial arts and Kung Fu
Director Cretton makes no qualms about his love for Kung Fu film classics, specifically Kung Fu Hustle, which is one of his favourite martial arts movies, along with The 36th Chamber of Shaolin. His desire to make a film that is as much a modern superhero movie as it is a very good Kung Fu film is evident in the attention to set and costume design, casting, and fighting sequences and choreography. In fact, Shang-Chi marks the MCU's first step into the universe of martial arts.
Days before the film's premiere, the unexpected death of Australian martial artist Brad Allan cast an enormous shadow over the martial arts world. Allan was an accomplished martial arts artist and stuntman who got his start as a protege of Jackie Chan after the two met through a chance encounter. Allan impressed Chan so much he eventually became the first non-Asian to join the Jackie Chan Stunt Team before becoming the team leader. He would go on to create an illustrious career for himself orchestrating unforgettable fight choreography for some of Hong Kong and Hollywood's most beloved action films.
Eventually, Allan was tapped by Marvel Studios for the sole purpose of ensuring martial arts performances were portrayed and executed in an authentic and respectful way. On Shang-Chi, Allan served as supervising stunt coordinator and is tributed at the end of the film.
Shang-Chi is playing in theatres across Hong Kong for its 45-day theatrical release after which it will be available on Disney+, which comes to Hong Kong this November.
Also see: Marvel's Shang-Chi and 6 networks to stream on Disney+ in Hong Kong